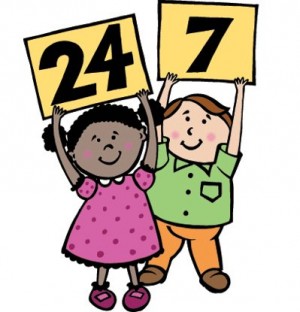 8117 Point Meadows Drive, Jacksonville, Florida 32256, United States
274 Third Avenue South, Jacksonville Beach, Florida 32250, United States
1679 Eagle Harbor Parkway East, Suite B, Fleming Island, FL 32003, United States
24/7 Pediatric Care Center provides 24-hour services for non-life-threatening illnesses, from doctors you know and trust. This elevated level of service ranges from standard pediatric care during the day to IV therapy through the night. These services benefit everyone – Dr. Benitez and his colleagues provide exceptional care, parents and patients are spared visits to the emergency room at 2 a.m., kids are comfortable in the office they know, and insurance companies and families don't have to pay expensive hospital bills!
Three locations:
Jacksonville Beach – Monday – Friday • 7:00 a.m. – 8:00 p.m., Saturday & Sunday • 9:00 a.m. – 5:00 p.m. 904-249-3373
Jacksonville (Baymeadows) – Open 24 hours a day, 7 days a week 904-519-6555
Fleming Island – Open Monday – Friday 8 a.m. – 6 p.m. 904-264-1958
Awful service. Not even worth my time to explain it. Just don't.
You must login to post comments