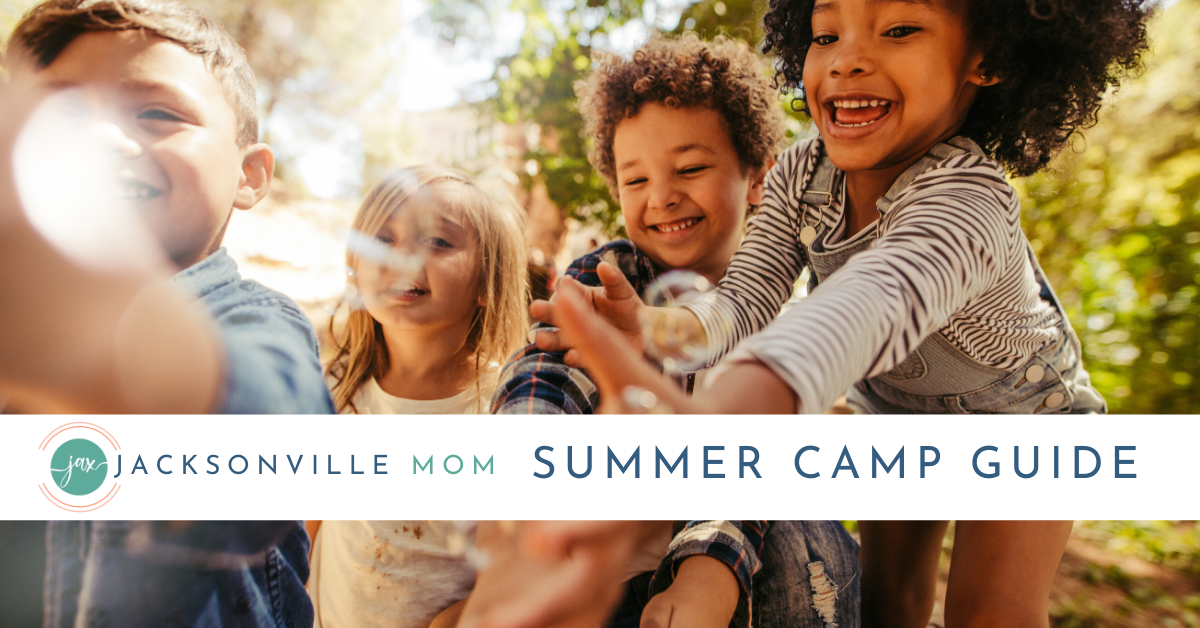 Welcome to the 2020 Jacksonville Summer Camp Guide! It can be hard to get our heads around the fact that summertime will be arriving in Jacksonville soon, but spring is a great time to plan ahead for what to do with the kids when school is out. That's where summer camps come in!

We know that summer camps are at the top of the list of things moms need to figure out early. While summer makes us think of popsicles, parks, and festivals we KNOW as moms that it can also be a frustrating time where you are struggling to piece childcare together week by week and month by month. From Art to Tech, Theatre to Cooking, Sports to STEM and plenty in between indoors and out, we hope this Ultimate Guide to Summer Camps in around Jacksonville helps you plan for a fun and memorable summer, full of exploring and new experiences!
Episcopal School of Jacksonville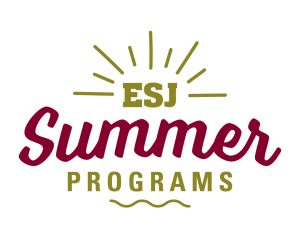 Summer programs at Episcopal are offered on three campuses (Beaches, St. Mark's, and Munnerlyn) this year, with full daycare available. Camps are open to all and offered from May to August for preschool through grade 12. The classes give students the opportunity to enjoy the subject matter at a relaxed pace, with fewer students and greater teacher attention. Sports camps stress the love of the game and activities and arts camps allow students to explore a passion with supervision and support.

Episcopal's inclusive and caring environment allows campers to focus on what is important: improving academics, athletics, and fine arts skills and having fun! Camps are available on Episcopal's website, www.esj.org, under "Summer." You may register online at esj.org/summer. For more information call 904-396-5751 or email [email protected].

Ages: PreK - 12th Grade
Dates: May thru August
Cost: Varies, $150 and up
Location: Various | Beaches, Ortega, South Bank Main Campus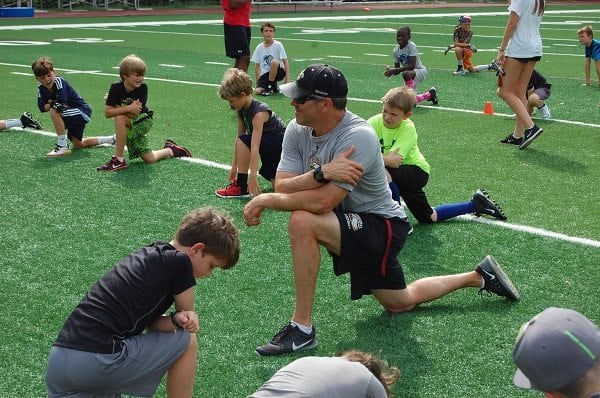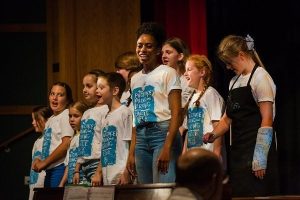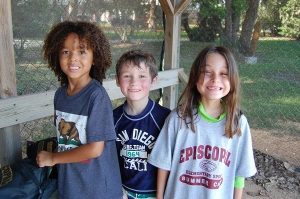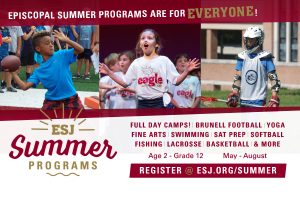 Jacksonville Country Day School
Celebrating 50 summers of camp, Jacksonville Country Day School is excited to once again provide students with a high quality and enriching summer day camp program. Campers experience a wide range of activities including arts and crafts, daily pool time, music, games, sports, fun field trips, and more! The camp program is divided into 8 one-week sessions. The campers are placed into cabins according to the grade they will be entering in the fall with programs are specifically designed for each age group. In addition to our day camp, JCDS is proud to offer a number of quality and exciting specialty camps. The offerings include dance, cooking, academic preparation, music, art and computer programming.

Our camp is staffed with trained counselors who allow the campers to be creative and express their individuality, while at the same time providing leadership in a safe, enjoyable environment. Choosing the right summer program for your child is one of the most important decisions a parent can make. We are confident our diverse, camper-focused program will provide your child with a memorable summer experience. We look forward to seeing you and your camper this summer! Registration will open on March 9, 2020.

Ages: PreK - 8th Grade
Dates and Hours: 8 Sessions of summer day camp beginning June 1 – July 24. 9 AM – 3 PM, Extended care available 7:30 AM – 6 PM.
Cost: $220/week. Specialty camps: $300 – $400/week.
Location: Southside/Baymeadows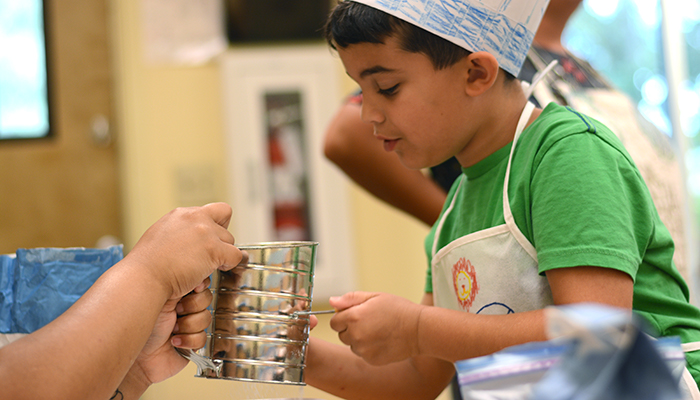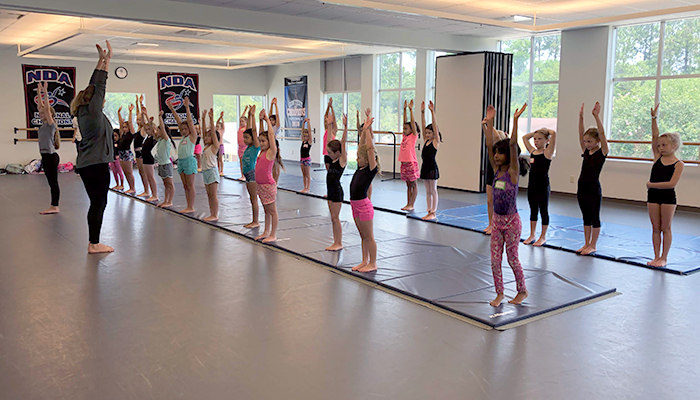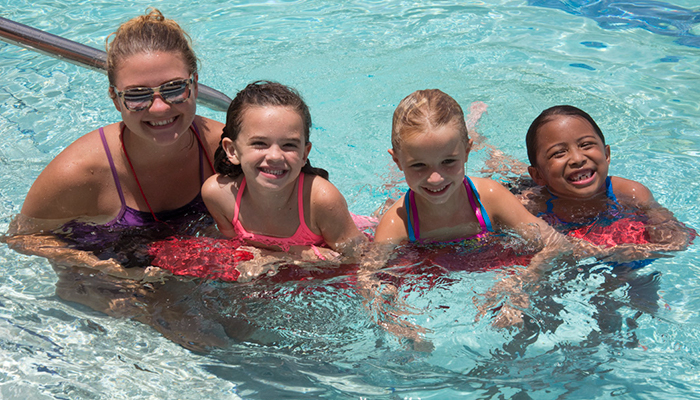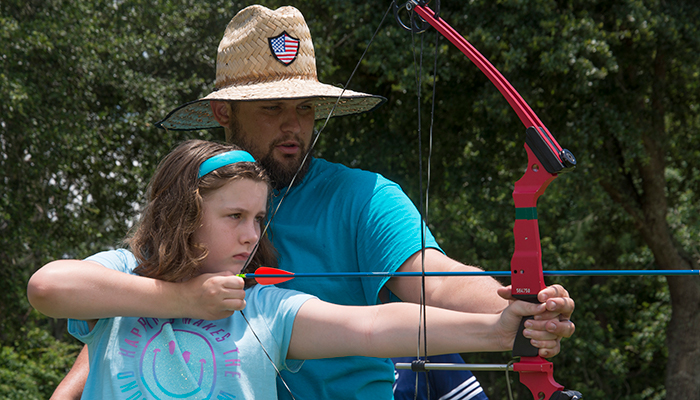 Tommy Hulihan Basketball is offering sports camp, basketball camp, basketball training, and basketball league this summer!



Sports Camp Dates: Summer Sports Camp runs for 9 weeks! June 8th – July 31st for girls and boys 5 years old through 6th grade.
Hours: 8am-3pm Extended Care: 3pm-6pm.
Cost: Sports Camp $140 per week 8:00am-3:00pm. Extended Care 3pm-6pm $50 per week. Single Day Rates: Monday – Thursday $35 per day Friday- $40 includes (Pizza and Bowling)

Tommy Hulihan's Summer Basketball Camp
Dates: Session #1 | June 8th-12th | 9am -12pm
Boys currently in 5th – 7th grade (Please use CURRENT grade)
Cost: $150

Session #2 | June 15th-19th | 9am -12pm
Boys currently in 2nd – 4th grade (Please use CURRENT grade)
Cost: $150

Beaches Basketball Summer League
Open to girls and boys 3 years old through 5th grade (use current grade)
Deadline to register Monday, May 11th
Dates: May 31st – August 1st
Cost: $155
Location: Jacksonville Beach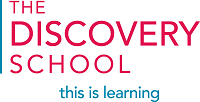 The Discovery School has been serving the Jacksonville Beach area for 30 years and remains committed to cultivating an inclusive and vibrant community that promotes knowledge, creativity, independent thinking and mutual respect. Offering a wide variety of educational, athletic, and creative camps for children ages 3 through 14 for the Summer of 2020! Summer camp participants will enjoy the amenities of the newly expanded campus with updated classrooms, a music studio, STEAM lab, soccer field, and basketball court. Both half and full-day programs will run from June 8th through July 27th, and will include music, art, soccer, dance, chess, Spanish, and many more! Let The Discovery School share another summer of fun with your child in a nurturing and positive environment. Registration begins on the school website starting March 2nd.

Ages: 3 through 14
Dates: June 8 – July 27th
Location: Jacksonville Beach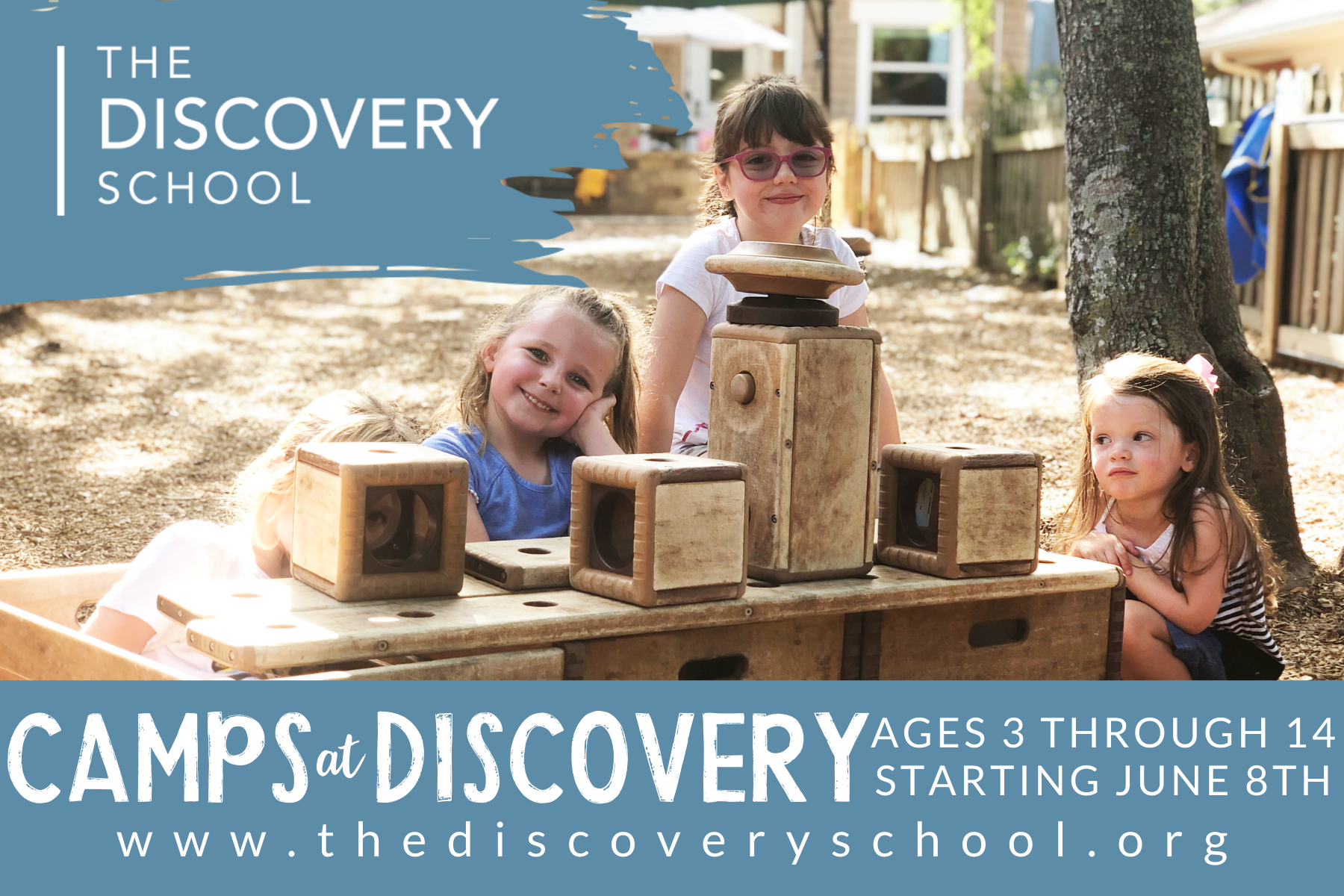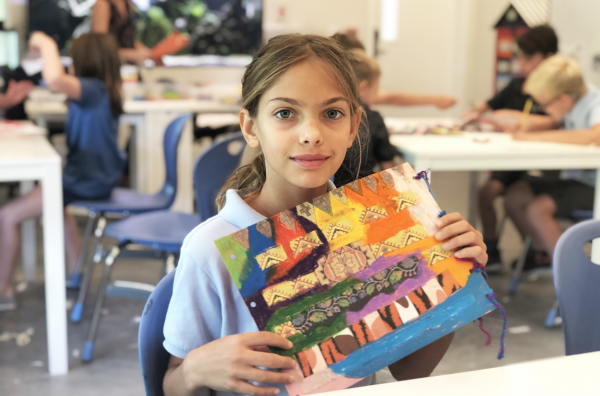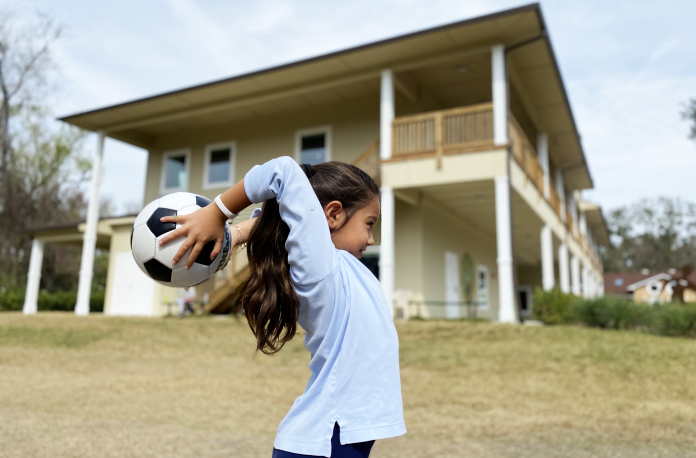 Join us this summer for a once in a lifetime, all-inclusive experience in conservation. With a variety of camps offered for kids aged 8 - 17, White Oak provides the opportunity to interact with endangered wildlife and conservation specialists across our 17,000-acre, remote property in northeast Florida. Campers experience unique programs which impact people, place, and animals around the world. Our innovative curriculum, experiential learning, and STEM programs immerse campers in the natural world combining wildlife, science, and leading experts in conservation to create a fun and dynamic camp.

Throughout the week, campers are granted unparalleled access to the facilities including our wildlife habitats, veterinary clinics, and world-class conference centers. In addition to wildlife experiences with rhinos, cheetahs, and okapi, your camper will also engage in classic summertime activities such as kayaking, hiking, swimming, bowling, campfires, boating, and more. Camp concludes on Fridays following a special family event that provides an interactive glimpse into their experience. While at White Oak, campers will gain independence and make friendships and memories that will last a lifetime.

Ages: 8 - 17
Dates: Week-long, residential sessions begin May 31, 2020. The final session begins July 26, 2020. There is no camp session the week of June 28th.
Cost: $1,200; Leadership camp is $1,400/$1,600 for a one/two-week option.
Location: Yulee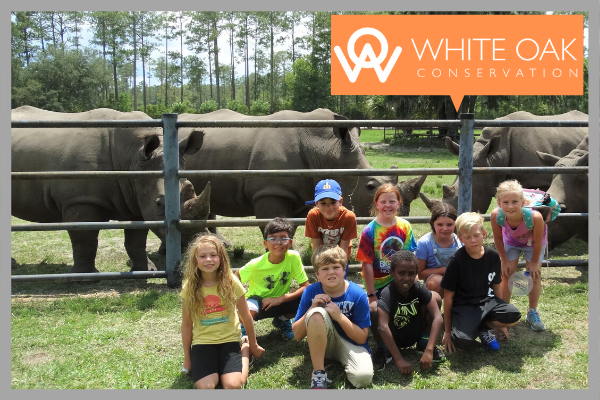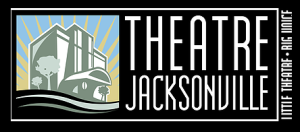 Theatre Jacksonville's SUMMER CAMP is gearing up for another fantastic time! Each of our 4-week sessions celebrates the joyful, ridiculous and brilliant imagination of your child. It's time for them to explore, have fun and make new friends all while discovering the world of live performance. Our experienced artists share their passion for theatre through classes in acting, music, dance, and improvisation. Each session wraps-up with campers putting on a show for you! Unfolding before your eyes is everything our campers have learned. This is a performance written and created just for them. Also supporting our campers throughout their day are our energetic camp counselors, some of the best and brightest teens from area high schools. We look forward to working with you and your creative child year!

Ages: 7-14
Dates and Hours: Session A: June 1 – 26; Session B: July 6 – 31, Monday -Friday 9 am -2 pm, Extended Day 2 pm-5:30 pm begins at $10 a day.
Cost: $550 per camper, discounts available when enrolling in multiple sessions and/or with siblings.
Location: San Marco

JM Reader Offer: Register and pay in full before May 28, 2020 using the code JAXMOM20 and receive $20 off their order. Offer expires May 30, 2020.

The BEST. SUMMER. EVER! is happening at YMCA Super Summer Adventure Day Camp. Each week there is a new theme to help campers embrace the power of pretend play to discover new skills, build self-confidence, make new friends and feel a sense of achievement. Camp activities include Camper's Choice & Play, Skills Building related to STEM, Art and Humanities, Sports and outdoor recreation play, Camp Readers Program, and campers participate in a Safety Around Water program which is designed to gain the basics skills of water safety in a group setting.

Ages: 5 and up.
Dates: 5/25 - 8/7
Cost: YMCA members save 20% on Summer Day Camp!
Location: All Jacksonville Area YMCAs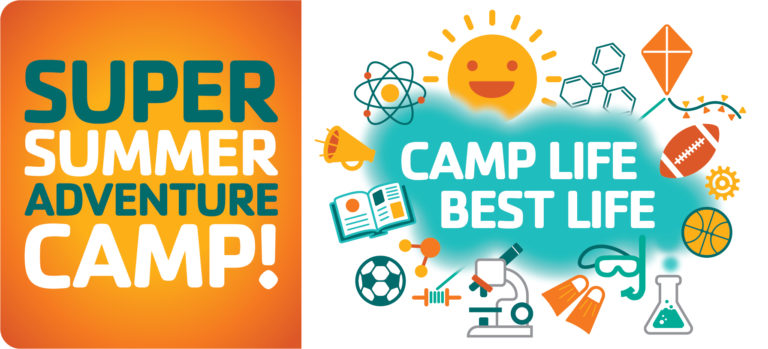 Museum of Science & History
MOSH Summer Discovery Camp goers will get to explore science, history, astronomy and more with weekly adventures that are sure to tap into a child's interests. This summer, campers will go on an epic adventure through our new exhibition, Dinosaurs Around the World! They will discover the different ways dinosaurs thrived in their regions and how their diverse characteristics helped them survive. Then, they will use their Dino Discoveries to create a dinosaur of their own! And, space camps will feature a trip to Kennedy Space Center. More than 30 camp topics will be offered over nine weeks.

Ages: Kindergarten through 8th grade
Hours: M-F, from 9am-3pm. Before care is available from 7:30 to 9am and after care from 3 to 5pm
Cost: $180 for MOSH Members / $225 for Non-Members. Cost of Extended Care: $10 per child, per day. (Some camps are an additional $25 for additional supplies and/or field trip transportation).
Location: Downtown
Does your child love to paint, sculpt, draw, print, and more? Cultivate their creative abilities at Summer Camp at the Cummer Museum of Art & Gardens. Young artists will observe and explore the artwork in the galleries and gardens, experiment with different art media in the studio, and create and show–off their artwork in an open house each week.

Ages: Students entering grades 1 through 6
Dates: June 8 through July 24 (excluding the week of June 29-July 3). Students entering grades 6 through 9 may register for the Middle School camp, available July 27 through 31.
Cost: Each week is $200 for members and $230 per week for non-members. Extended care is available.
Location: Riverside

+ Scholarships are available, apply online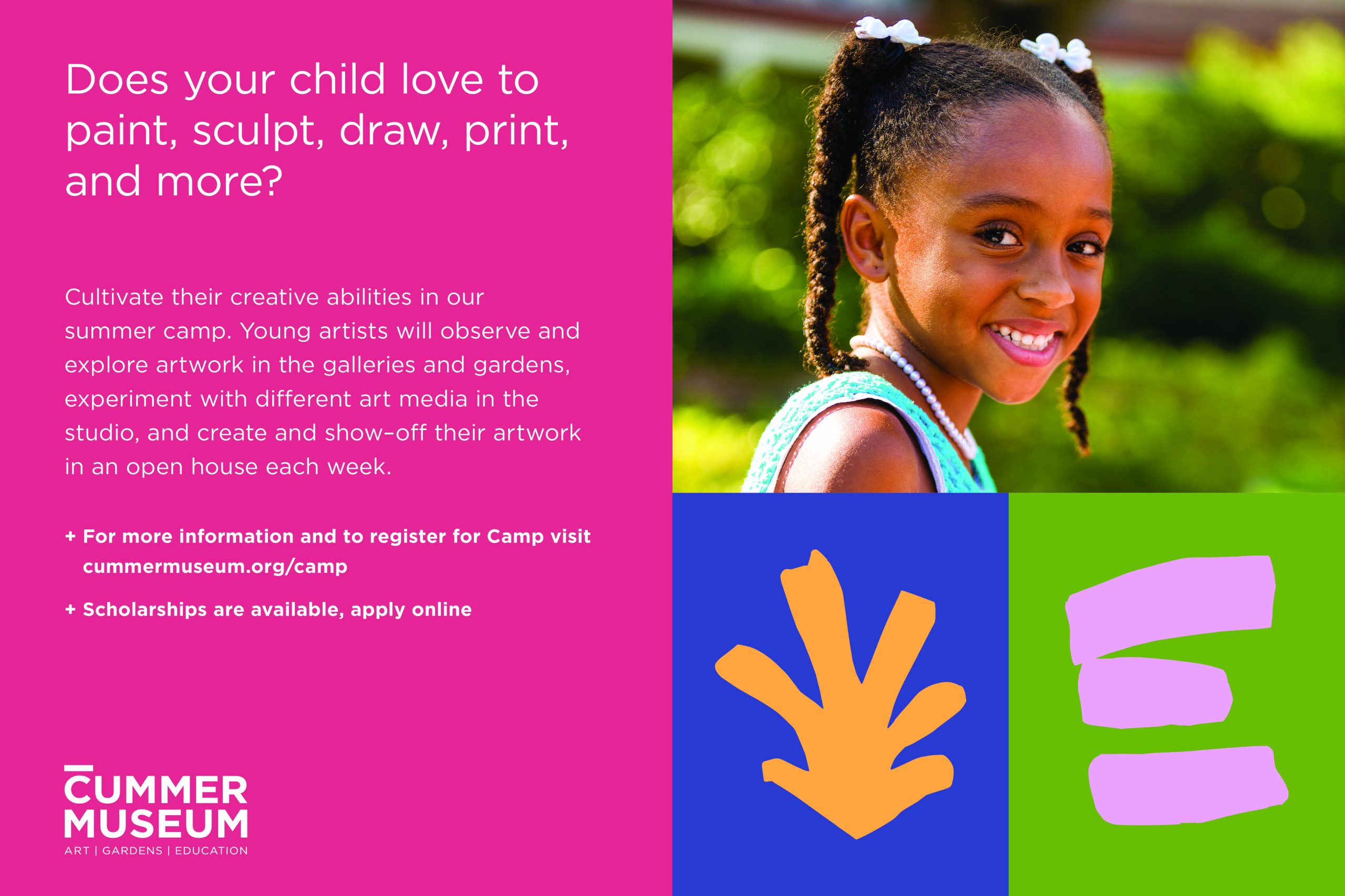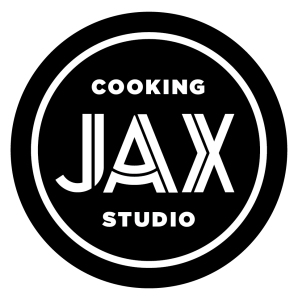 In JAX Cooking Studio Summer Camps, kids are taught to cook with whole foods from scratch. All classes are hands-on, and each child participates in preparing the food. At the end of each day, the kids eat what they have cooked. Yum! Kids also learn about kitchen safety and cleanliness, proper food handling, knife safety, how to read and follow recipes and make up your own recipes, how to accurately measure ingredients, how to arrange the kitchen workplace for success, how to reuse or repurpose ingredients already on hand, and how to keep your body healthy through proper nutrition.

Ages: 6 and up
Dates: June 1-5: Americana Desserts | June 8-12: Italian Cuisine | June 15-19: Sweet and Savory Baking | June 22-26: Street Food from Around the World | June 29-July 3: Sweet Baking and Cake Decorating | July 6-10: Iron Chef Bootcamp | July 13 -17: Southern Favorites | July 20-24: Sweet and Savory Baking | July 27-31: Italian Cuisine | August 3-7: Sweet Baking and Cake Decorating Choose from Two Sessions Each Day: Morning: 9 a.m.–12 p.m. Afternoon: 1:30–4:30 p.m.
Cost: $310/camp week.
Location: Intracoastal West/Beach Blvd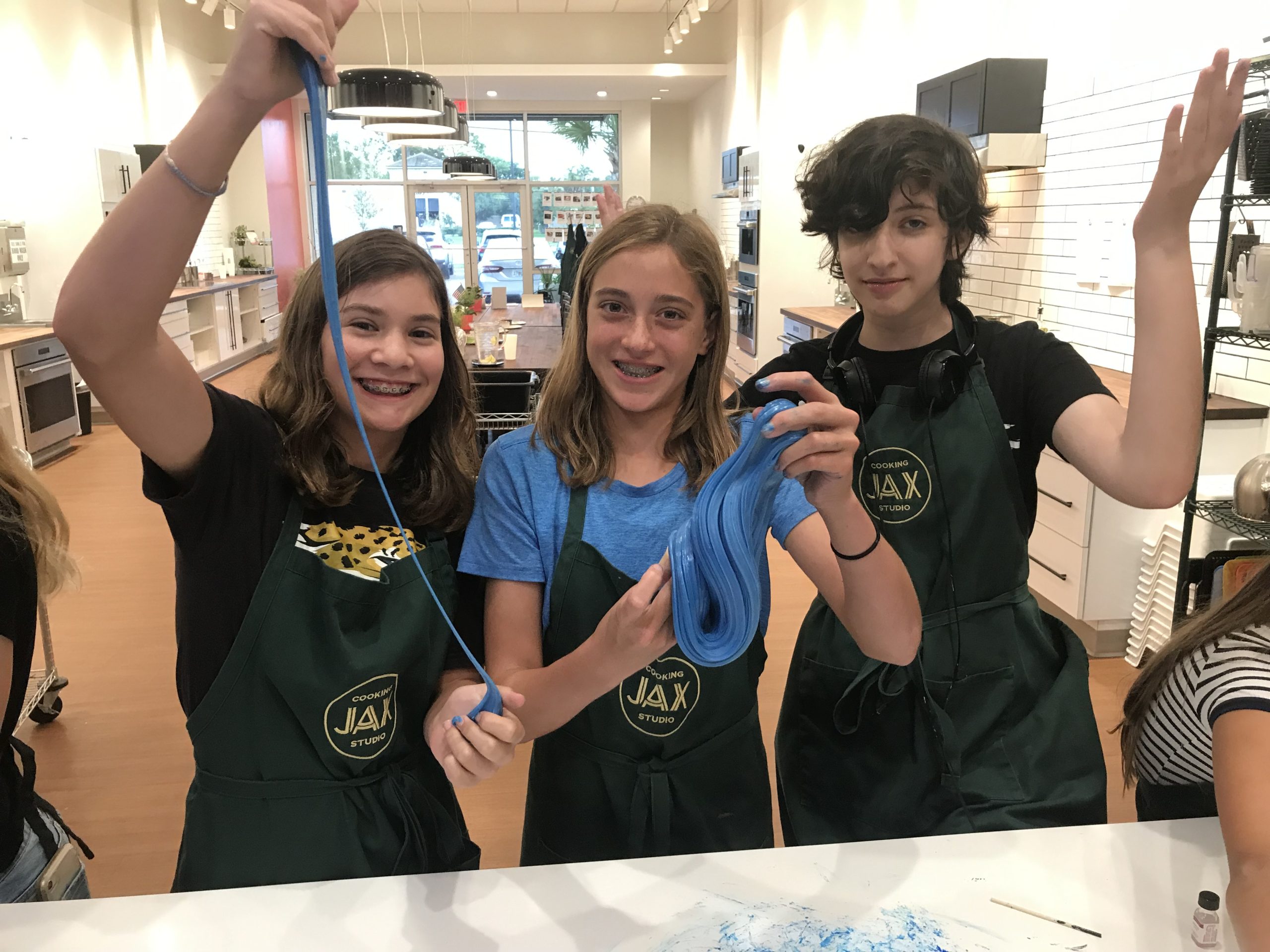 Every summer The Bolles School plays host to a variety of opportunities that enable children, students, and educators to live, learn and grow with their peers. From boarding opportunities to teacher seminars to half day camps there is everything to love about The Bolles School.

Ages: Pre-k - 12th Grade
Dates: Sessions are available from June through August 2020.
Cost: Costs begin at $180 for a week.
Location: Various | San Marco, Ponte Vedra, Bartram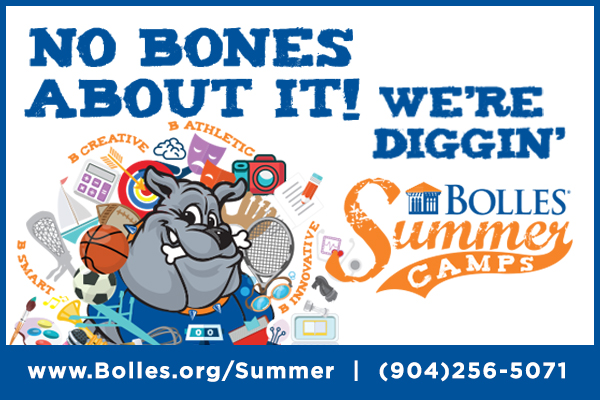 Level UP Tech Camps are the best way to introduce students to STEM education. Students will discover new tech in an energetic, kid-friendly learning environment. Students can expect a commonsense mix of instruction, breaks, social times, team building, exercise, and other creative tech activities. Our goal is to expose children to computer science in a way that builds confidence and encourages life-long learning.

Ages: 8-15
Hours: Learning begins at 9am and ends at 4pm; We offer extended time for no additional cost.
Cost: $399 for a week of camp, 8:30-5pm
Dates: June 1-5 Roblox Game Development: Infinite Runner | June 8-12 Roblox Game Development: Battle Royal | June 15-19 Minecraft Rideable Dragons | June 22-27 Competitive Robotics | June 29-July 3 Scratch intro to Programming | July 6-10 3D Game Development 1 With UNREAL | July 13-17 YouTube Camp | July 20-24 3D Game Development with Roblox | July 27-31 Python Programming Camp
Location: San Marco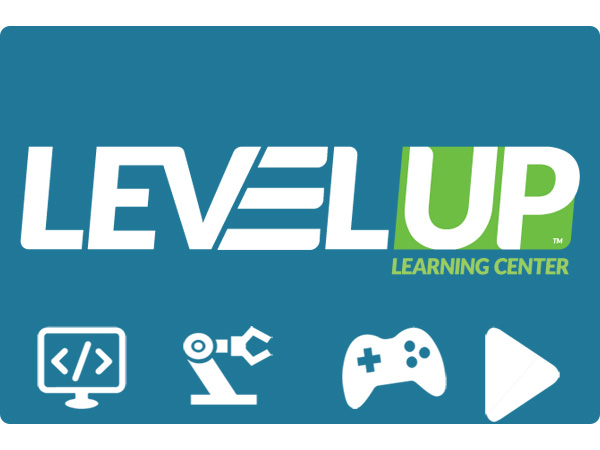 Bolts & Bytes Maker Academy was founded on the belief that children learn best when they are truly interested and excited by what they are learning. Classes are built around project-based learning, where there is no right answer, and creative solutions and approaches are encouraged. Combining maker technology like 3D printing, coding, robotics, electronics and drones with a fully-featured makerspace packed with fabrication tools that are sure to spark the inventive spirit.

Join for STEM Summer Camps: 3D Printing, Robotics & Battle Bots, DIY Skateboard Design & Build, Star Wars Academy, Drone Pilot Race School, Build an Escape Room, Coding, LEGO Masters.

Ages: Ages 6 - 16
Dates and Hours: Morning & Afternoon Camps |  Extended Care Available | Morning Session: 9am-12pm | Afternoon Session: 1pm-4pm
June 1-5: Build It BIG, Coding Exploration, Custom Skateboard Building
June 8-12: LEGO Adventures, Mars Rover Robotics, 3D Printing Experience, Ooey Gooey Science
June 15-19: Drone Pilot Race School
June 22-26: Hacker Lab, Star Wars Academy, Battle Bots, Bots Basics
June 29- July 3: Eco-Camp, Ooey Gooey Science, Video Game Design
July 13-17: 3D Printed Jewelry, Creatology, LEGO Adventures, LEGO Masters
July 20-24: Drone Pilot Race School, Battle Bots, Bots Basics
July 27-31: Maker Olympics, Build It BIG, Video Game Design
August 3-7: Escape Room
Cost: $269 + /camp week | 10% Multi-Camp Discount! Sign up for one Bolts & Bytes Summer Camps and automatically receive 10% off ALL additional Summer Camp registrations for that camper!
Location: Jacksonville Beach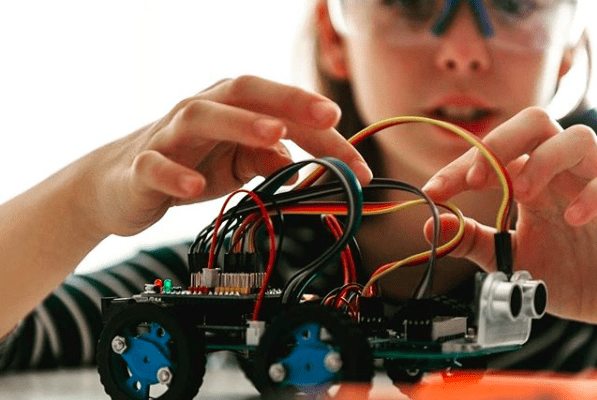 Do your kids love music? Look no further! Bach to Rock has summer music camps that will turn your kids into rockstars! For ages 7+, your kids can join Rock Band or Glee Camp for the full rockstar experience. These musicians will learn how to play instruments, form a band, record their very own demo in B2R's state of the art studio, and even put on their very own performance! Kids ages 10+ are also eligible to join Recording Arts where they will spend a full week learning how to be a recording engineer, including creating their own songs and running a real recording session. Are your kids on the younger side? We have that too! For ages 4-7, we bring you Rock City World Tour. This group will explore instruments from around the world while learning music theory and gaining instrument knowledge, complete with a performance at the end of the week. B2R turns music into a team sport with these awesome opportunities. Camps require no prior experience.

Ages: 4-10+
Cost: $229 - $329, varies
Dates: 6/1 - 8/3
Location: Jacksonville Beach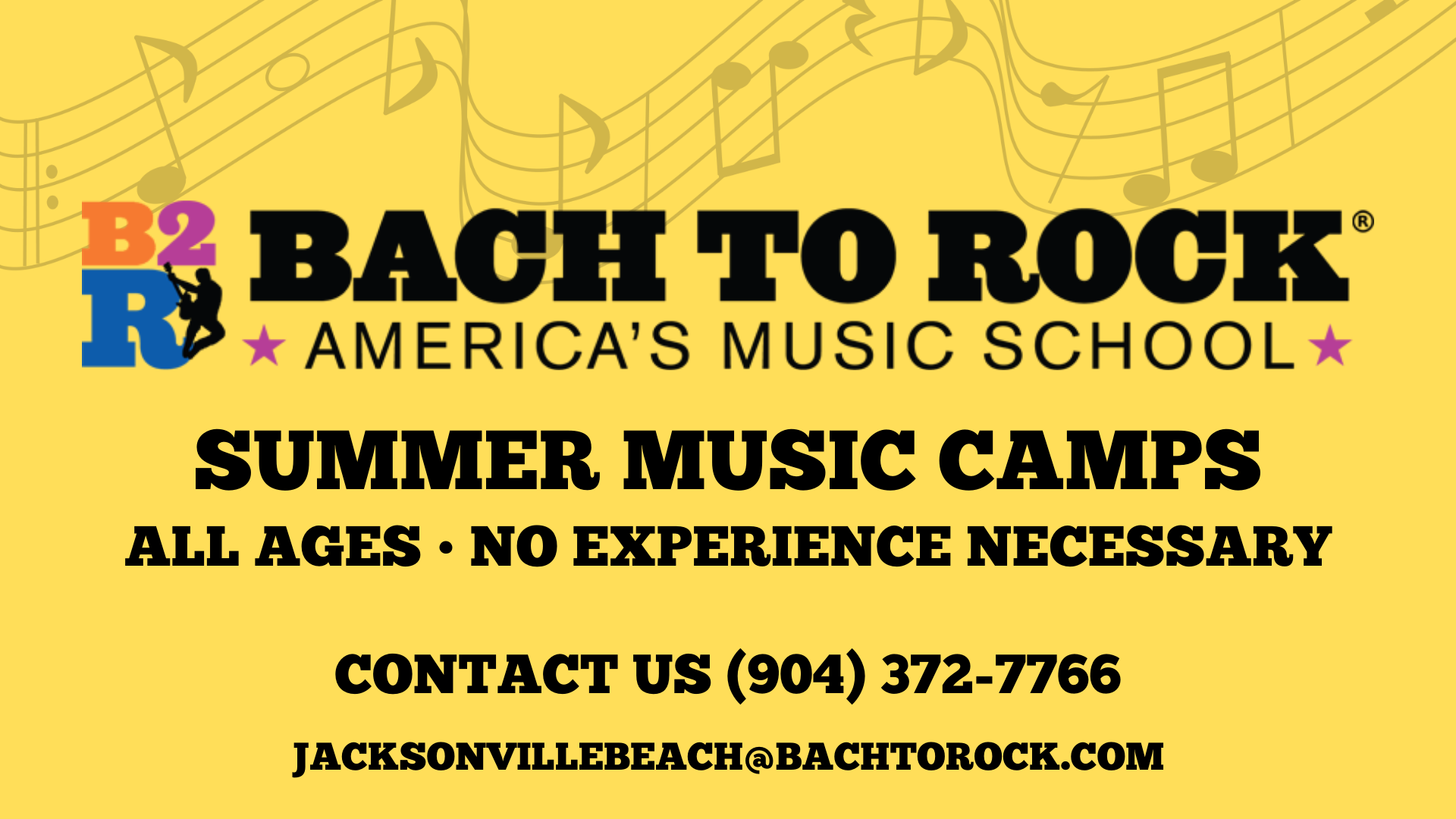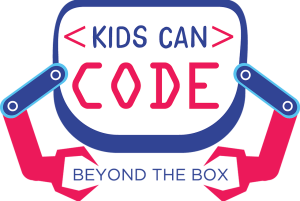 Kids Can Code! Coding/ Robotics/ Game & App Design camp for kids grades K-6. Immerse your child in the latest technology to learn the basics of computer and robotics programming. Our instructor is former Saint Johns County Teacher of the Year- Lauren Wade, who knows how to engage campers of all ages and abilities... differentiating learning for every camper!

Ages: 6 and up
Dates: June 1- July 31 9AM-3PM Full Day 9AM-12PM Half Day Camp 1: June 1-5: Robot Coding Fun
Camp 2: June 8-12: Ozobot Coding
Camp 3: June 15-19: Hopscotch Game Creation
Camp 4: June 22-26: Video Game Design with Bloxels
Camp 5: July 6-10: Root Robot Coding
Camp 6: July 13-17: Coding Robots
Camp 7: July 20-24: Osmo Game Coding
Camp 8: July 27- 3: Build Your Own Laptop
Cost: $180 +/half day/week | $360 + full day/week
Location: Jacksonville Beach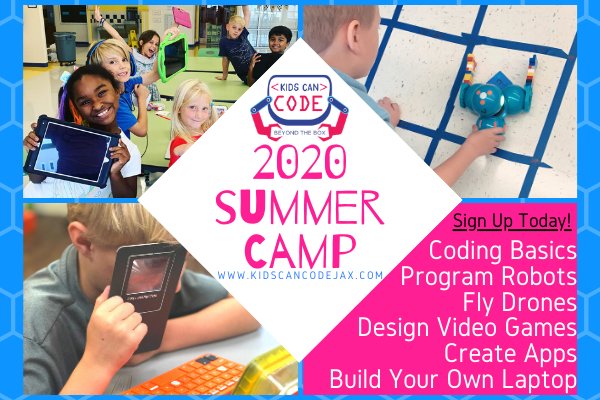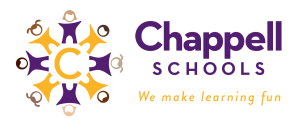 Chappell Schools ensures summer campers continue to learn over summer vacation while having FUN! Camp follows a weekly theme that allows exploration, discovery and continued learning with extra emphasis on making friends and having fun.

We have THREE great summer options for your camper in 2020! Our ever-popular, robust Summer Camp at Deerwood (capacity 60), San Marco (capacity 30) and Longleaf (capacity 24)! Questions? We'd love to have your camper this summer! San Marco: (904) 399-1009 | Deerwood: (904) 739-1279 | Longleaf: (904) 230-3337

Ages: 5-12
Dates: June 1 – August 7
June 1-5: Scavenger Hunt/Captain Character and All In Adventures
June 8-12: Beach/Sponge Bob Movie and Marineland
June 15-19: Road Trip/Game Truck and Edge Rock Climbing
June 22-26: Amusement Park/Adventure Landing and Bravoz
June 29-July 3: Fireworks/SK8 City and Dave & Busters
July 6-10: Camping/Diamond D Rand and Tree Hill Nature Center
July 13-17: Poolside/Minions 2 and Chappell Splash Party
July 20-24: Cookout/Sonny's BBQ Cooking Experience and Bounce House Party
July 27-31: Chappell Olympics/ Flight Fit N Fun and Topgolf
Aug 3-7: On the Go/Jacksonville Zoo and Main Event
Location: Various| San Marco, Deerwood, Longleaf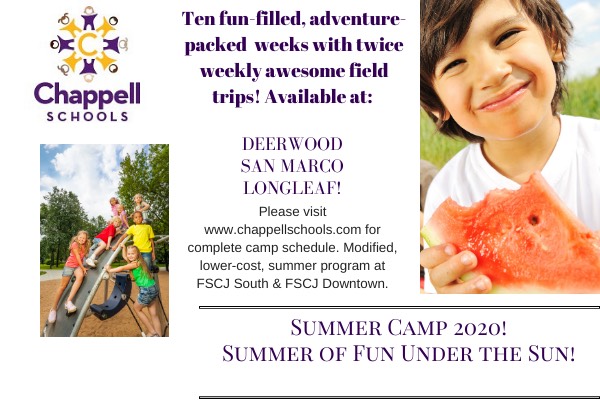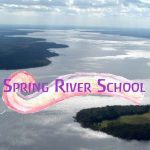 Join the fun-filled adventures Spring River School has created for your children at Spring River's Summer Camp by the Sea! Camp counselors are experienced Spring River teachers ready to share a sense of fun and a love of learning with your children. Weekly activities will include seasonal songs/music/stories, weekly themed crafts, camp t-shirt making, nature hikes to local parks and the beach for exploratory learning and play, nature journaling, and guided relaxation. Each week will end with a guest performance based on the weekly theme.
.
Ages: Rising 1st Graders - 5th Grade.
Dates and Hours: June 1- June 26 | 9am -2pm.
Cost: $220/week, 10% off siblings.
Location: Atlantic Beach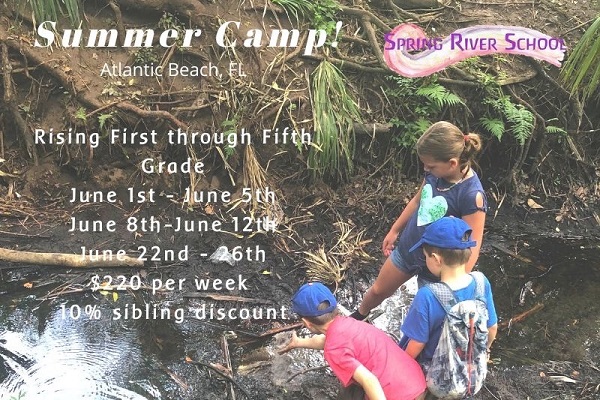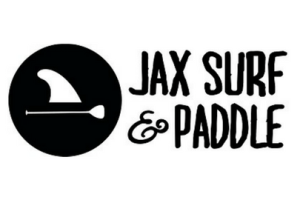 SURFCAMP BY Jax Surf & Paddle is a fun, safe way to advance your child's surfing ability and ocean knowledge. Open to ages 6-16. Groups are determined by age as well as skill level. After completing our five-day camp, your child will learn five FUNdamental Skills - ocean safety, reading the surf, paddling a board, navigating the surf zone, and the art of wave riding. Registration open for Spring and Summer full day, half day, and daily drop-ins available. Surf School 222 Orange St.

Ages: 6-16
Dates: Spring March - April | Summer June - August
Cost: $50 - $365, varies
Location: Atlantic/Neptune Beach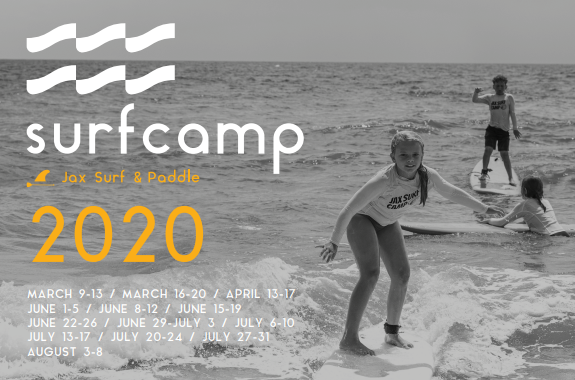 Doing Dishes Pottery Studios
Come create! Doing Dishes Summer Art Camp Workshops are celebrating 16 years of summer fun. These fun and step by step workshops will get the creative juices flowing for ages 7 and up. Each session has a different theme and project. Campers will create at least two great projects a day, project mediums include, pottery painting, clay and glass fusion.

Ages: 7 +
Dates and Hours: June 8 – July 20. Held Daily Tuesday, Wednesday and Thursday classes 9am – 12pm.
Cost: $40/day
Location: Jacksonville/San Jose Blvd, and CR 210/St. Johns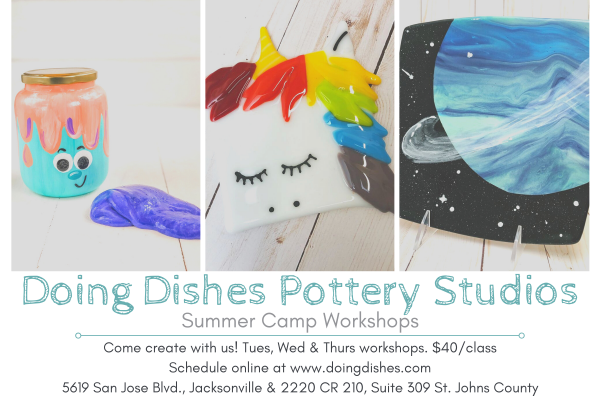 Explore all Jacksonville Camps by Category
Want to be a part of our 2020 Summer Camp Guide?
We want to show our readers all the great camps available right here in the Jacksonville area. Partnering with us allows your business greater visibility with a large targeted market of local families. Join us and help enrich the lives of Jacksonville Moms!