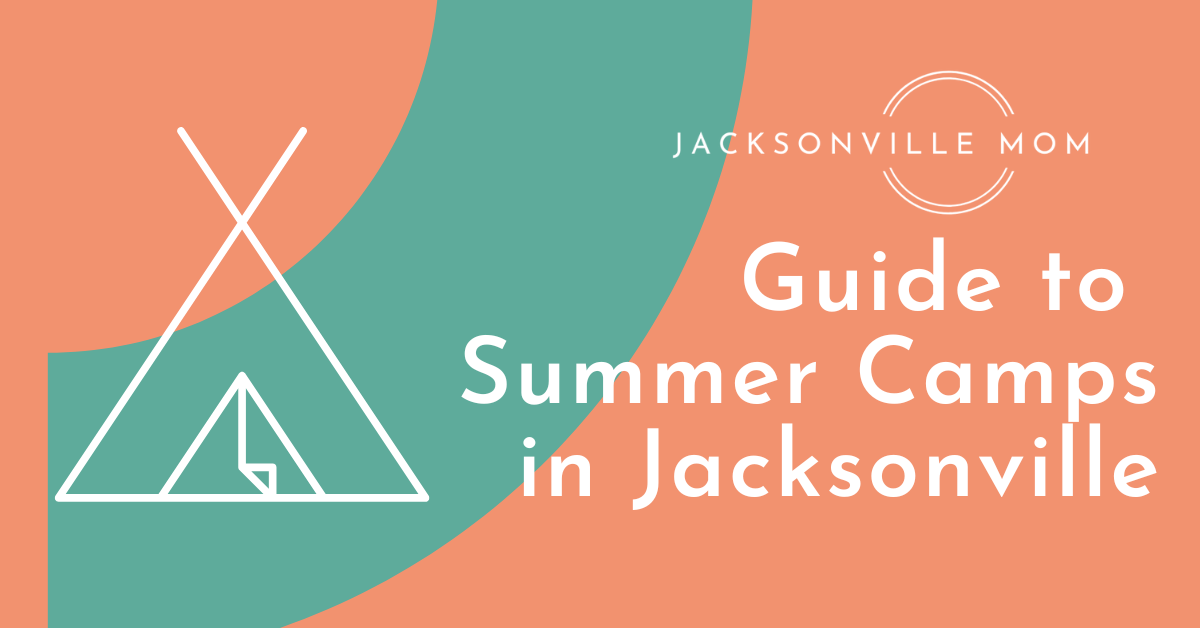 Welcome to the 2023 Jacksonville Summer Camp Guide! It can be hard to get our heads around the fact that summertime will be arriving in Jacksonville soon, but spring is a great time to plan ahead for what will keep the kiddos occupied and engaged when school is out. That's where summer camps come in!
We know that summer camps are at the top of the list of things parents need to figure out early. While summer makes us think of popsicles, parks, and festivals we KNOW as moms that it can also be a frustrating time where you are struggling to piece childcare together week by week and month by month. From Art to Tech, Theatre to Cooking, Sports to STEM, and plenty in between indoors and out, we hope this Ultimate Guide to Summer Camps in and around Jacksonville helps you plan for a fun and memorable summer, full of exploring and new experiences!
Grit Camp is a summer sports camp designed to develop mental, physical, and emotional resilience in young people.  With mental performance coaches, your child will draw on decades of entrepreneurial and athletic experience to learn life and success principles that will help them lead a happy and healthy life. Their teaching tools are through field and court sports as well as calisthenics (i.e. basketball, flag football, soccer, agility training, etc). One of the best parts of the camp is a carefully curated roster of counselors that include several male and female D1 athletes in a variety of sports. With over a dozen counselors each week, there are plenty of hands on deck to challenge and engage your kids regardless of their athletic prowess. Grit Camp's core DNA can be summed up in the Grit Creed, which coaches teach through example, practice and structured play, daily movie and video instruction, and guest speakers including college and professional athletes and coaches.
Ages: 1st – 8th Grade
Dates: June thru July
Cost: $250 – $300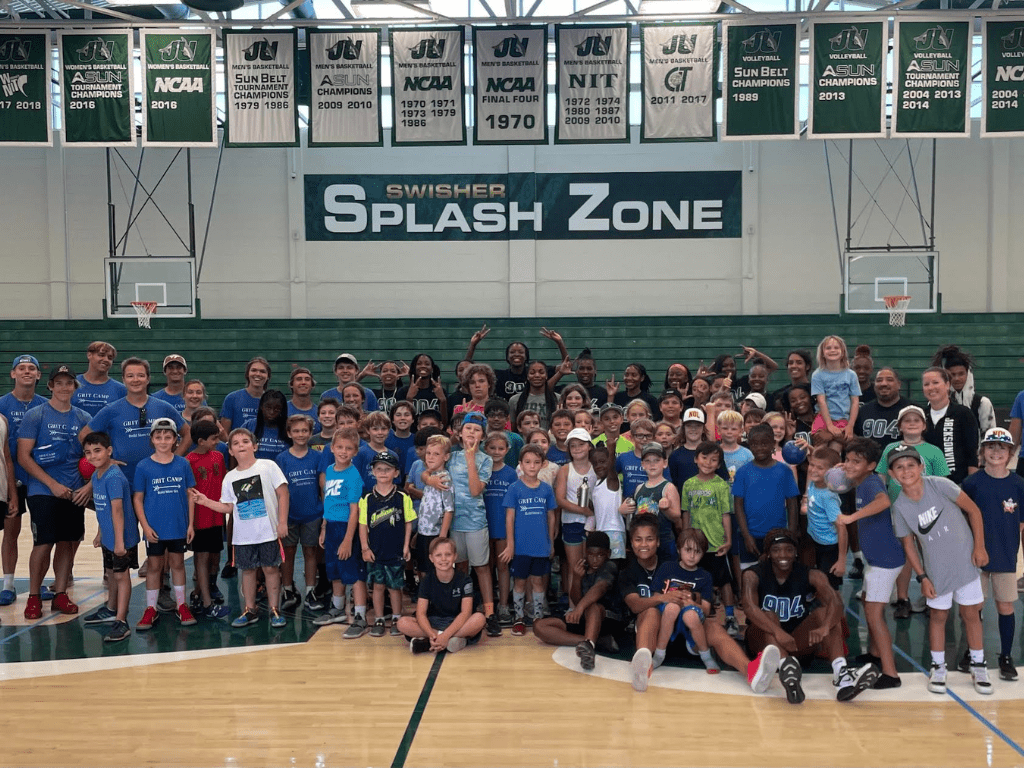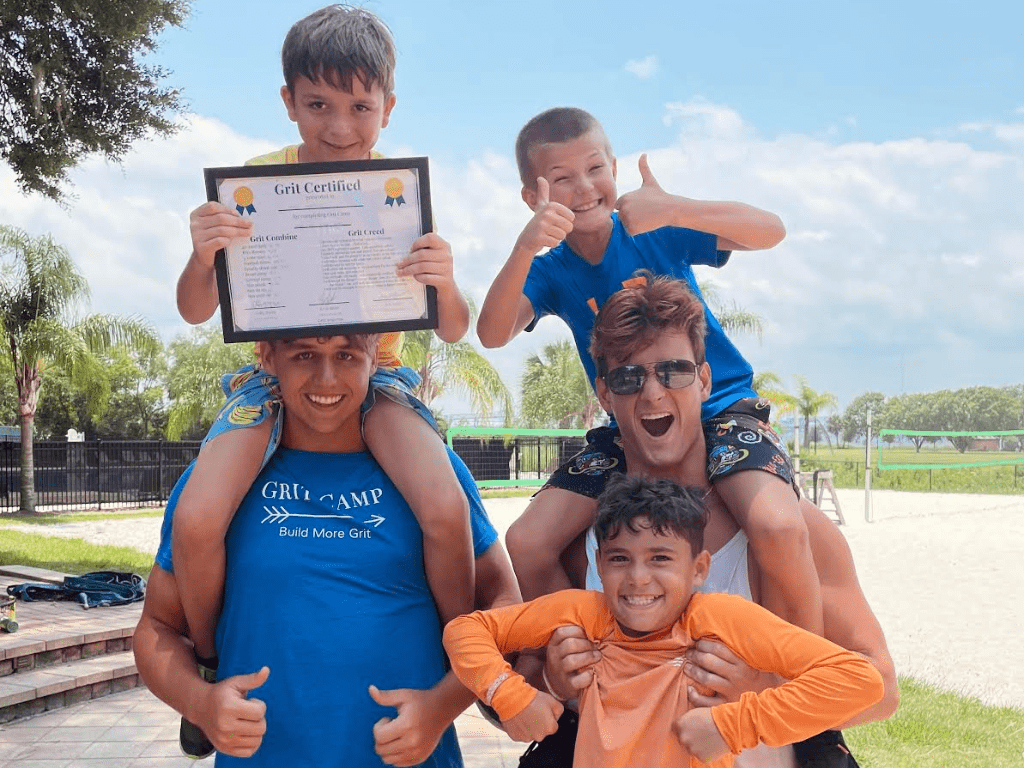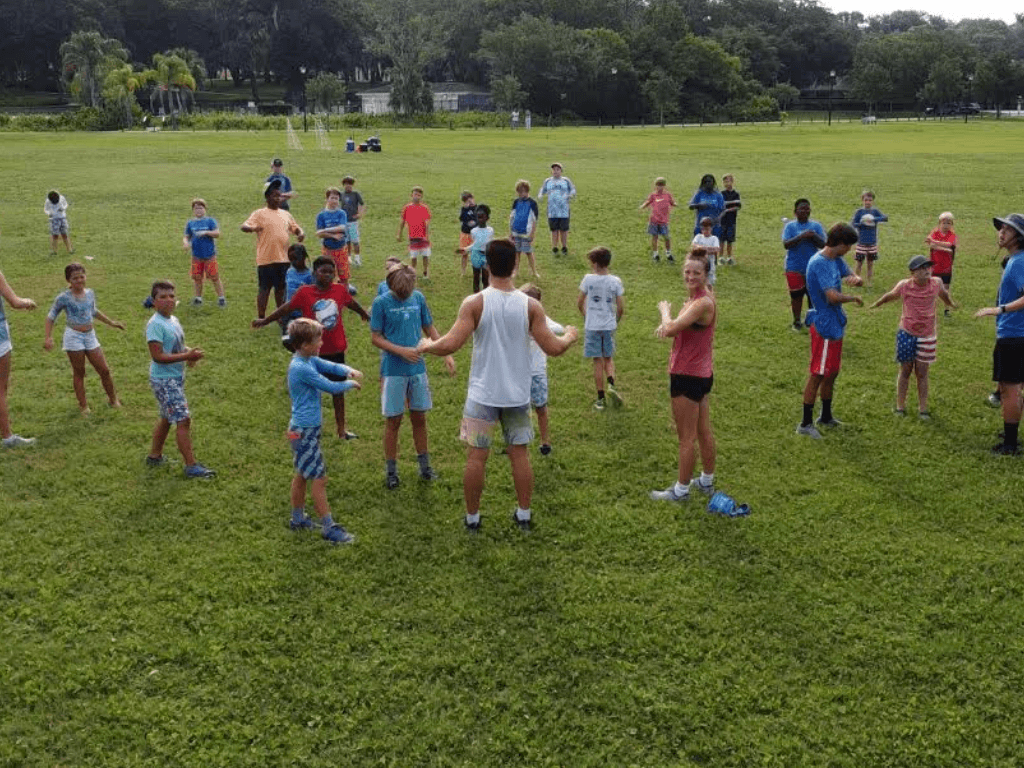 EPISCOPAL SCHOOL OF JACKSONVILLE
Episcopal summer programs are for students includes specialty camps, academic classes, sports, fine arts, and various activities. From fishing and Eagle Arts to volleyball and Spanish, algebra prep to chemistry, come spend the summer on campus at Episcopal!
Ages: Kindergarten – 12th Grade
Dates: June thru August
Cost: Varies, $150 and up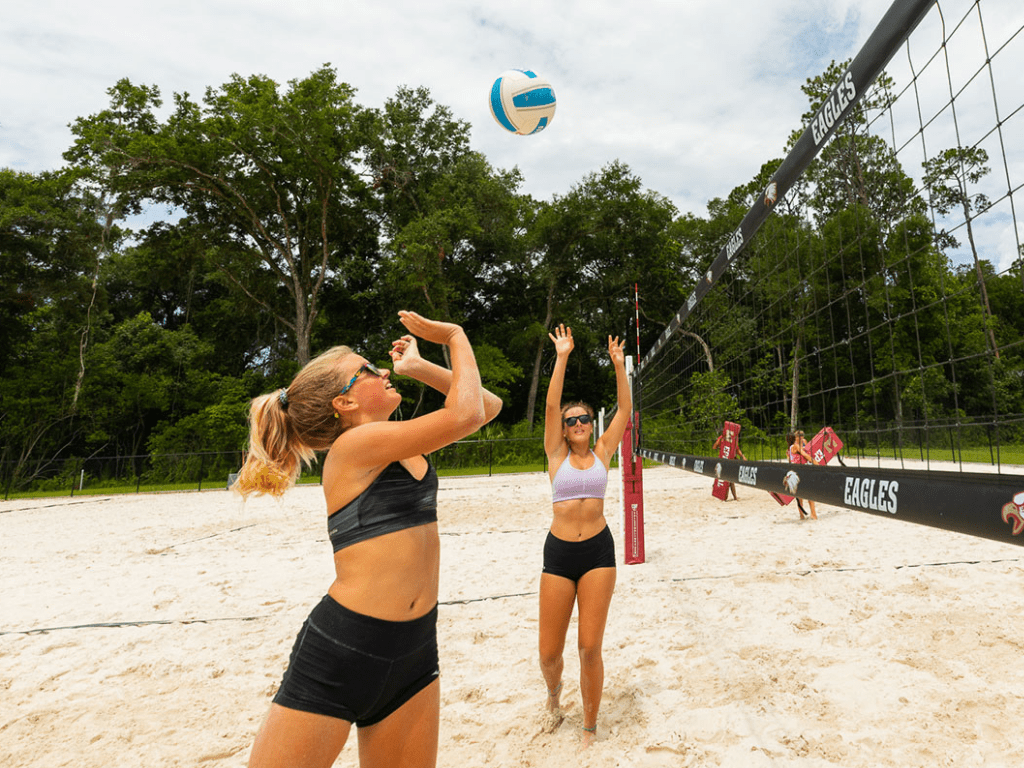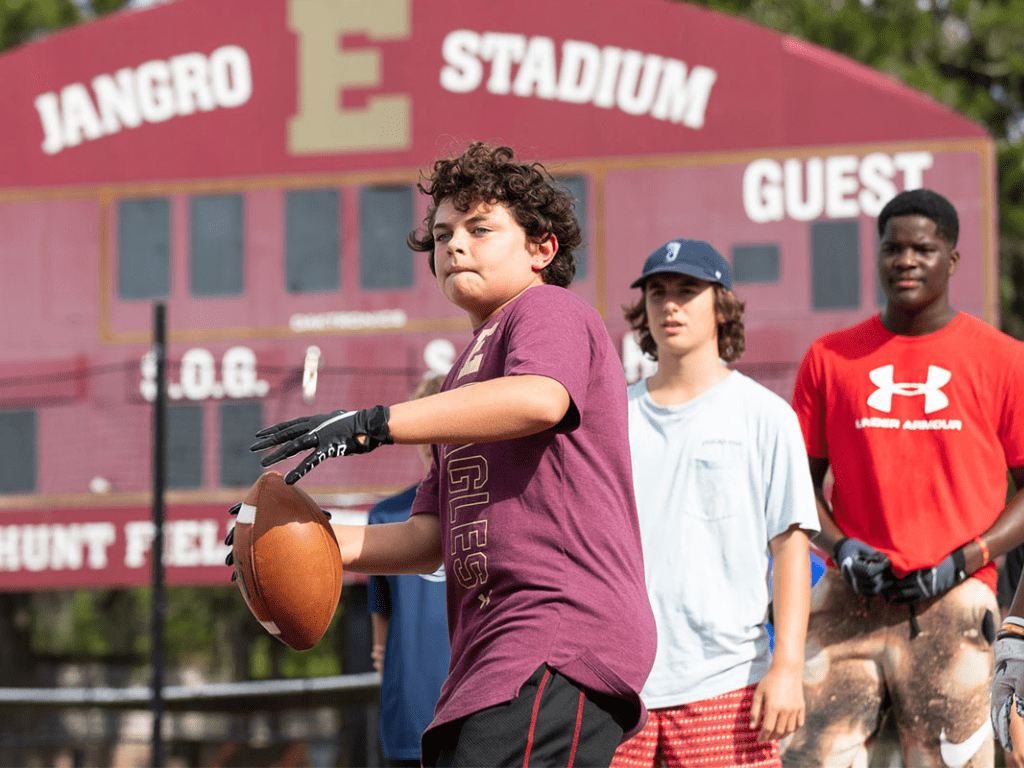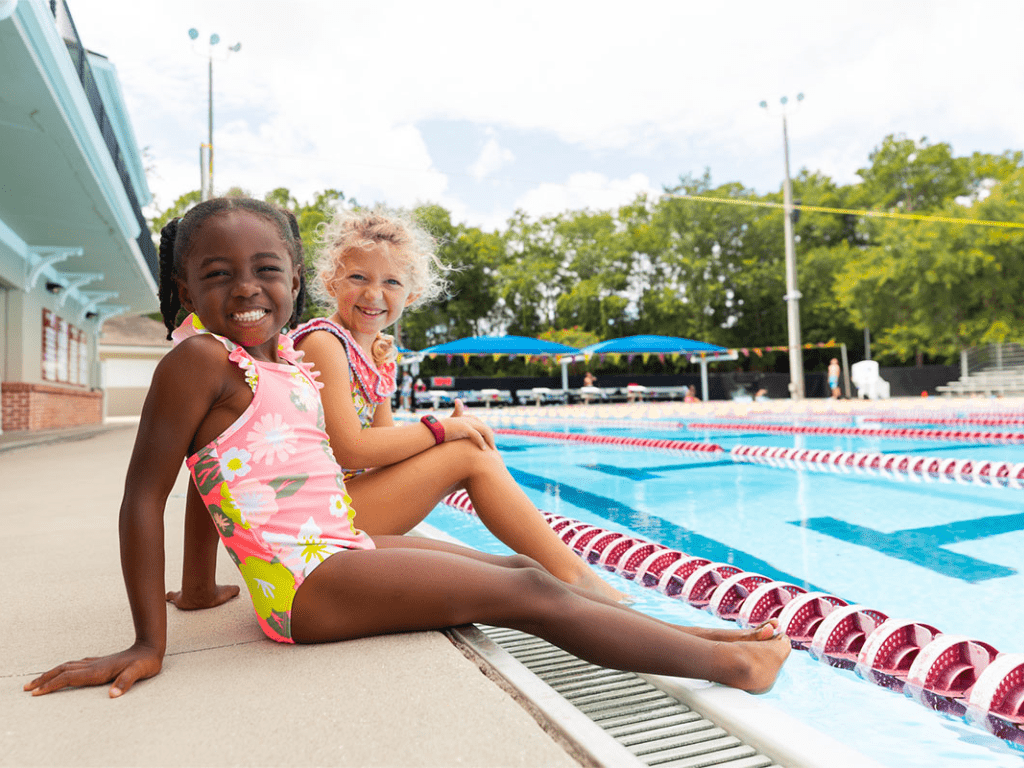 Tommy Hulihan Basketball is offering sports camp, basketball camp, basketball training, and basketball league this summer!
Ages: Kindergarten – 6th Grade
Dates: June thru July
Cost: $150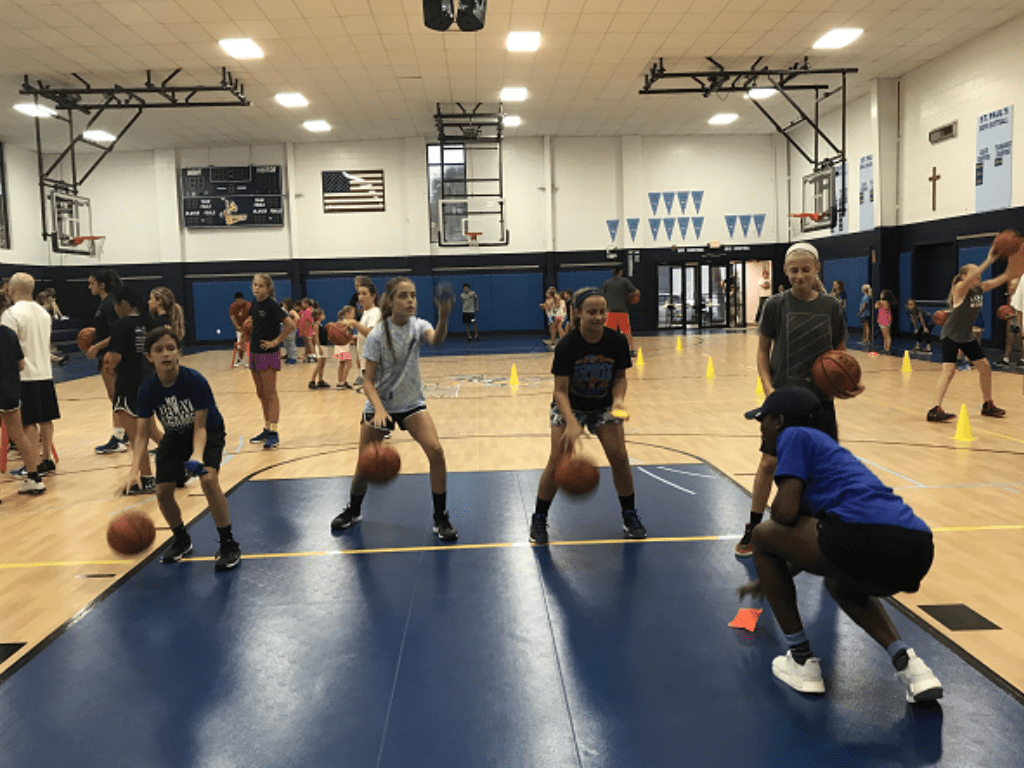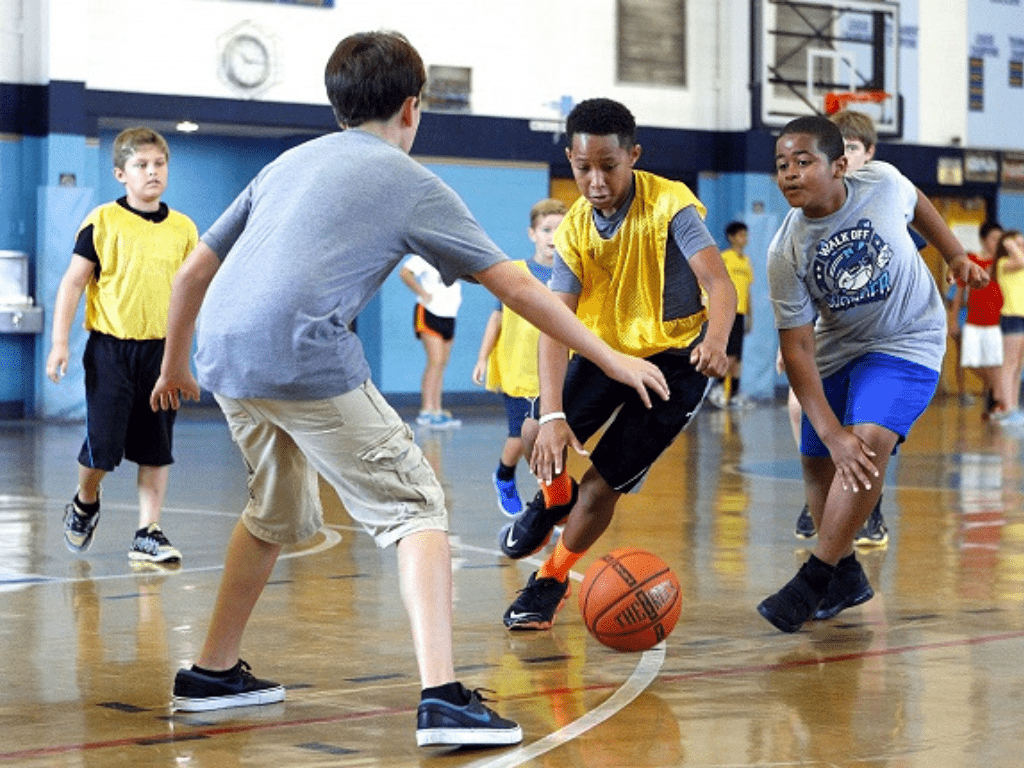 The Discovery School has been serving the Jacksonville Beach area for over 30 years and remains committed to cultivating an inclusive and vibrant community that promotes knowledge, creativity, independent thinking, and mutual respect. The Discovery School offers various educational, athletic, and creative camps for children ages 3 through 14 for the Summer of 2023! Summer camp participants will enjoy the amenities of a beautiful campus with updated classrooms, a music studio, a STEAM lab, and a basketball court. Both half and full-day programs are available and will include art, soccer, chess, middle school preparedness/study skills, stand-up comedy, journaling, developing literacy skills for younger kids, wildlife camp, and many more! Let The Discovery School share another summer of fun with your child in a nurturing and positive environment. Registration begins on the school website in early March.
Ages: Kindergarten – 9th Grade, some Pre-K camps available
Dates: June thru July
Cost: TBA March 1st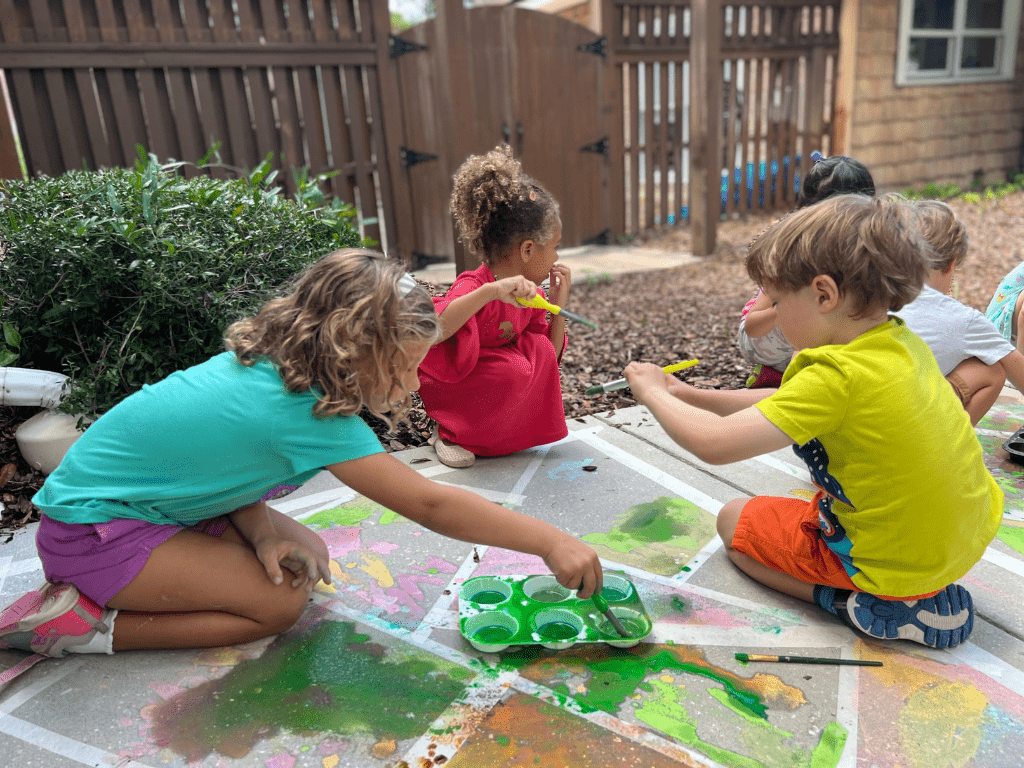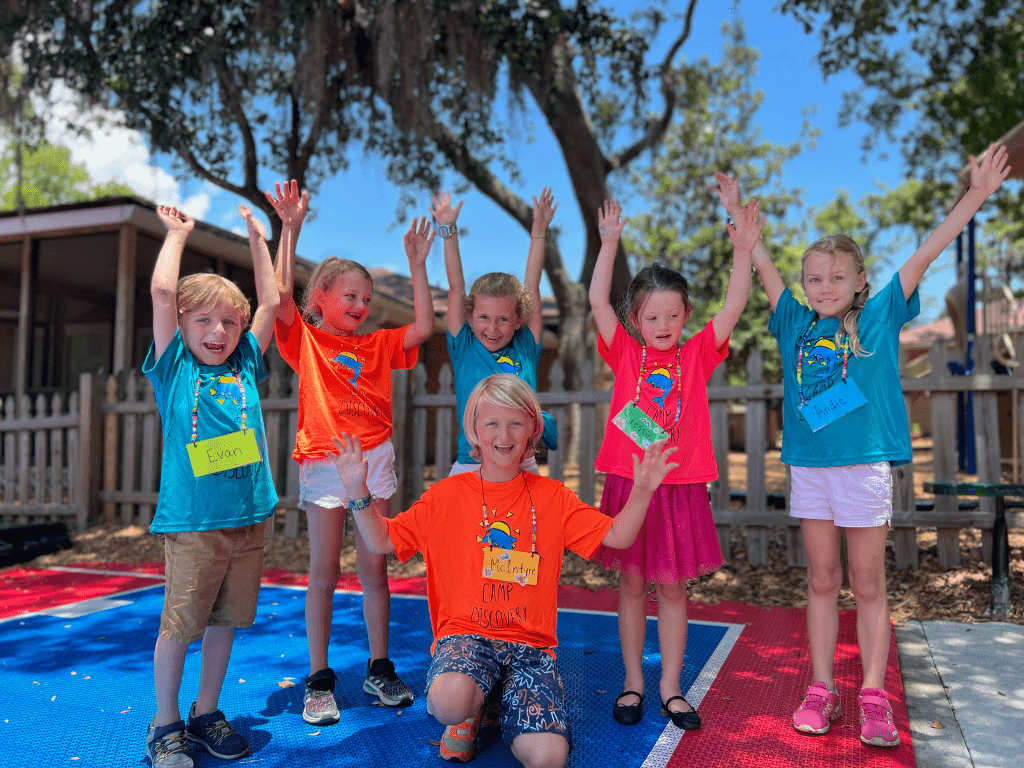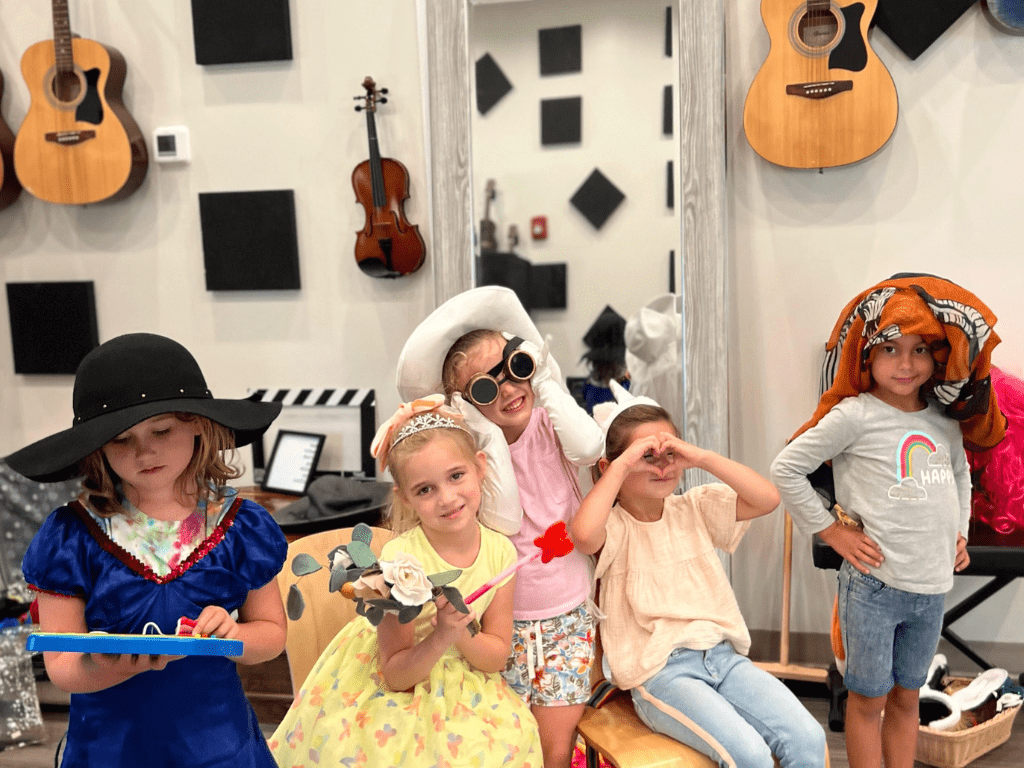 JEWISH COMMUNITY ALLIANCE
Fabulous facilities, endless activities. Summer Camp at the JCA is better than ever! Parents, it's time to register your children for a summer of discovery, excitement, and inspiration, not to mention a whole lot of fun at the Jewish Community Alliance!
This summer, children will enjoy a season full of opportunity at the JCA's extensive summer camps. The state-of-the-art, unparalleled JCA facility offers campers indoor and outdoor pools, tennis courts, a full gymnasium, an indoor running track, art studio, theatre auditorium, dance, aerobic studios and outdoor playgrounds. With a second campsite located at the Jacksonville Jewish Center children will enjoy swimming, baseball, tennis and more!
The JCA Summer Camp experience is an ideal setting for kids to learn and grow during their summer days. At the JCA children can choose from a wide range of engaging, enriching activities. From the arts and music to carnivals, concerts, science and sports, the JCA Summer Camp offers more than just a place to spend summer days. Discover all that's planned for your young camper at the JCA this summer!
Ages: 2-16 years old
Dates: June thru August
Cost: Varies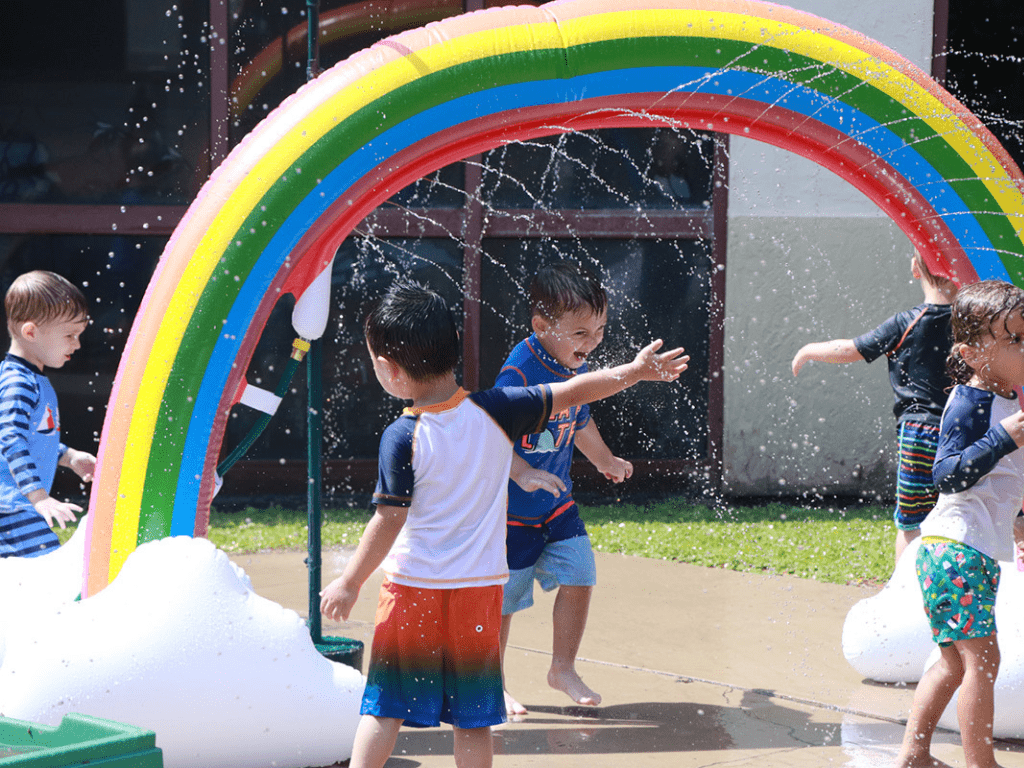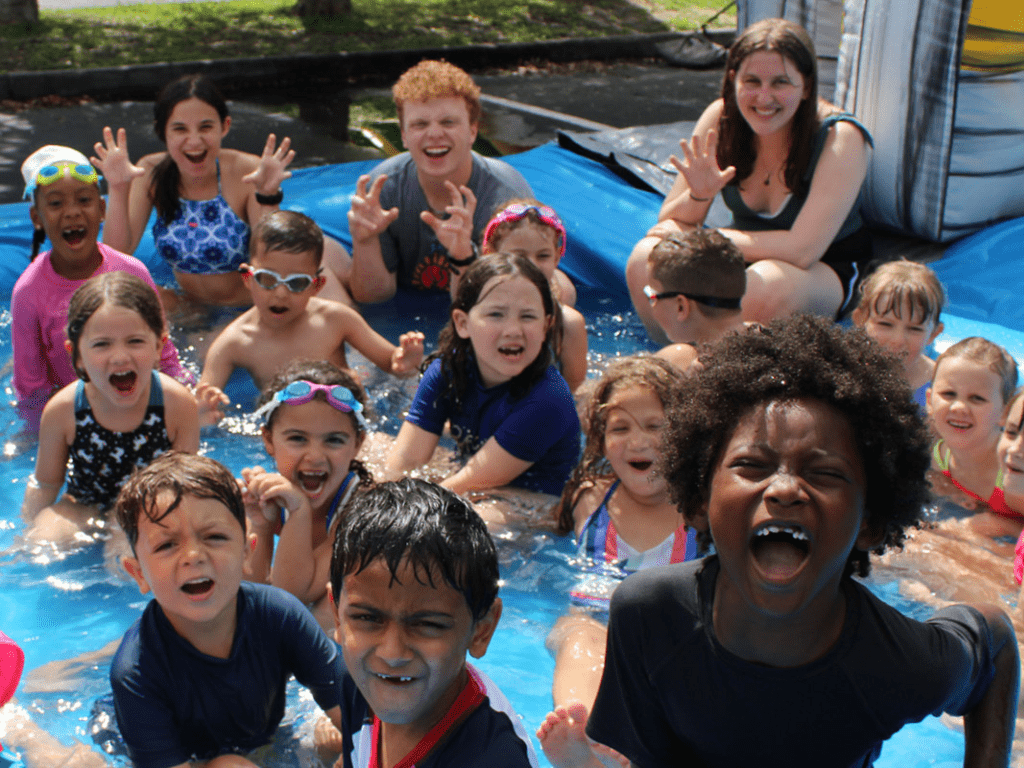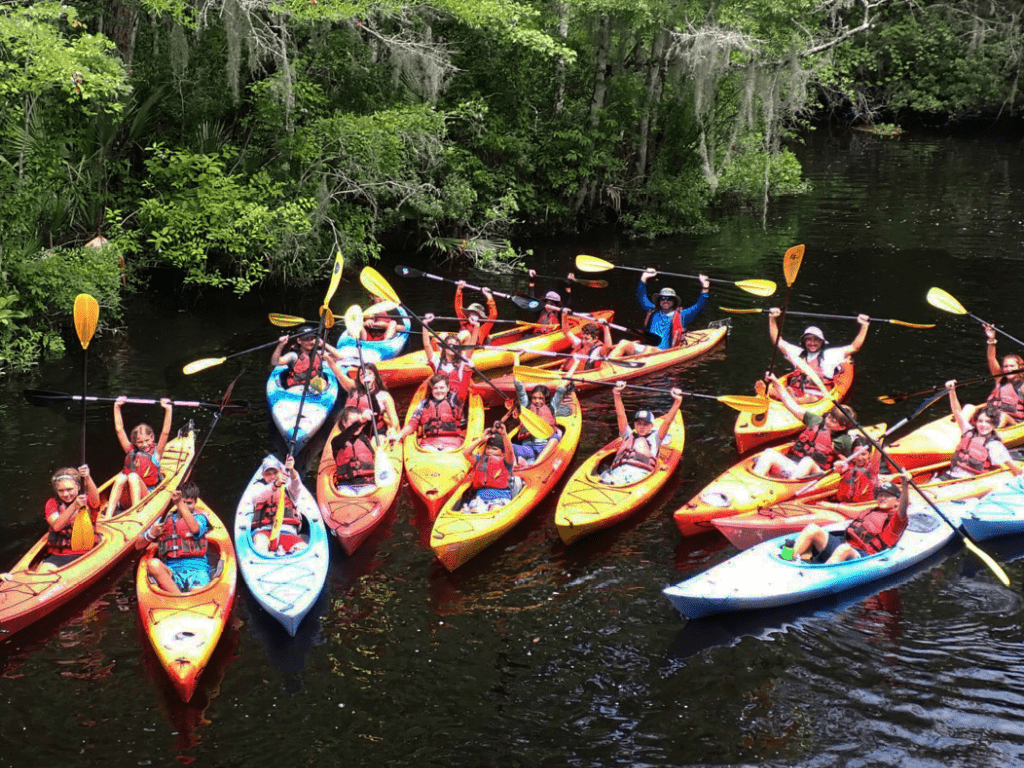 Beaches Gymnastics Summer Camp is open for enrollment! Camp days are from 9AM-3PM with wrap care available from 8AM-5PM for an additional fee! Your camper will enjoy learning exciting gymnastics skills, meeting unforgettable special guests during in-house field trips, arts & crafts, and creating new friendships! Camp is open to ages 3 and up. Campers will be grouped by age for gymnastics, but they happily accommodate buddies! Campers should also plan to bring a lunch and snacks free from all tree nuts.
Ages: 3 years old and up
Dates: June thru August
Cost: $279.99 per week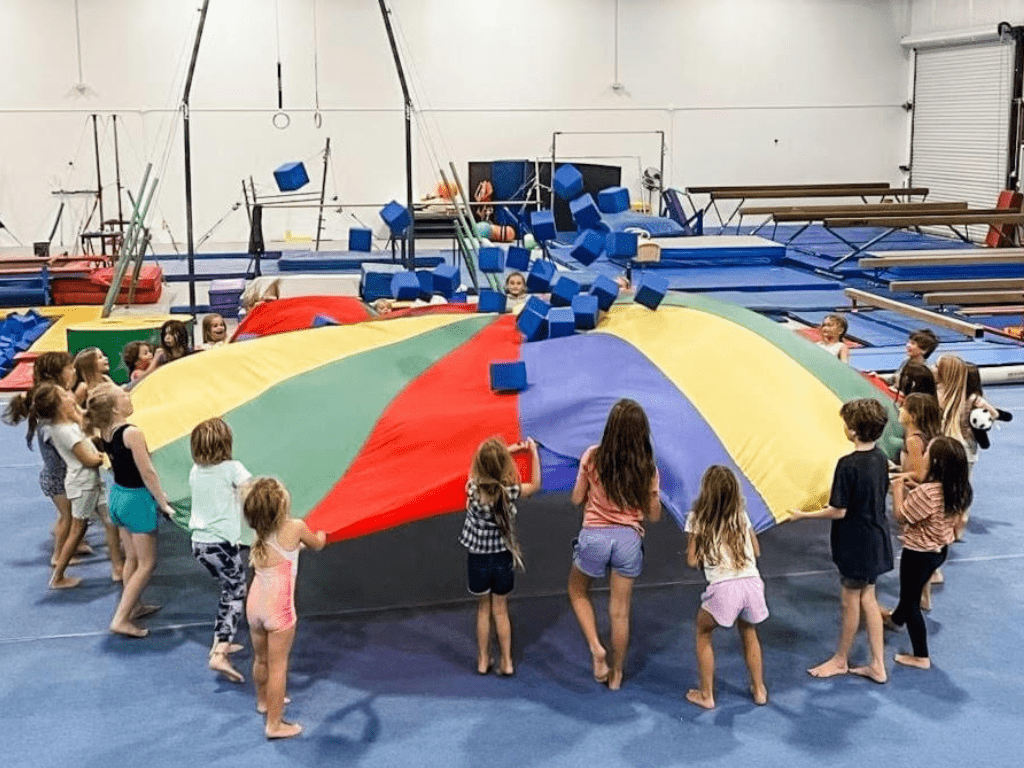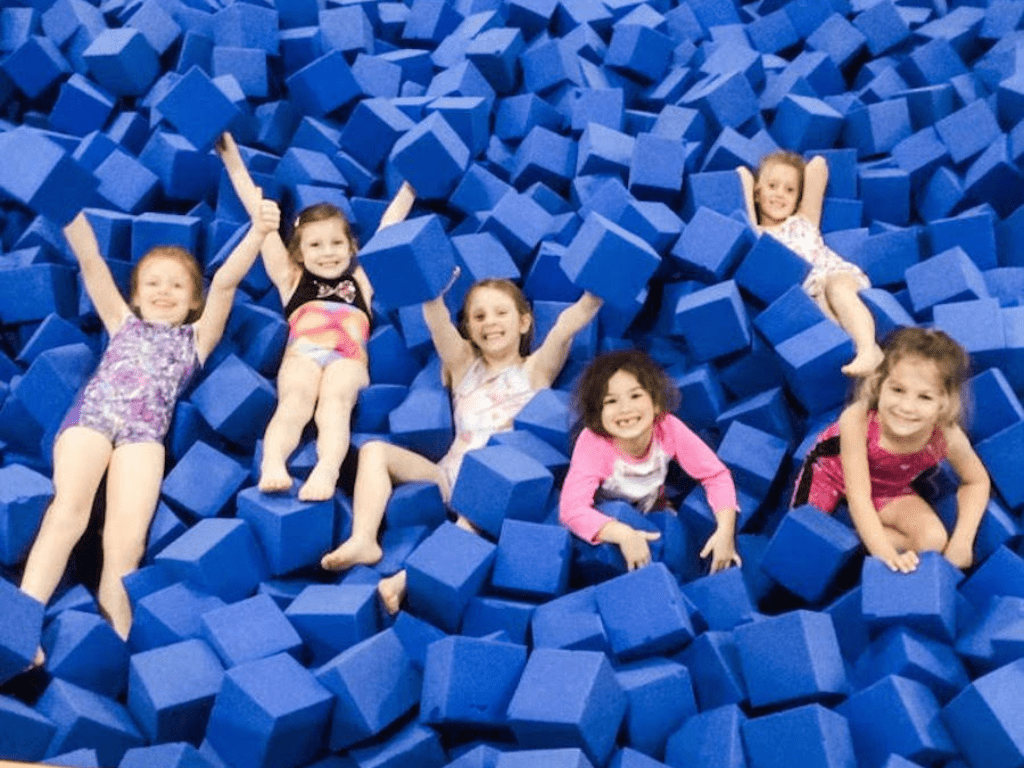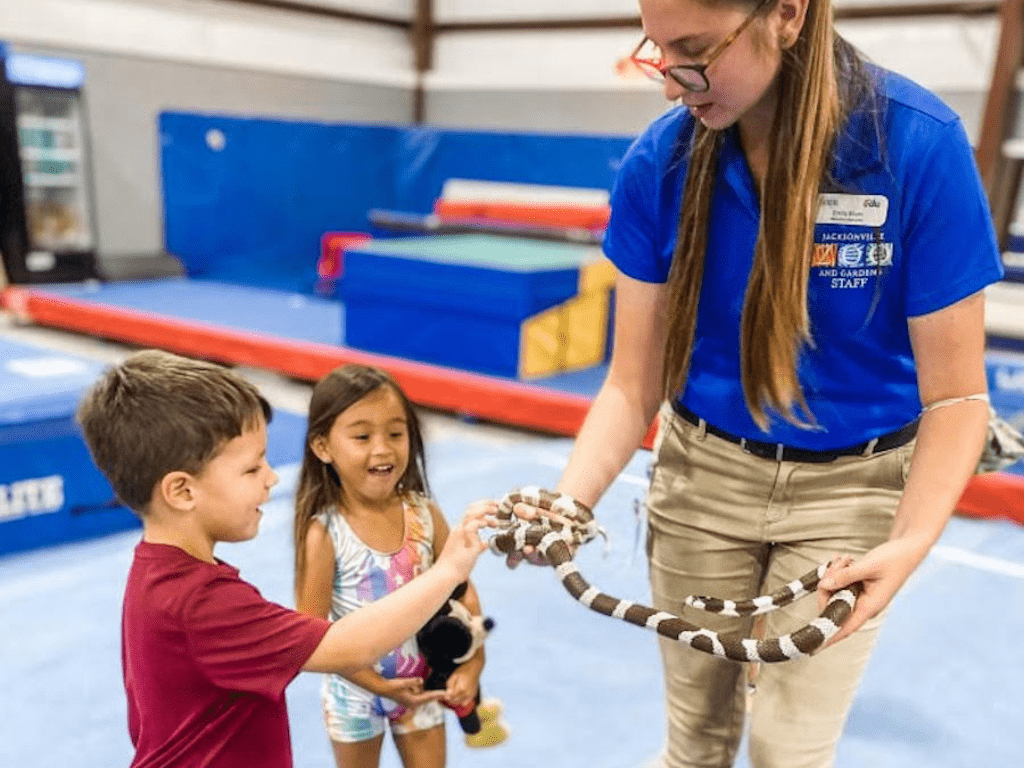 Are you looking for a fun and educational summer camp for your child who struggles with reading? Look no further than The Morris Center's Brain Camp! At The Morris Center they believe that every child deserves the opportunity to improve in reading, writing, and spelling skills in a supportive and engaging environment. Their camp is designed specifically for children who struggle with learning, and the experienced and trained staff is here to help your child succeed.
During the program, your child will participate in a variety of fun and interactive activities. Through the use of research- and evidence-based techniques, your child will build reading and spelling skills, all while having a great time with their peers. This program is also designed to help build confidence and self-esteem. Learning can be a frustrating experience for some kids, but with a supportive and positive environment students are able to have an overall rewarding experience.
The Morris Center also offers a variety of other fun summer camp activities, including arts and crafts, outdoor play, games, and more. Their goal is to provide a well-rounded experience for your children, so they can have a summer full of fun and learning.
Ages: 6-12 years old
Dates: May 30th-August 4th, 2023
Cost: Ranges from $3250-$5000 per 10 weeks per child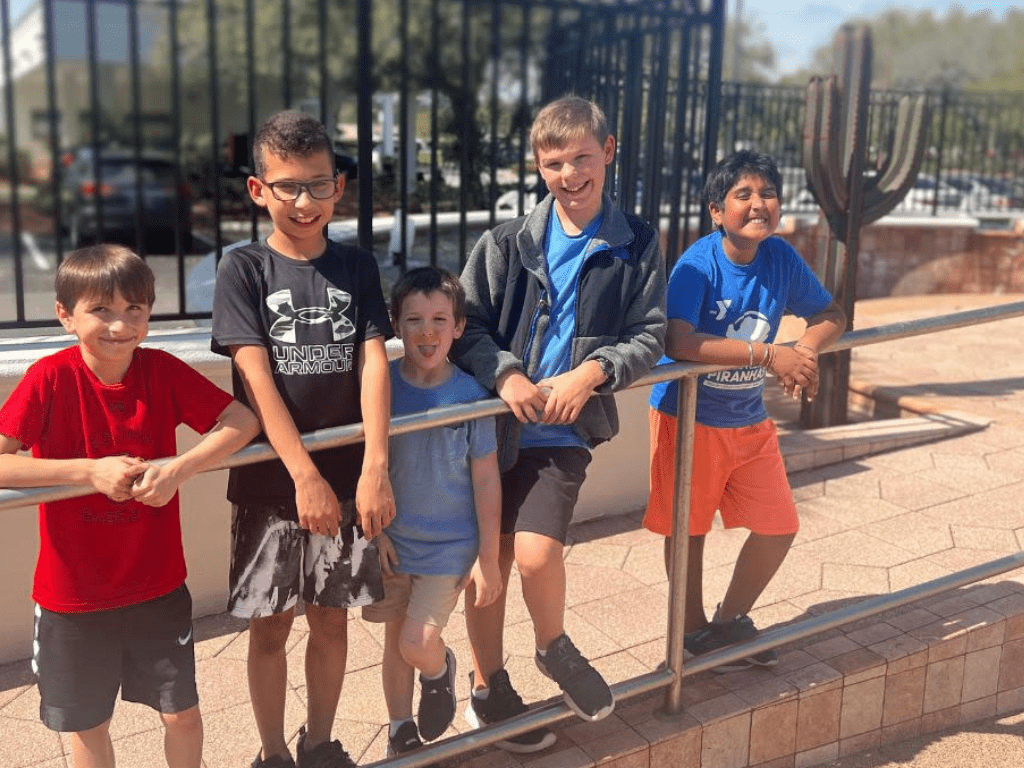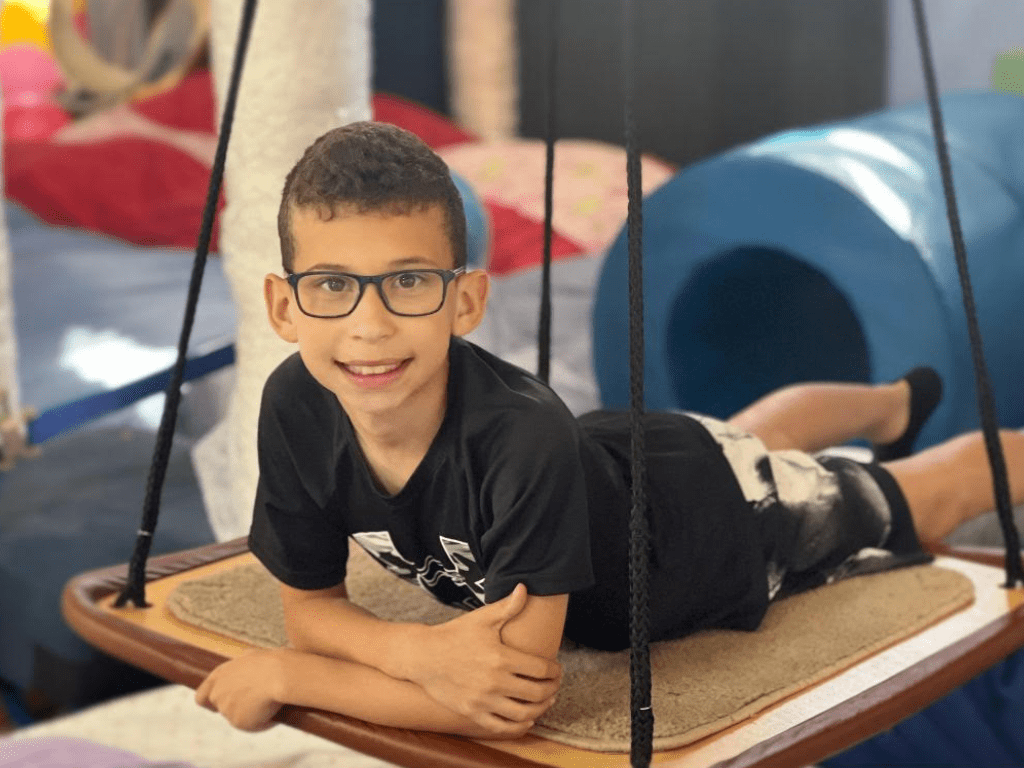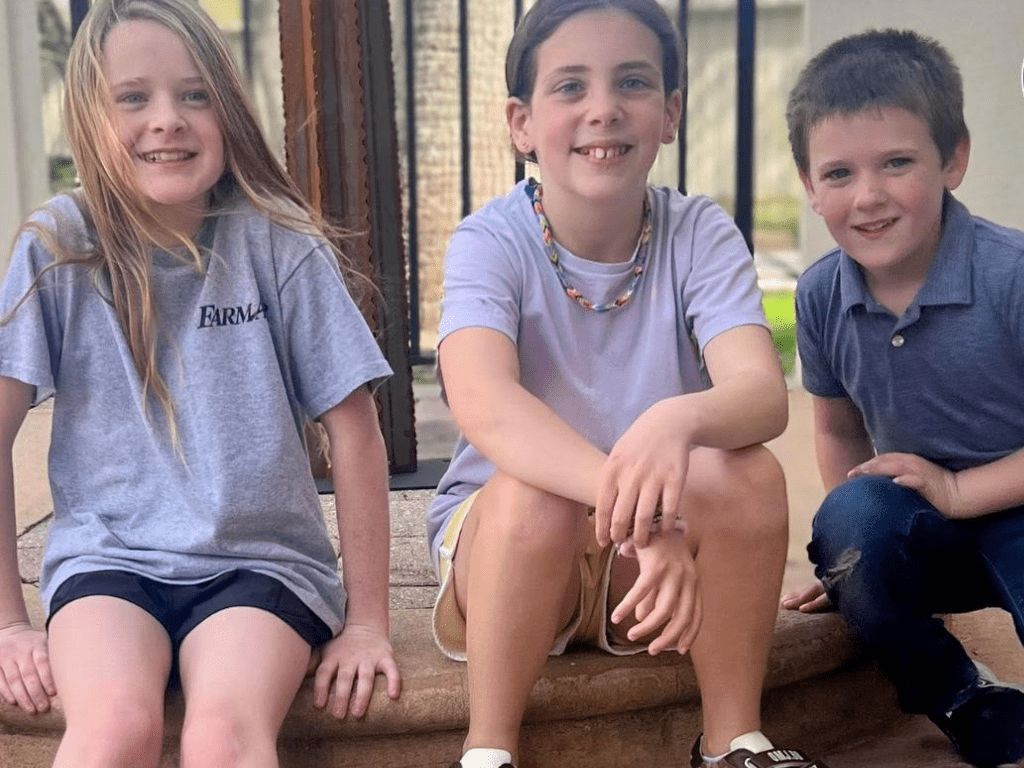 JACKSONVILLE COUNTRY DAY SCHOOL
Jacksonville Country Day School is excited to offer a fun and engaging calendar of camps this summer, all while providing an engaging atmosphere, healthy meals/snacks, and maintaining a safe environment. Camps are divided into 8, one-week sessions and campers may choose from a selection of specialty topic camps, or the 'Summer Sharks' day camp program.
For over 50 years, JCDS has provided students with a high-quality and enriching summer day camp program. Campers experience a wide range of activities including arts and crafts, daily pool time, music, games, sports, fun field trips, and more! JCDS is also proud to offer a number of quality and exciting specialty camps. The offerings include dance, music, academic preparation, drama, art, and even 3D printing!
JCDS camps are staffed with trained counselors who allow the campers to be creative and express their individuality, while modeling leadership skills. Choosing the right summer program for your child is one of the most important decisions a parent can make. They are confident that their diverse, camper-focused program will provide your child with a memorable summer experience.
Ages: PreK – 6th Grade
Dates: June 7 – July 30
Cost: $220/week, specialty camps: $300 – $400/week.
Connect with Jacksonville Country Day School
At JAX Cooking Studio Summer Camps, kids are taught to cook with whole foods from scratch. All classes are hands-on, and each child participates in preparing the food. Each day, the kids eat what they have cooked. Yum! Students will also learn kitchen safety and cleanliness, proper food handling, and knife safety. They'll learn how to read and follow recipes and even make up their own! Campers will be guided on arranging the kitchen workplace for success and how to reuse or repurpose ingredients already on hand!
Ages: 7-16 years old
Dates: June thru August
Cost: Varies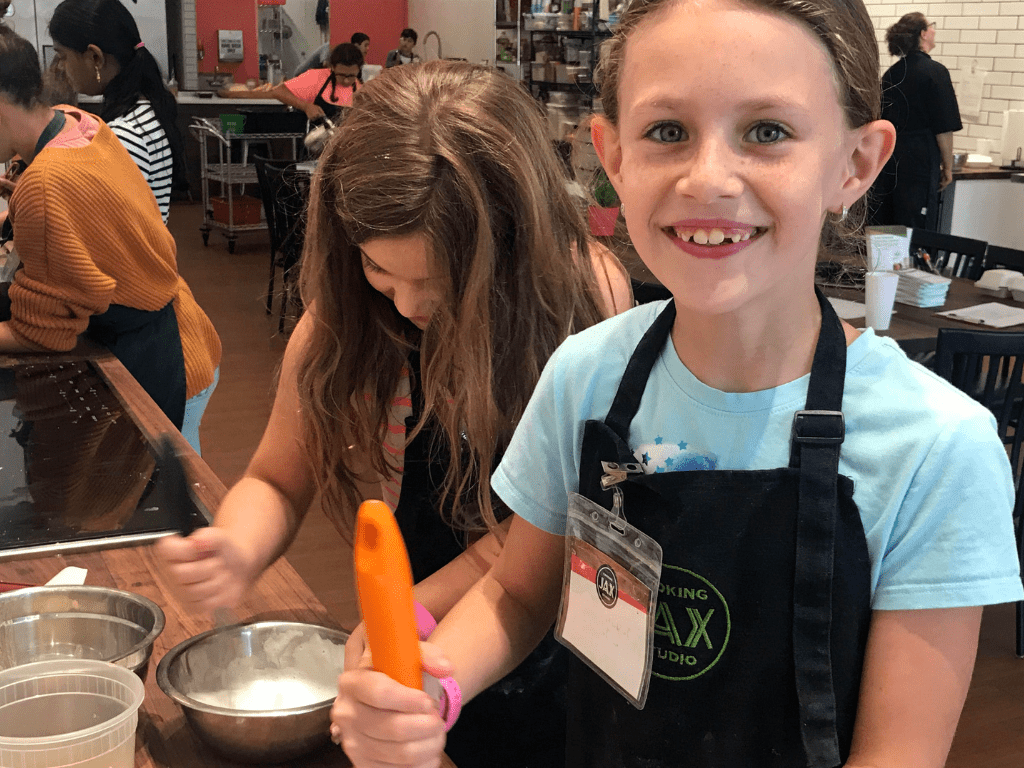 Connect with JAX Cooking Studio
Join MOCA Jacksonville for a summer art camp full of creativity. Children make new friends and learn art techniques in a variety of media through hands-on learning in a fun and engaging environment. Time is spent exploring exhibitions in the galleries, creating in the studios, and learning through practice. With the guidance of skilled museum educators, learners are empowered to problem solve through critical thinking, observation, and creative self-expression. Themed weekly camp sessions are available for ages 6-14 throughout the summer. Before care and after care options are also available. MOCA Members at the Family Level or above save 15% on camps at MOCA. Not a member? You can join online to receive benefits like access to exhibition opening events, discounts of classes, camps, and programs, and free parking during your visits.
Ages: 6-14 years old
Dates: June thru August
Cost: Varies by age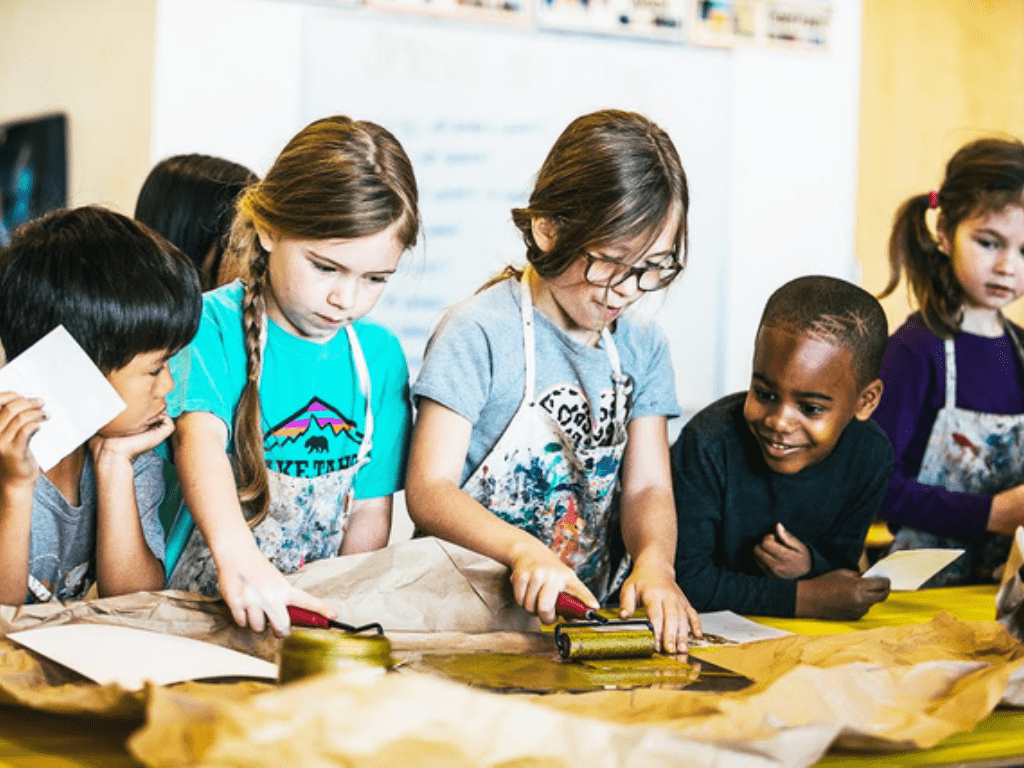 Connect with MOCA Jacksonville
Next Stop Broadway® is a week-long musical theatre program consisting of classes, workshops, and rehearsals focused on the "Golden Age of Broadway". The staff of Broadway professionals teaches songs and choreography from classic Broadway productions, and replicates the process of putting on an authentic Broadway show.
This program is designed for the success of cast members with or without musical theatre experience. The life lessons include, respect, responsibility, and working together toward a common goal. Through the rehearsal process of selections from classic musicals, the ensemble sings, dances, and acts, and each member has their chance to shine. In addition to the big musicals, the cast is divided into smaller groups where they get to engage their creativity in writing, directing, choreographing, and starring in their own mini-musicals. The week culminates with an "Opening Night" performance for family and friends on Friday.
Ages: 10-17 years old
Dates and Hours: June 12-16, 2023
Cost: Tuition is $575 for Returning Cast Members and $595 for New Cast Members and includes 2 Official Next Stop Broadway T-Shirts, Professional Headshots, lunch, snacks and a bottle of water each day.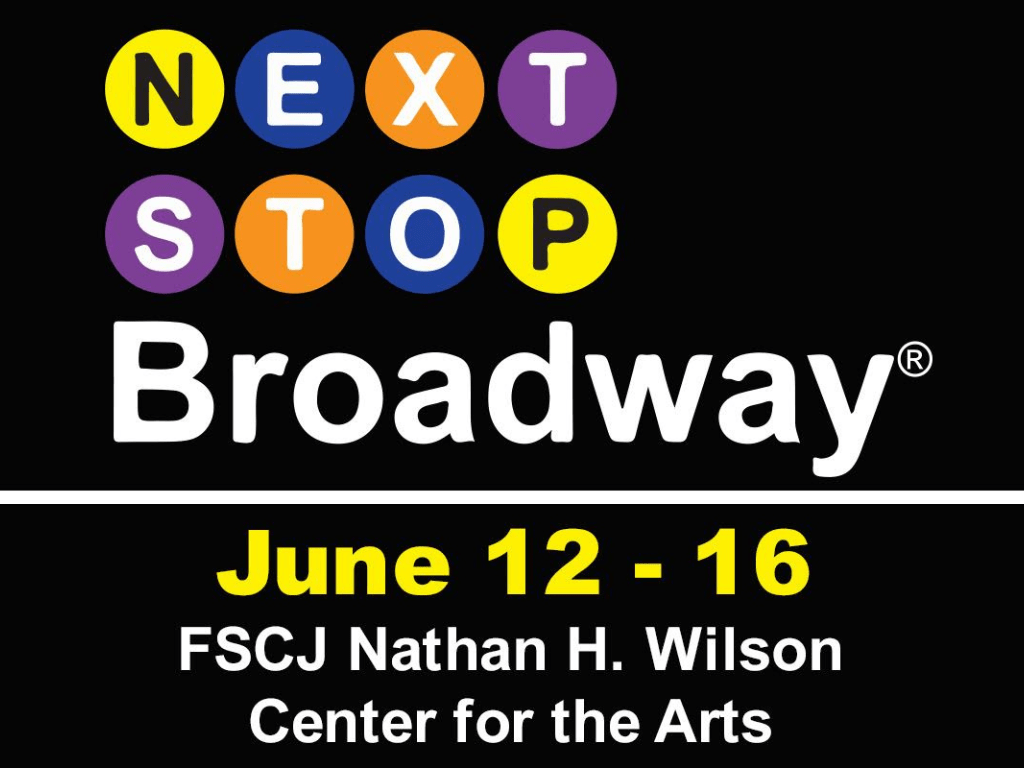 Connect with Next Stop Broadway
Transform your child's love for technology into an exciting learning adventure where classes are led by real Game Designers, Coders, and Game Builders and guided by our team of Code Senseis and Camp Counselors. Code Ninjas Camps empower kids to gain valuable tech skills and make new friends. Families can choose new camps each week of summer, from Minecraft to Microcontrollers, Roblox to Robotics, YouTube to Stop Motion Animation, and so much more! With three great locations to choose from (Fleming Island, Ponte Vedra, and the newest location in World Golf Village opening Spring 2023) there's no doubt your kids will have an unforgettably fun learning experience!
Ages: 8 years old and up
Dates: June thru August
Cost: Varies per location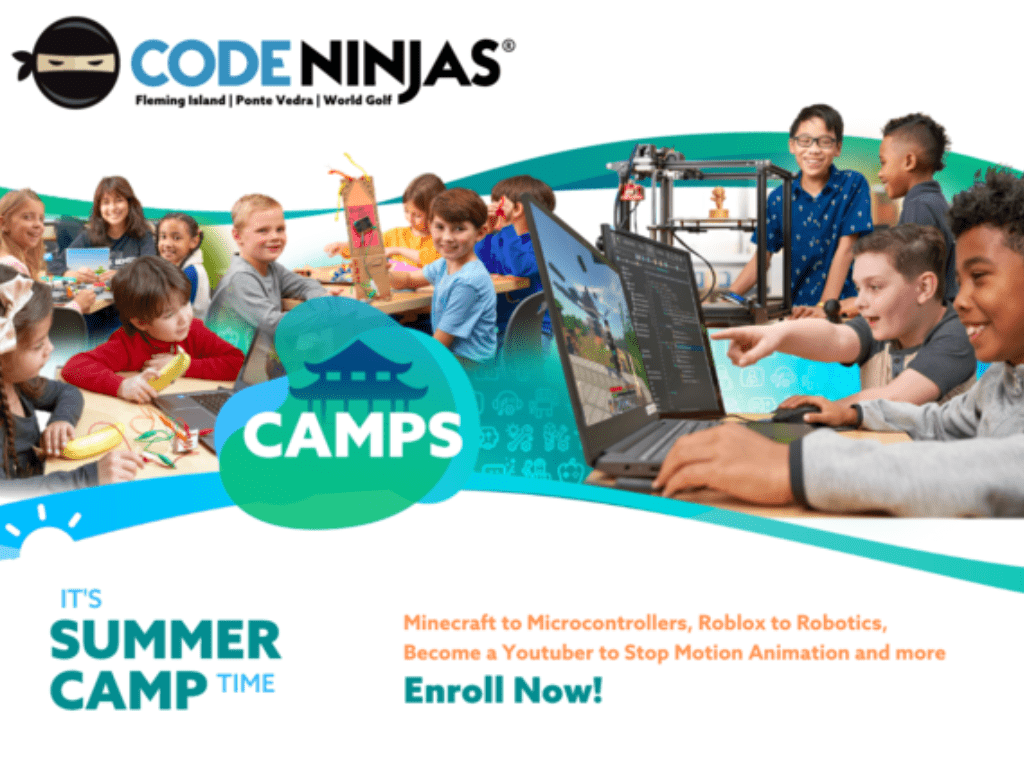 Theatre Jacksonville's Summer Camp is gearing up for another fantastic summer! Their camps celebrate the joyful, ridiculous, and brilliant passions of your child and provide time to explore, have fun and make new friends all while discovering the world of live performance in a safe and healthy environment. Experienced artists will share their passion for theatre through classes in a variety of disciplines to tap into the creativity and imagination of each camper.
There are two sessions, each one is three-weeks long. Limited enrollment requires full payment at the time of registration. First come, first serve. Each session wraps up with putting on an original show involving everything the campers have learned. Register today before they are sold out!
Ages: 7-14 years old
Dates: Session A: June 12 – 30, 2023 and/or Session B: July 17- August 4, 2023
Cost: $600 per camper, per session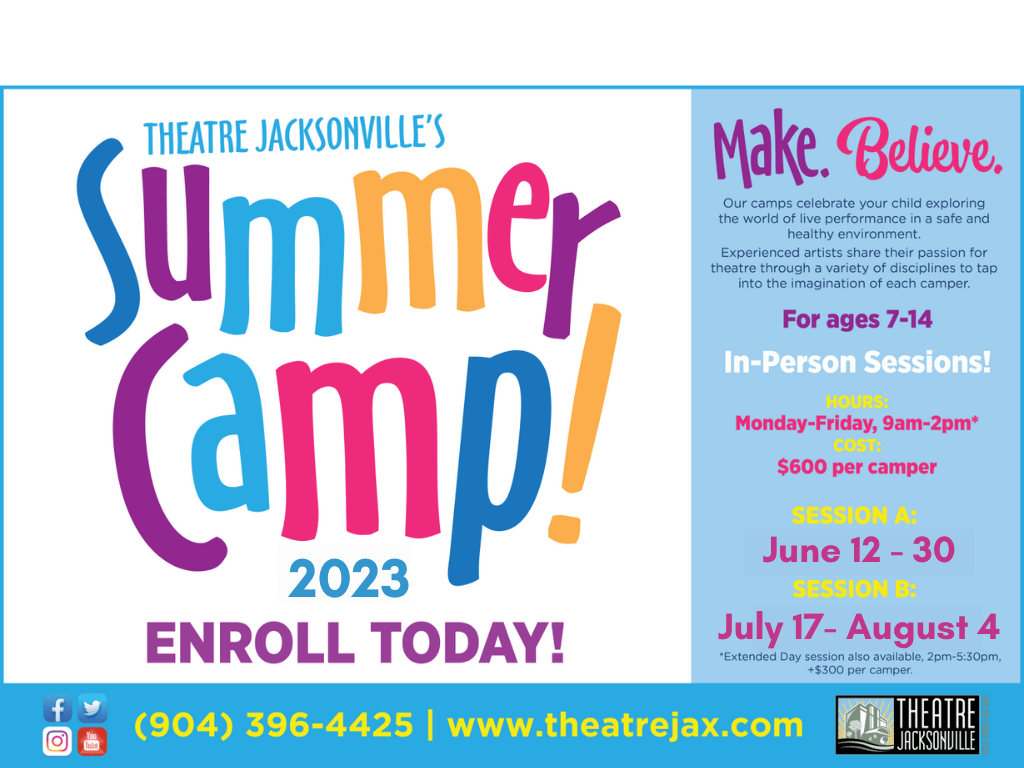 The Knight School Chess Academy of Jacksonville will be hosting summer camps at Bolles PV, JCDS, The Discovery School Jax Beach, Jewish Community Alliance San Jose Blvd, San Juan Del Rio, and Jax Classical Academy.
Chess Camp is a super-fun, high-energy experience for kids ages 6-13 years old. Camp participants celebrate a new chess tactic each day with silly videos, music-driven puzzlers for prizes, colorful Tactix Bands, chess movies, and clock slapping tourneys. TKS Summer Chess Camps are the perfect way to keep your brain sharp during the summer while having an absolute blast!
Ages: 6-13 years old
Dates: June 5th – July 28th
Cost: Varies per location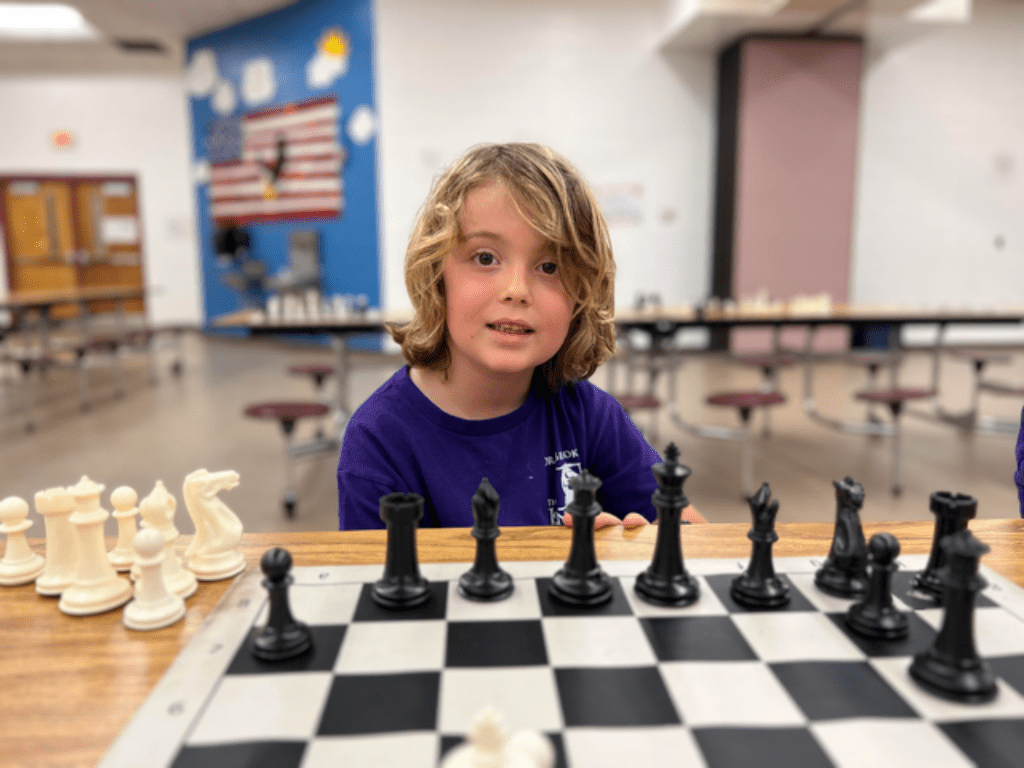 Connect with The Knight School
O2B Kids Summer Camp offers FUN first to every child, every day. Their integrated activity approach offers weekly themes and field trips with lunch and snacks included. This will be a summer your child will remember forever!
Ages: 1st – 8th grade
Dates: June thru August
Cost: Varies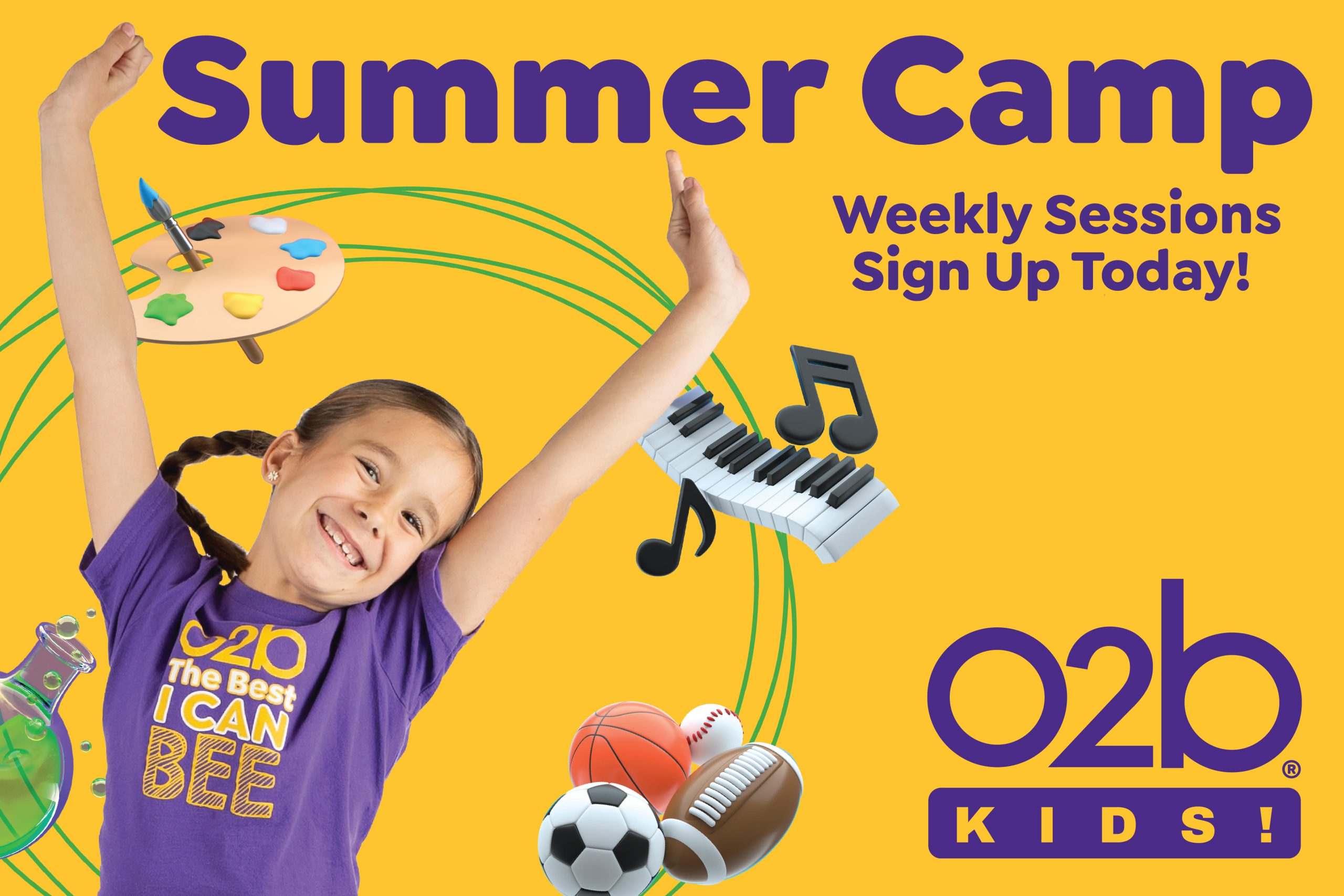 It's time to sign your crafty kids up for Felt Flower Summer Camp! Join Fleurish Felt Flower Co. at the Murray Hill shop for their second year of summer camp (but first year in the new space!). Every camper will receive the following:
A copy of Bryanne's book: Felt Flower Workshop
Fleurish Felt Flower Camp T-Shirt
Instruction on how to safely use a low-temperature glue gun and sharp scissors while creating
Step-by-step instruction on how to construct a variety of felt flowers and projects from Felt Flower Workshop, using high quality materials and supplies.
Opportunities to to let their flower making creativity FLEURISH!
Ages: 9 years old and up
Dates: June 19-22
Cost: $200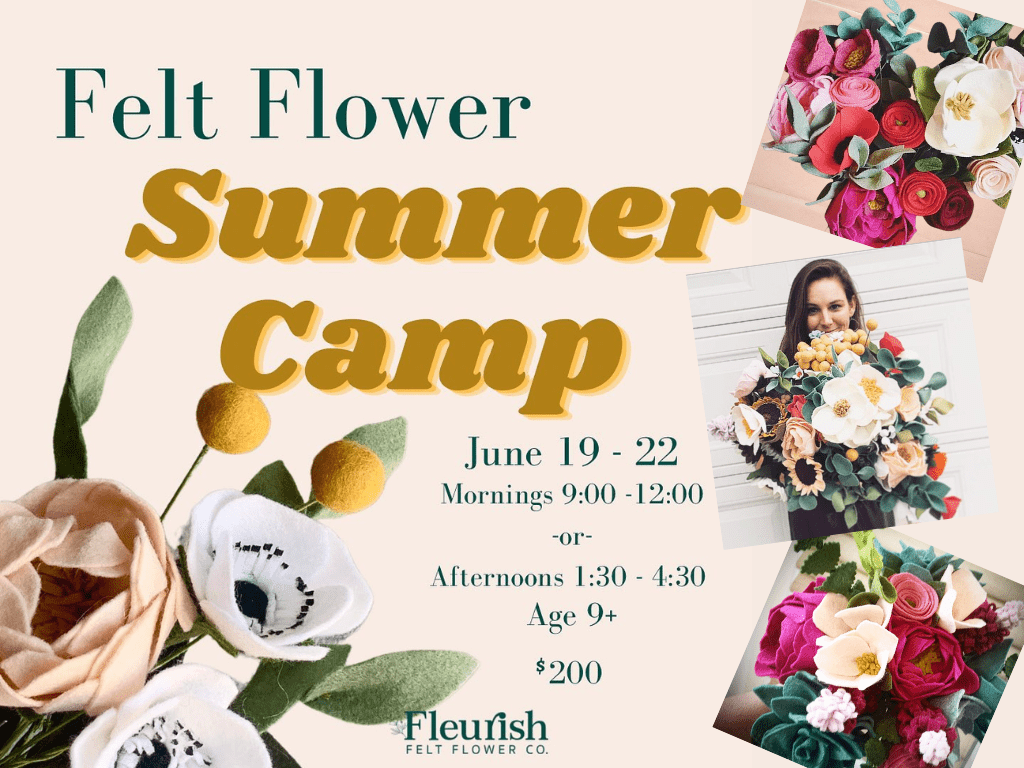 Connect with​ Fleurish Felt Flower Co.
OZZIE'S PLAYFUL COMPUTING CAMP
The University of North Florida's College of Education and Human Services is hosting Ozzie's Playful Computing Camp; a one-of-a-kind experience for 1st-5th graders where they explore coding, physical computing using robots, and game design through a combination of Scratch, Lego Education, and exciting unplugged activities in the UNF STEP Lab. With a camper to adult ratio of 6:1, your 21st-century learner will receive individualized attention and support from licensed and trained computer science teachers in a collaborative and nurturing environment. Campers can join for one or all three of the themed weeks!
Ages: 1st – 5th grades
Dates: June 12-30
Cost: $350 per week or $1,050 for 3 full weeks of camp. (Discounts available for UNF faculty, staff, and current students.)

Connect with Ozzie's Playful Computer Camp
BOLTS & BYTES MAKER ACADEMY
Join Bolts & Bytes Maker Academy this summer for fun, week-long morning and afternoon camps. They offer a variety of week-long summer camp classes in STEM, STEAM, Making, Robotics, Coding, 3D Printing, DIY Building, and more!  Their summer camp programs are project-based and very hands-on because they believe that kids learn best when actively involved in projects that really interest them.
Ages: 6 years old and up
Dates: TBA
Cost: TBA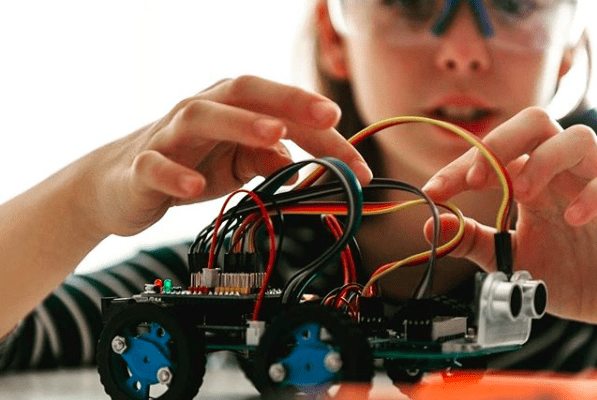 Connect with​ Bolts & Bytes
EXPLORE ALL JACKSONVILLE CAMPS BY CATEGORY
Want to be a part of our Summer Camp Guide?
We want to show our readers all the great camps available right here in the Jacksonville area. Partnering with us allows your business greater visibility with a large targeted market of local families. Join us and help enrich the lives of Jacksonville Moms!