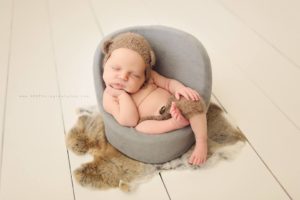 Jacksonville, FL, United States
Mary Huszcza of 8.08 Photography specializes in births, newborn, and the first year. She also offers milestone sessions for older babies/children and families on a limited basis. Mary has trained, both online and in person, with some of the most prominent newborn photographers in the industry. She received a Master's Degree in occupational therapy from the Medical University of South Carolina and has spent 15 years working with babies and children with special needs. You can rest assured that Mary has the training and skills necessary to safely handle the most important little person in your life and deliver beautiful images that you'll treasure forever.
8.08 Photography is GREAT!
Mary has taken several photos of my family over the past four years. I have used her for my maternity sessions, family sessions and a couple of holiday sessions. One thing I'm amazed at is how she takes a tough situation (i.e. a toddler) and capturing the best moments you could ever think of. I highly recommend 8.08 photography!
You must login to post comments
I met Mary a little over 4 years ago when pregnant with my first, and have had numerous sessions with her shooting my growing family. I can't sing her praises loud enough. She always seems to know exactly why I'm looking for in a picture. She has captured so many magical moments. She is able to bring out the best in all of us. She has approached our family sessions with sensitivity, humor and love. I now have a newborn and look forward to watching her grow through Mary's lense.
You must login to post comments