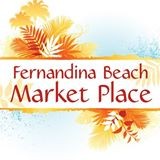 N 7th St, Fernandina Beach, FL, United States
Local Chiropractors, Joe and Elizabeth Lee, have opened a local farmers market and a local Arts Market – both are located in Fernandina Beach, on beautiful Amelia Island, Florida.
The Fernandina Beach Market Place, is a true farmers' market located on N. 7th Street, in the historic district of Fernandina Beach, and their newest market, the Fernandina Beach Arts Market, features local arts & crafts by talented artisans from our community, and is located adjacent to the farmers market on the 2nd and 4th Saturdays of each month.
Fernandina Beach Market PlaceThe Fernandina Beach Market Place: Join your family, neighbors and friends at this weekly event where farmers, growers, and entrepreneurial individuals sell locally grown and produced goods to those living in, and visiting, our friendly, little community. The farmers' market is open EVERY Saturday from 9 a.m. to 1:00 p.m., year round, rain or shine.