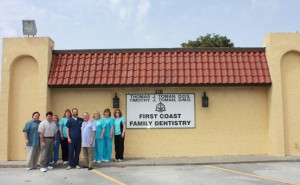 320 Third Street Suite A Neptune Beach, FL 32266
We have been serving Jacksonville and the beaches area for over four decades. Doctors Thomas and Timothy Toman are a father and son team dedicated to thier patients and proud of their community.
First Coast Dentistry accepts all major insurance policies. Please bring your insurance card during your visit. In addition, we accept all major credit cards and cash. Payment plans may be set up through our finance company. Be sure to ask about all the details during your visit.
Business hours:
Monday 8-5
Tuesday 8-5
Wednesday 8-5
Thursday 8-5
Friday Closed