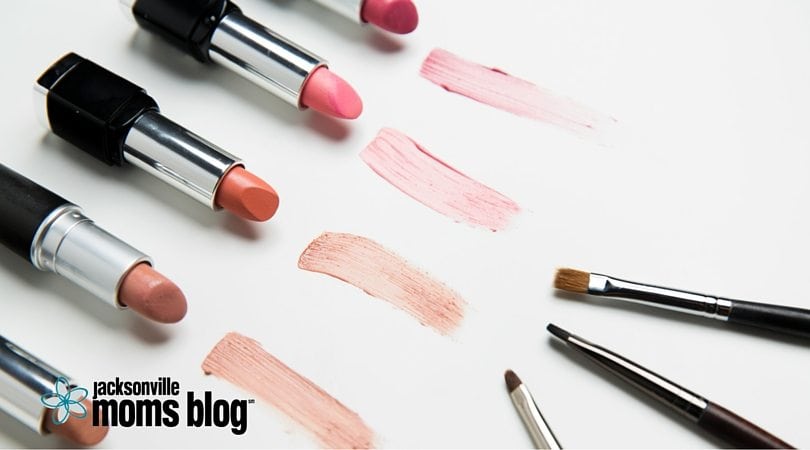 After becoming a mom, makeup was more important than ever. Gone were the days that I could just go out, not a stitch of makeup on, and still look decent. Clear skin, no bags or dark circles… those were the good days. Age and parenting have changed things quite a bit. I don't think there will ever be a time where my eyes aren't adorned with dark circles or big, puffy bags. There's an obvious difference in the elasticity of my skin as I age. These days, makeup is a requirement — not because I am trying to impress anyone, but just because I want to look halfway decent when I leave the house.
But then there's the problem of the time it takes to put on a bunch of makeup. When you have four little ones jumping around you while you're trying to get ready, there's not much time to be figuring out intricate eyeliner or highlighting and contouring. And that's why there is one piece of makeup that I firmly believe every mom should be wearing: red lipstick.
I can already feel the skepticism, especially all you moms who grew up in the 90s and 00s. When I grew up, lip gloss was the thing. (Memories of mocha lip gloss still haunt me.) Then it became all about nude lips in the 00s. Lately, the trend has been natural-looking lips, with the "my lips but better" look reigning supreme. I was not someone who grew up wearing red lips all that often. But now, I swear by it. I always wear red lipstick, and I recommend that all moms do. And there's one simple reason why: it's the lazy mom's way to look nice.
I love putting on makeup, but let's face it, I'm not about to go crazy with eye shadow and liner to go to the grocery store. I've never been able to figure out the whole highlight-and-contour thing. And I really don't want to spend tons of time on makeup each day. Red lipstick solves all of those problems. It's so simple. All I have to do is put on a little mascara, some light foundation or BB cream, and some red lipstick, and I look instantly put together. Remember that old makeup rule, to always compliment either your eyes or your lips, but never both? That rule lets me put on some serious lipstick and very light makeup everywhere else, and instead of looking like I didn't put much effort into my look, I look all chic and fancy.
People constantly compliment my lips, but even more often, they say something that makes me a little sad. They tell me, "You look so great! But I could never pull that off." "I'm too scared to wear red lipstick." "I worry about what people would think." But there are a couple of things I always tell people when they say that. One, I care a lot less about what people think now that I'm an over-30 wife and mom than I did before. I will wear whatever kind of clothes and makeup that I want, and if people have a problem with it, then I really don't care. If red lipstick makes me feel confident (and it does), then people who don't like it can stick their judgment where the sun don't shine. Two, anyone can pull off red lipstick. It's all about finding the right style and shade. So with that in mind, these are my recommendations.
Almay Smart Shade Butter Kiss Lipstick in Red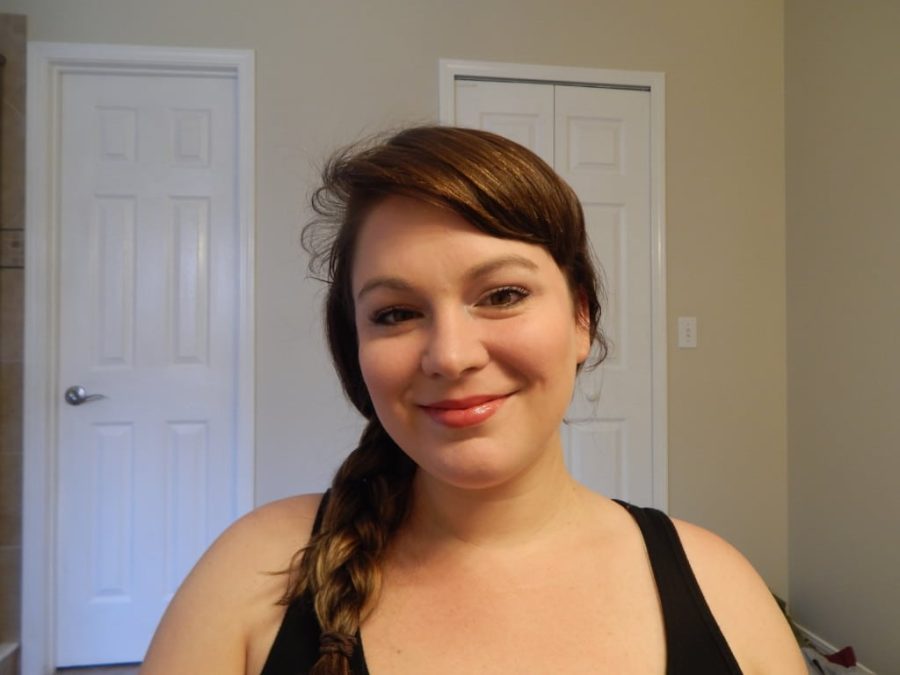 This is what I use for everyday errands when I don't want to be too over-the-top, and a little more natural. This lipstick is much more subtle, but it still gives me that great pop of color. One of the things I love about it is that it doesn't feel like lipstick. It goes on soft and smooth, and it feels more like lip balm than lip color. There are three possible shades of red, depending on your skin tone. I use Red in Light/Medium. I can put it on with nothing but some concealer and some light mascara, and I feel attractive without feeling like I'm trying too hard.
Loreal Colour Riche Lipstick in True Red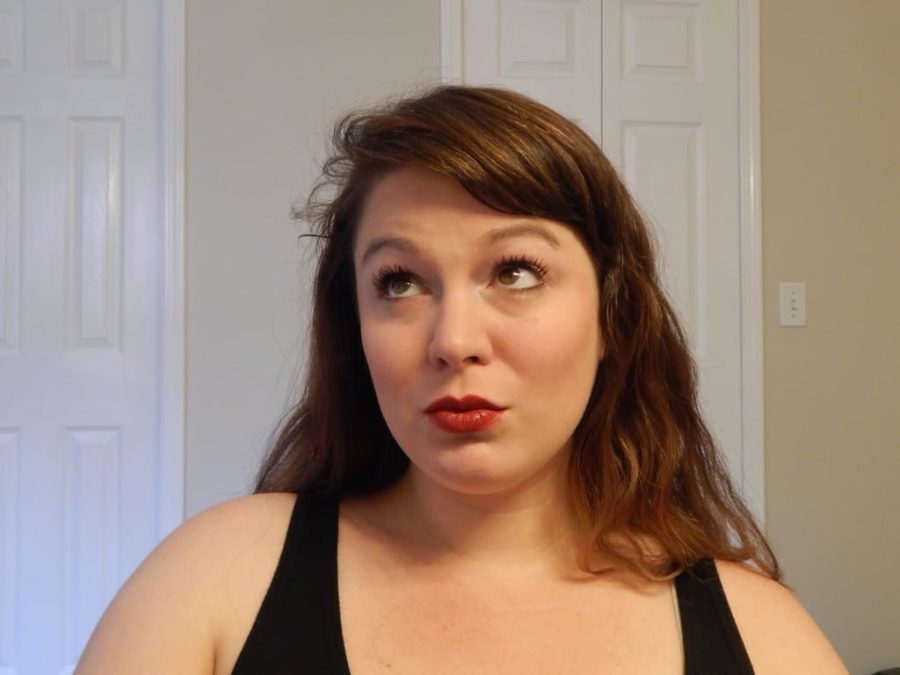 When I want to be a little more bold, for a night out with my husband or if there's anything I need to dress more nicely for than a general errand, this is my go-to. Colour Riche lipstick goes on nicely, although unlike the Almay, it feels like lipstick. It lasts well, which is a big plus. And I love this shade. It's attention-getting without being too over the top. I also love that it gives a little bit of that classic vintage kind of look.
Maybelline Color Sensational Lip Color in Red Revival
This is another shade I use for dressier occasions. Color Sensational is actually the lipstick that my makeup artist used when my husband and I had our wedding ceremony last month. This shade is slightly darker than the Colour Riche, so it has a little more drama to it.
Sephora Cream Lip Stain in Always Red 01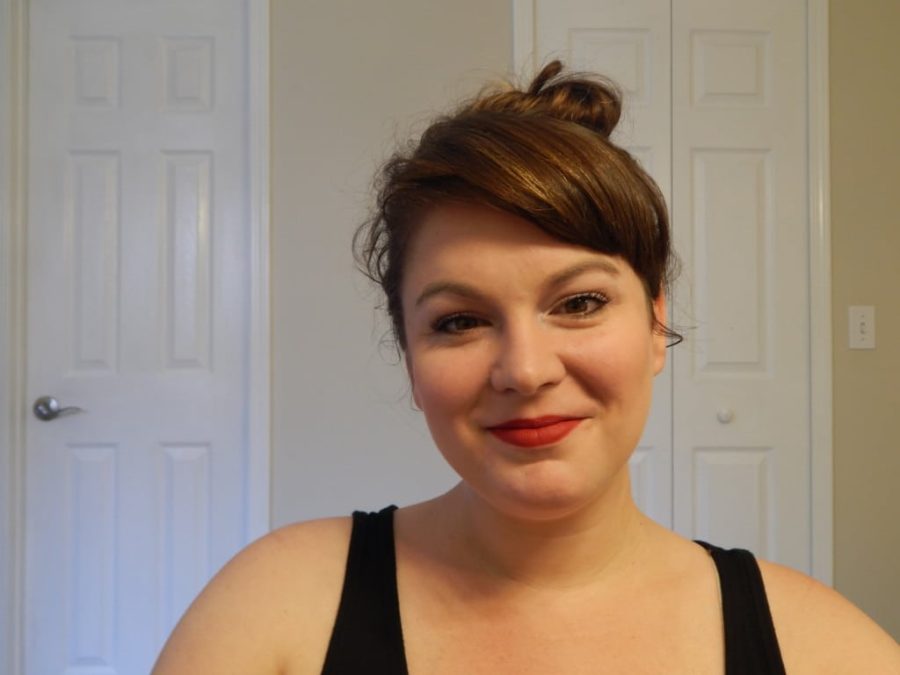 This is the priciest lipstick on my list, and it's also the boldest. This is a matte lip stain that definitely gets attention. It's the most fun! And one of the things I love about it is that it works well on people with all different skin tones — and it looks different on anyone. Because my skin is on the paler side, this color really stands out. It's bright and exciting and makes me feel like a 1950s movie star. And the best part is, this stuff does not budge. It stays put no matter what.
One final note: for most of these, I recommend wearing lip liner beneath it. (The Almay lipstick is the exception.) Lip liner ensures that your color will stay, even when you're eating and drinking and kissing. Before a meal, I just blot my lips on a napkin, and then go ahead. The color remains, thanks to my lip liner, and once I've finished, I can reapply. I use Colour Riche Lip Liner in Always Red. It doesn't bleed outside of my lip line, and it helps my lipstick stay put.
All in all, I have become a red lipstick devotee. It takes next to no time to put it on, and can instantly make me feel beautiful and confident. I hope you'll consider trying it out, too!
What is your must-have makeup essential?