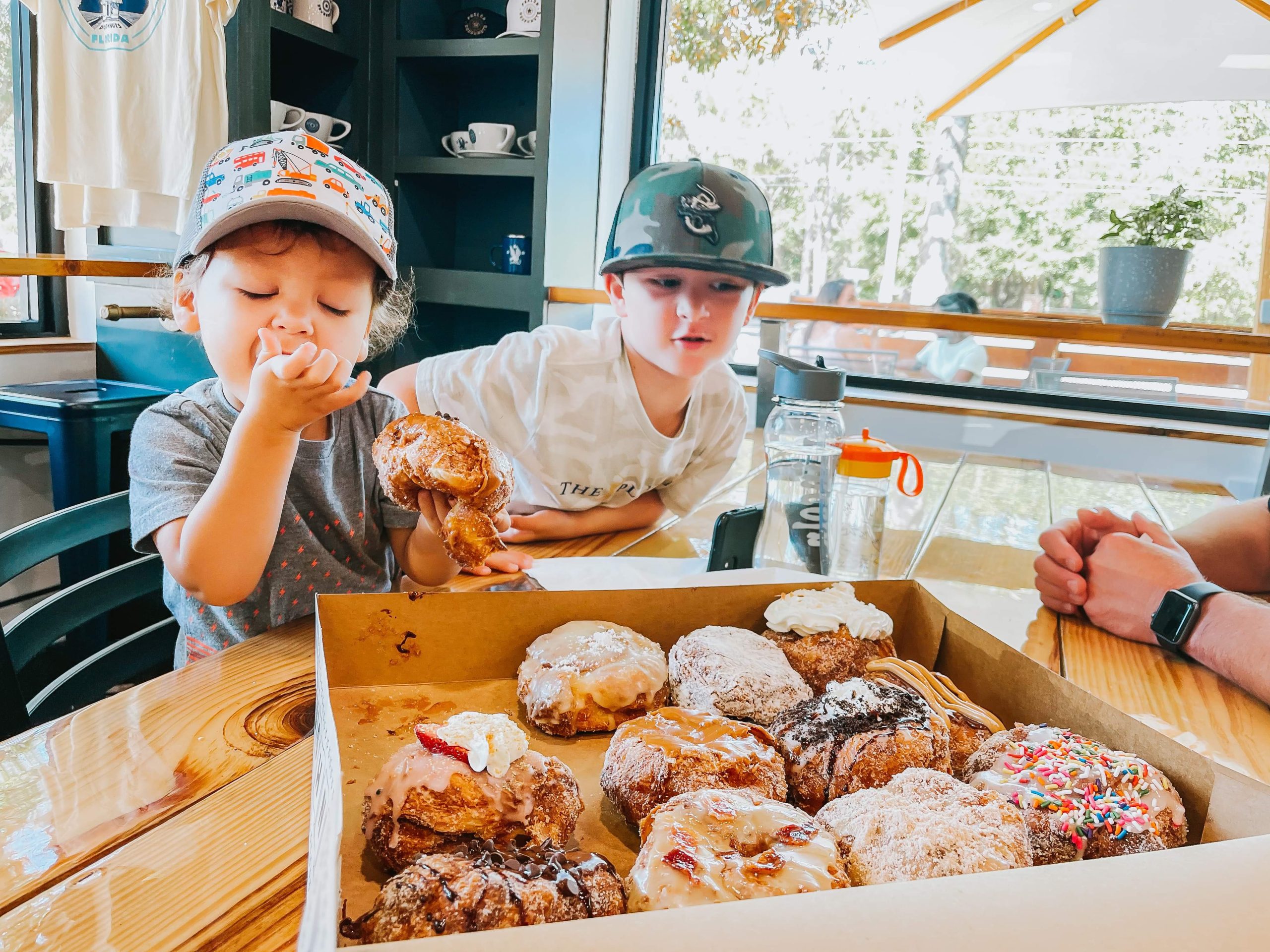 Donuts are delicious. There, we said it. Call them guilty pleasures, call them necessities of life, call them what you want (heck, spell them out how you want *cough* doughnut) — but have you ever met a person who doesn't like a donut? Exactly. Gone are the days when Dunkin' Donuts reigned supreme. Now, we've got local gems and even more beloved national chains where you can grab a sugary confection, each with its own little twist on the donut. A few of our favorites, below:
Parlor Doughnuts (Jacksonville Beach, Saint Johns). Home of the signature "layered doughnut," the famous Parlor Donuts is new to Jacksonville. They also offer delicious pastries, breakfast dishes, specialty coffee, and something for everyone, including vegan, gluten-free, and keto-friendly treats. Oh, and let's not forget the Doggie Doughnut, for our furry friends!
Island Donuts (Atlantic Beach, St. Augustine). Serving up delicious yeast and cake donuts, made-to-order breakfast sandwiches, and piping hot coffee — what more could you ask for? This family-owned business features a huge roster of rotating flavors like Nuts Over Nutella, Cookies 'n Cream, Heath Bar, Butter Finger, Pumpkin Glazed, and more!
Doughfee (Baymeadows). Where donuts (the "dough") meet coffee (the "fee")! Inspired by the owner's son Kingston who has autism and loves play-dough, Doughfee was born and serves up delicious donuts and coffee drinks. Bonus: They have an adorable kids' area where the kiddos can hang out and play!
Mini Bar Donuts (Gate Parkway). These perfectly portioned mini gems are the perfect bite ANY day of the week. We love the quirky variety of flavors, like Fruity Pebbles, Pop Tart, and Samoa. And because of their size, you can try even more flavors. Bonus: Bold Bean Coffee Roasters is served in their spacious spot. The Mini Bar is also known for its charitable contributions to the Jacksonville community. Keep an eye out for their seasonal specials!
Sweet Theory (Riverside). There is a reason people travel from all sides of Jax to this charming little bakery on King Street. Their desserts are unbelievably delicious and almost everything is dairy/nut/gluten-free. Sweet Theory is always switching up its desserts and doughnut flavors, so check back often.
Shipley Do-Nuts (Beach & Kernan). The hand-crafted donuts (with 60+ varieties!) and melt-in-your-mouth kolaches are made fresh daily at this popular donut chain. Call us crazy, but we like their classic glazed. Oh, and their coffee is also a win!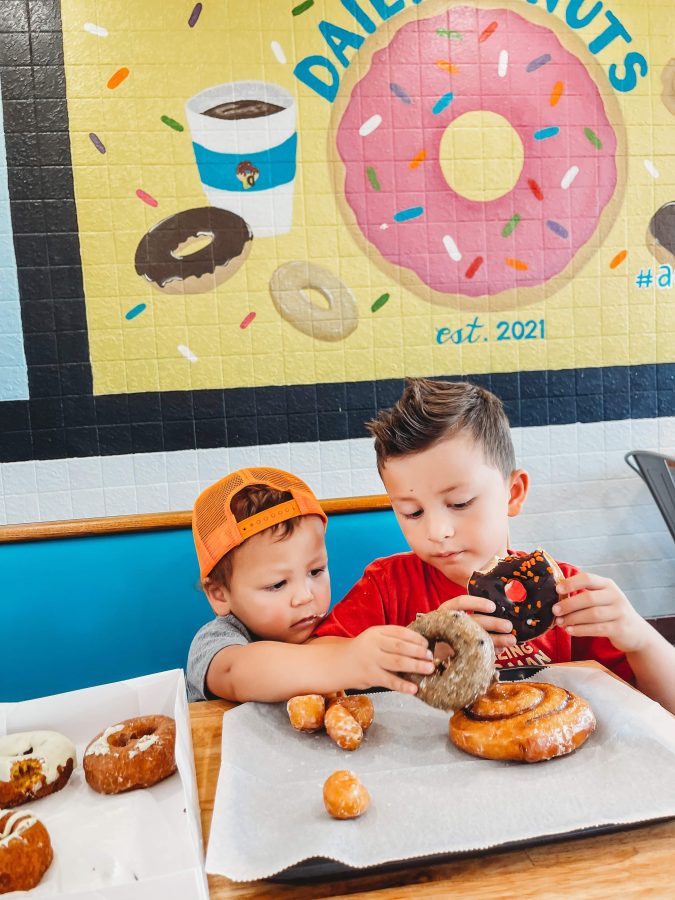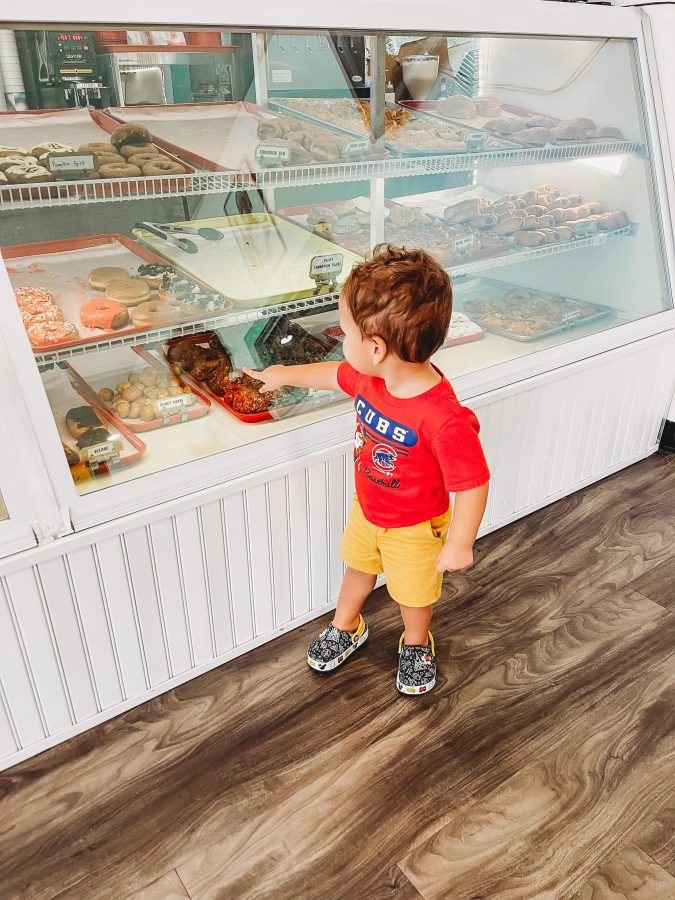 Daily Donuts (Orange Park). This adorable mom-and-pop donuts shop is bright, cheerful, and the kids love that they can see the donuts at eye level. The place is always packed inside, so try to go after breakfast time or check out their drive-thru service.
The Donut Shoppe (Arlington). Open in 1962, this Jacksonville institution is best known for its "uglies," a bear claw that more than makes up for its appearance with its flavor. Arrive early for the best selection!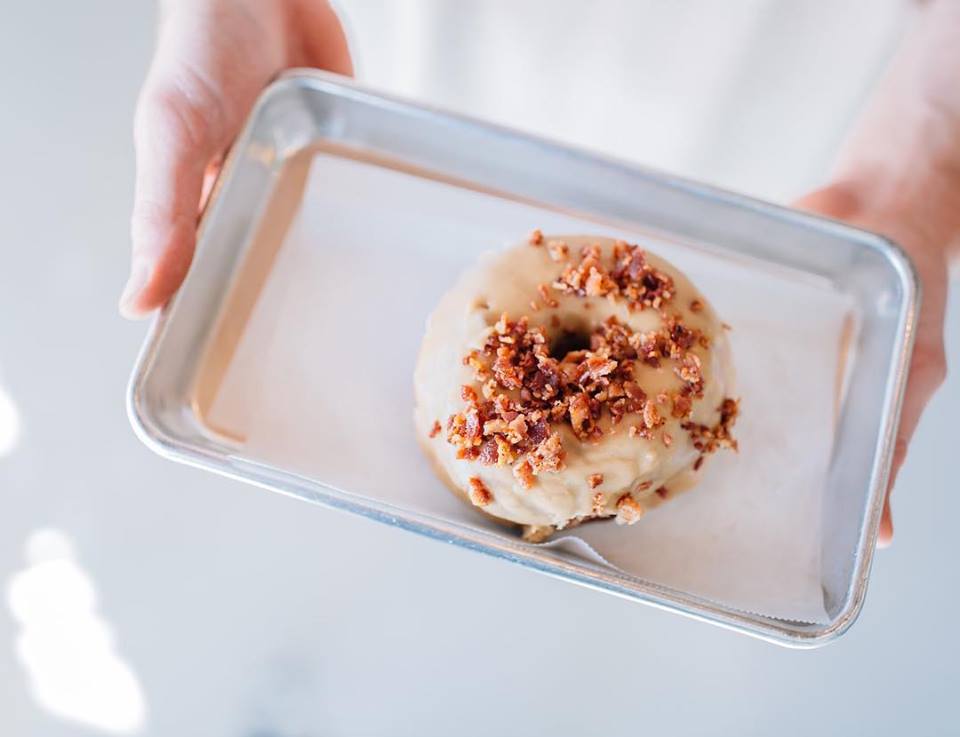 Good Dough (San Marco). Nestled in San Marco, this is a friendly neighborhood spot for artisan doughnuts and quality coffee. They handmake all their donuts from scratch in small batches throughout the day. Though they may run out of certain flavors at times, they often restock. Good Dough changes their menu monthly, so you'll want to visit frequently to check out all the new flavors. Don't miss the Nutella-Filled Bomb if it's available — it may look small, but this tasty treat packs big flavor.
Duck Donuts (Bartram Park). There's a reason why this donut shop boasts over 100 locations — they're delicious! These made-to-order treats are served fresh and warm, and they come in a variety of flavors.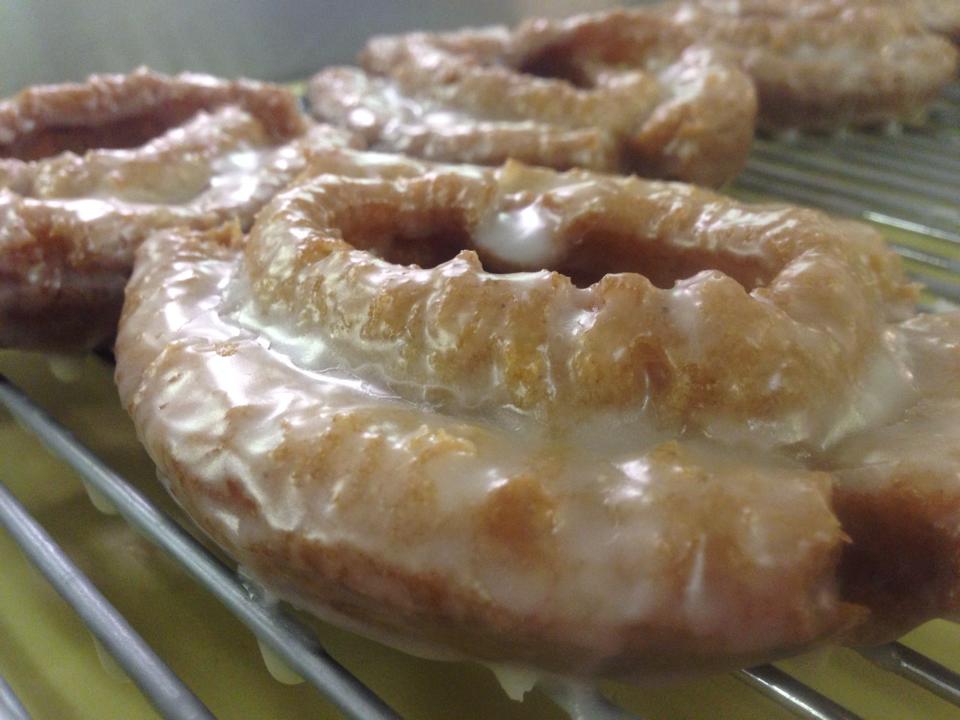 Cinotti's Bakery (Jacksonville Beach). Cinotti's is a family-owned bakery that has been on the scene since 1964 and is the go-to place for birthday cakes and sweet desserts at the beach. Their best-known doughnut is their seasonal pumpkin doughnut, which is only available in the fall. In 2013, they sold over 500 dozen of these warm, sweet, surprisingly wonderful pastries. It's no wonder people line up at midnight in September to get their hands on a dozen! Cinotti's has many other flavors, such as maple bacon, strawberry, and the little's favorite, chocolate sprinkle.
It's hard to beat a hot glazed doughnut from Krispy Kreme Doughnuts (various locations including Westside, Mandarin, Arlington, and Southside). And it's hard to ignore that bright red HOT DOUGHNUTS NOW sign in the window. Very kid-friendly, there are always complimentary balloons, pencils, and hats for the kids. They also offer many different free doughnut days throughout the year, such as Pirate Day, National Doughnut Day, and their birthday celebration in July.
Where is your favorite place to get your doughnut fix in Jax?