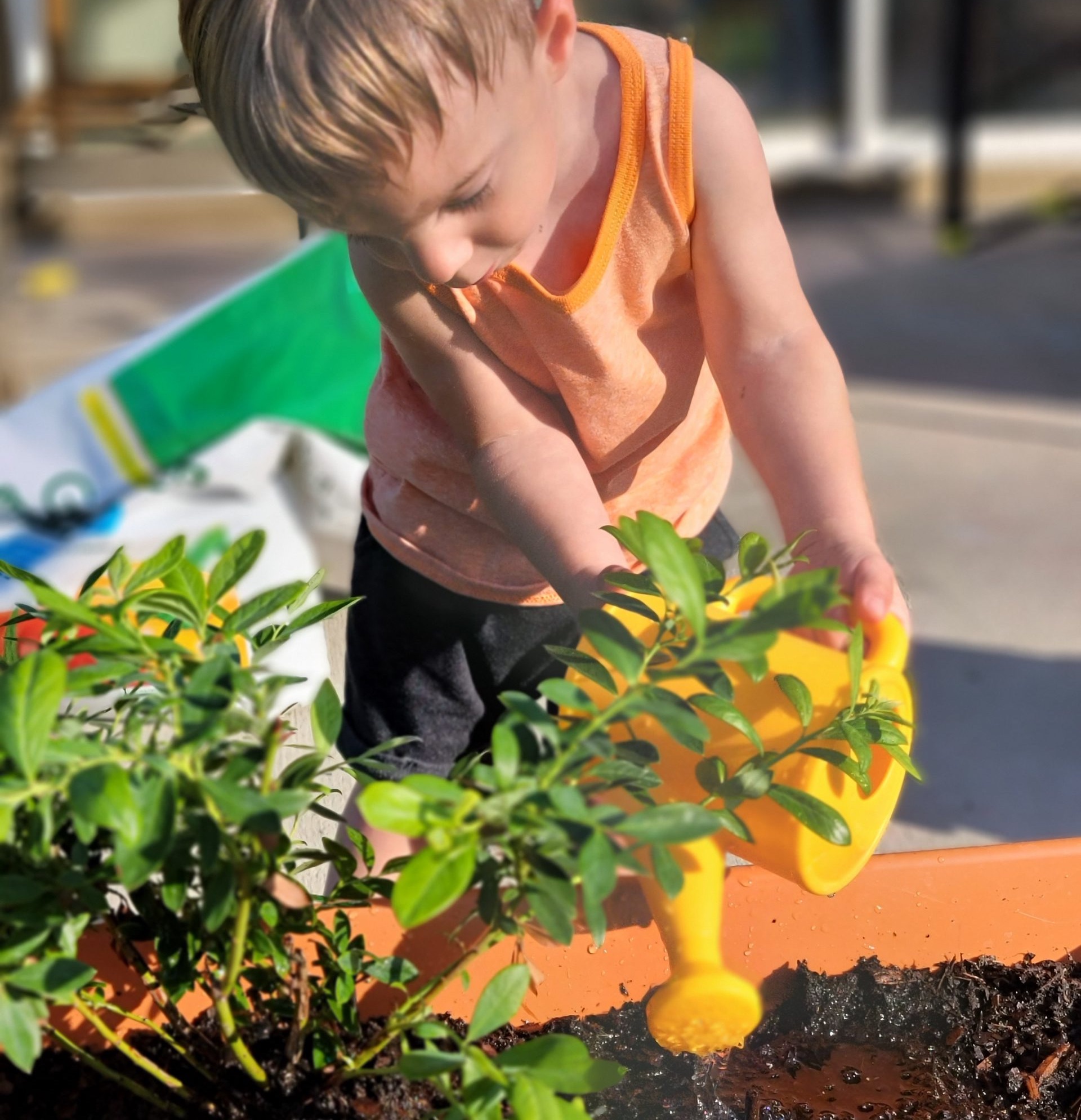 At the start of 2021, I made a pact to myself to make changes to my diet and incorporate more fruits and vegetables. I wasn't one who focused on organic produce or someone who really cared about where food came from. I wanted to change this simply because I realized my behaviors affect my son's, as well. Up until this point, Mark was limited to some frozen chicken nuggets, mac and cheese, and fries for most lunches and dinners. This wasn't because it was all we had or all we bought. I would offer him a variety of foods, homemade meals, and fresh produce options, and he would still find his way back to his comfort foods.
I blamed myself for his pickiness. I am a picky eater and his dad is just as bad as I am… if not worse. With our diets being high fat, high calorie, and low in nutrients, something had to give. I went out and bought a "guaranteed to grow" sunflower, lavender, and watermelon (such a great starter, great cause, and you can buy them here). I felt unstoppable!
Naturally, I decided to go full throttle with the idea that I am in fact a gardener, and I went on my rampage. I found myself buying a zucchini plant, a raspberry bush, then a little filler flower for Mark. I added rainbow carrots and blackberries to my collection. Then came the blueberries, green beans, more zucchini, and a pumpkin, too. My sunflower grew so tall, it was perfect… until the wind took it. It became my very first victim. Then the green beans, the pumpkin, the blackberries, and the rainbow carrots.  I didn't inherit my mother's green thumb. In fact, I am pretty sure I am known around the garden center as the Grim Reaper… but for plants.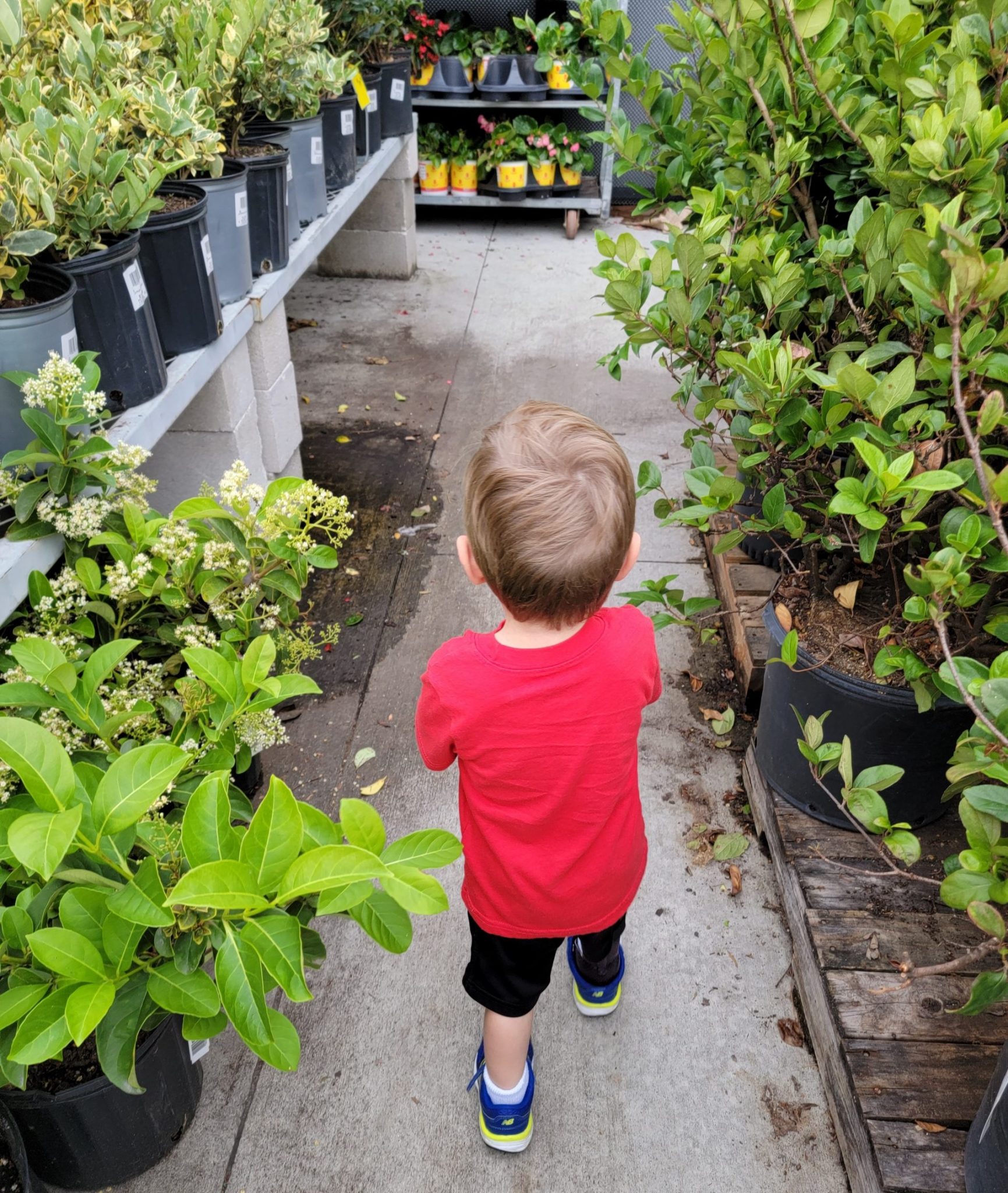 This whole gardening thing is STILL very new to me. I learn something new every day (most recently that banana water is AMAZING for tomatoes). It has brought me more joy than I ever thought possible. I would rotate the plants and give them some water. Mark would play in the yard or in his little house while I would work on my little garden. After all, we were outside, and being outside is very important to both of us. Our mood just seems to change almost immediately after being in the sun, fresh air, and cool breeze for a bit.
Mark watched as I repotted some plants into larger containers. He grabbed his little shovel from his own gardening kit I bought him and started helping me transfer soil from the bag to the container. He had such a big smile on his face the entire time and kept asking to do it again and again. As I purchased more plants, he knew what we needed to do, and he would run outside, grab his shovel and sit down next to me to help.
His little gardening kit came with a watering can, perfect for his little hands. He watched as I used the small watering can to water the garden. Soon I found myself managing the hose while he walked back and forth from the plants to me, just refilling his watering can. We've found time to sit down and talk about each plant, and I've bought the same products we are growing in our garden so that he will see what it will look like when it's done growing (if we do it right anyhow).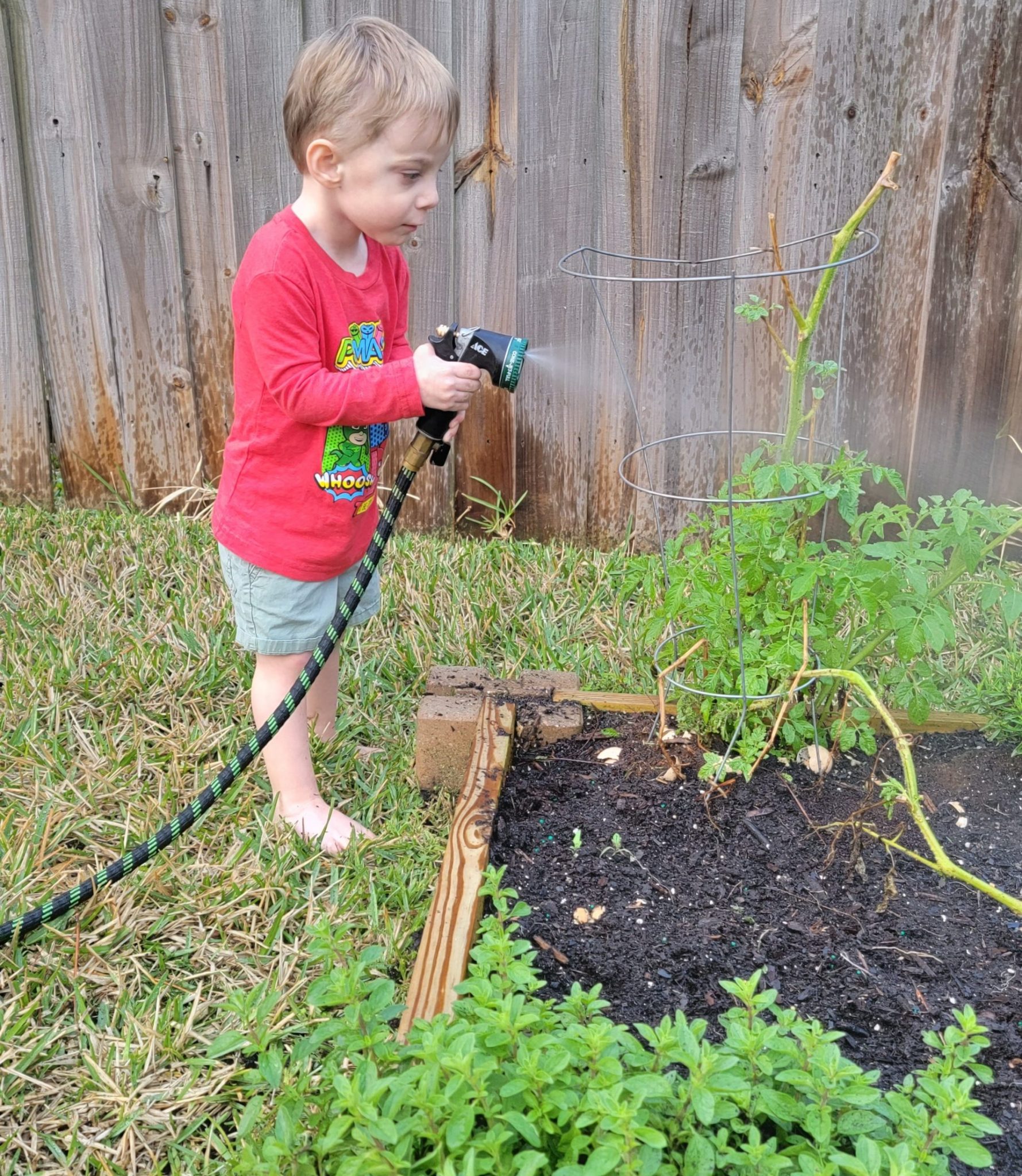 Mark is getting much enjoyment out of gardening, almost as much as I am. I am nothing of a professional gardener. I will never pretend to be, and there is still an 85% chance I will kill all of these plants before they are harvested. All of that aside, this adventure with gardening has given me more than I really thought it would. It gave me a sense of self-empowerment, self-reliance, and self-sustainability. I am learning more and more with each mistake I make and every failure I experience. I feel confident that I know my food is being grown and produced without a ton of pesticides and toxins. I have a sense of self-efficacy from doing all of this. I believe that I can keep doing this. I believe I can make healthier food choices and decisions just by starting my garden.
More importantly, gardening has also allowed Mark and I to bond more. It's given me the opportunity to teach my son how to grow his own food and know where his food comes from. I've found that Mark will be more adventurous and less picky with food if he takes part in making it. We do this with smoothies, lunches, and dinner, too! I am hoping that gardening and growing our own food will keep him wanting to try new tastes and textures. He looks forward to making healthy and nutrient-dense smoothies with me every day. He also runs to the back door every morning and evening to help me water the garden, rotate plants and prepare for the day ahead.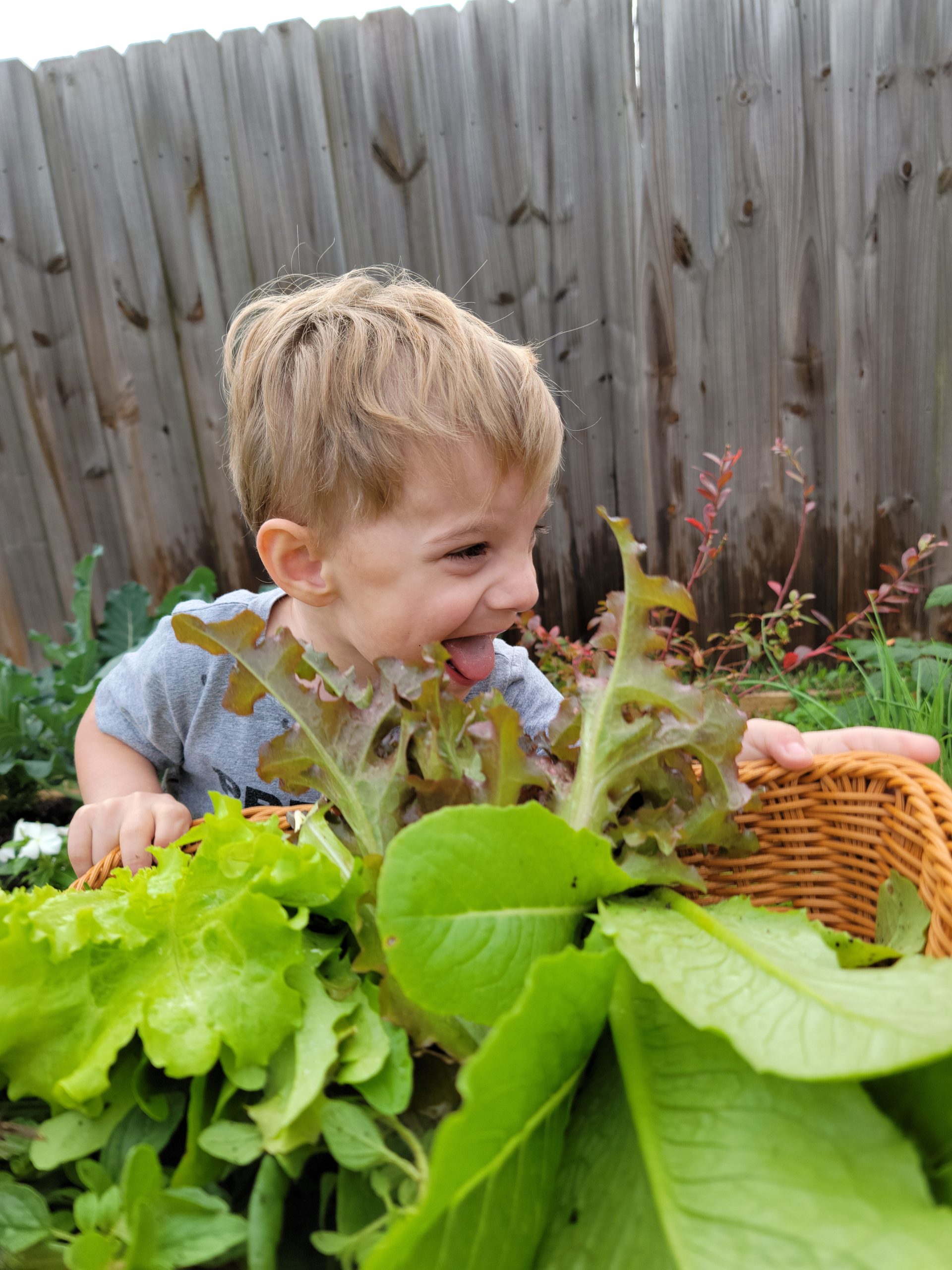 For me, it is more than just eating healthier. I want to instill good eating habits in my son. I want him to feel those same feelings of self-empowerment, self-reliance, and self- sustainability. I want him to have the knowledge to make his own garden someday if he wants to. I want him to make choices that will benefit his health and the health of his own family someday. Most of all, if all of this falls through, and I kill all of the plants, or he chooses not to continue gardening as he gets older, I want him to have the memories of us learning something new together. I want to be a good example for him, and I want him to know that I am doing my best and broadening my own horizons for him.