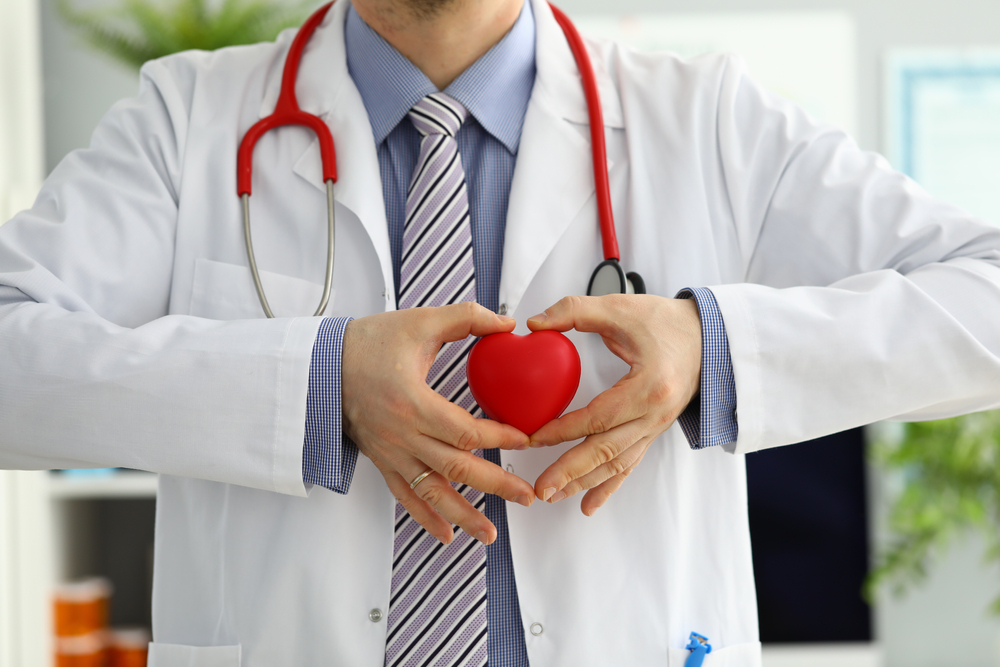 It's estimated that one in 100 babies is born with a congenital heart defect. Some defects are discovered prenatally or shortly after birth. Other defects, like holes in the wall of the heart, may not be detected until a child is older.
Acquired heart disease can also develop as a child gets older.
Up until now, though, screening for cardiac conditions in children and teens has mostly been targeted towards young athletes.
A new policy statement by the American Academy of Pediatrics (AAP) aims to change that by recommending all children and teens be screened for conditions that could lead to sudden cardiac arrest, regardless if they play sports or not.
The policy updates the organization's 2012 guidelines and offers primary care providers and pediatricians a strategy for screening, evaluating and managing risk of sudden cardiac events in all adolescents.
"All children could have a potential risk of sudden cardiac arrest, not just young athletes," said Robert English, MD, a pediatric cardiologist at Wolfson Children's Hospital. "And since a number of conditions can lead to potential heart-related issues, the difficult task of identifying adolescents at risk often begins with pediatricians. The AAP's new policy makes it easier to recognize these potential problems that warrant follow-up with a cardiac specialist during children's annual exams."
By the numbers
Sudden cardiac arrest is a condition in which the heart stops beating abruptly and unexpectedly. When this happens, blood stops flowing to the brain and the rest of the body, causing the person to suddenly collapse.
While rare in kids, it can still happen.
According to the AAP, an estimated 2,000 individuals younger than 25 die each year of sudden cardiac death in the U.S. While autopsy studies show that most patients had structural heart anomalies, the causes for up to 40% of deaths remain unexplained.
Sudden cardiac arrest is also the leading cause of death in student athletes.
"Many types of abnormalities or defects often go undetected in children because the condition really only shows up when their heart is acting at a certain level, such as when they're exercising," said Dr. English. "A proper cardiac screening and consultation with the child's pediatrician about his or her personal history and family history can help them keep an eye out for warning signs before tragedy strikes."
Screening process
The updated policy recommends adolescents be screened at least every two to three years, particularly when they begin middle or junior high school and high school.
The screening includes a detailed physical exam, as well as four questions that ask if a child or teen has:
Fainted or had an unexplained seizure
Experienced exercise-related chest pain or shortness of breath
Family members with a history of cardiac conditions or unexpected sudden death before age 50
The statement policy also lists common conditions for pediatricians to be aware of that could put children at risk such as:
Cardiomyopathies
Congenital heart disease
Marfan syndrome
Wolff-Parkinson-White Syndrome
If there is cause for concern, the first test administered should be an electrocardiogram or EKG.
"While no set of screening questions will catch all heart disease, they can make it easier for physicians to notice patterns that might signal something is wrong," said Dr. English. "If we can catch the problem and confirm a diagnosis early on, then we can provide treatments that drastically reduce a child's risk of sudden cardiac arrest or death."
Prevention methods
Realizing that primary prevention methods are less than perfect, the policy emphasizes the need for cardiac emergency response plans and cardiopulmonary resuscitation (CPR) and automated external defibrillator (AED) training in communities.
An AED is a portable electronic device that delivers an electrical shock, or defibrillation, to help re-establish the heart's normal rhythm. Studies have shown that trained sixth-graders were able to correctly operate the easy-to-use device almost as quickly as emergency medical personnel.
"Educating people on how to appropriately respond and treat sudden cardiac arrest is critical to saving lives," said Dr. English. "The condition often results in death if CPR or an AED is not used immediately while waiting for first responders."
Dr. English added, "Too many families have suffered the loss of a child because the first symptom noticed of a heart condition is cardiac arrest. Following the AAP's new guidelines can help prevent these tragedies by providing early detection and treatment."
The pediatric cardiology, cardiac intensive care and heart surgery teams with the Wolfson Children's C. Herman and Mary Virginia Terry Heart Institute treat a full range of pediatric cardiac conditions, from heart rhythm disorders to defects present at birth. To learn more, call 904.202.8550.