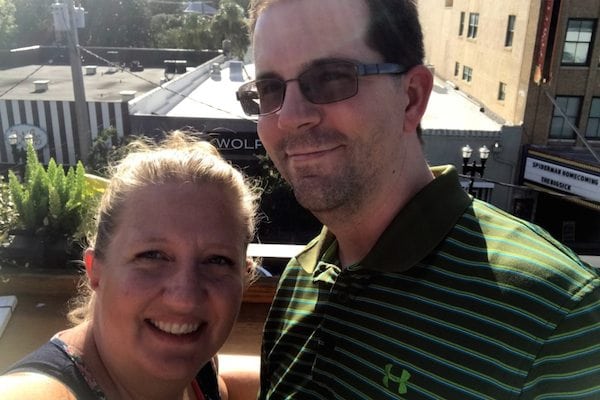 There was a point during my 40th year when I decided to take charge of my health. I couldn't control my age, but I was going to make sure that whatever 40 and beyond threw at me, I'd be in my best shape to fight it. You could find me five days a week at Orange Theory Fitness, and I was successfully balancing my love for cheeseburgers and donuts with salads and fruit. On a sunny Friday in July, minus a very manageable pain under my ribs that I chalked up to a pulled muscle, I was continuing to feel better than I'd felt in years. But before that day ended, I found myself in the ER convinced I was dying.
My husband and I met for drinks, dinner and a movie (The Big Sick, ironically), and I enjoyed a giant cheeseburger because moderation. Before the movie was over, the pain from earlier got worse, and I was only able to take shallow, painful breaths. Alarms were going off in my head, and my intuition told me something serious was wrong, but the doubt also creeped in. Do you really want to show up at the emergency room only to find out you've pulled a muscle? It's probably just indigestion. It can't be your lungs, your heart, or any vital organs because you're only 40, and you're doing all the right things, remember?
Eventually, the pain and decreased breaths drowned out any doubt, and we drove to the emergency room. Despite the pain, I expected to find out it was nothing, and this was all a waste of time and money until I heard these words: "You have a spot on your lungs. We need to run more tests."
I was instantly flooded with worst-case scenarios and never ending what-ifs. I looked at my husband and asked, "What if it's cancer?" His steady response because he excels at steady was, "We'll handle it." The doctor finally came back in with the results. I had a Pulmonary Embolism (multiple blood clots on my lungs), and I was being hooked up to blood thinners and admitted to the hospital. I was flooded with relief that the spot wasn't cancer and equally terrified that there was something in my body that could've killed me.
I spent four long days in the hospital with some recovery ups and downs, but that time in the hospital was the easy part. I was knocked to my core, and in the days following my release, I moved seamlessly from thankful because the outcome could've been so much worse to terrified as to when the next shoe was going to drop. I took my two tiny pills a day and was forced to trust with no tangible evidence that they were working. I looked at my kids and continued with those same what-if thoughts from the hospital. What if I'd died? What if this is just a symptom of something worse? Now that I'm not hooked up to monitors, what if I don't recognize that something is still wrong? Isn't that the burden and beauty of motherhood? Everything is always less about the impact to our own lives and more about the impact to their lives. Even those closest to me likely didn't notice my struggle, because I worked hard to press it down because fear is no place to live.
One Month Later…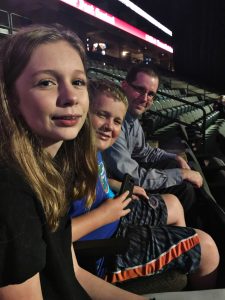 Mostly, life has taken over and replaced the obsessing, and I've relied on my faith in God and His plan. Multiple people have told me that sometimes these things happen to remind us to slow down. It's a nice sentiment, but that's not my lesson. I needed to be knocked off my normally steady feet and re-focus on the things that are important. I had put a lot of focus on getting physically healthy which is important, but there's so much more. My rock-solid husband who slept on a chair in the hospital for four days deserves my focus. My teenage children receive a "yes" every time they ask me to spend time with them because anything else I'm doing is likely not as important. The friends and family who dropped everything to watch my kids, show up at the hospital, and simply check on me with a text or a call are priceless, and I'd started to take for granted that they would always be there.
What had become a life lived less about purpose and more about day-to-day tasks has shifted back in the right direction. Certain things I'd put off because there'd be time later have become priorities, and the things that don't matter? I'm working on letting them go. I stepped back into Orange Theory recently, and even in that, I'm (begrudgingly) accepting my current limitations which is humbling, and to be humbled is something I now know I needed. Finally, because I truly believe if I'd ordered a salad instead of a giant cheeseburger that Friday night, things wouldn't have escalated so quickly. I probably would've ignored my symptoms causing who-knows-what kind of outcome, so my last lesson? Save a life and always order the damn cheeseburger.