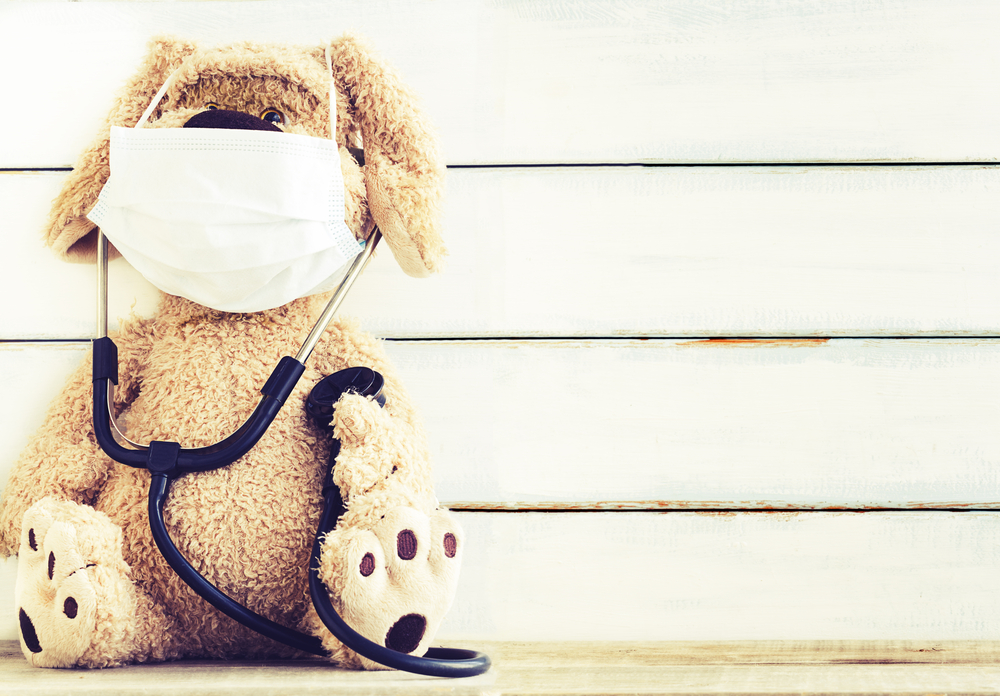 Our youngest son, almost 18 months old, recently had surgery on his thumb. He was born with an extra digit — a third thumb to be exact, so 11 fingers total. We decided for various reasons that it would be better to remove the extra thumb while he was young and before he really started to favor one hand over the other. We worried he would be bullied for being "different" when kids were old enough to notice. Was it medically necessary? No. But my husband and I both agreed it was the right thing to do for our family. We are very fortunate that our older son never required any medical interventions — not even ear tubes.
We had waited nearly 18 months for the day we knew would eventually come. We put it off until after summer because anyone who has ever had a cast knows that having one in the dead of summer sucks! We were told he would have a full arm cast for four weeks, and we would have to keep it from getting wet — which is nearly impossible with a pool in our backyard and the beach a few miles away. And baths were out of the question.
Rewind to two weeks ago, surgery day. We were the second "case" of the day and arrived at 7:15 a.m. hoping everything was still on schedule. Not being able to explain to a toddler why they can't eat or drink even though you can hear their stomach rumbling was not something we were looking forward to. We were pleasantly surprised all the activity in the pre-op area was enough to distract him. Wolfson Children's Hospital obviously knows a thing or two about caring for children. Nurses brought clean toys, puzzles, and books to our room while we waited to see the surgeon and meet the anesthesiologist. The nurses encouraged us to get up and walk around if that's what kept our son busy, and we did just that. Lap upon lap around the pre-op area walking past kid-friendly murals and paintings every few steps. Next thing you know, it was time to take my baby boy back to surgery.
I have anxiety as it is, and so I knew I would need some medication to get me through the surgery — something to take the edge off so I didn't cry and panic for four hours straight. I thought I held it together well until the moment I had to hand my son over to a stranger. He took our son into his hands and started walking down a hall that seemed to narrow with every step we took. He stopped and told us this is where we had to part ways and that everything would be fine. That's when the waterworks started. I was so afraid that something would go wrong. And I spent the next 2.5 hours driving myself mad.
It was hard to sit down and stare at the screen with surgery status updates. It would be a while before "in surgery" changed to "in recovery" and it couldn't come soon enough. My husband and I walked down to the cafeteria and tried to eat a little something. I ended up going to sit on a bench outside by myself and watched the world go by. I saw many patients come and go. I saw flower deliveries being made. I saw ambulances rush by. I saw people crying tears of joy and tears of sadness. So many emotions ran through my body.
My husband stayed in the main area in case anyone came out with an update. At 10:22 a.m., one of the nurses on the surgical team came out to tell us that everything was going great and the surgery was more than halfway over. It was going faster than we had anticipated which meant some of the things the doctor was concerned about when she got a better look inside the thumbs (arteries and blood vessels having to be relocated from thumb to thumb) wasn't necessary after all. I felt the anxiety lift a little but was still numb. I stayed outside a little longer and did mindless things like cleared out old voicemails, text messages, photos, emails, etc. It helped pass the time without having to really think about it. I walked back upstairs to reunite with my husband around 11 a.m. At 11:16 a.m., the surgeon came out. I couldn't believe my eyes — why is she already out of the operating room? Was something wrong? My stomach dropped. She smiled and said the surgery was over, it went great and the cast was being put on. Once he moved into recovery and was awake, we could go be with him. I couldn't believe it. It was over. In a few minutes, I could finally breathe a little sigh of relief.
The next 30 minutes was one of the sweetest moments we've ever had with our baby boy. He was still a little foggy when we came in but recognized us right away. He had a giant cast on his sweet little arm, looked so sleepy, was still hooked up to a beeping monitor and was holding his "bun buns" in his left hand. I melted.
We knew the next few days would be rough once the meds wore off and he realized the cast was his new best friend. Once again, he surprised us. He fussed a little the first night but ate well and slept through the night. He's still a little wobbly on his feet as we think the cast is causing him to be a little off balance and fall from time to time, but he's been a champ — much stronger than his mom, that's for sure.
The doctor says his newly constructed thumb won't look perfect, and that's perfectly ok. In a few years, he'll be old enough to understand everything and we have 18 months' worth of videos and photos to show him if he ever wonders what it was like to have two thumbs on one hand. I can't wait to see how he reacts when the cast is off, and he realizes it's easier to grasp and pick things up. When he can hold a pencil properly. When he can shake someone's hand and not be self-conscious. That's when I will finish that sigh of relief. That's when this will truly be over.