Lunch is definitely one of my favorite meals of the day! By the time 11:00 am rolls around, I am ready for something yummy, but I am always disappointed when I open my refrigerator door. I spend a lot of time on the road during the day, which equates to quite a few lunches out during the week. Chick-Fil-A is a staple for me! I do choose healthier options, usually a grilled chicken sandwich and Greek yogurt parfait, but I spend close to $10 on every trip! What if you could prep your lunches on Sunday and not have to worry about it all week?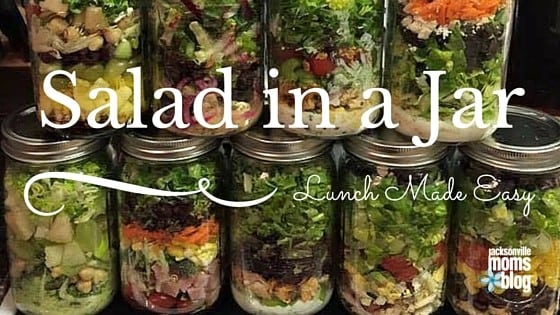 A few weeks ago my friend asked me if I was interested in having a Pampered Chef Salad Jar party. Of course my answer was yes! A party based around food? Count me in! Here is a recap of what I learned and how you can make your very own Salad in a Jar!
For starters, pick up several mason jars. I recommend the 32-ounce size, so you have plenty of room for your ingredients and shaking up your salad! If you plan to make these for your spouse, I suggest ordering a dozen, so you have plenty to last you throughout the week. The salads stay fresh for up to 5 days in the refrigerator
Make recipe cards with your favorite salads and compile your grocery list or add it to your Shipt order!
Wash and cut your veggies and lettuces and begin to fill your jars. I love the Pampered Chef Salad Choppers to make chopping lettuce a breeze! Set up an assembly line to pack your jars and have your children help with filling them. It is so easy!
Fill your jars in the following order so your ingredients don't get soggy.

Dressing
Carrots, Cucumbers, Beans, Chick Peas, Peppers
Broccoli, Mushrooms, Tomatoes, Avocado
Nuts and Cheese
Quinoa and Meats
Lettuce

Top your jar with a lid and place a label to identify and you are good to go!
When you are ready to eat, just shake up your salad and pour into a bowl or eat directly from the jar. Your salad will be perfectly tossed with just the right amount of dressing!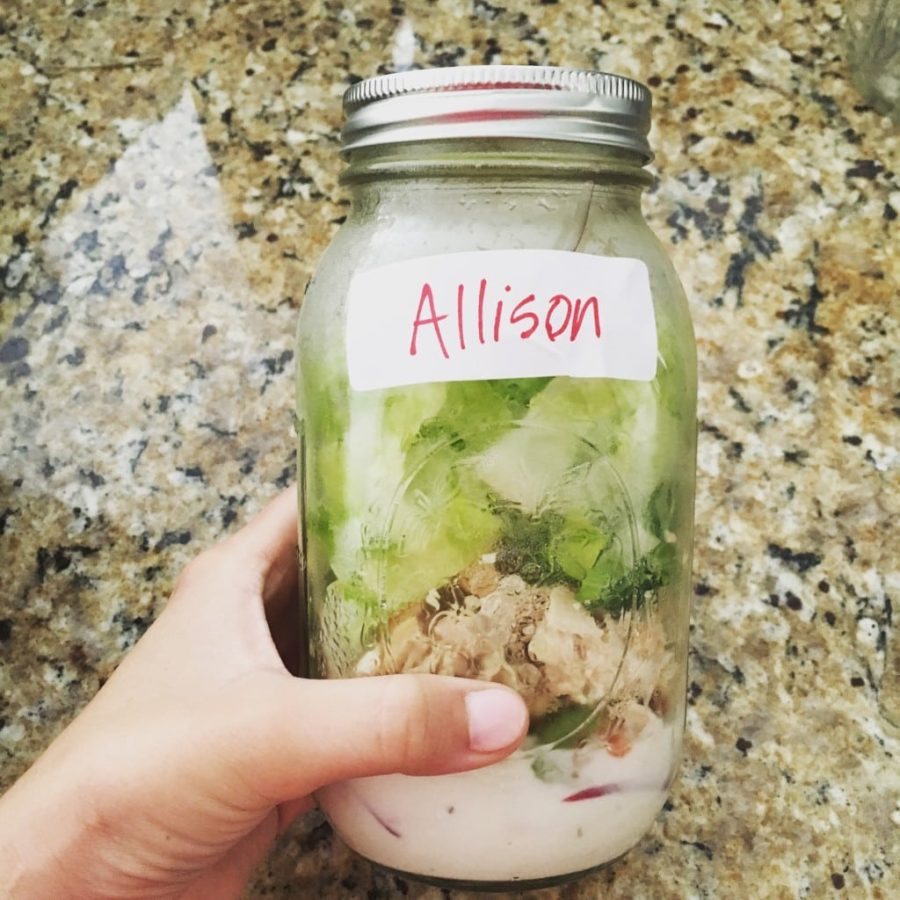 Here are some of my favorite go-to recipes for your Salad in a Jar! The amounts depend on your serving size and how many jars you are making!
Strawberry and Goat Cheese Salad

Spinach
Strawberries
Goat Cheese
Avocado
Toasted Almonds
Briana's Blush Vinaigrette
Buffalo Chicken Salad
Romaine
Celery
Carrots
Cherry Tomatoes
Shredded Chicken
Frank's Red Hot Buffalo Sauce
Greek Yogurt Ranch Dressing
 Cobb Salad
Romaine
Hard Boiled Egg
Cherry Tomatoes
Red Onion
Avocado
Chopped Chicken
Blue Cheese Dressing
Quinoa and Kale Salad
Kale
Cooked Quinoa
Roasted Butternut Squash
Dried Cranberries
Champagne Vinaigrette
The greatest part is the variety you can choose for your salad! What is your favorite salad recipe?