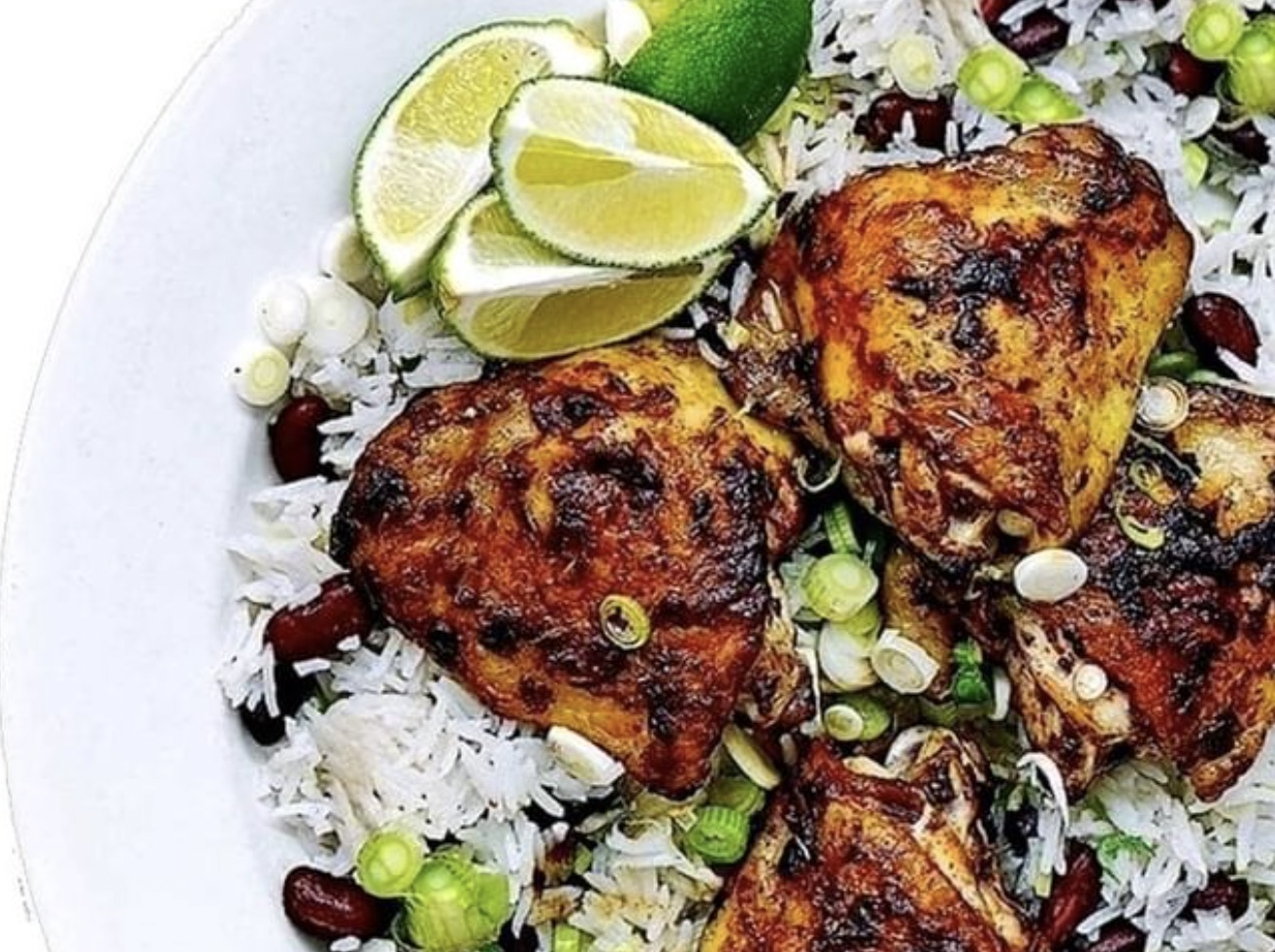 I always had a vision of making delicious homemade meals for my family, with children gathering around the table (maybe there were candles and cloth napkins in this dream). These imaginary meals were balanced and healthy, but also gourmet, right from the pages of Food & Wine or Bon Appetit magazine. My children ate with joy and loved expanding their palates and trying new things.
HA.
Enter a now-5-year-old who once wept over rotini noodles in mac and cheese (too wiggly), cooking anything with an angry 2-year-old, and both me and my husband working full-time. The nights I did manage to cook something that was easy and even remotely made the kids happy, I wasn't happy with it. I guess I'm picky, too — call me crazy, but I like a little salad and veggies… not chicken nuggets. Most of our meals are now loose assemblies from Trader Joe's. The only thing worse than getting dinner on the table in the chaos was having the kids not eat it.
After a particularly grueling first week of school that included a 24-hour business trip, I found myself looking for menu inspiration on Instagram. Instead, I kept seeing everyone's Freshly Forked meals and 5 Spice Chef-filled fridges. Consider me influenced.
I stopped by the Freshly Forked storefront on Penman and picked up a week's worth of meals. (Side note: I used the code JACKSONVILLEMOM for 20% off my first order, and you can, too! But otherwise I've been paying for the meals out of my own pocket for over a month now.) I picked a salad, veggie lasagna, short ribs, enchiladas, and even a kids' meal for honestly less than I would have spent trying to make those same meals at home.
I cannot express how nice it has been to come home from work and school and not have to worry about what to make for dinner, or have hungry kids crying while I chopped, or clean up of all the dishes. We ate as a family, and the kids tried some new things. And the food was so delicious and healthy! I feel like I have hours of my week back, probably because I do! I immediately placed my order for the next week (for delivery this time).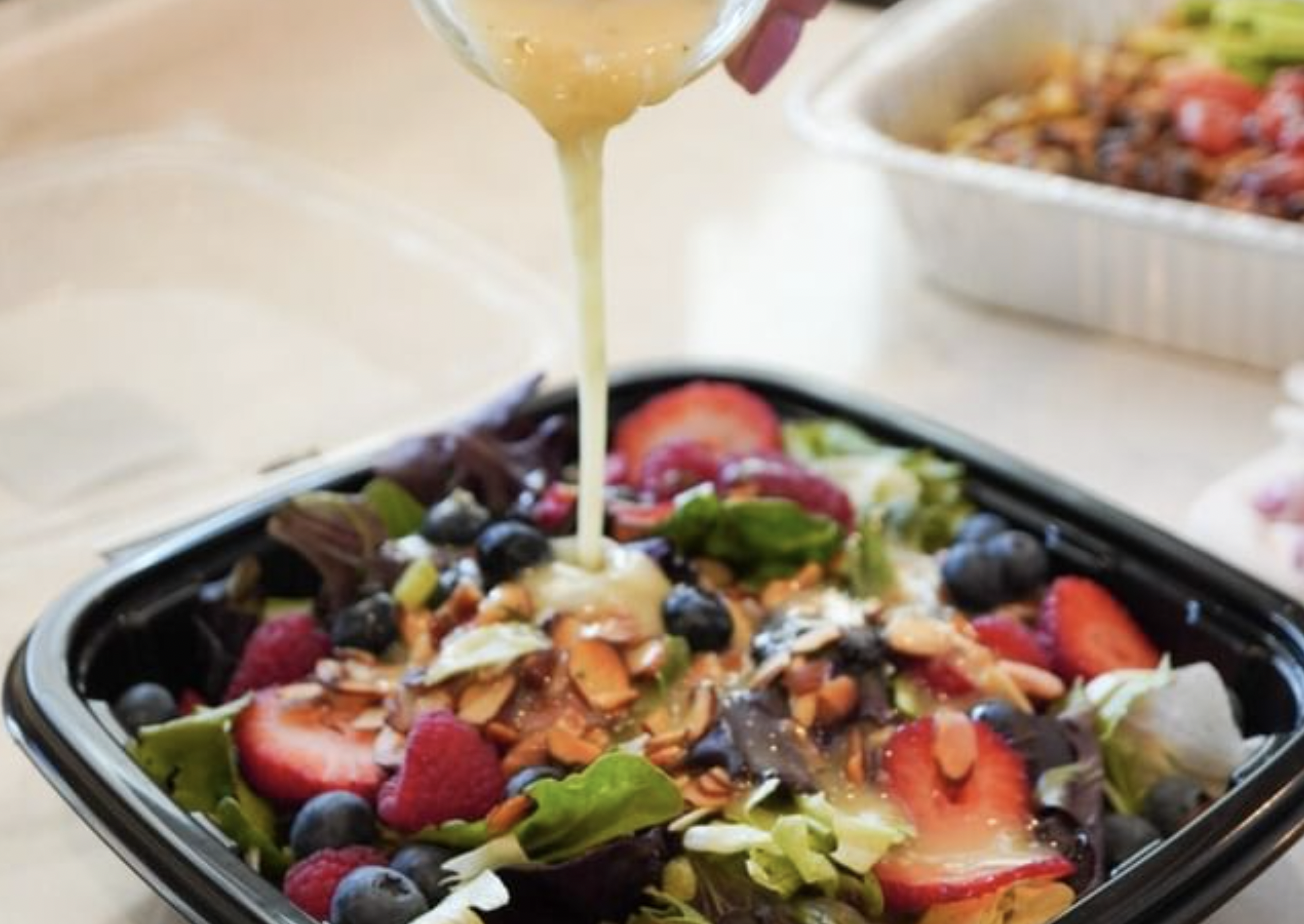 If you aren't local to Penman, there are still so many other great meal prep and meal service options that are in Jacksonville! Here are a few of our favorites:
The Freshly Forked
Those Freshly Forked meals you've been spying on Instagram really are as good as they look! Pop one of their fully cooked meals in the microwave for a few minutes, and voila — dinner is served. Order from their paleo or traditional menus for a healthy, hassle-free meal. Available for delivery and pickup (Jacksonville Beach). Use code JACKSONVILLEMOM for 20% off your first order! thefreshlyforked.com
5 Spice Chef
Jacksonville Mom writer Maya Sutherland offers chef-inspired meals made right in your home with 5 Spice Chef! She also provides menus, meal plans, and a shopping list if you don't mind cooking but don't have time or a desire to meal plan. 5spicechef.com
Kathy's Table
Kathy's Table offers gluten-free, dairy-free meals made of sustainably sourced whole foods. Available for delivery and pickup (choose from 13 pickup locations throughout Jacksonville). kathystable.com
Soulfull Eats
Local to Jacksonville, Soulfull Eats features family-style meals made of quality ingredients with maximum flavor. All items are gluten, dairy, soy, and GMO free. Order the "swolefull" size if there are additional bellies to feed! Available for delivery and pickup (Riverside). soulfulleatsjax.com
Gregory Paul's
The chef-inspired menu at Gregory Paul's rotates weekly. Available for delivery and pickup (Jacksonville Beach). gregorypauls.com
Island Fresh Meals
Select from a variety of Caribbean signature dishes, specialty meal options, and more at Island Fresh Meals. Available for delivery and pickup (Kernan Blvd.). islandfreshmeals.com
Fit Meals
The veteran-owned Fit Meals offers several meal plans and options, including paleo, keto, and weight loss. Available for delivery and pickup (Atlantic Blvd.). fitmealsprep.com
Clean Eatz
Clean Eatz has sandwiches, wraps, burgers, salads, and more healthy grab 'n' go options, in addition to a dine-in cafe. Available for pickup (Deer Lake Drive). cleaneatz.com
Lean Impact Nutrition
Family-owned and based in Orange Park, Lean Impact Nutrition is healthy eating made simple. Available for delivery and pickup (choose from 8 pickup locations). leanimpactnutrition.com
Superfit Foods
Superfit Foods is a fully customizable meal prep service and also offers vegan and vegetarian options. Available for pickup (several pickup locations throughout Jacksonville). superfitfoods.co
What do you love most about meal prep services?