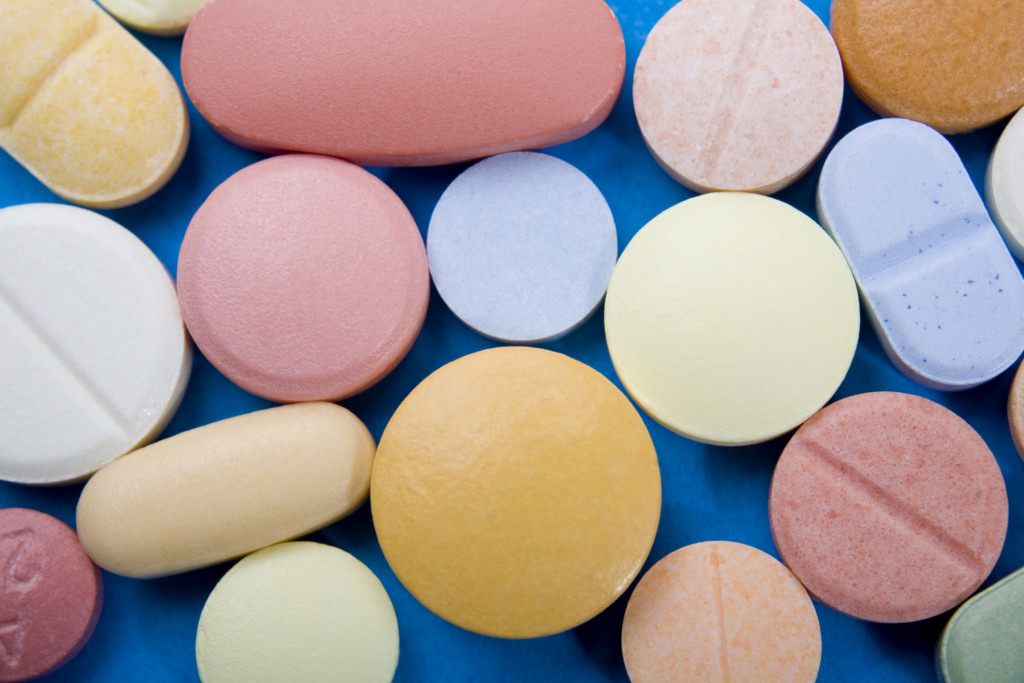 Medications are the leading cause of poisoning in children. Follow this prescription to keep your kids safe.
Open mouth, insert object.
As every parent knows, small children are really good at putting things in their mouths. That instinct can be a good one; it's part of the growing process that helps kids develop a sense of taste and discover new textures.
But too often, what children want to put in their mouths may be harmful. An object may be small enough to make them choke or toxic if they swallow it. When it comes to medicines, keeping them out of reach is a must, not just at home, but wherever little ones visit, including Grandma and Grandpa's house or the home of their caregivers.
"Medications are the leading cause for poisoning in children," said Cynthia Dennis, RN, coordinator of Safe Kids Northeast Florida, led by THE PLAYERS Center for Child Health at Wolfson Children's Hospital. "About 60,000 kids are seen in emergency rooms annually for medicine poisoning, which is one every nine minutes. Of those visits, 86 percent were caused by a child getting into medicines during a moment alone."
Keeping medicine out of sight is the No. 1 thing you can do to keep your kids safe, Dennis said. Consider where you store most of your medications: Are they in the bathroom cabinet or drawer? How about your nightstand? What about that bottle of pills in your purse or in a visitor's handbag?
And don't forget all of those items we don't consider to be medicines but can be equally harmful to children, she added. "Vitamins, diaper rash creams, eye drops and hand sanitizer can also be dangerous to children if ingested."
Medication or Candy?
Medicine doesn't have to be sugarcoated or colorful to be attractive to a small child, but colors and textures can make medications even more appealing. To a 5-year-old, pills look like Skittles® or Red Hots®, and the Windex® sitting on your kitchen table looks a lot like the blue Gatorade® Dad drinks after playing tennis.
Lots of medicines, cleaning products, and other household items look like food or candy. "Be mindful of that as you look around your home," said Dennis. "Look at things through the eyes of a child during your childproofing assessment."
And never refer to medicine as candy so your little one will take it. That's a tactic that can easily backfire. Instead, teach your child that medicines should only be given by an adult so they are taken safely and correctly.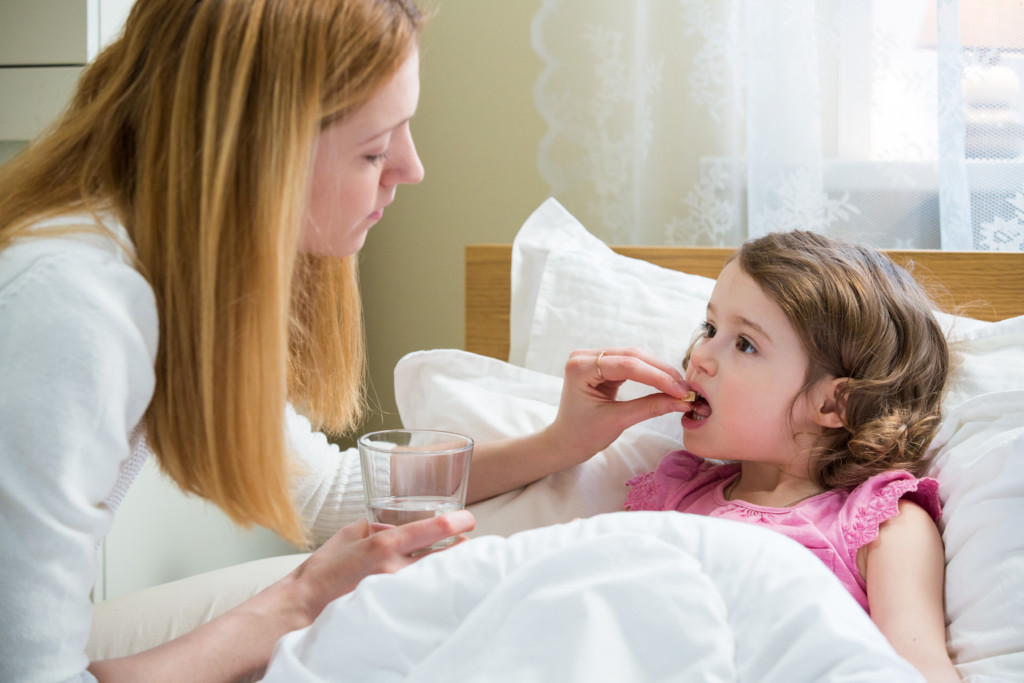 Follow these other safety tips from Dennis and Safe Kids Northeast Florida:
Always use the proper dosing device that comes with the medicine. A spoonful of medicine might not actually be the accurate amount, depending on the size of the spoon. Don't guesstimate.
Follow the label directions and do not give your child more than the prescribed dose. Make sure you write clear instructions for a caregiver who will be giving your child medication in your absence.
Close caps tightly on all medications after use. Some childproof caps are so effective, adults struggle to open them but that's a good thing if your child tries, too.
Keep medication in its original packaging so it's easily identifiable. Putting pills in a bag, for instance, makes them look more like candy and easier to access.
Get rid of medicines that are expired or no longer used. A less cluttered medicine cabinet is a safer one.
Finally, always be prepared by keeping the American Association of Poison Control Centers phone number close by. Poison Control Center specialists are trained to dispense confidential advice that's free, and available 24/7. The toll-free number is 1.800.222.1222.
"Children are curious, and that's one of the things that makes them so endearing," said Dennis. "But exploration can quickly turn dangerous if the proper steps aren't taken to ensure that all medications are put up, away and out of sight."

Ask a Pharmacist at Safe Kids Saturday!
Do you have questions about medications and your kids? You can ask a pediatric pharmacist on Saturday, January 21 at Safe Kids Saturday at the new Baptist North Medical Campus, 11250 Baptist Health Drive (Dunn Avenue and I-295).
This fun, family event features face painting, Kids Kare Mobile ICU and fire truck tours, safety-inspired games, an appearance by Wolfie, the Wolfson Children's Hospital mascot, prizes, snacks, giveaways and more!