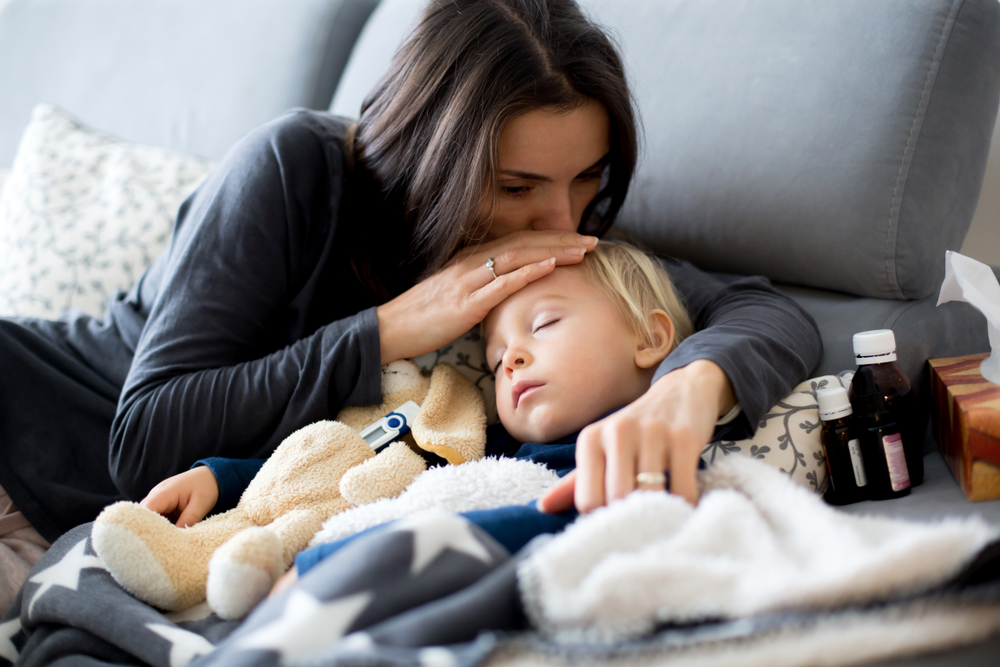 It's official — flu season is here. If you've been to the pharmacy or grocery store recently, you might have seen or heard reminders about getting the flu shot for you and your children. Although the flu hits annually, the actual virus itself is changing constantly. Shalika Katugaha, MD, system medical director of infectious diseases at Baptist Health, is here to provide some insight on the forecast for the 2022–2023 flu season — as well as how it may affect your family this year.
Let's start with the straight facts
Typically, flu season occurs in the U.S. during the fall and winter months, generally hitting its peak between December and February. Depending on the number of cases and severity, flu season could even run as late as May. Peak timing can be challenging to predict and may vary in different parts of the country.
"Flu is among the deadliest vaccine-preventable diseases in the country," said Dr. Katugaha. "Annual vaccination is recommended for everyone 6 months and older. Also, the CDC recommends getting a flu shot before peak season. Make plans to get it as soon as possible."
Looking at the flu season ahead
Each year, experts typically study the flu season in Australia and the southern hemisphere to make predictions about what we are likely to experience right here in the United States.
According to Dr. Katugaha, this year's season has the potential to be on the severe end of the spectrum, possibly peaking even earlier.
"The Australian flu season, which typically runs from June to September, started early this year, in April," explained Dr. Katugaha. "It also peaked months ahead of what is typically seen."
Experts also anticipate that we'll see another "twindemic" of both the flu and COVID-19 this winter. This has the potential to happen because many families are making a return to their usual pre-pandemic lifestyle — this presents a greater risk of exposure than what was seen throughout the past two flu seasons when more people were wearing masks and social distancing.
This has the potential to happen because many families are making a return to their usual pre-pandemic lifestyle that offers a decreased influenza immunity — this is due in part to seeing a lack of infection throughout the past two flu seasons.
How to easily protect yourself and your family
"We can't succumb to vaccine fatigue and forgo a flu shot or the new COVID-19 boosters targeting omicron variants," said Dr. Katugaha. "Don't put yourself at risk for these preventable infections."
Because the influenza virus does change annually, the composition of the vaccines is updated every year. All U.S. versions of the flu vaccine are "quadrivalent," which means they protect against four different strains.
For older adults aged 65 and above, there is a new recommendation for that age group to get a flu vaccine higher than the standard dose. Studies suggest that, in this particular population, high-dose vaccines could be more effective than the typical dose.
Dr. Katugaha adds that while it is recommended that both children and adults receive the flu vaccine by the end of October each year, getting the shot after the fact can still provide protection during peak months.
"There's no need to panic, but it's important to prepare for the season ahead with the tools we have: vaccines, tests, and treatments," said Dr. Katugaha. "The bottom line — let's roll up our sleeves."
Looking to get your flu vaccine? Your primary care physician or child's pediatrician may offer it. We recommend checking with the office before you go to ensure supply. If seeking a primary care doctor, fill out the appointment request form. Flu vaccines are also available at Walgreens, CareSpot, and other retail locations.