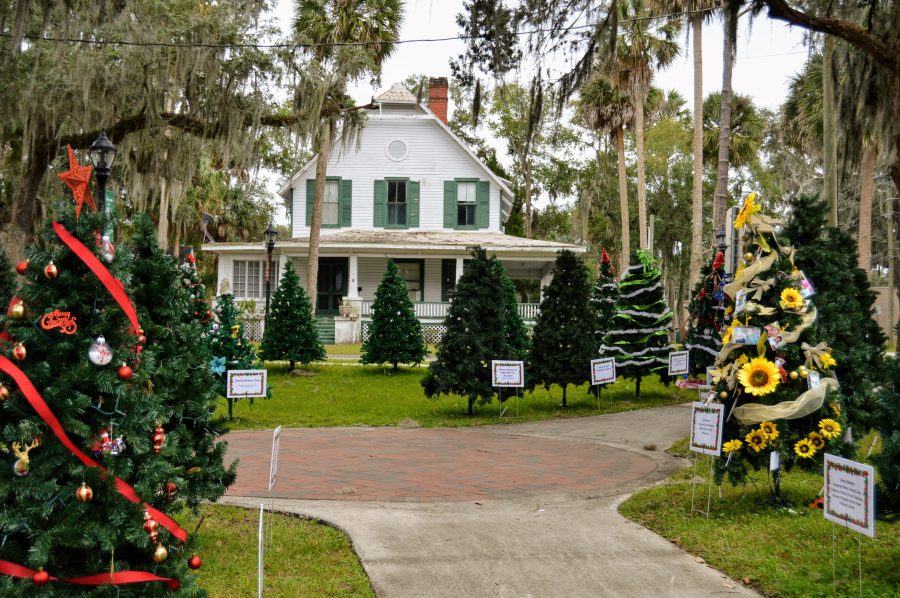 Back in October, the city of Green Cove Springs announced the cancellation of the beloved Green Cove Springs Christmas Parade due to fundraising issues caused by the COVID-19 pandemic. After much disappointment, some residents and local moms rallied, and a golf cart parade was suggested. Led by Green Cove Springs resident Hope Chessel, the group raised enough funds to help cover permit fees, necessary police security for the event, and parade giveaways.
Once the permit application was approved, one stipulation was put in place. Parade organizers had to notify all the residents that lived along the route about the road closure. Chessel and the crew printed a message from Santa and Mrs. Claus about the road closure and hand-delivered it to 160 houses over the course of two days. Their kids and babies in strollers joined along for the fun walk.
"This whole experience has been a reaffirmation of how good people can be," says Chessel. "This group of strangers is unreal. They pulled together, built friendships, and have put 110% in for the last five weeks to build events that normally take seven months. I am so proud to be a part of this!"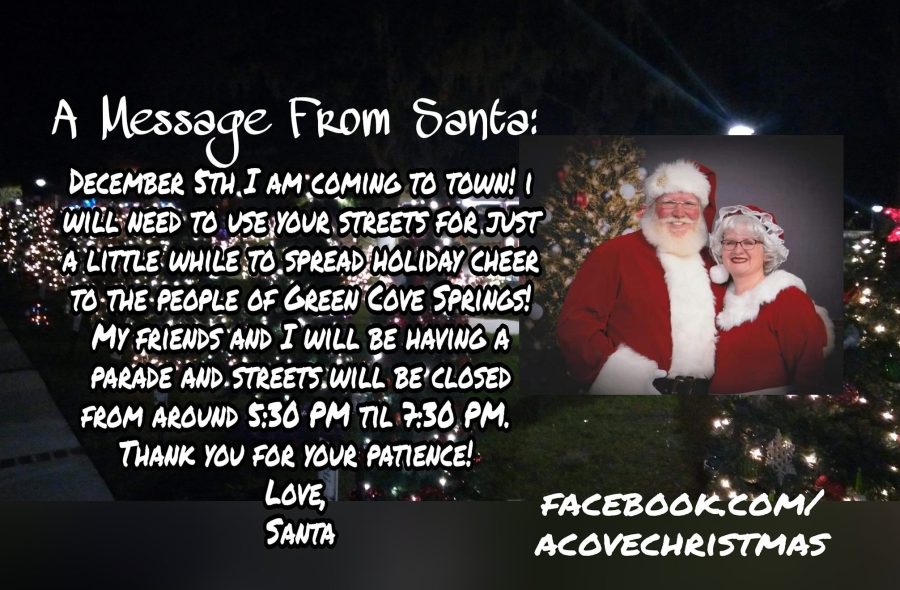 The news spread fast, and more volunteers came together, which spiraled into a huge event. The golf cart limit went from 30 to 50. Santa Claus volunteered his time with Mrs. Claus, Good Time Charlie's Food Cove owners Aaron and Maryanne volunteered their venue and purchased a giant movie screen and a popcorn machine for festivities after the parade.
"We are most looking forward to seeing the community experience a little bit of normalcy and the joy of the season. Green Cove Springs is all about community, and we're so happy to be a part of it," shares Maryanne.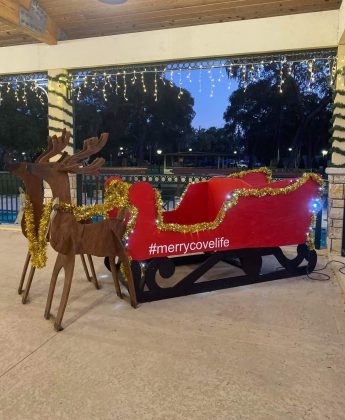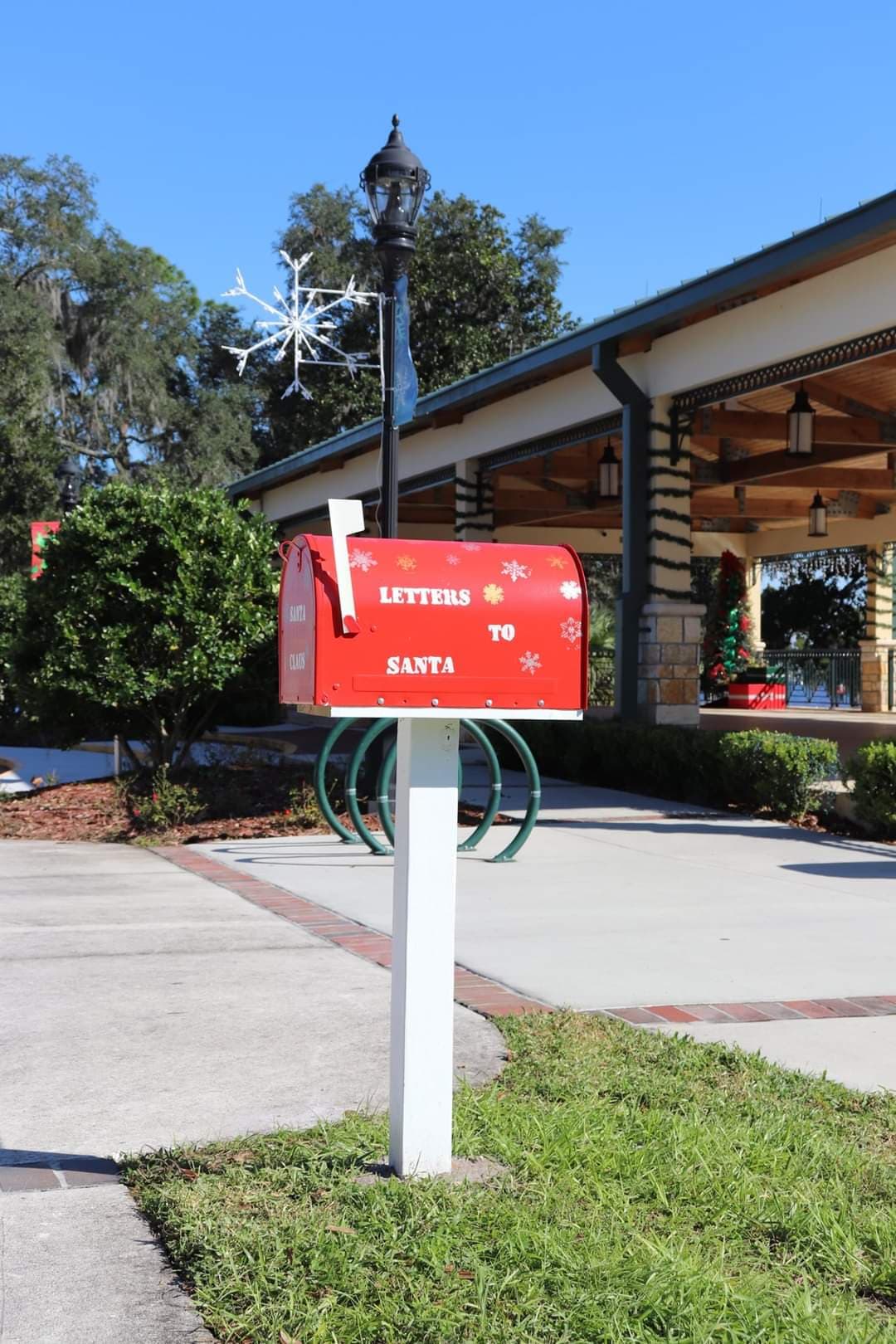 A Cove Christmas
If you are planning on visiting A Cove Christmas this Saturday, December 5, the schedule is as follows:
11 a.m. to 5 p.m. Christmas on Palmetto market, hosted by Good Time Charlie's Food Cove, located at 305 N Palmetto Avenue, Green Cove Springs, FL 32043. They will close down at 5 p.m. to transform the site for a movie night featuring the classic version of How the Grinch Stole Christmas.
11 a.m. to 9 p.m. Six food trucks will be serving delicious food and desserts.
12 p.m. to 3 p.m. Live holiday music.
After 5 p.m. Head over to Spring Park and experience a holiday wonderland with the Parade of Trees, as it glows with 130 lit Christmas trees every night until 10 p.m. from December 5 to December 31. Each tree is decorated by families, organizations, or local businesses, and many are dedicated to loved ones. There will also be plenty of opportunities to take pictures, so come prepared! Also don't forget to check out the special Letters to Santa mailbox — if letters are mailed by December 15 (with a return address), Santa will actually respond!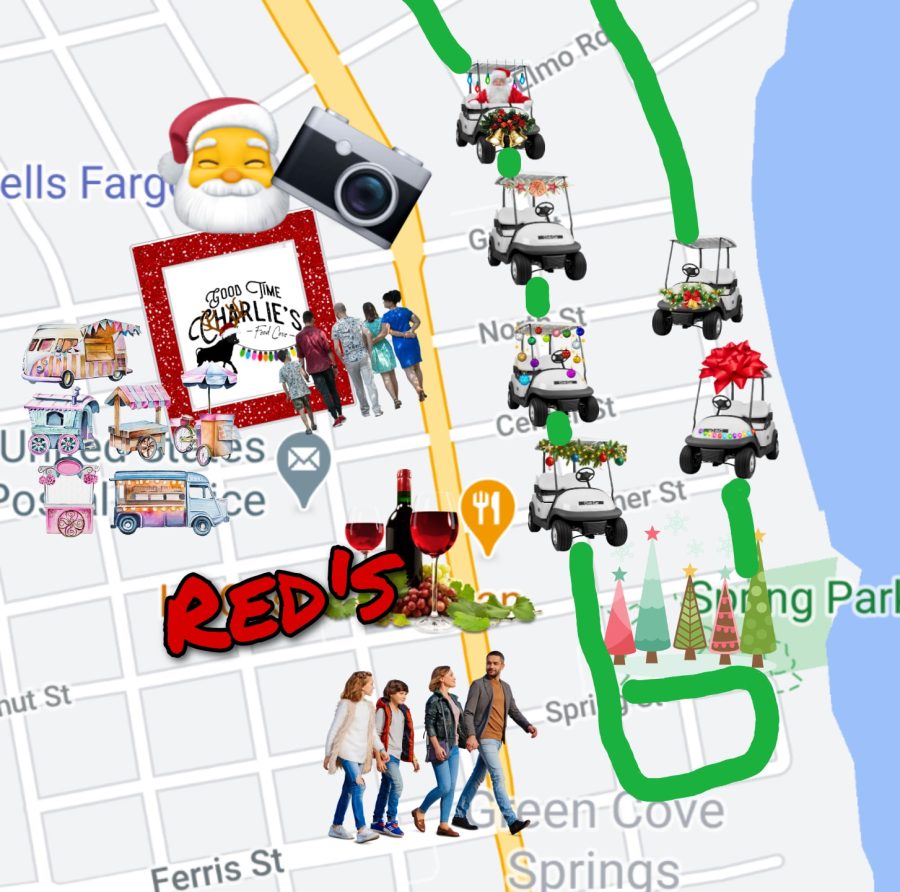 6 p.m. The parade will begin, starting from Spring Park, so position yourself along the route. The parade will stretch over two miles long, and the route will grant space for social distancing. Special souvenirs will be tossed, including sweet treats, ornaments, balls, and more.
7:30 p.m. to 9 p.m. Head back to Good Time Charlie's Food Cove for a movie night featuring the classic version of How the Grinch Stole Christmas. Digital pictures with Santa are free with the donation of a canned good benefiting Green Cove Springs Food Pantry. There will be a few seating options, but you are welcome to bring out your chairs or blankets. There is a good amount of grassy space, and they are pet-friendly.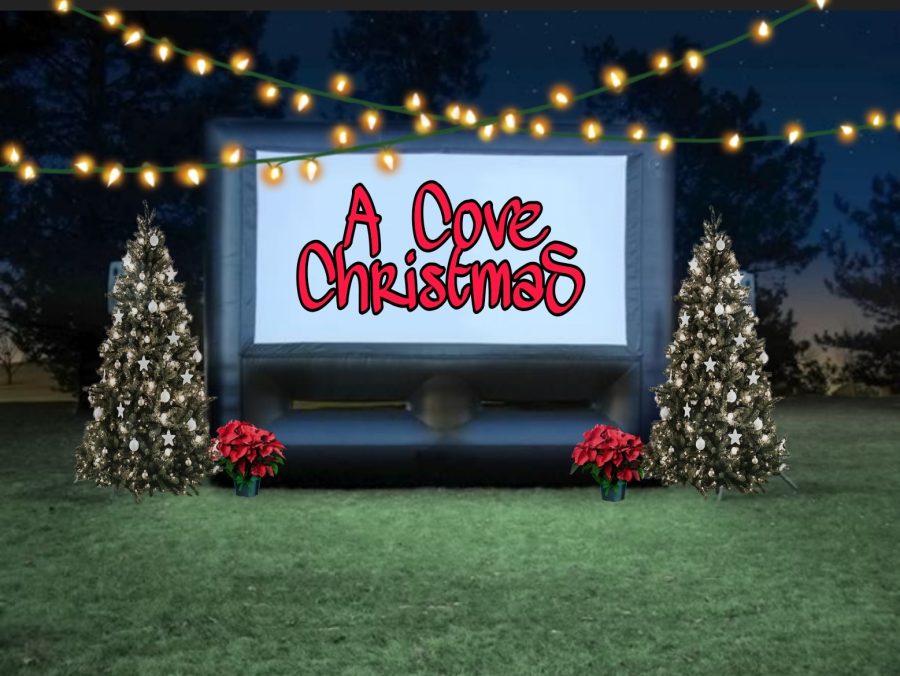 Have you ever experienced the Green Cove Springs Christmas Parade?