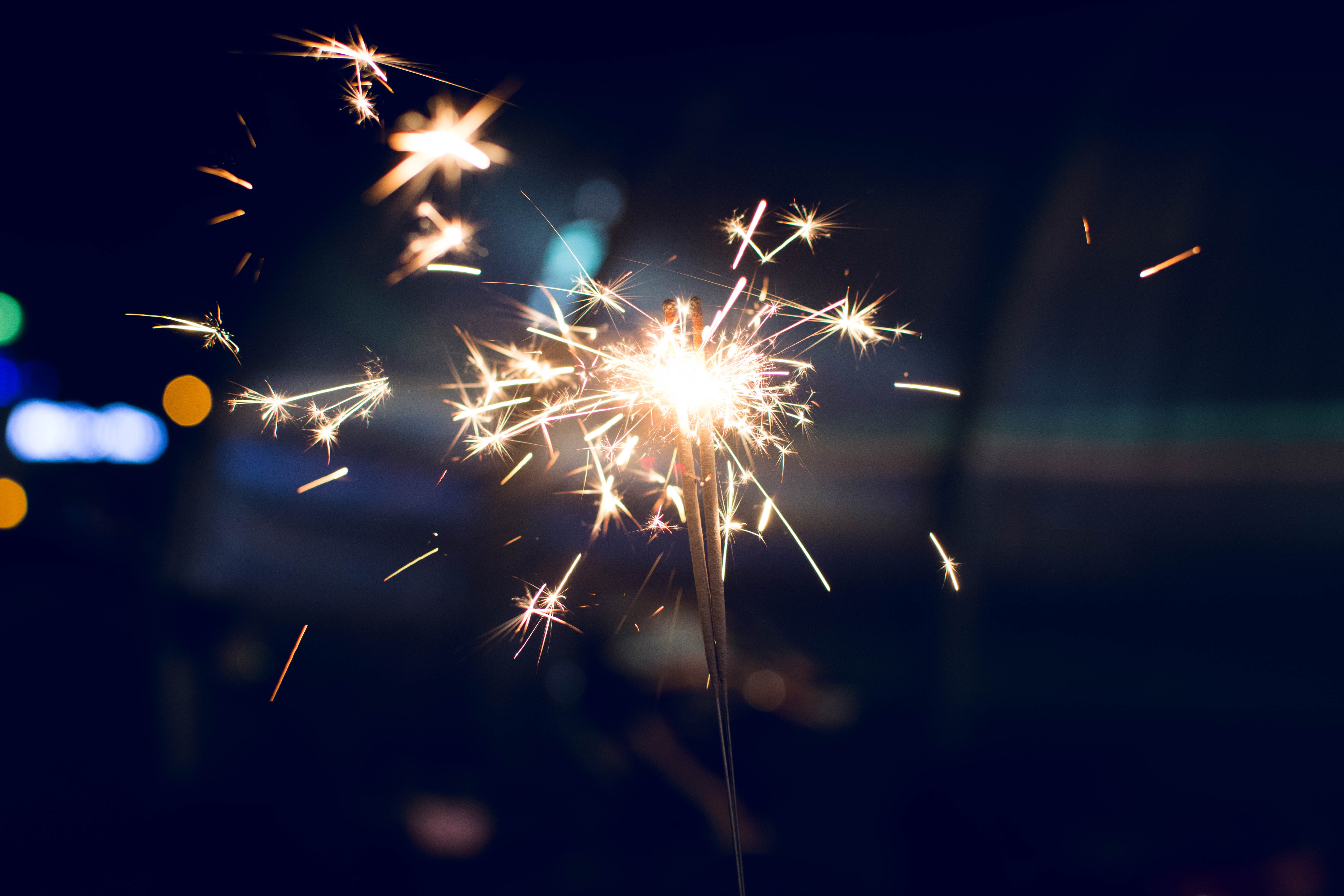 The way you celebrate New Year's Eve typically changes once you have kids. Your options get cut down quite a bit unless you're planning on hiring a sitter for the night. Our oldest turned 5 this year, so you'd think we would have figured out some kid-friendly NYE traditions and activities by now, but sadly the thought to even try to plan something only popped into my brain about a month ago. Maybe I'm a boring mom, or maybe I'm finally getting enough sleep to consider letting the kids stay up past their bedtime. Regardless, I'm making an effort this year to plan a fun and memorable New Year's Eve with our children.
Be Realistic
First of all, let's address the whole midnight thing. As much as I love the idea of ringing in the new year at midnight, I need to be honest with myself and realize that it probably wouldn't be fun for any of us to say up that late! Set a time that you realistically think your family can handle without too much screaming. We're going to aim for 10 p.m. This will probably involve us lying to our children about what time it is, but they have no concept of time yet so I feel alright about it.
Pick Your Activities
My plan is to throw a kids' NYE party. We'll have a few of our friends over who have similarly-aged kids. I want the kids to know it's a special night, so we'll make a deal out of it and dress up in our fancy clothes. We'll have yummy snacks (I prefer they just taste good — no need to do a NYE theme with the food), sparkling cider in dollar-store champagne flutes, and some fun activities planned for every hour. I'm going to do a few countdown bags to give the night some structure. If you haven't heard of these, it's essentially a lunch sack with an activity inside. A time is displayed on the outside of the bag, e.g. 8PM, 9PM, 10PM, and when you reach that time, you open the bag and do the activity inside (ideally for the hour — haha). You can make the bags look really cute if you're the type of person who likes to make things really cute. If your activity doesn't fit in the bag, you could write a note or use a small symbolic item. Some of the activities I'm considering to include or represent in the bags are:
Karaoke/dance party. I'll probably put our microphone in the bag.
Easy craft such as firework rings with pipe cleaners.
Age-appropriate puzzle or board games by putting puzzle or game pieces in bag. Did someone say Jenga?!
Photo booth with props.
Noise-maker craft to ring in the New Year.
Star-gazing and hot chocolate (fingers crossed it will be a clear night).
Writing down resolutions.
Supplies to celebrate the New Year (i.e. poppers, sparklers, more noise makers).
Plan Your Countdown
If you don't stay up to midnight there are several countdown options. If you plan to set off fireworks, you could go outside and count it down yourself.  Netflix also has some great countdown videos that are about 1-2 minutes long. Last year's Netflix countdowns featured partying character favorites "Trollhunters," "All Hail King Julien," "Skylanders Academy," "Puffin Rock," "Word Party," "Beat Bugs," and a few others. These usually pop up around December 26. Search "countdown" to find them. YouTube also has tons of NYE countdowns, but I would definitely suggest watching the video in its entirety before sharing it with your kids!
Keep Expectations Low and Enjoy Yourself
Even if you just drink sparkling cider and bang some pots together (like I did as a child), try to have fun with your kids this New Year's Eve. It's a fun holiday to create unique traditions and memories with your family. And if you're wanting to get out of your house, here are some NYE events happening around Jacksonville.
What are your plans for New Year's Eve?