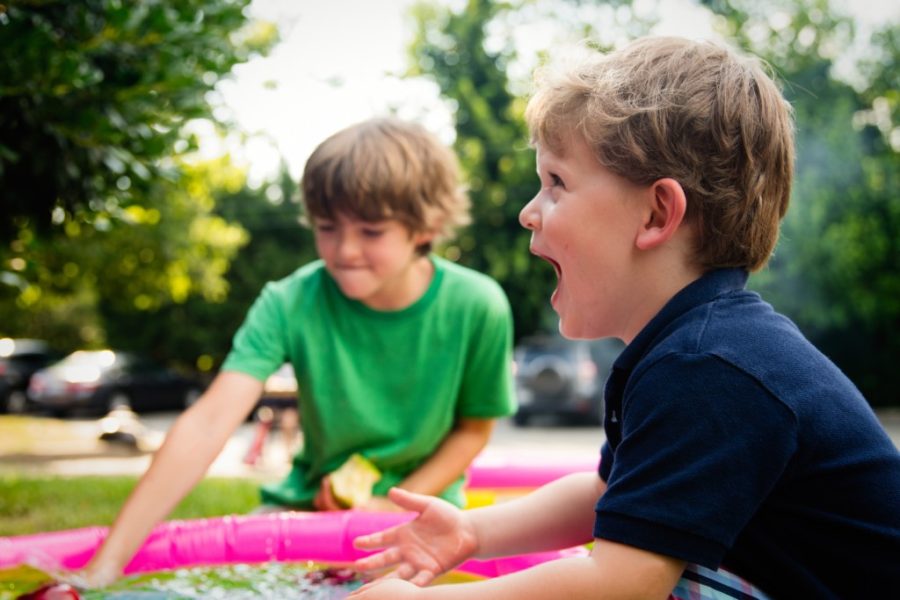 How often do we as parents find ourselves saying no? Sometimes it comes so naturally to me that I say it before my child has even finished asking the question. This past spring, I found myself saying no more often than I would have liked. It was my busy time of year at the office during tax season and getting through the day having made my kids' school lunches for the next day felt like a huge accomplishment. Finally, though, I'd had enough of saying, "No," and decided to say, "Yes." Well, not right at that moment, of course, but in the form of a YES Day.
I decided to have a day where I just said, "YES." Whatever my kids wanted to do, they could do it. When I mentioned this idea to my kids, they quickly loved it. However, it only took a few moments for them to start arguing about what to do, so my one YES Day turned into three days — one separately for each child.
Now, don't get me wrong. I am not that great. I had to set some limits. Geographically, we had to stay somewhat close. There would not be any Mickey sightings on these days. Also, these days would be about activities, not about things. I wouldn't just be buying toys for them. We would be doing things together that I would normally say no to.
So far, we've had two out of the three YES Days. My youngest was 3 at the time, and I didn't think he would really remember, but that third child surprises you. He's still asking for his YES Day, which will probably entail going on the train at the zoo over and over and over again!
Our YES Days included going to the beach, the pool, Adventure Landing to play mini golf (in the sweltering heat, no less, but I still said YES) and arcade games, breakfast out, me seeing Despicable Me 3 multiple times (the recliners at Tinseltown became my new best friend), candy for lunch, ice cream, Chick-fil-A, Fanta (blech!), manicures and pedicures (I got them, too), and some new books.
Each child wanted something a little different, and I had a blast on both days, although if I'm being honest, each day was a bit expensive and long. But it was worth it to have a day where I wasn't a Negative Nellie about everything — it also reminded me to say, "YES" a little bit more often in general.
We are hoping to make this an annual tradition (although my oldest suggested monthly… I would definitely go broke!), as it was such a treat for each of our young kids.
Side note: I found out that actress Jennifer Garner recently celebrated a YES Day with her kids… so now I'm proud to say I've started a Hollywood trend! Or at least, I'll take credit for it.
Would you ever have a YES Day for your kids? What do you think they would ask for?