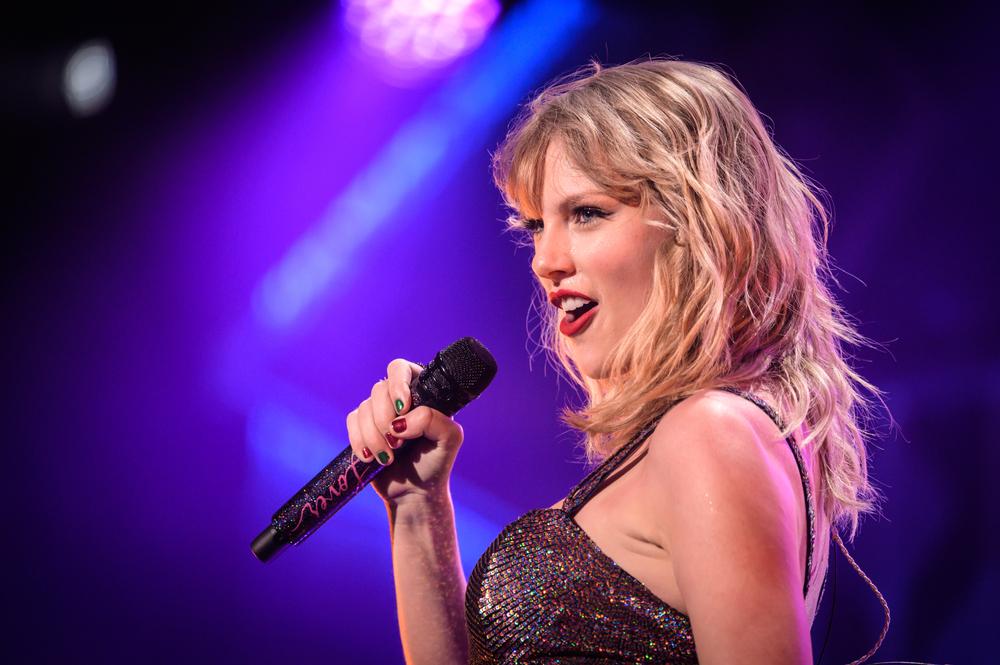 "Alright, here I go," said my 14-year-old with an eye roll as she got out of the car at morning drop off the Monday after Taylor Swift's Tampa concerts and corresponding build-up mania at school.
"Be nice! You'd be excited to share, too, if you'd gone," I told her.
"Mom. I know." Eye roll. Door slam.
Love teenagers.
The whole week before, I'd scrolled Facebook and Instagram, stunned at the number of people I knew who had gotten tickets, bought fun clothes, dressed up with their kids, and trekked to Tampa. Moms and teachers. Small business owner mamas. Every other photo in my feed was the concert. And, honestly, it looked amazing.
I was overcome with mom guilt. I scrolled, and I began to search for tickets. $800 apiece with no stage view. $1,200 apiece from the nosebleeds. $6,000 apiece from the floor.
What?!?!
I looked at Atlanta. I looked at Houston. I looked at L.A. (like I was buying a plane ticket on top of it all.) Nope, nope, nope, nope…
It started slowly. My daughter would put on a Taylor song or two in the car on the way home from school, at a very low volume. I told her she could turn it up because I couldn't even hear it (and my Taylor Swift knowledge doesn't go much beyond "Tear Drops on My Guitar" and "Shake It Off"). Then she'd post pictures from The Eras Tour on her IG stories with no comment. Then I asked her on the way home a week before the concert when she was singing to the music if she wanted to go and she quietly said, "Well, it would have been fun, Mom."
I was floored, honestly. It never, ever occurred to me she would have wanted to go. Maybe because I'm definitely not and never have been a concert person (the last one being Ben Harper in 2004). Maybe because the first time she went to a concert she texted me very upset it was so loud and she wanted to go home, even though she was in St. Augustine at her BFF's birthday celebration. (Paper napkins helped.) She generally hates chaos, hates noise, and doesn't like when things are overwhelming. So it never crossed my mind back in November to even try to get tickets. Had she asked, I would of course have tried.
But now they were insanely expensive. I told her, "Honey, I'm sorry, they're just so expensive now. You're doing this big program this summer we've already paid for. It's just not worth the price." She just smiled and said, "I know, Mama. It's okay."
She didn't go to Taylor Swift. And the main reason is because honestly, it never occurred to me that she would have wanted to in the first place. And for that, I do feel badly. But I'll get over it, about as quickly as the photos fade from my social feeds. And it seems she already has.