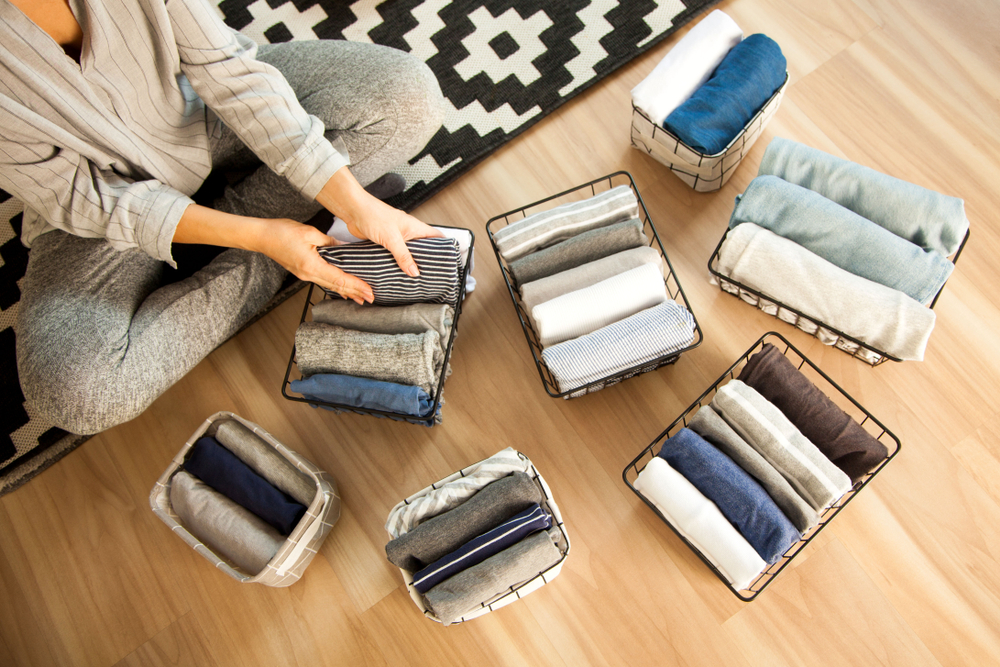 I think I speak for moms everywhere when I say THANK YOU, MARIE KONDO, FOR FINALLY BEING HUMAN! Now that sparks joy. If you haven't heard, Marie Kondo finally decided that tidying up is not the key to happiness (or practicality) when you have kids, and as someone who wears herself out trying to constantly pick up the house, that is music to my ears.
Tidying expert Marie Kondo left the country divided with her KonMari method of organizing, purging, and tidying a few years ago when her book The Life-Changing Magic of Tidying Up was published in English and a Netflix series followed soon after. Some found that it helped make maintaining their home easier — and others thought it was flawed.
BUT! According to a recent interview, the mom of three says she realizes that spending time with her children is what's most important right now, as opposed to continuously trying to organize and tidy up. Hallelujah! Mamas, we can all breathe a sigh of relief. Let that mom guilt go, fold those clothes in any shape you please whenever (if!) you have the free time, and just go be with your family. The days of constantly trying to have a perfect home are behind us! Not that we needed an author and TV star to tell us, but it never hurts to have some reinforcement.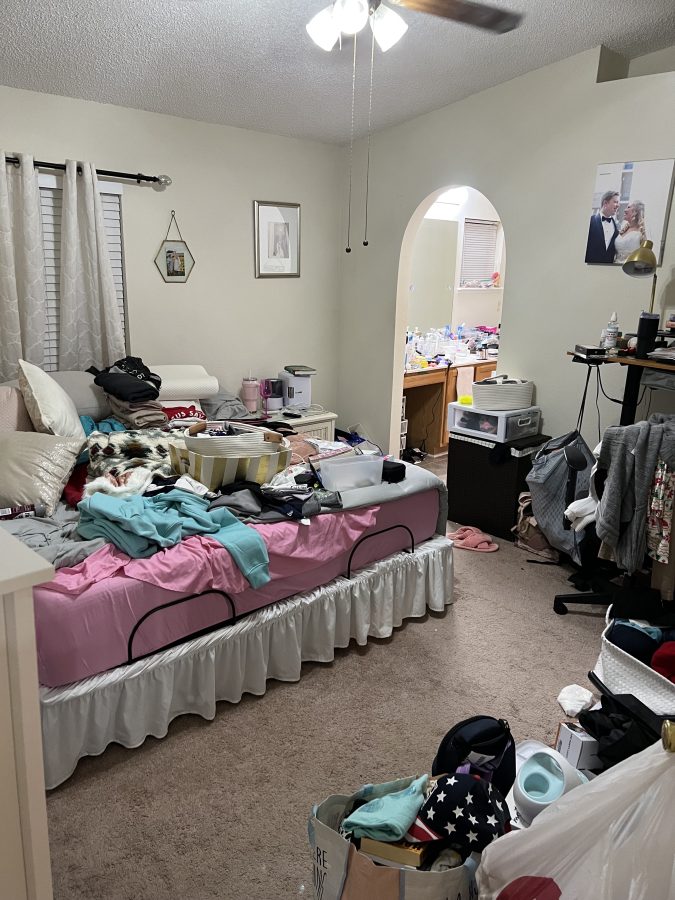 I'll be honest — I was hooked on the show Tidying Up when it hit Netflix. I spent my time watching it and multitasking, following along with her tips on the KonMari method, getting rid of items that no longer brought me joy, and folding those that did into tiny little squares to fit nicely in the drawer. It certainly was a great way to help de-clutter and organize, although it made me feel like a borderline hoarder and way too attached to material things. But, LOL at me for thinking I could actually maintain that tidiness with a tiny tornado (a.k.a. toddler) and a hurricane (a.k.a. my ADHD, extremely untidy husband) living under the same roof. Add a second kid to the mix now, and woah, baby, you can catch me doing backflips if my house manages to stay intact 24 hours after cleaning it.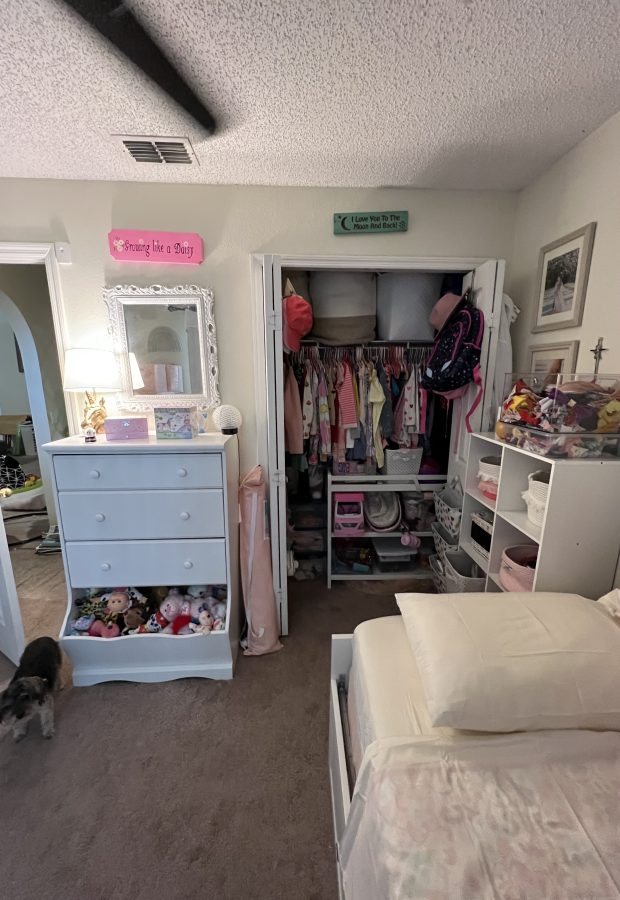 Pre-husband and kids, I was a very organized and clean person (most of the time). Everything had a home, my closet was color-coordinated and my bed was always made. These days, you can likely find us getting half dressed from closets and drawers and half from a laundry basket of clean clothes that have yet to be put away. The dishes are never-ending (seriously, how is the sink full when I haven't even cooked in two days?), someone has to clear off the dining room table every night so we can have dinner at it, and my car basically doubles as a second closet for both kids. And don't even get me started on the garage. Am I proud of it? Absolutely not. But family time and making memories together take precedence over constantly cleaning and picking up after everyone, and it's what sparks joy the most for me. Also sparing my sanity sparks joy, so there's that.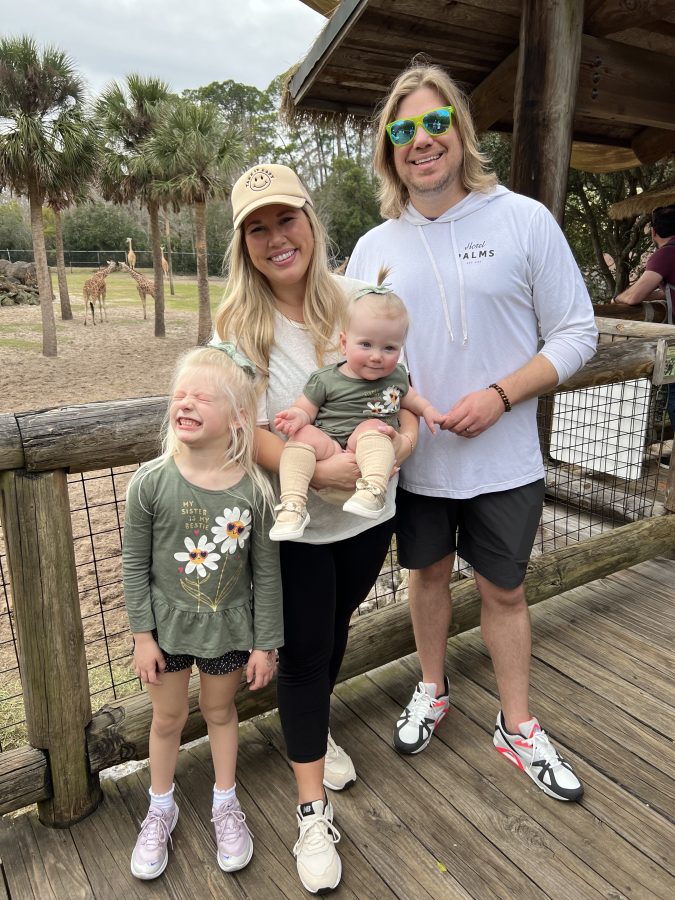 My new year's goal is to de-clutter and simplify our home to make our day-to-day lives easier, but I've let go of the pressure of having a spotless house all the time and have learned to accept that this is just the stage of life I'm in right now, and it's okay. One day, when my kids are grown and out of the house, I know I'll miss stepping on pointy Barbie hands, finding fidgets in the sink, washing all 82 parts of a sippy cup lid, and pulling tiny shorts from laundry baskets. I think we can all agree that priorities change with the stages of life, and it's okay to accept that and roll with it. I like to tell people that if they like clean and quiet spaces, my house is not the place for them… and I probably don't need to be friends with those people anyway. 🙂