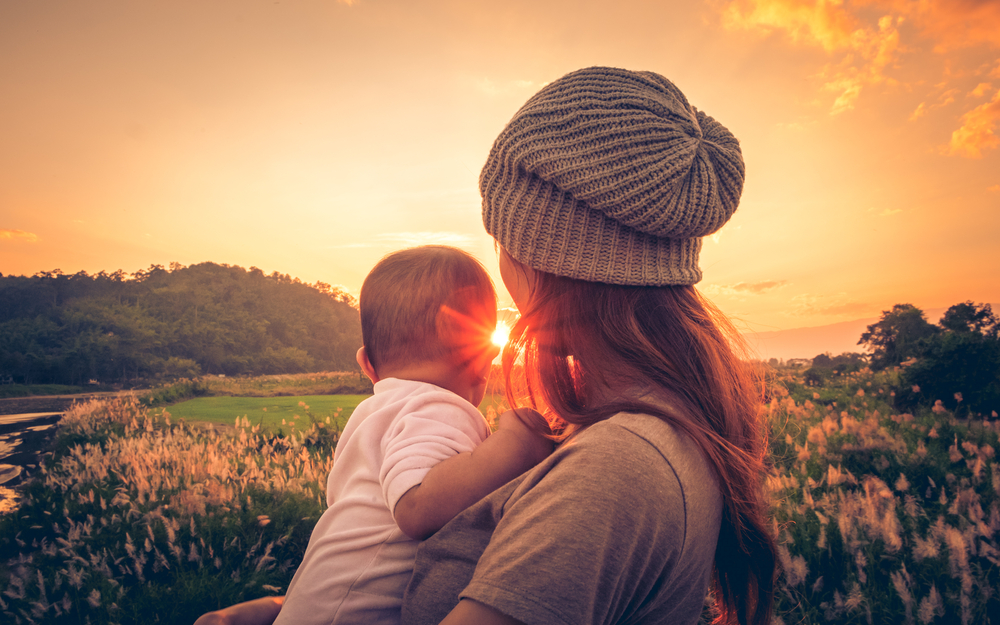 Culture shock is a real thing, and if you are a transplant like many of us in Jacksonville, you know exactly what I'm talking about. My husband and I moved across the country to Jacksonville from the Chicago suburbs nearly 10 years ago, and since then, I have learned a lot about the differences between the Midwest and the South. We have even moved to the Midwest and back to Jax again with kids, and having made the living adjustments as a mom, I wanted to share my knowledge with anyone who may be considering a move or who has just made a move, to help ease the shock for you and your family.
People are welcoming here — don't let it scare you!
I was born in Wisconsin and raised in Minnesota, an area where a lot of people are often from Norwegian or German descent, and oftentimes their shyness and overall "keep to yourself" attitude can be unintentionally off-putting. Also, most people don't choose to live somewhere there is only sunshine three months out of the year, so most of them are "from there," and if you're not, it can be difficult to fit in.
Enter Florida — chock full of transplants, snowbirds, vacationers and those living here temporarily for the military (Jax is a Naval base for those who didn't know) or other jobs. People are just overall more understanding of the fact that you're probably not "from here," and they are generally warm and inviting… and it's not a trick! We've actually found other Midwesterners quite easily, too — we seem to gravitate towards each other.
You'll hear a plethora of accents down here, lots of New York and New Jersey, but people from Jacksonville don't actually have Southern accents (or any accent at all). Jacksonville certainly doesn't feel like the true "South." If you'd like to experience that, buckle up and head on over to Georgia, Alabama or Louisiana. You will hear plenty of "Yes, ma'am," and "Yes, sir," however, and it initially caught me a bit off guard, but it's meant to show respect, and I have come to love how everyone down here teaches their kids to say this. "Bless your heart" however has a hidden meaning — go look it up.
Where is Macy's!?
There is no Macy's. No Meijer. No Cub Foods. But here's what I can tell you. Publix is the best as far as service and quality, but Winn Dixie is the best for deals! Jax is also becoming more relevant with newer retail spots like Sprout, Whole Foods and Trader Joe's. We've also have all the club stores like Costco, BJ's and Aldi, if you're an avid bulk or discount shopper. Every time I look, there seems to be a new store being built in every part of town. Jacksonville is growing, and it's only going to get better!
If you're looking for a traditional department store, try Dillard's, Nordstrom, Belk or Bealls. Go on, don't be afraid. The sweet cashiers will lull you into a false sense of security with their charming Southern accents. The best part? Most of these stores have discount/outlet stores with lower prices if you're willing to search for them, fight crowds, and wade through the inventory! If they ask you if you'd like a buggy, don't be scared, it's just a shopping cart.
The style here can be very Southern at times but is also very uniquely Jax. I had never heard of Lilly Pulitzer until I moved here, with her bright patterns and paisley prints, but you will see plenty of it, especially on Derby Day or at TPC Sawgrass. As a Northerner, each year I laugh the hardest when people whip out their Ugg boots, parkas, sweaters, and scarves the second it dips below 60 degrees. This is also why seasonal decorating is very important… it doesn't feel like fall or Christmas without the decor since it's probably still thighs-stick-to-the-seat weather outside. But I would be lying if I said my blood hasn't thinned significantly since moving here. There are a few days a year where it actually gets quite chilly, and since the cold temps here are damp, they really chill you to your bones! If you did not hold on to your ice scraper, you may even be using your credit card to scrape the ice off your windshield like the rest of us, since no one uses their garage for parking in Florida.
The Premium Outlets at St. Augustine are a must if you are looking for such deals. But St. John's Town Center is centrally located, and Jax also boasts some of the cutest shops and specialty boutiques in Riverside, San Marco, Avondale (on the West side of the River) and plenty in the Beaches if you choose not to "cross the ditch." Which leads to my next point.
The river runs through it
Like many cities, a river runs through the center of Jacksonville, namely the St. John's River. It feeds into the Intracoastal and this, along with Naval Station Mayport, is what makes our ocean water on the First Coast murkier and less sparkling than the Bahamas or other white sandy vacation destinations.
The thing about this city you need need to remember and what helped me the most when navigating a new job and my commute was that you basically you need to cross a bridge to get anywhere. And if you live at the beach, it's called "crossing the ditch."
Traffic is a constant in Jax, mainly because of the amount of people trying to get to the same places for work, school, etc. Rain often helps people forget how to drive, which may come as a shock to you if you are a Midwesterner like me and have braved the roads in even the worst snowstorms. But do be careful about driving visibility during the afternoon monsoons in the summertime. I think the other issue is that people just don't expect there to be traffic or accidents, so I highly recommend Waze or the News 4 Jax app to stay on top of driving conditions before you commute.
Also, 295 North and South actually runs East and West. It's the strangest thing, but once you've got that down, you'll probably get lost less often than me when I first moved here trying to meet up with people.
Find your tribe
Fun fact, Jacksonville is our nation's largest city geographically — it can take you a long time to get from Orange Park all the way to the Beaches area. While the sheer size of it can be overwhelming, it really is a big city with a small-town vibe. Use resources online like Jacksonville Mom to find the areas you want to live and for researching the school districts. We started out at the beach, built a home in St. Augustine, and eventually made it back to the beach, which is where I know we'll stay since this is where we've built our community.
Jacksonville Mom also has Facebook groups for each part of Jax, so you can connect with other moms in your specific area to set up playdates, seek advice, and just talk. Now, that is not to undervalue the importance of face-to-face interaction. I truly believe that people need that connection and physical interaction, as do our kids, and you should use technology only to facilitate and not replace that. For a little in-person interaction and fun playdates, consider the Intracoastal MOMS Club!
The other great thing about our city is that there are tons of things to do for families year-round, especially with our amazing weather. The Jacksonville Zoo, Jump Street (for rainy or super hot days), Jumbo Shrimp games… just to name a few of our favorites. We are Chicago Bears fans through and through, but the Jags have become our AFC team. I'd be lying if I said we didn't jump on that bandwagon when they almost made it to the Superbowl in 2017. We proudly cheered them on while we lived in Chicago at the time and when we moved back, we stocked up on #Duuuval gear and now our kids have equal amounts of Bears and Jags swag.
And don't forget to take advantage of being a Florida resident and look into Disney passes (about a two-hour ride away) or explore other parts of Florida like its beautiful parks, springs, or the Florida Keys, which are our favorite! The First Coast really is a great place to be and I hope you learn to love it like this Midwesterner-turned-Floridian.