Summer break is just right around the corner, and if you are like me — who has not even thought about what to pack for my toddler's school lunch tomorrow, let alone what our summer plans are — then I hope you find this list of local campgrounds useful!
Hiking, canoeing, roasting s'mores, telling stories around the glow of a campfire, and sleeping under the stars surrounded by wildlife are some of my favorite summer memories — and I want to instill the same spirit and love for nature to my little guy! Luckily, there are 164 state parks and over 3,600 family campsites in Florida alone, plus the many privately-owned campgrounds, so it is definitely not too late to start booking your camping trip. With a 2-year-old on my hands, long car rides are not exactly our friend, so I prefer to stick to the Jacksonville area and surrounding towns. Here's my list of the top 10 nearby campgrounds we've visited, as well as a few ones on our bucket list. Each of the below campsites offers electricity, hot showers, picnic tables, and a fire pit or grill.
Where: 2601 Atlantic Avenue, Fernandina Beach, FL 32034
Located near downtown historic Fernandina Beach, Fort Clinch is one of our favorite go-to camping spots. You have an option to camp by the beach or riverside. We prefer riverside near the Amelia River for the spectacular sunset view and shade provided by large Spanish moss-draped live oaks. Kids' activities include hiking and biking trails near the campgrounds, as well as the Fort, which is open daily from 9 a.m. to 5 p.m. There is an additional $2.50 Fort Admission in addition to park and camping fees, but this is a great place for kids to explore the many rooms, take pictures by the cannons, and see the soldiers reenact life during the Civil War.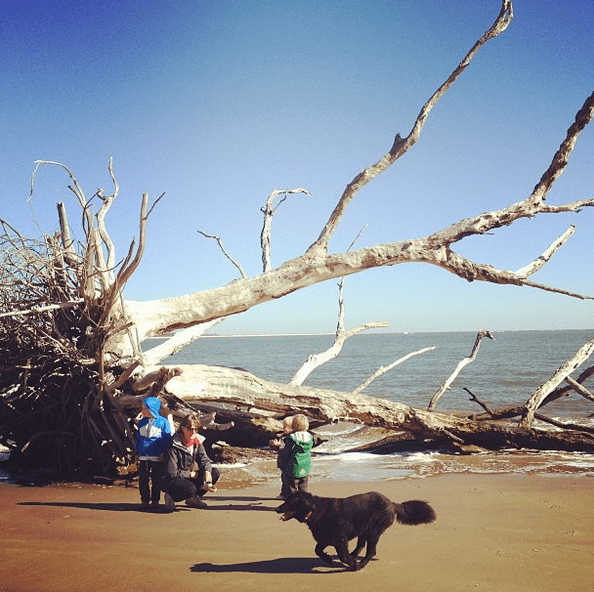 2. Little Talbot Island State Park
Where: 12157 Heckscher Drive, Jacksonville, FL 32226
One of the last remaining untouched barrier islands in the area, Little Talbot is another favorite campground of ours if you are looking for a quiet getaway to tune in to nature. Kids can play in the nearby playground and even join the Junior Ranger Program and receive "passport stamps" from park staff for completed activities. Children can get the list of activities to do and passport when you arrive at the park, or parents can download and print those online ahead of time. Kids can also participate in the Park Trash Patrol and help collect a bag of litter around the area in exchange for a prize. Big Talbot Island is also just a few minutes away if you want to take the family for a hike along with the driftwood on the beach shore.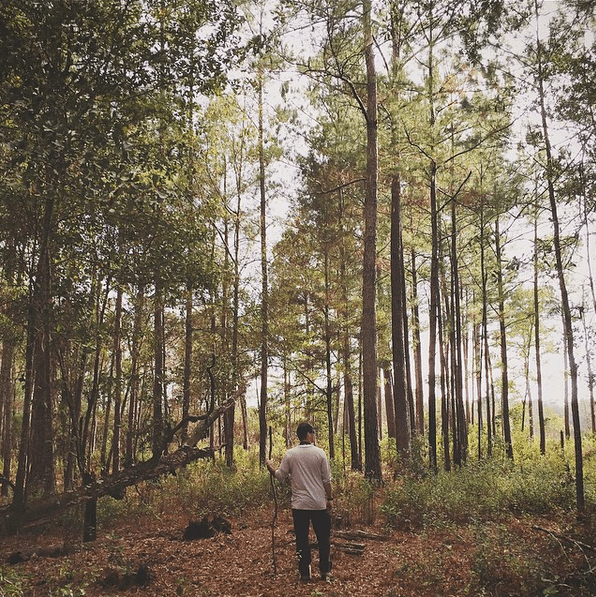 3. Mike Roess Gold Head Branch State Park
Where: 6239 State Road 21, Keystone Heights, FL 32656
My husband and I have been here a couple of times pre-baby, and we love the serenity of this place. It's perfect for star-gazing and even taking night photography. I know a lot of photographers come here to get amazing shots of the Milky Way, which could be a fun thing to do with older children. Nature hiking, canoeing, kayaking and swimming in the Little Lake Johnson are available for younger kids to do as well.
Where: 500 Wonderwood Drive, Jacksonville, FL 32233
This is a beautiful place for bird and wildlife watching! As often as I have been to Hanna Park for weddings and other photoshoots, I have never camped here before. Several of my other mommy friends who have camped here highly suggest this place. It is right by the beach, and there is also the kids' splash park, perfect for little ones to cool off. The splash pad is open from Memorial Day through Labor Day every year.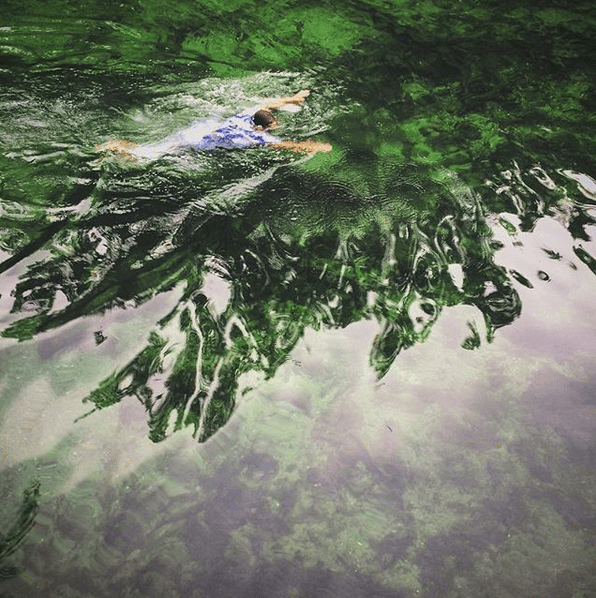 Where: 2100 W. French Avenue, Orange City, FL 32763
Winter home to hundreds of manatees, you can easily spot them from November to March. We have camped here before during summertime, and we still got to see some manatees along with many garfish and alligators. This place can get super crowded during summer months because many flock to the largest spring on the St. Johns River to cool off. We highly recommend getting here early so you can avoid the long lines at the entrance. Kids' activities include nature hiking and a self-guided tour inside the historic Thursby House.
6. Spirit of The Suwannee Music Park
Where: 3076 95th Dr, Live Oak, Florida 32060
Another mommy friend suggested this place, and we can't wait to check it out. The picturesque venue has over 600 campsites, and it is home to many music festivals. Kids' activities include canoeing, swimming in the river or at a nearby swimming pool which opens at 10 a.m., nature hiking, or exploring in a golf cart rental for $50 a day.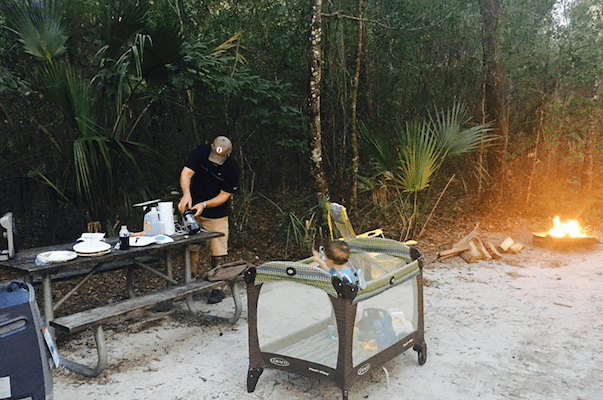 7. Payne's Prairie Preserve State Park
Where: 100 Savannah Blvd, Micanopy, FL 32667
Near the University of Florida, this is home to the only wild bison found in Florida. This state park is beautiful, especially in the springtime where lots of yellow wildflowers bloom. We took our son here for a camping trip when he was only 14 months old. We had such a great time, and we cannot wait to go back! Hiking trails do not offer a lot of shade though, so be sure to hydrate, wear sunscreen and dress appropriately. You'll get to see many different species of birds and alligators sunbathing along the way. Be sure to also follow directions found on their site on how to get to the campground entrance, as we got lost a few times.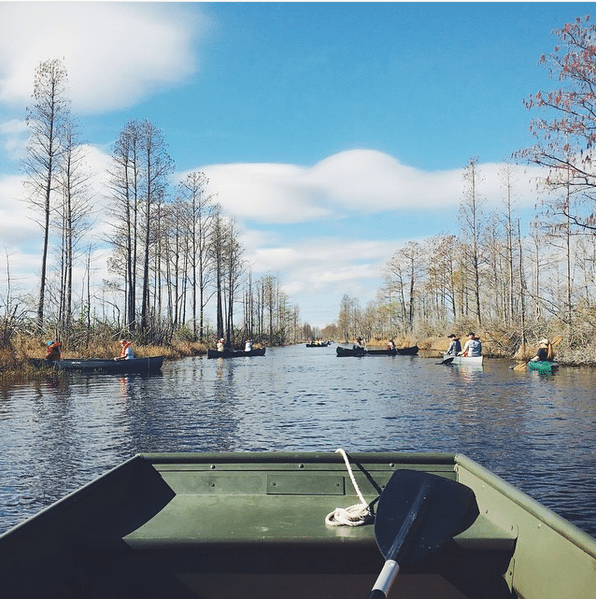 Where: 6222 Charlie Smith Senior Highway, St. Marys, GA 31558
This is one of our favorite parks to go to outside of Florida, and we don't even mind if we get woken up by the "Reveille" — a sunrise bugle wake-up call from the nearby naval submarine base. Kids' activities include nature hikes, playtime at the playground and miniature golf for a small fee. It was also fun exploring the nearby Sugar Mill Tabby Ruins, which was built around 1825 and later used as a starch factory during the Civil War. Various parts of this campground are currently under renovation, but it is still open to campers. After you check out from your campsite, be sure to visit Okefenokee National Wildlife Refuge for the day. It is less than an hour away, and you can rent a jon boat and observe tons of alligators in the wild.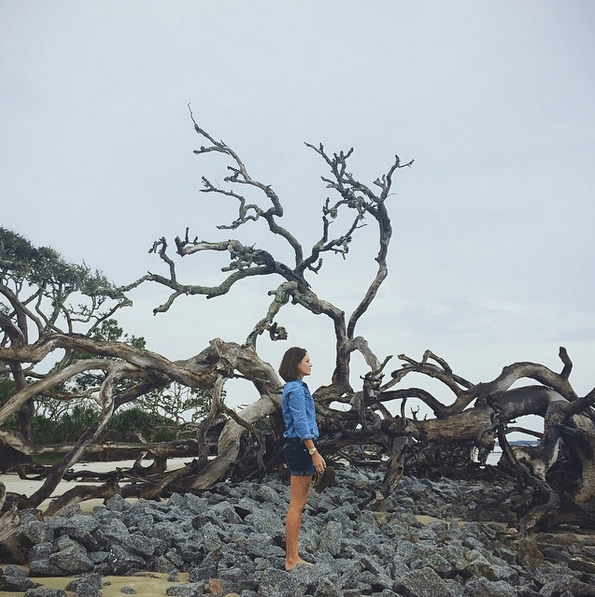 Where: 1197 Riverview Dr, Jekyll Island, GA 31527
We have passed this campground many times when visiting the Driftwood Beach at Jekyll Island. It is always packed no matter what time of the year. Jekyll Island used to be the playground for the wealthy in the 1800s, and I can see why. It is secluded and everything is so lush and green — perfect for golfing and kayaking! Lots of family adventures await at this place. Be sure to stop by the historic Jekyll Island Club Hotel, and drive to the nearby St. Simon's Island for amazing BBQ at Southern Soul Barbeque!
10. Disney's Fort Wilderness Resort & Campground
Where: 4510 North Fort Wilderness Trail, Lake Buena Vista, FL, 32830
With the campsite fee starting at only $55, which other Disney resort can you say you visited for a price that low? Nowhere. This is definitely on our bucket list! Campsites and especially the cabins do tend to fill up fast, so it requires good planning to book your next camping trip here. Mickey Mouse and Cinderella Castle may just be less than a mile away, but you will still feel like you are in the great outdoors thanks to the 750-acre cypress and pine forest. There are plenty of activities to do in the main complex such as biking trails, horseback riding, canoeing, swimming, tennis, volleyball, and shuffleboard. Night-time activities include Chip & Dale's Campfire Sing-A-Long and Disney movie under the stars! And if you don't exactly hear the great outdoors calling, you and your family can always visit Magic Kingdom or Epcot for the day.
Do you have any favorite kid-friendly campgrounds around Jacksonville? Comment below!