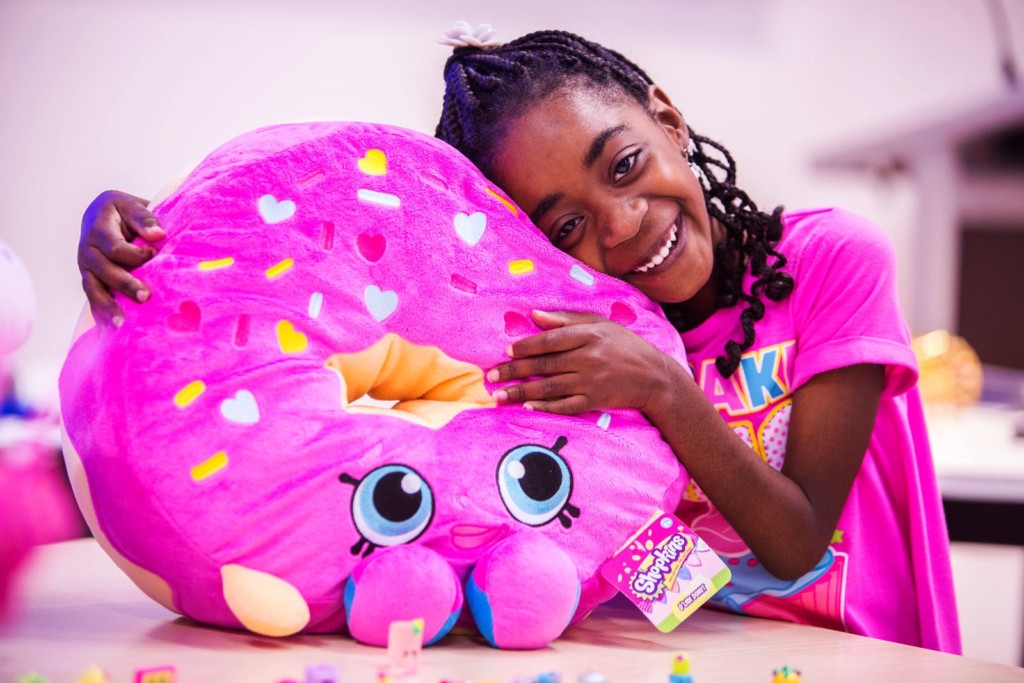 Every year in the Jacksonville area there are more and more children battling life-threatening illnesses. Make-A-Wish® has a mission to grant life-changing wishes for children with critical illnesses. Make-A-Wish Central and Northern Florida has granted over 5,800 wishes in 45 counties in Florida. Granting wishes is so important for a child because it increases their strength, joy, and hope while they face these tough times. Of healthcare professionals surveyed, 89 percent say they believe a wish experience can influence the wish child's physical health.
A Make-a-Wish Story
Meet London. London is a 9-year-old girl with dreams. She likes to play Twister outside with her friends and go out to eat with her loving family. London also loves watching TV shows like Master Chef and Chopped. But her ultimate wish was to go to the Shopkins headquarters to see how her favorite toys of all time are made!
On December 17, London and her family packed their bags and headed for Australia. On day one, they visited the Melbourne Sealife Aquarium where London got to see thousands of animals including sharks, turtles, stringrays, and much more. A few days later, London's wish came true. Upon arrival, London and her family were greeted by the entire Shopkins headquarters staff.  They received the royal treatment, complete with tours, toys, and an exclusive sneak peek of soon-to-be released Shopkins.
When London was 9 years old, she was diagnosed with a Mitochondiral Disease. Her mom noted that her mood and energy level decreased while going through treaments and doctor's visits. After her wish was granted to go to the Shopkins Headquarters, her mother said there was a huge change in her attitude, as well as physical health improvements.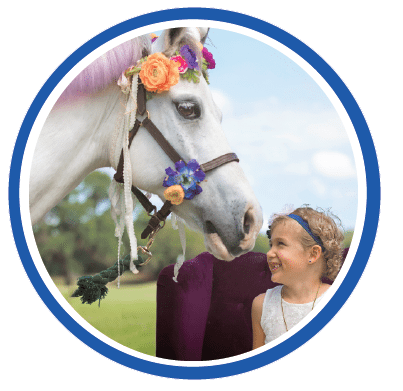 Help Grant 50 Wishes 
Help us reach our goal of granting 50 wishes in Jacksonville and the surrounding areas! Adopting a wish is a great way to get together and give back to the community. No matter how little or how much you have to give, you can contribute to changing the life of a child in need right here in our local community. Adopting a wish allows you to choose a specific wish child right here in our community and fundraise on their behalf. The average cost of a wish is $8,000. The impact of a wish is priceless.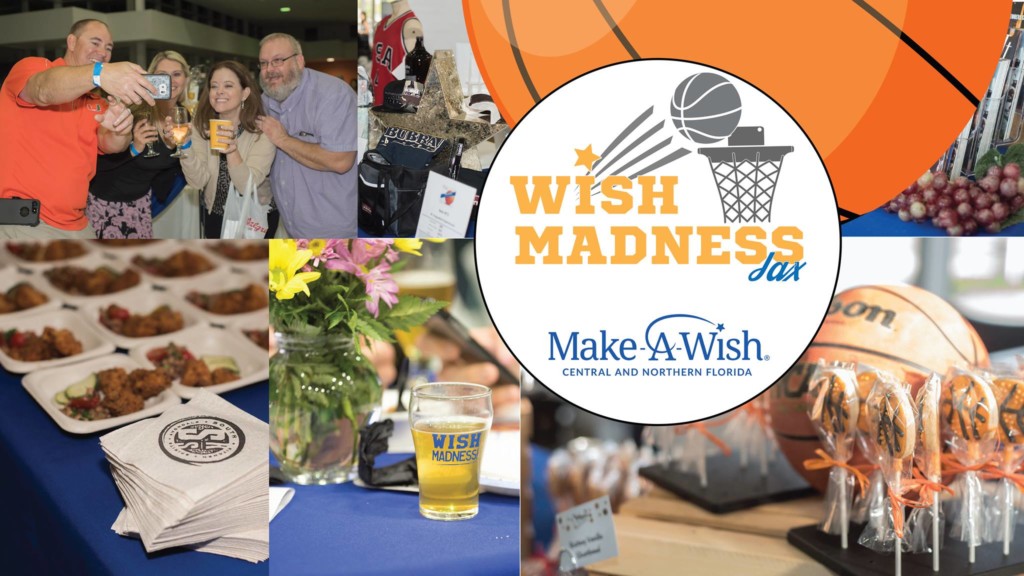 Get Involved: Make it a Date Night at the 2nd Annual Wish Madness Jax
Make-A-Wish Central and Northern Florida is proud to be hosting its 2nd Annual Wish Madness Jax presented by Gunster and Retirement Strategies Inc. Enjoy an NCAA Division 1 Sweet 16 game-viewing party on Thursday, March 22, 2018 at Mercedes-Benz of Jacksonville. Four teams. Two games. One goal. Grant wishes.
This event is perfect for the sporting enthusiast with a taste for spectacular local cuisines and the finest craft breweries that Jacksonville has to offer. Cheer for your favorite teams while helping to grant wishes to local children diagnosed with critical illnesses by bidding in our live and silent auctions.
Our goal is to raise $75,000 to grant the wishes of nine local children. A wish is more than just a nice thing — a wish experience can be a game-changer for a child with a life-threatening medical condition.
Tickets are $75 in advance and $100 at the door. Purchase your tickets online today at wishmadness.com!
Food & Beverages provided by: Atlantic City Brewing Company, Aqua Grill, BJ's Restaurant & Brewhouse, Bold City Brewery, Brucci's Pizza, Cooper's Hawk Winery and Restaurants, Flippin' Good Cookies, Intuition Ale Works, Manifest Distilling, Seasons 52, Seven Bridges, Veteran's United Craft Brewery, and Wicked Barley.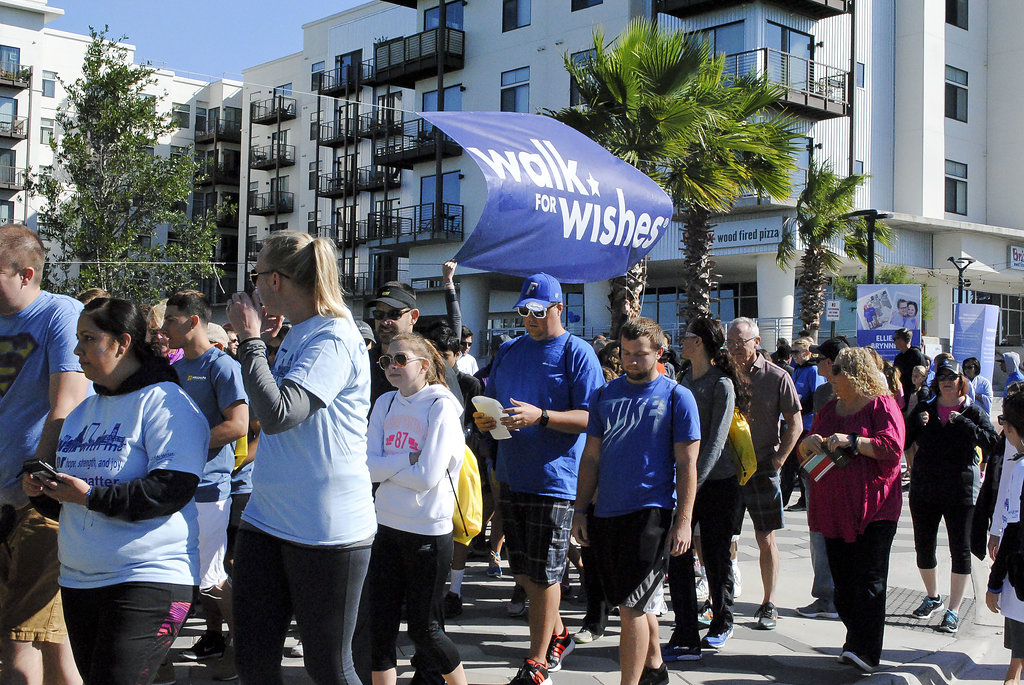 Get Involved: Make it a Family Affair at The 3rd Annual Fields Auto Group Walk for Wishes
The 3rd Annual Fields Auto Group Walk for Wishes presented by W. W. Gay Mechanical Contractor, Inc. will be held on Saturday, May 5, 2018 at Metropolitan Park. Visit jaxwalkforwishes.org to sign up.
Powered by wish kids and families, volunteers, donors, corporate sponsors and friends, Walk For Wishes is a nationwide Make-A-Wish® signature fundraiser that celebrates the thousands of wishes that have already been granted, while raising funds for future wishes.
Your support as a walker, team leader or sponsor will not only help us grant close to 300 more wishes this year, you will provide what every child deserves: a moment to just be a child. A moment to dream, laugh, play and be free of a routine of doctors, hospitals and treatment.
Fundraising Incentives: $50 Level ($50+ ): Once you raise $50 you will receive a $5 Publix gift card. $100 Level ($100+ ): Once you raise $100 you receive the 2017 Walk for Wishes T-shirt and a STAR with your name on it on the Wall of Stars at the event. $150 Level ($150+ ): Starting at $150 you receive a Target gift card worth 10% of what you raise (up to $100). Example: You raise $200, you will receive a $20 gift card.
Consider joining Make-A-Wish in their mission to grant life-changing wishes for children with critical illnesses.