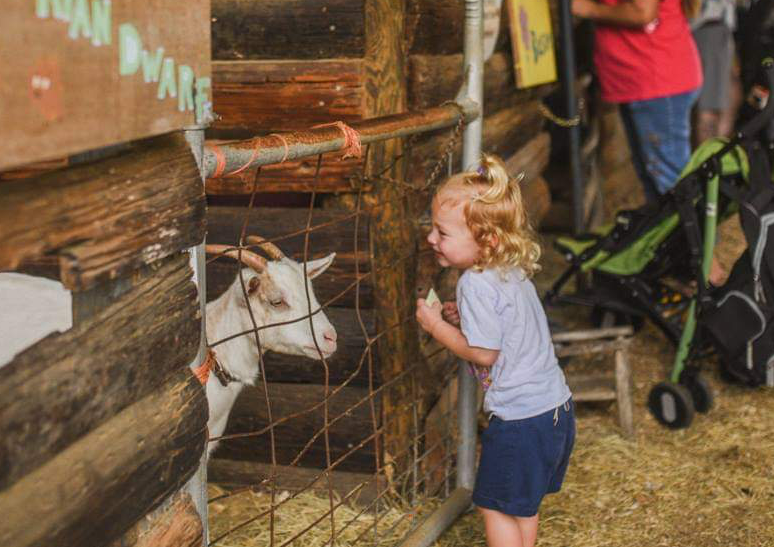 Celestial Farms is in danger of shutting down due to budget cuts from the COVID-19 pandemic, which could leave hundreds of beloved rescue animals without a home. The non-profit animal rescue and educational center in North Jacksonville serves as a place where people of all ages and abilities can have the opportunity to garden, go camping, and interact one-on-one with the farm animals, which include a variety of horses, cows, pigs, sheep, chickens, and more.
All of the animals have a name and a story — including the farm's dwarf miniature horse, Nugget — and many who have come to Celestial Farms over the years were sorely neglected, abused, or abandoned.
"A lot of our animals were starvation cases," Victoria Pasciuto, director of Celestial Farms, shared with First Coast News. "[One of our miniature horses] was abandoned in a pasture, so we got a call to come out and collect him. His owners didn't know how to take care of him, so they brought him to us."
A popular destination for field trips, birthday parties, and family fun days pre-COVID, the non-profit is now struggling to maintain financial stability, as its budget has since been cut by more than 75%. Celestial Farms is hoping to raise $50,000 by January which will give them time to secure a larger loan, otherwise, they may be forced to close their doors permanently.
How You Can Help
There are a variety of ways you can help support Celestial Farms, located at 13958 Duval Road, and give back to our community during a tough time.
Monetary Donations: Donate any amount large or small directly to Celestial Farms via their website. Funds for Jacksonville Equine (a mobile veterinarian) are also appreciated.  Click here to donate.
Gift Cards: The animal feed alone at Celestial Farms costs $1,000 a month, so gift cards to Tractor Supply Co. are much appreciated! You can send an e-gift card to [email protected]
Materials and Food: Leftover building materials, carrots, and apples are all needed and appreciated.
Volunteer: Whether mandatory or just because, volunteers can donate their time Monday through Saturday, 8:30 a.m. to 4 p.m. A variety of projects are on hand and include painting, building, repairing enclosures, grooming, or even simply sitting with the animals and comforting them.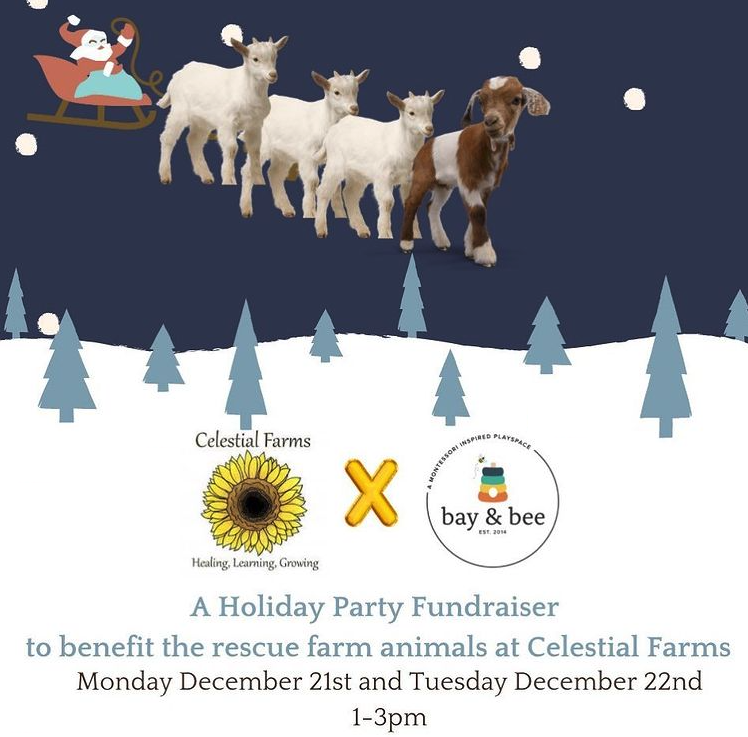 Support Bay & Bee's Celestial Farms Fundraiser: We love when local businesses help others in need! Local play space Bay & Bee is hosting holiday parties on Monday, December 21, and Tuesday, December 22, 1–3 p.m. with all proceeds benefiting Celestial Farms. Parties include two hours of play, a special ornament craft, "snow" fun on the lawn, and a snack to go. The best part? Four sweet baby goats will be on hand to visit with the children! Tickets start at $30. Bay & Bee also features a large retail space with toys and products for babies, toddlers, and preschoolers — 15% of all store purchases will benefit the cause. Click here to purchase your ticket now.
Purchase a Raffle Ticket: Celestial Farms is hosting a raffle with a variety of amazing prizes including a free stay in the farm's Lodge, gift baskets, a farm membership, and more. Click here to learn more and purchase a raffle ticket.