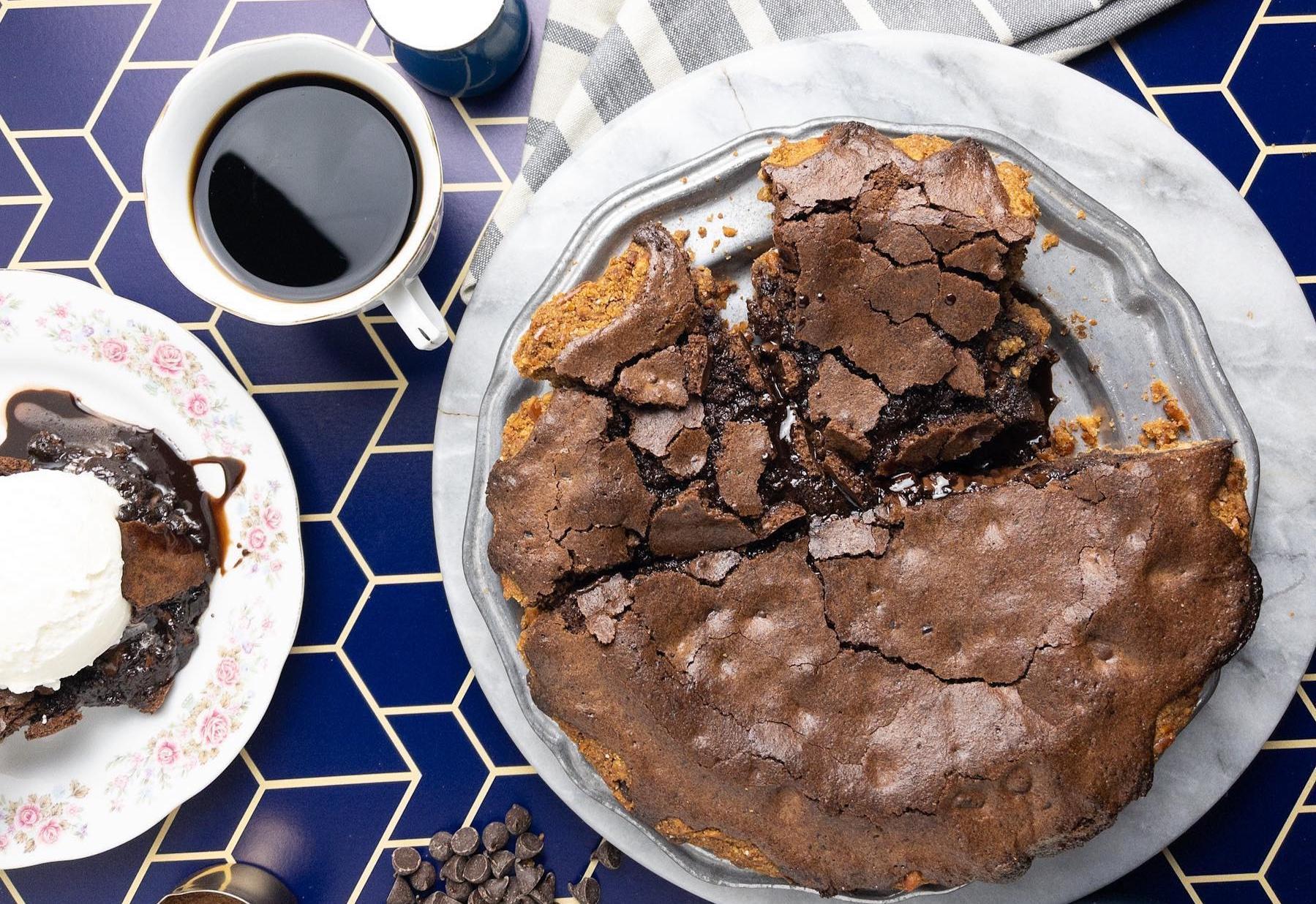 There are two things that husbands should never ask their wives: "How much did those jeans cost?" and "What happened to the last piece of pie?" Because chances are, both answers will contain a lie.
Needless to say, pie is amazing — and we're not talking pizza pies. The flaky crust! The creamy filling! A la mode! The fact that there is no math involved whatsoever! (Cue the irritating mathematical constant simply known as "pi.") So, put on your stretchy pants and grab a fork because we are highlighting the best of the best when it comes to pie in Jacksonville!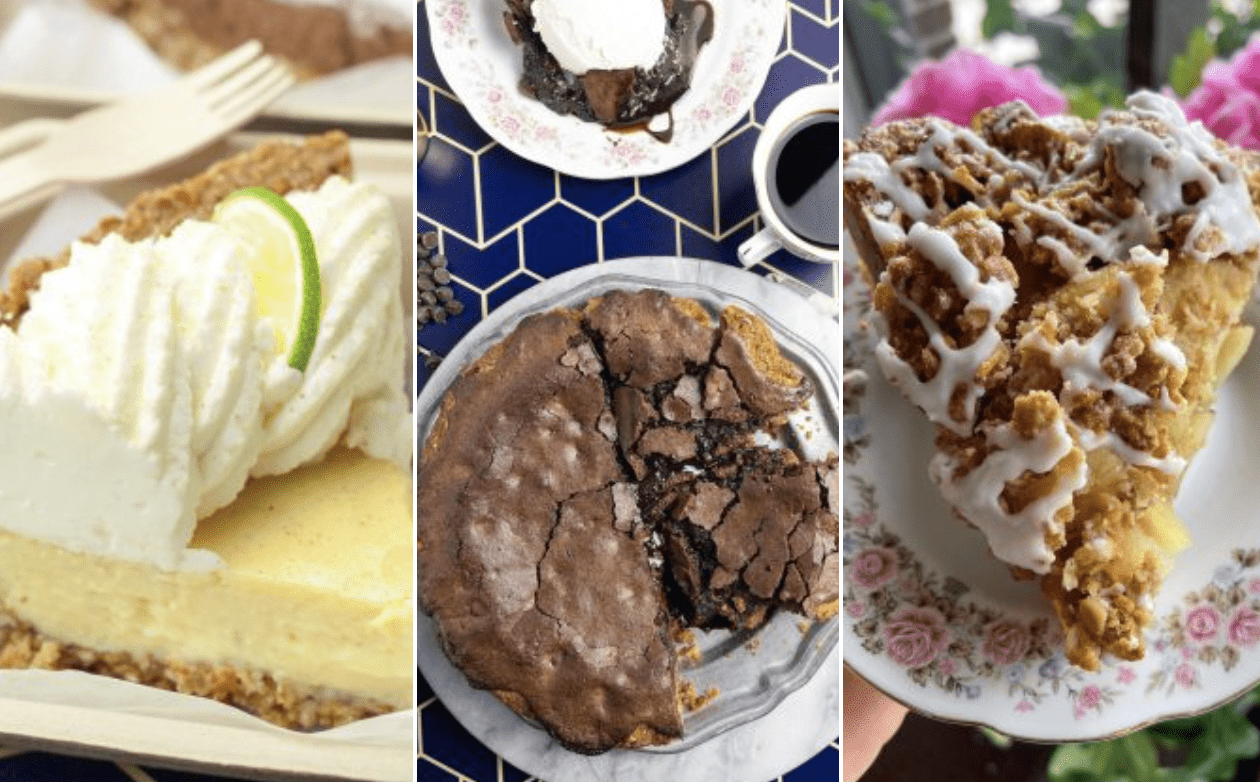 Mixed Fillings (Riverside & Avondale)
Mixed Fillings is a community favorite for pie in Jacksonville, and not just due to the adorable name (mixed feelings, get it?). Named the best pie shop in Florida by The Florida Times-Union, this speakeasy-style specialty pie shop is female-owned and operated and is located in the rear of the building in the historic Riverside and Avondale neighborhood. Their handmade crusts are delectable, and rotating flavors that are hilariously named include "Peanut Butter & Jealous," "Beach, Don't Kill My Vibe," "Apple of My Eye," and "Blurred Limes." Walk-ups and pre-orders are available — we highly recommend the pie flights to get a little taste of everything!
Address: 2251 Oak Street, Jacksonville, FL (soon moving to Park St.!)
Hours: Wednesday–Saturday, 10 a.m.–5 p.m.
Follow: Facebook, @mixedfillingspieshop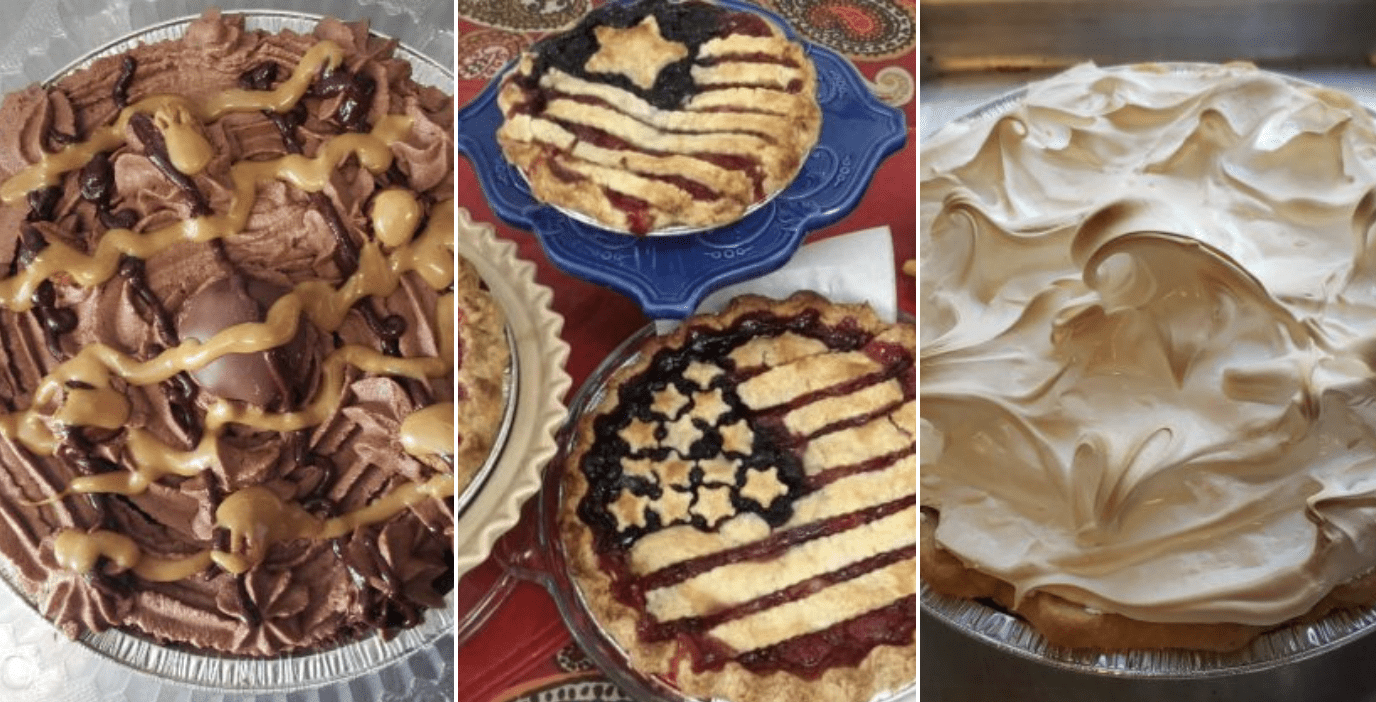 Pie Heaven (Atlantic Beach)
Pie Heaven is the real deal. Nothing but pie on the menu: savory (think shepherd's pie and chicken pot pie), custard, fruit (from local and regional farms), and even special-order options such as gluten-free, sugar-free, or vegan. They boast using the finest ingredients, and you can definitely taste the difference. And don't get us started on the handmade crust! Flavors at this charming roadside gem come and go with the seasons, and many popular items sell out daily, so arrive early.
Address: 1980 Mayport Road, Atlantic Beach, FL
Hours: Tuesday–Friday, 10 a.m.–6 p.m.; Saturday, 10 a.m.–5 p.m.
Follow: Facebook, @pieheavenbakerycafe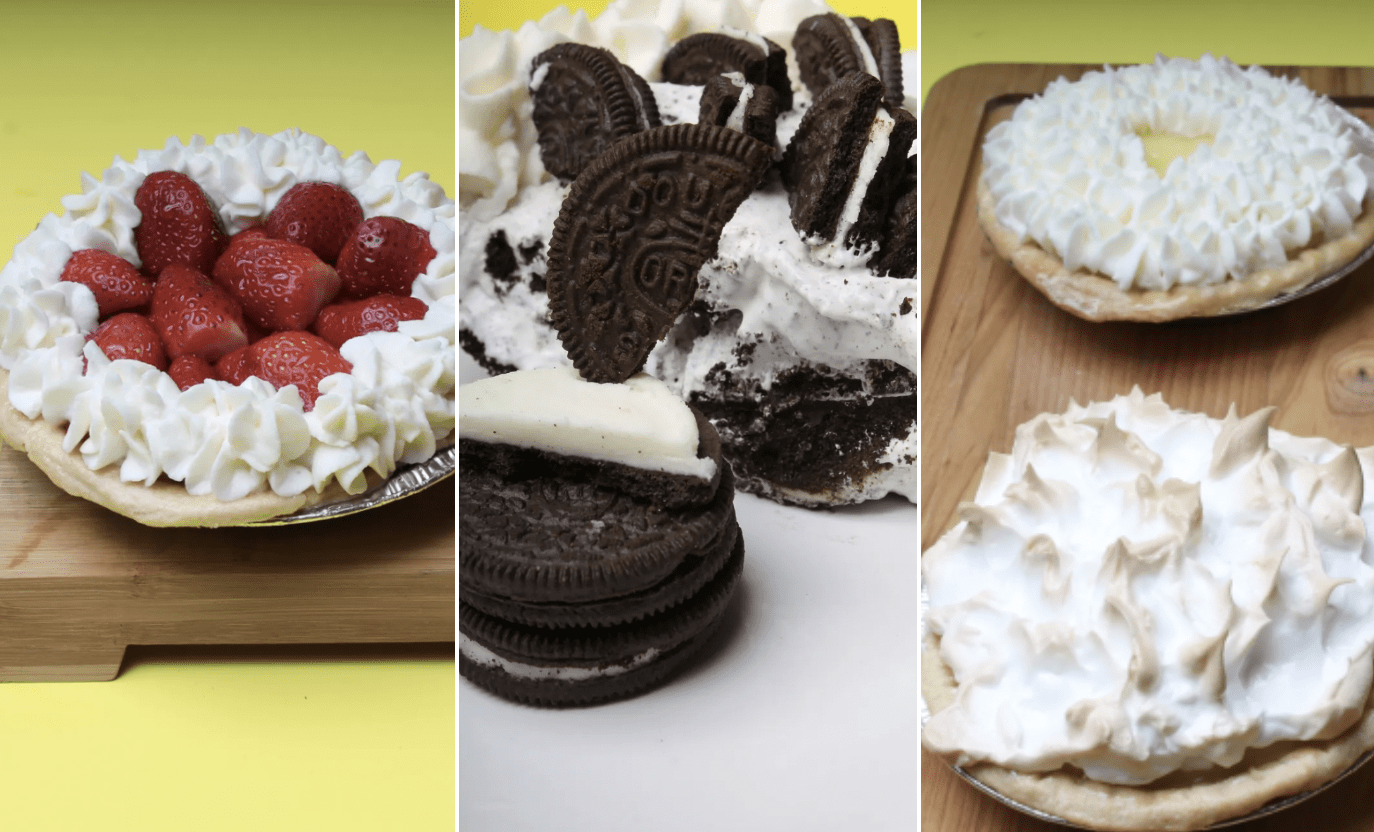 Me, Myself & Pies (Riverside, Fernandina Beach)
Me, Myself & Pies offers made-to-order pies for pickup at both their Riverside location and at the Fernandina Beach Farmers Market. Incorporating seasonal and local ingredients, this commercial kitchen specializes in sweet and savory circular goodness made from scratch in a variety of sizes. Fruit pies include apple, peach, blueberry, and beyond, while cream and custard pies like French silk, lemon meringue, and coconut make the mouth water.
Address & Hours: 1020 Park Street, Jacksonville, FL, 2nd and 4th Fridays of the month; Fernandina Beach Farmers Market, N. 7th Street, Fernandina Beach, FL, 2nd and 4th Saturdays of the month, 9 a.m.–1 p.m.
Follow: Facebook, @memyselfpies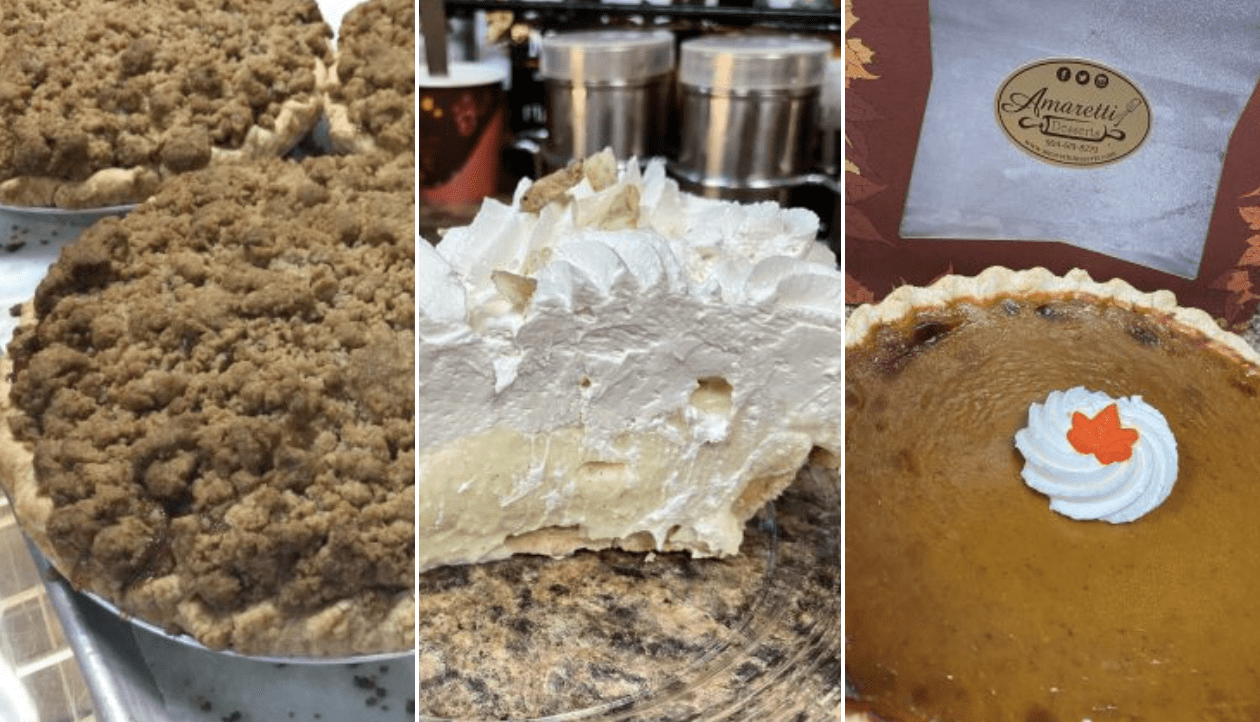 Amaretti Desserts (Durbin Crossing)
The family-owned Amaretti Desserts is known for its made-from-scratch bakery items such as cupcakes, cakes, cookies, and pastries — but their pies are where it's at! Key lime pie, chocolate silk pie, peanut butter pie, and apple pie, just to name a few (but we say the Kentucky Derby pie is a must!). In addition to catering and whole cakes, they also serve up Brass Tacks-brewed coffee, cold brew, and lattes.
Address: 14965 Old St. Augustine Rd, Suite 105 Jacksonville, FL
Hours: Tuesday–Thursday, 8 a.m.–8 p.m.; Friday 8 a.m.–9 p.m.; Saturday 10 a.m.–9 p.m.; Sunday 12 p.m.–6 p.m.
Follow: Facebook, @amarettid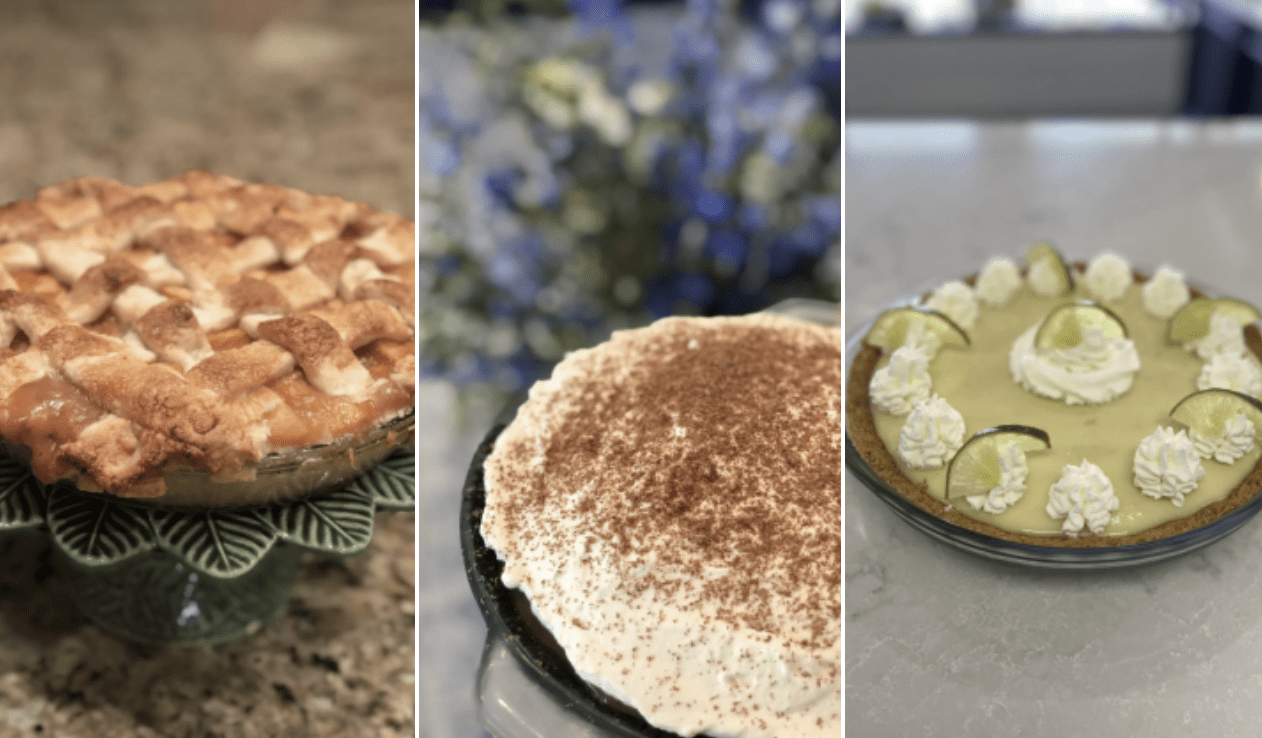 The Bakery Jax (San Jose)
Established in 2019, The Bakery Jax is family owned and offers handcrafted cookies, cakes, breads, muffins, and pies from scratch. Their pies include crust or streusel topping and include key lime, s'mores, banana cream, lemon meringue, and more! Don't see a dessert you like? They make custom creations!
Address: 4588 San Jose Boulevard, Jacksonville, FL
Hours: Tuesday–Saturday, 10 a.m.–the goods are gone (usually around 3 p.m.)
Follow: Facebook, @thebakeryjax
Where do you most prefer to feed your craving for pie in Jacksonville?