On the first Friday of June each year, all around the country we celebrate National Doughnut Day. This event was created by The Salvation Army in 1938 to honor the men and women who served doughnuts to soldiers during World War I.
But if you ask my son, who is a self-proclaimed doughnut expert, every day should be National Doughnut Day. We recently embarked on a tour of Jacksonville in search of our city's sweetest, roundest treats.
Our first stop was Cinotti's Bakery, 1523 Penman Road, 32250 (Jax Beach). Cinotti's is a family-owned bakery that has been on the scene since 1964 and is the go-to place for birthday cakes and sweet desserts at the beach. Their best-known doughnut is their seasonal pumpkin doughnut, which is only available in the fall (AND TODAY!). In 2013, they sold over 500 dozen of these warm, sweet, surprisingly wonderful pastries. It's no wonder people line up at midnight in September to get their hands on a dozen! Cinotti's has many other flavors, such as maple bacon, strawberry, and the little's favorite, chocolate sprinkle.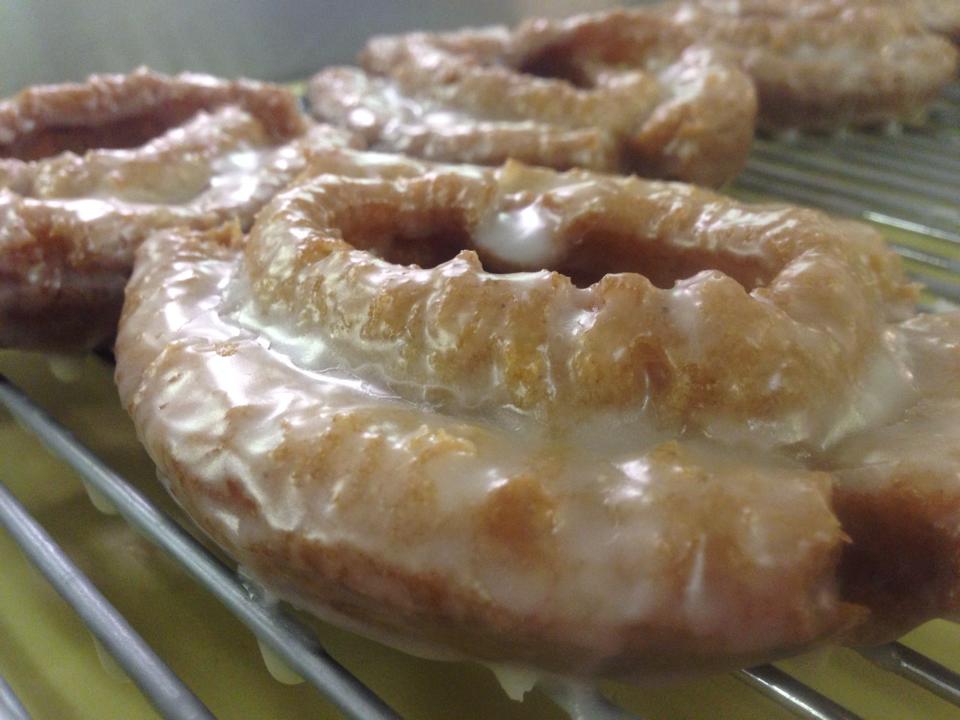 We took a trip to Riverside and feasted on a glorious chocolate doughnut from Sweet Theory, 1243 King Street, 32204 (Riverside). There is a reason people travel from all sides of Jax to this charming little bakery on King Street. Their desserts are unbelievably delicious. And did I mention that almost everything is dairy/nut/gluten free?! We opted for a Stretchy Pants doughnut, which is glazed with a chocolate chip cookie in the middle. I mean, really! Sweet Theory is always switching up their desserts and doughnut flavors, which is perfect for the connoisseurs in my house.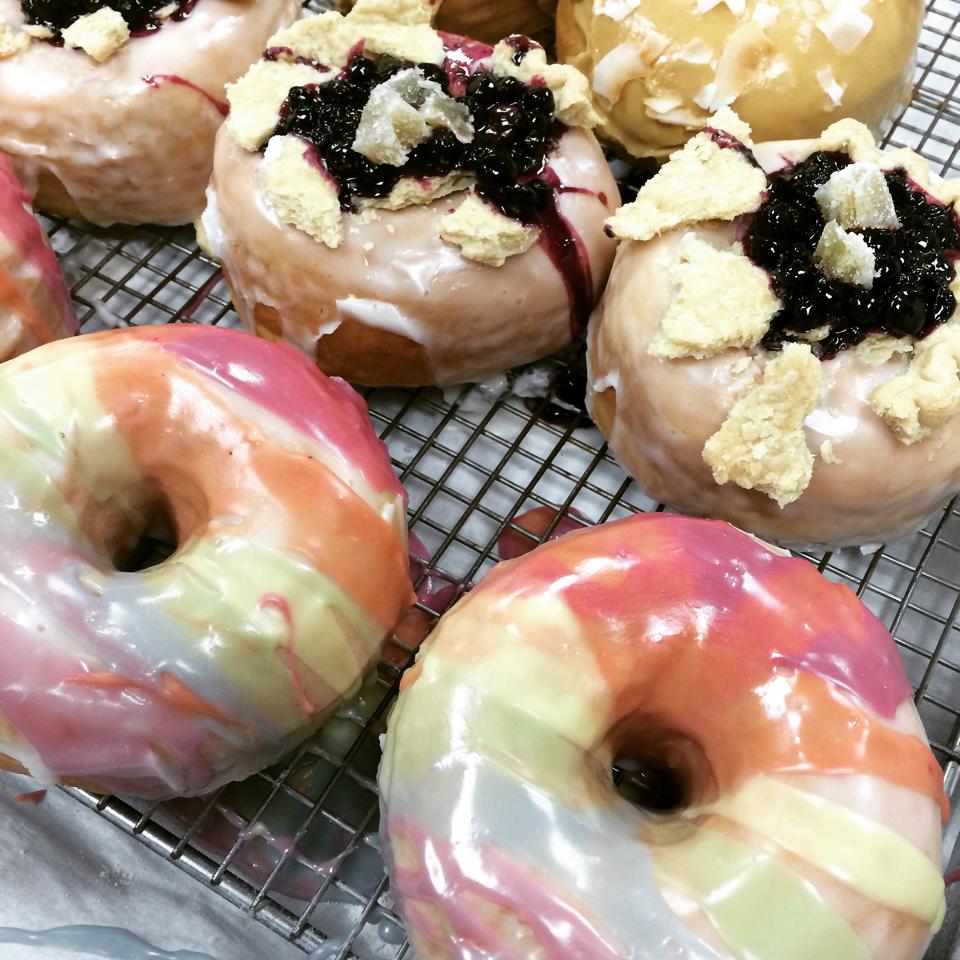 Located down the street from the Jacksonville University is The Donut Shoppe, 1535 University Blvd N, 32211 (Arlington), which is arguably the best one in Jacksonville. Open in 1962, this Jacksonville institution has been in three different Arlington locations, but people always seem to make their way to this famous shop. Best known for their "uglies," a bear claw that more than makes up for its appearance with its flavor. You will have to get there by 2 p.m. and they don't accept credit cards (they have an ATM in the shop in case you forget). The day we visited, it was 11 a.m. and the pickings were slim. Arrive early for the best selection!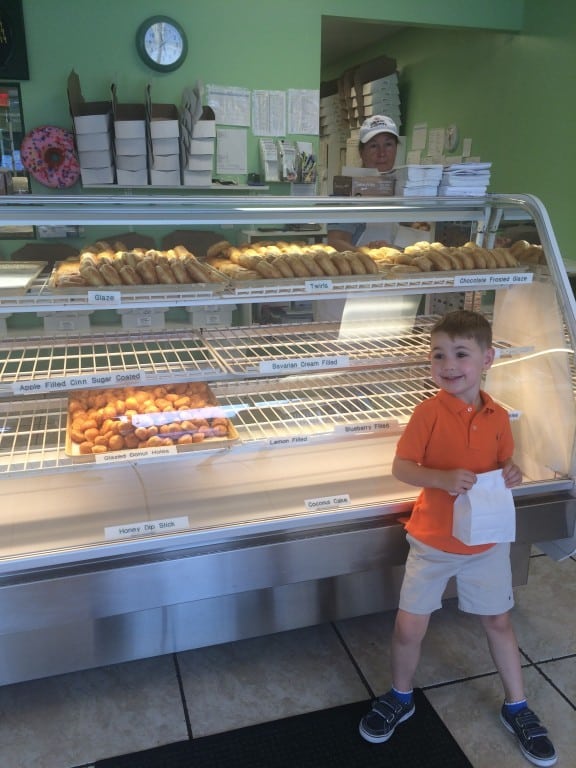 Good Dough, 1636 Hendricks Avenue, 32207 (San Marco) is one of the newest shops in town. Nestled in San Marco, this is a friendly neighborhood spot for artisan doughnuts and quality coffee. They handmake all their donuts from scratch in small batches throughout the day. They may run out of certain flavors at times, but they will restock. Good Dough changes their menu monthly, so you'll want to visit frequently to check out all the new flavors. Be sure to try the Nutella-Filled Bomb if it's available — though it looks small, this tasty treat packs big flavor.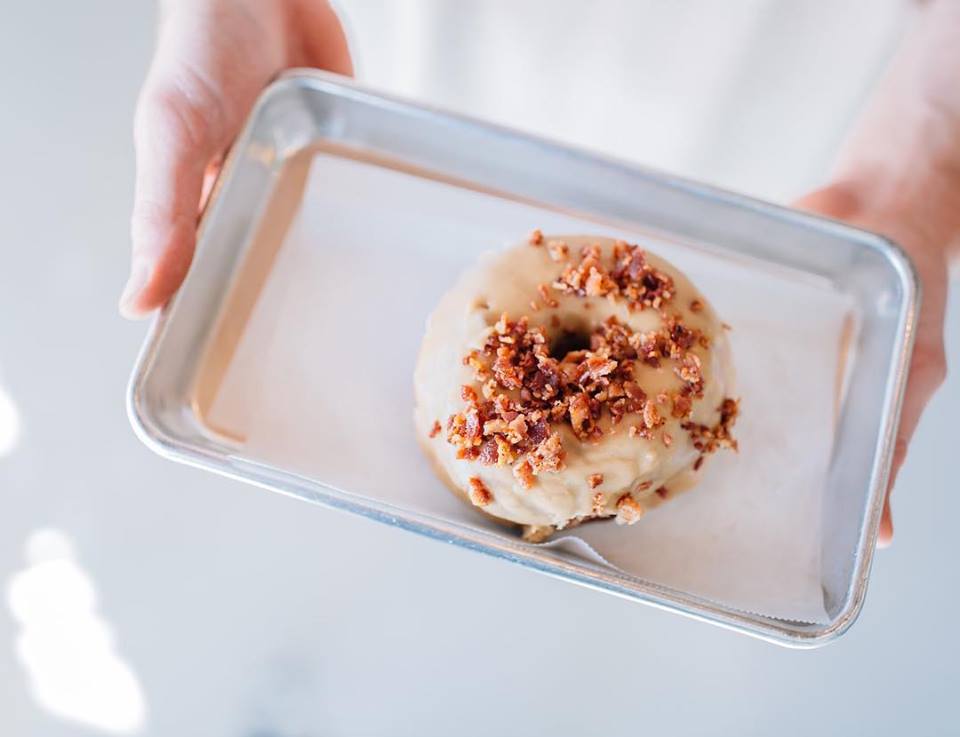 Even newer to the scene is Mini Bar Donuts, 1300 Beach Boulevard, 32250 (Jax Beach). These perfectly portioned mini gems are the perfect bite ANY day of the week. I just love the quirky variety of flavors, like Fruity Pebbles, Pop Tart, and Samoa. I love that because of their size, you can try even more flavors. I also love that Bold Bean Coffee Roasters is served in their spacious spot. The Mini Bar has also shown that they are philanthropists, already having given so much love to the Jacksonville community.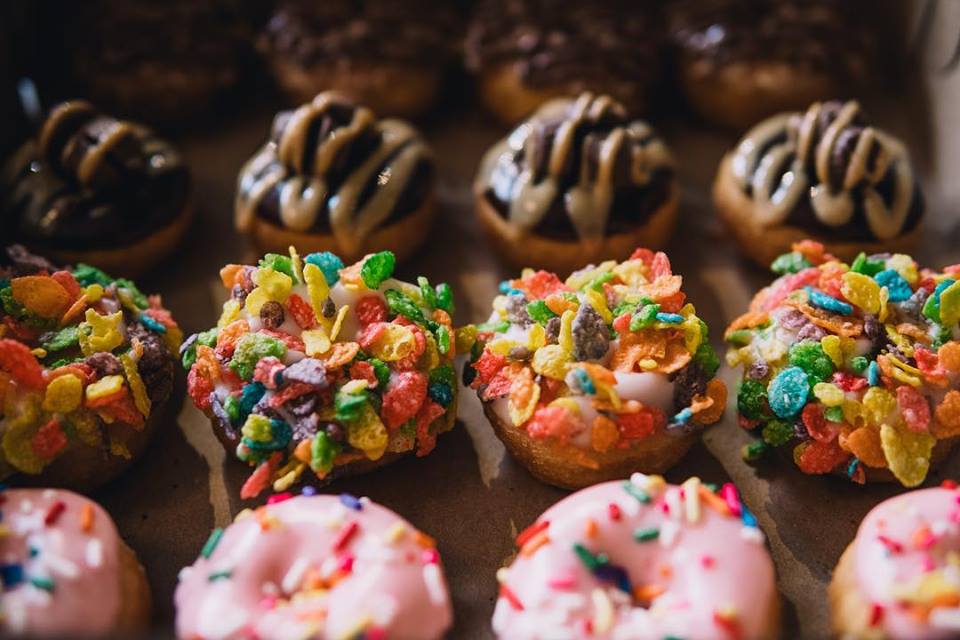 It's hard to beat a hot glazed doughnut from Krispy Kreme Doughnuts (various locations, including Westside, Mandarin, Arlington & Southside). As a child on the Westside, we would drive to the Krispy Kreme on Cassat Avenue and watch the doughnuts being made. I still have this experience with my own kids, though we visit the location on Atlantic Blvd. instead. It's hard to ignore that bright red HOT DOUGHNUTS NOW sign in the window. Very kid friendly, there are always complimentary balloons, pencils, and hats for the kids. They also offer many different free doughnut days throughout the year, such as Pirate Day, National Doughnut Day and their birthday celebration in July.

Where is your favorite place to get your doughnut fix in Jax?