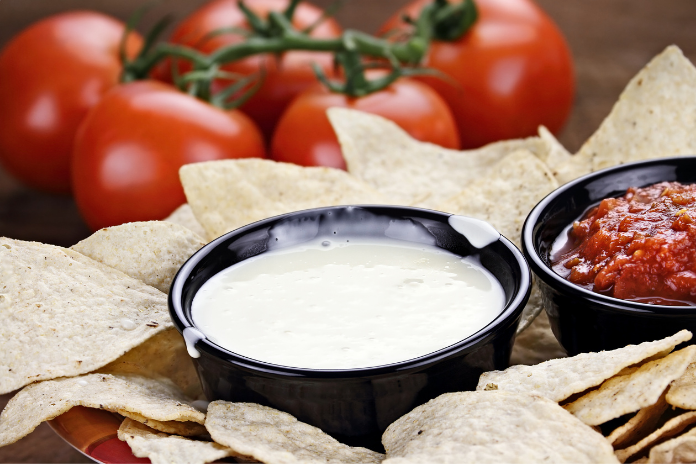 There are days when only the warm, comforting joy of queso will soothe all of life's woes. In times like these, it's essential to know where to go that will offer up delicious queso with mounds of tortillas or chips. There are many restaurants in Jacksonville with queso on the menu, but these are some of the standouts and staff favorites. Each restaurant on this list underwent a thorough taste-testing process and analysis by myself and my brother-in-law, a Queso Aficionado, as well as a survey of the Jacksonville Mom contributors. Enjoy, and tell us where you love to go when you crave the joy of melted cheese dip.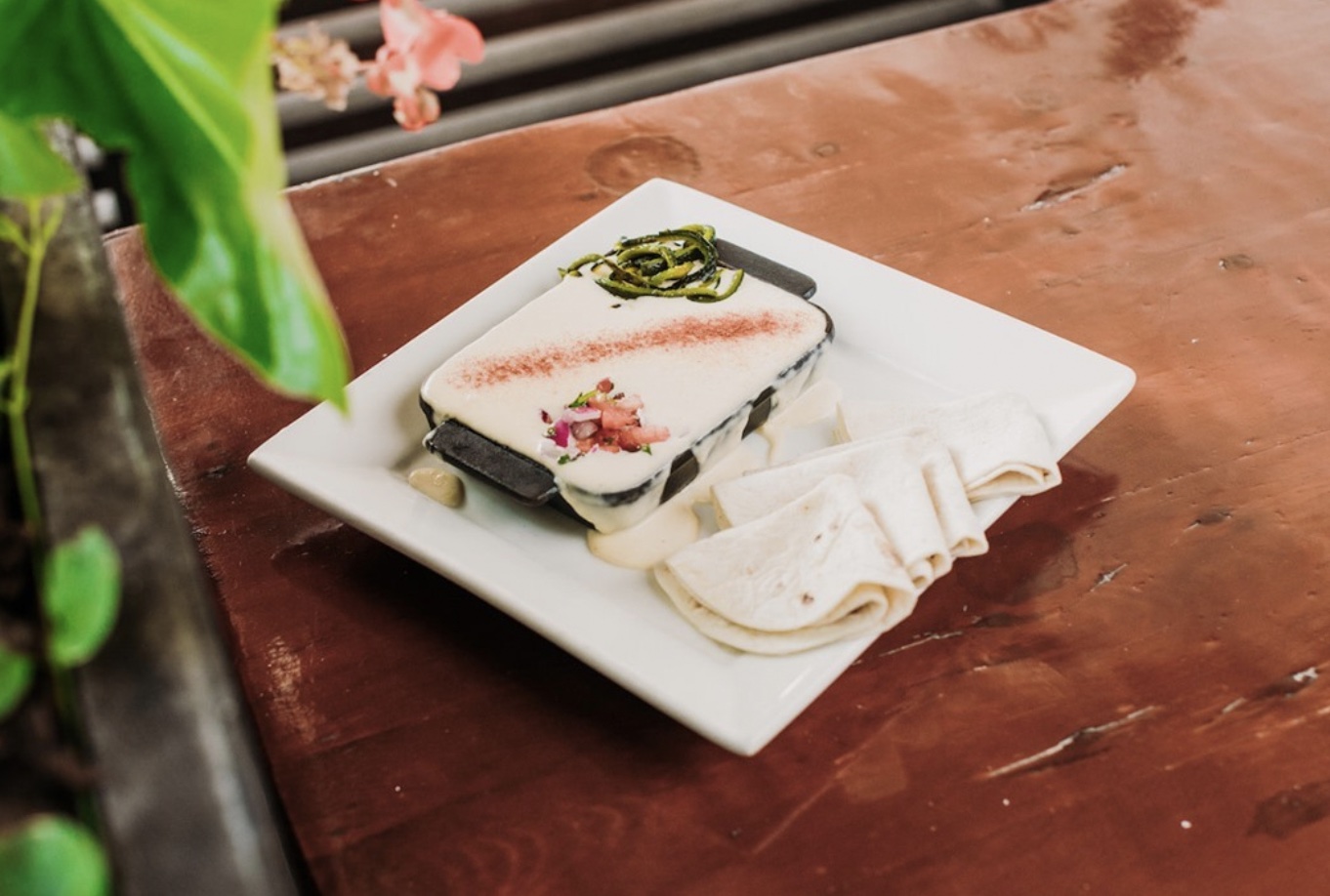 Best Queso Overall: Flying Iguana / Iguana On Park
Imagine a tray of freshly prepared melted cheese with roasted poblanos, optional chorizo, and warm tortillas. Hands down, this is the queso I see when I close my eyes and dream. An unofficial survey of friends and family all agreed — this one at Flying Iguana is hard to beat. And now there are two locations to get your fix! Come for the queso, and stay for the amazing tacos and margs.
Locations: Flying Iguana, 207 Atlantic Blvd, Neptune Beach, FL 32266; Iguana on Park, 3638 Park St, Jacksonville, FL 32205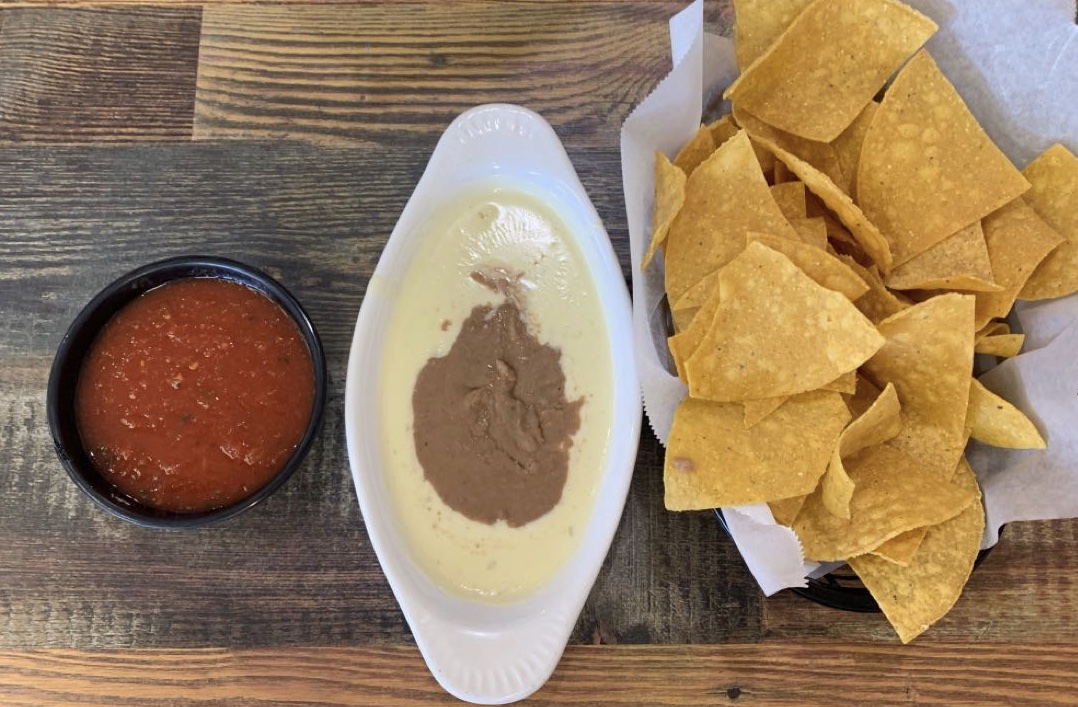 Best Queso Bean Dip: Taco Libre
From this unassuming location off of San Pablo came a revelation. Refried beans… surrounded by cheese?! The creamy, salty beans elevate the well-prepared queso blanco, making Taco Libre's bean dip a true standout.
Location: Taco Libre, 14286 Beach Blvd, Jacksonville Beach, FL 32250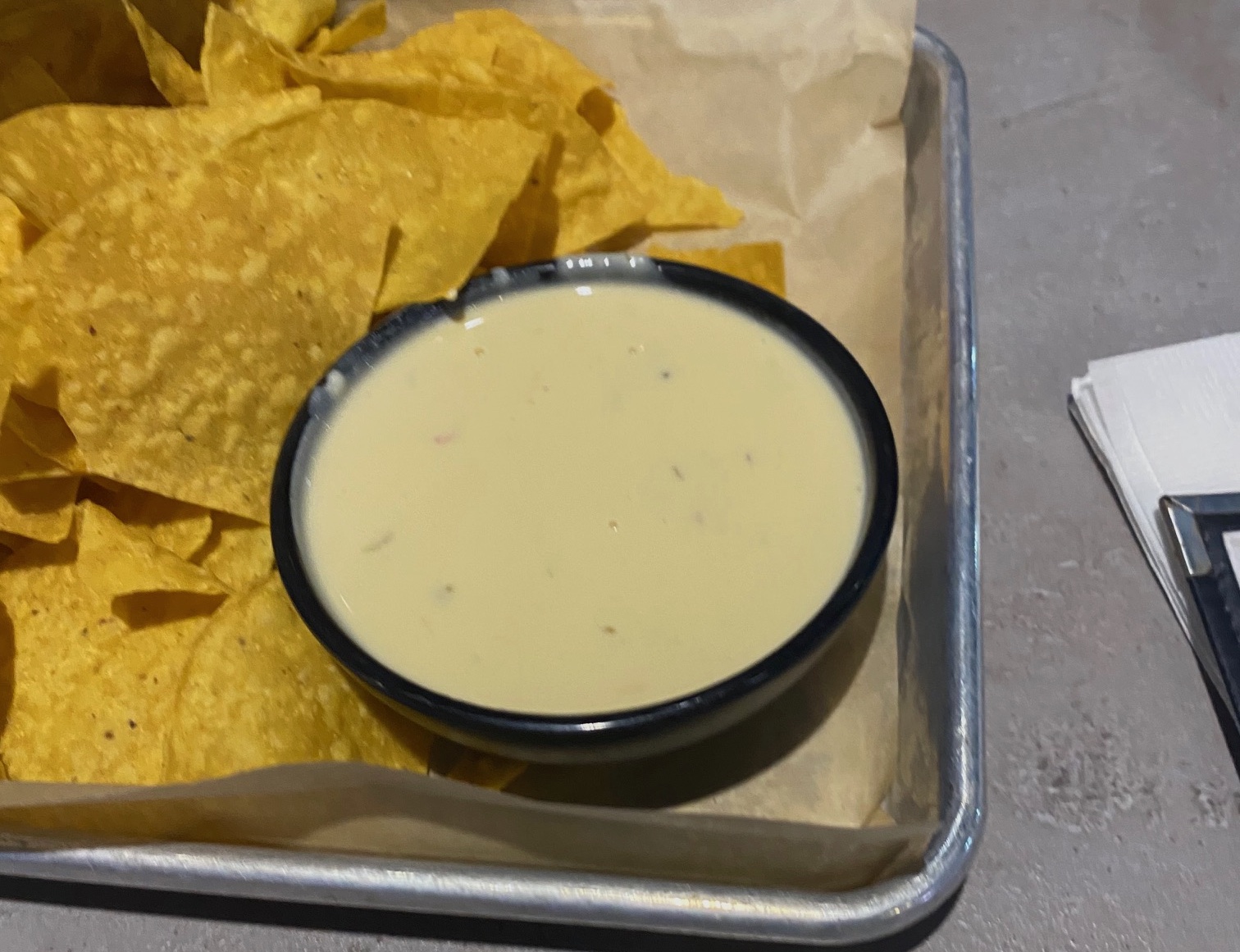 Best Queso with a Kick: Burrito Gallery
Ordered on a whim since I was writing this article, our table was delighted by this cheese dip. It had a slight kick to it and was flavorful — did it have little salsa stirred in, perhaps? A mystery I shall have to attempt to solve by eating again. Bonus: Burrito Gallery is delightfully kind to kids.
Locations: Burrito Gallery, Downtown, 21 E Adams St, Jacksonville, FL 32202; Riverside, 90 Riverside Ave #601, Jacksonville, FL 32202; Jax Beach, 300 Beach Blvd #1, Jacksonville Beach, FL 32250; Gate, 5016 Gate Pkwy Suite #1, Jacksonville, FL 32256
Honorable Mentions
El Jefe: The cheese at this Murray Hill Mexican restaurant has just enough peppers for interest. Come to El Jefe for the queso and stay for the Tex Mex. Location: 947 Edgewood Ave S, Jacksonville, FL 32205
Cantina Louie: The queso at Cantina Louie is not the reason you go (that's the killer food), but it's a bonus. Click here for locations.
Anejo Cocina: The food is delicious, the margaritas flavorful, and the queso good (you can even make it a bean dip). Worth stopping in. Locations: Riverside, 220 Riverside Ave Ste 103, Jacksonville, FL 32202; Ponte Vedra, 330 A1A N, Ponte Vedra Beach, FL 32082; Yulee, 20 Homegrown Way, Yulee, FL 32097
Taco Lu: A Jacksonville Beach staple, Taco Lu has queso options, including a fundido. Location: 1712 Beach Blvd, Jacksonville Beach, FL 32250
Chuy's: There is a hint of spice to the Chuy's version, but not so much that the unspicy need avoid it. If you go, get the chicka-chicka boom boom enchiladas. Location: 4914 Town Center Pkwy, Jacksonville, FL 32246
Where do you love to go for queso? Do you agree with our top picks? Sound off in the comments!