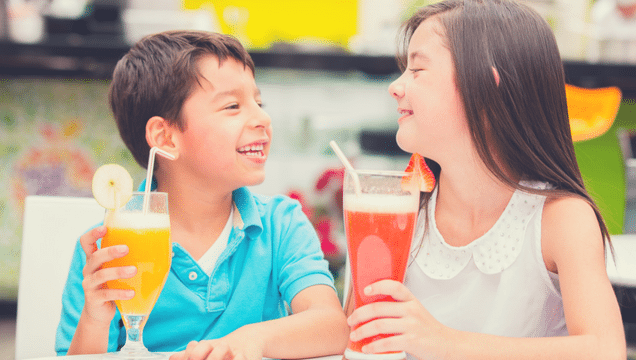 You asked and we listened! We have compiled a list of KIDS EAT FREE restaurants in Jacksonville! Our goal was to find a place for your children to eat free every night of the week and we have done just that. Why? Because some nights, Mommas just don't feel like cooking! We think it might be easier than booting up your computer and scouring the internet for Kids Eat Free deals. We did the work for you. Categorized by day, in our Family Directory you will find some of our favorite KEF (Kids Eat Free) spots.
Please note that this is a compilation of restaurants that have a KIDS EAT FREE policy, not necessarily a "Kids' Night." Sure, restaurants like Chick-fil-a have a great kids' night, but they do not eat free. Mellow Mushroom allows kids to top their own pizzas (that are 1/2 off) on their kids' night. Also, unless indicated, an adult meal must be purchased in order to receive your child's meal free.
We recommend calling ahead as restaurants sometimes change their KEF policy.