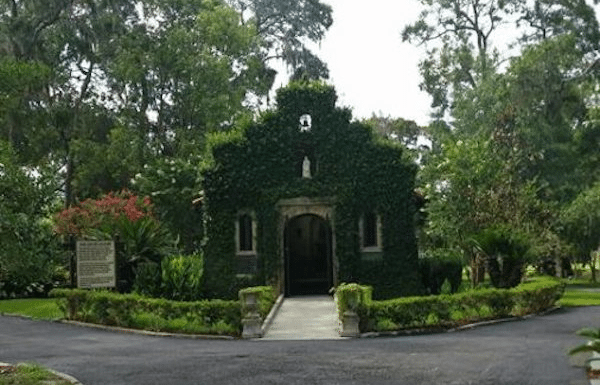 Growing up on Florida's First Coast, I was a frequent visitor to St. Augustine. Like most people, I would see the great cross off in the distance, but it wasn't until I was an adult that I realized it wasn't just a giant monument. The Mission of Nombre de Dios and the Shrine of Our Lady of La Leche quickly became one of my favorite places to go in St. Augustine, but it's taken on a whole new meaning for me now.
Currently pregnant with my fifth baby, I am about to undergo my fifth c-section on July 21st. To say there aren't some nerves would be a lie — each successive c-section gets riskier, as I'm aware, so it occurred to me that a trip back to one of my favorite places might be in order.
Devotion to Our Lady of La Leche (Our Lady of the Milk) dates back to fourth-century Jerusalem. And when the first Spanish settlers arrived in what is now St. Augustine, they brought their love for her with them as well. A chapel was built and dedicated to Nuestra Senora de La Leche y Buen Parto, or Our Lady of the Milk and Happy Delivery. A statue of a smiling Mary nursing the infant Jesus was placed in the chapel. The original chapel was destroyed over the years, as was the original statue, but the current chapel was built in the early 1900s, with a replica of Our Lady placed within.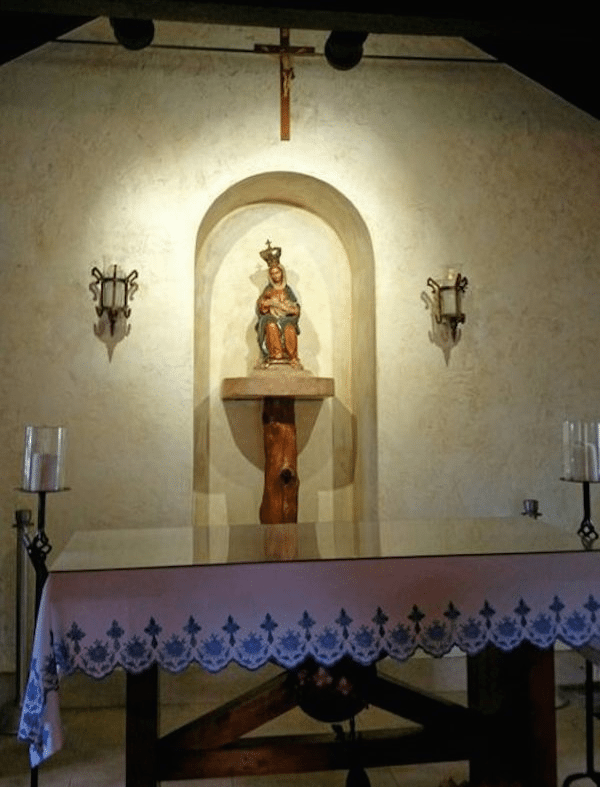 Today, women from all over the world journey to St. Augustine to visit Our Lady and ask for her intercession — to conceive a child, to have a safe pregnancy and delivery, to carry a baby to full-term, for help breastfeeding, and for healthy children. I wanted to visit again to pray for a safe delivery.
So on a recent Saturday morning, my husband and I packed up the kids and made our way to St. Augustine for a day trip. And as always, I was reminded why I love this quiet little space in an otherwise very busy city. The chapel was as beautiful and peaceful as ever. But of course, there is so much more to see there than just the chapel.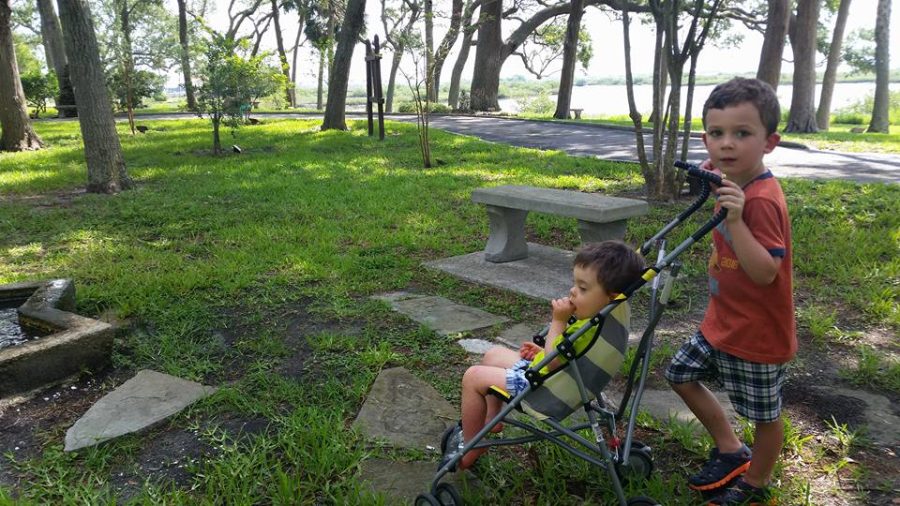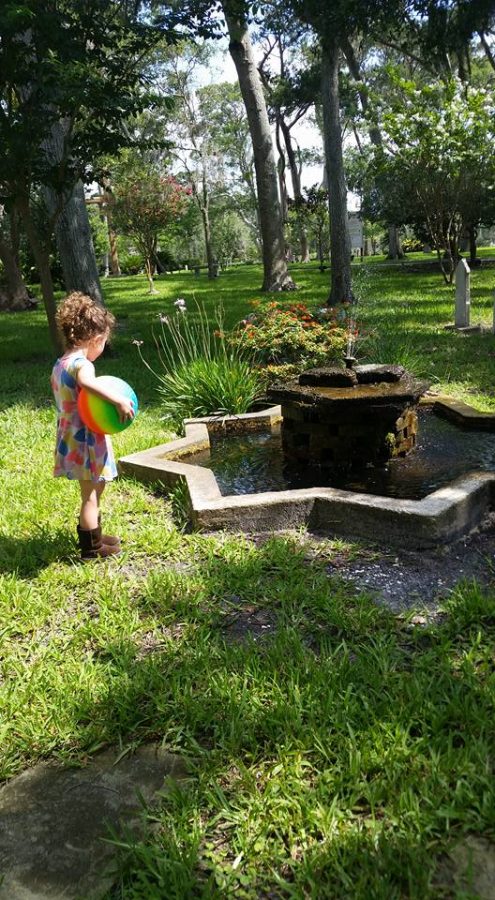 My kids love visiting the shrine and mission grounds. There is so much for them to see, and it's away from the crowds and noise of a lot of the other tourist attractions in St. Augustine. They got excited seeing the animals there, walking the grounds, and exploring.
Normally, you can see the Great Cross up close. Unfortunately, that area of the mission is closed to the public, as repairs continue to be ongoing from Hurricane Matthew. But it still offers a beautiful view.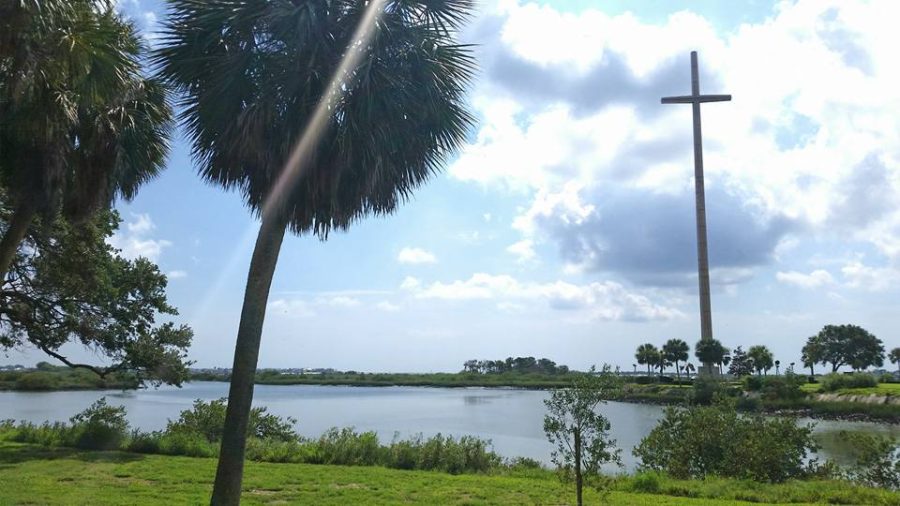 One interesting feature of the mission grounds is that there are ongoing archaeological excavations that have been going on since 1993. The state of Florida, the Diocese of St. Augustine, and the University of Florida partnered together to do archaeological testing and excavations. A museum on the mission grounds allows you to get a break in the air conditioning, and see some of the artifacts that have been uncovered at the site, along with other historical exhibits.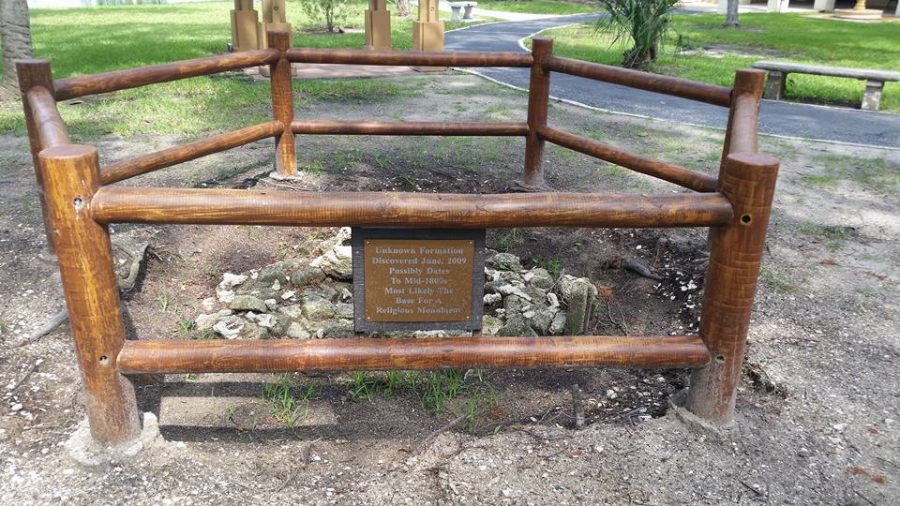 Of course, after spending some time at the mission and shrine, the kids were hungry. So we headed over to the grounds of the fort, Castillo de San Marcos, for a picnic and some play time. This is one of our favorite things to do as a family! We pack a cooler with drinks, food, and treats for everyone, fold up some blankets, and a few toys to play with.
This is definitely a highlight of any of our trips to St. Augustine. They love being able to run around, throw a frisbee or a football, and just be outdoors. Of course, it's hot this time of year, so we found a nice shady spot to set up camp. My husband kicked a ball around with the kids before taking them to explore the fort, where they got to go inside the moat and see a pirate ship out on Matanzas Bay.
Of course, they also loved just spinning around and being silly, too.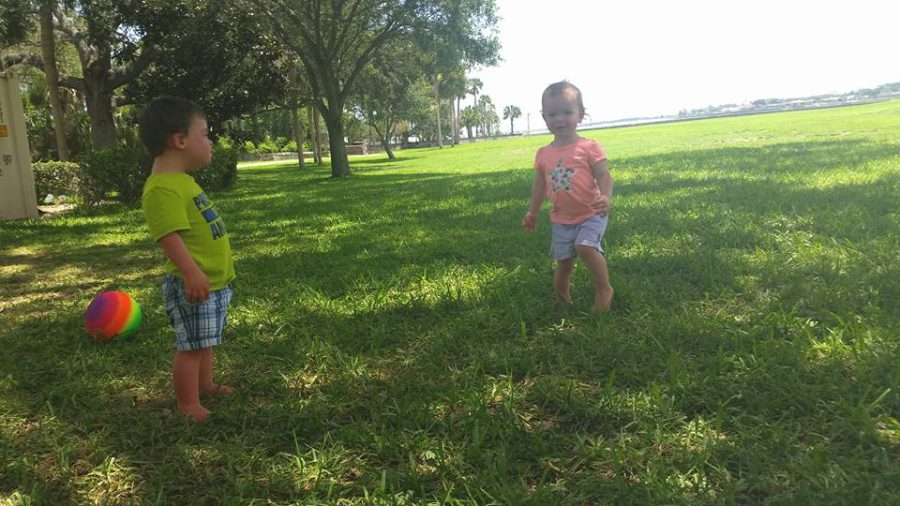 All in all, it was a perfect day trip, both fun and relaxing for the entire family. If you're looking for a good spot to explore in St. Augustine that's a little more hidden, with less crowds and noise than other popular tourist spots, the mission and shrine is a great place to add to your list.
What are your favorite spots in St. Augustine?