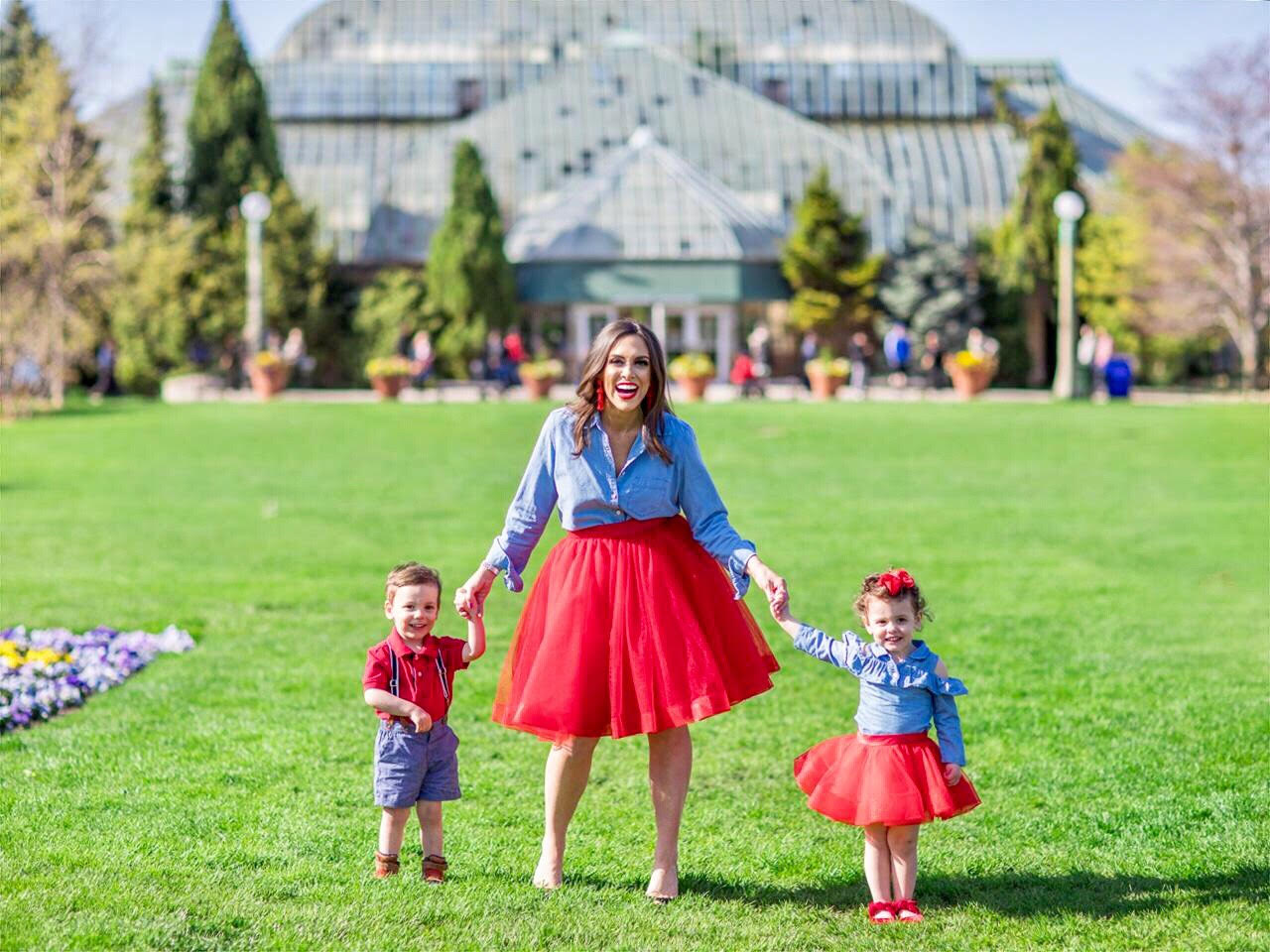 During a period when many media outlets are practically brimming with biased reporting and negative coverage, talk show host and executive producer Whitney Reynolds brings a breath of fresh air to viewers.
Through The Whitney Reynolds Show, the 33-year-old Oklahoma native sheds a positive light on real-life issues that impact today's ever-evolving landscape. Now in its ninth season, the 30-minute talk show airs on PBS in the Chicago, Peoria, Quad Cities and Jacksonville markets, having made its exciting First Coast debut just this spring. (Psst, tune in Fridays at 4 p.m. on WJCT!)
A former intern for Good Morning America and previous NBC news anchor, Reynolds' passion for people and exploring tough topics quickly took root, leading her to launch her talk show in 2011. The Whitney Reynolds Show was swiftly picked up by NBC, later moving to select PBS markets before earning its first Emmy nomination in 2015 for Outstanding Interview and Discussion Special Programming. Notable past guests on Reynolds' show include Chelsea Handler, Michael Phelps, and Magic Johnson.
In addition to making a difference on a weekly basis through educating and motivating talk show viewers, the Baylor University alum partnered with iHeartRadio Chicago to launch the inspiring "Whitney's Women" segment and pens a monthly column in Chicago Parent magazine. She also authored Beyond the Interviews: A 52-Week Guide of Inspiration, influenced by some of the more moving interviews and stories told on The Whitney Reynolds Show.
Reynolds resides in Chicago with her husband and 2-year-old twins, Marlowe and Acher. Read on for details surrounding The Whitney Reynolds Show's big Jacksonville debut, along with her tips for success and how she manages to balance it all.
The Whitney Reynolds Show is now airing in the Jacksonville market, how exciting! Why might Jax-based moms be drawn to your show?
The Whitney Reynolds Show launched on WJCT this spring. It feels good to officially be in the Sunshine State! Our show is a catalyst for positive change and we do this by telling real-life, delicate topics. We understand that EVERYONE has a story and we want our viewers to know that their's matters! Together we can find hope and inspiration through life's lessons with honest conversations. I feel like as moms we are on a very similar mission, however, on our show called "Parenting," it's a MUST to teach our kids that the story/life matters in a very big way!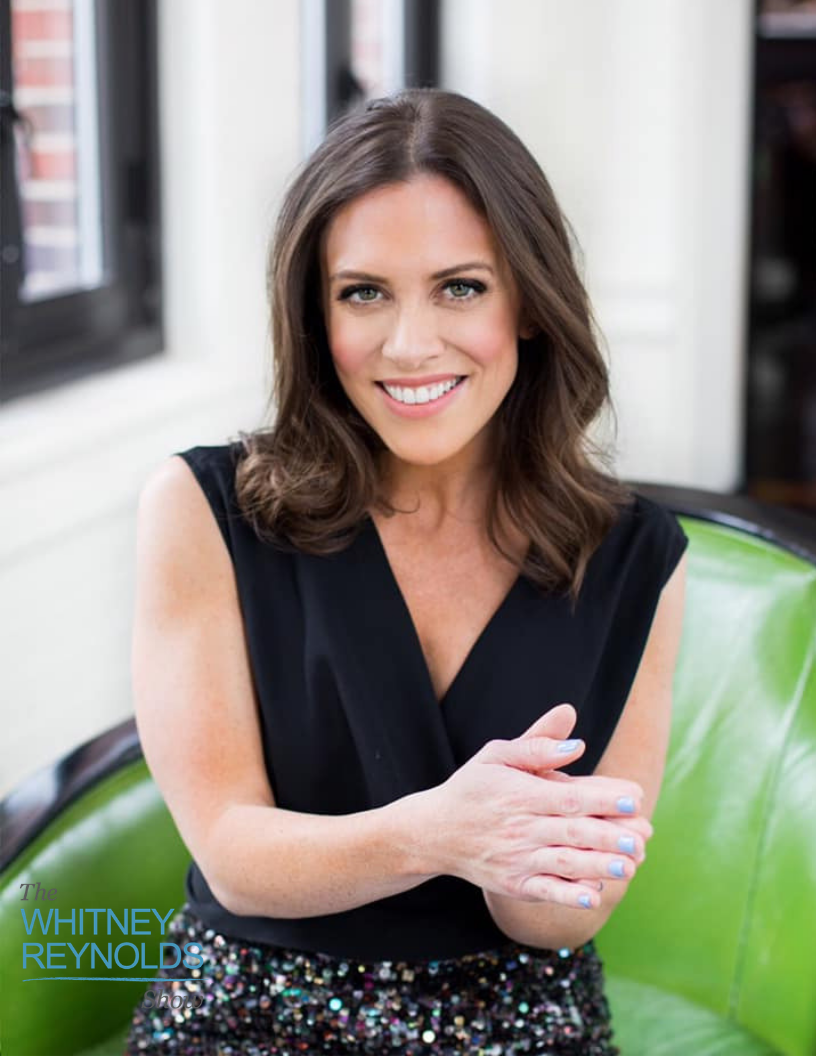 What initially drove you to create a talk show such as The Whitney Reynolds Show, one that explores those tougher, more delicate topics?
The truth is, I was once that delicate-type of topic that we feature on the program. A life-changing curveball impacted my childhood and that became an early platform for my life. I wanted other kids and families in similar situations to know that it will be okay! Fast forward to my twenties — my dream to be on TV had come true, I had gained a following and my show was airing in one of the biggest markets in the nation. I realized all my stars had aligned not by coincidence but for something much bigger than me. It was time to turn my critical focus to be that safe space that television viewers need. Together we are moving the dial forward.
Can you tell us about a story you've covered that particularly inspired or moved you?
We are currently working on our fall season. We just taped our season premiere with a man who lost his dad in a tragic hate crime. In the midst of mourning his father, he wanted answers so he asked the former racist skinhead who founded the organization that was linked to the crime to lunch. What unfolds on the program is shocking on many levels and has left a mark on my heart forever. This show is a must watch. It will be coming this fall to PBS.
What is the biggest challenge you've had to overcome throughout your career?
Understanding that the word "no" is a temporary stop until you get the YES! I've been told "no" so many times and the reality is the only "yes" you really need is from yourself. SAY YES to your dreams, SAY YES to being bold with your life and SAY YES even after someone else says no because eventually, they will join in on the YES FEST!
How about your proudest accomplishment?
It was my first Emmy nomination for my show on Veterans. Little did I know, at the awards I was actually pregnant with our twins. I had the opportunity to present at the ceremony and it's so cool knowing now that my kids were with me! They are my true "twinspirations!"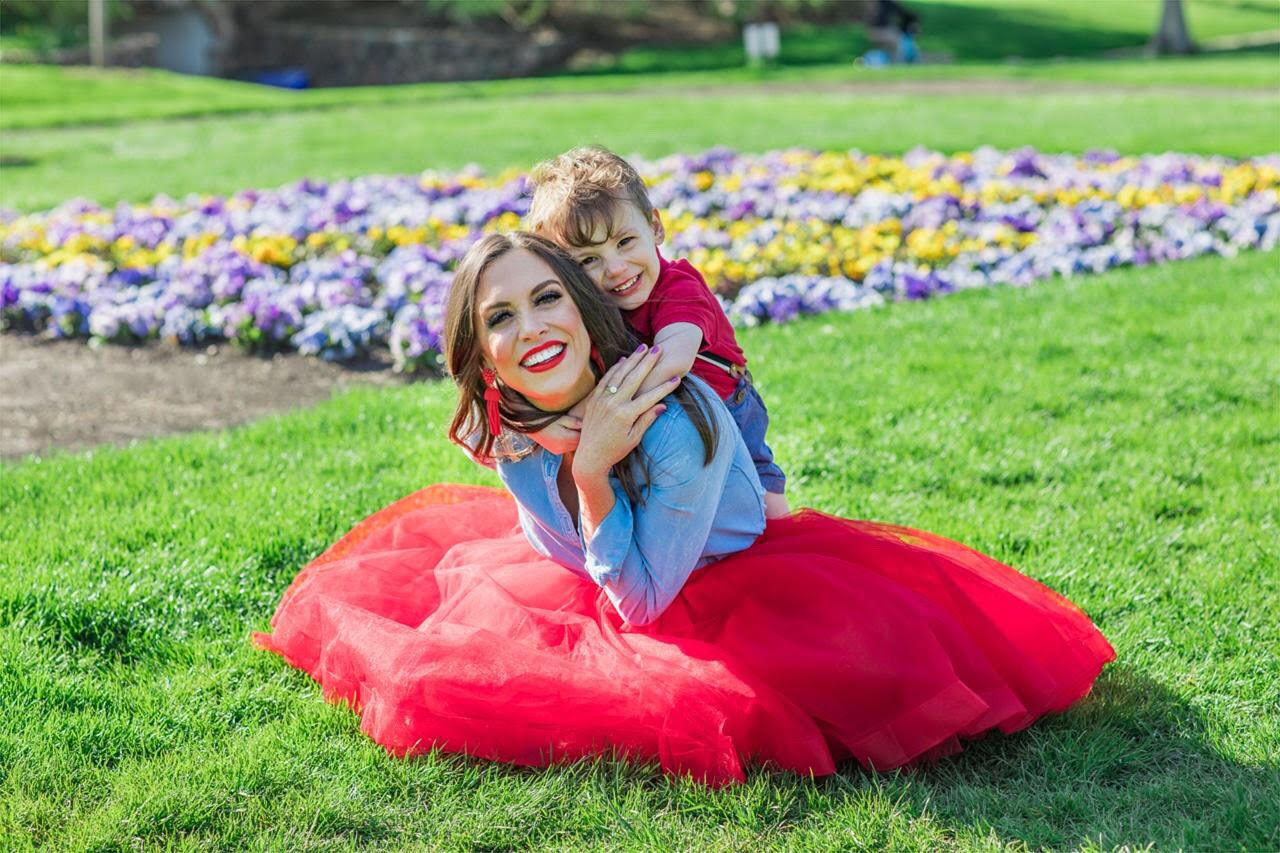 Wow, twins and running a successful talk show! So, what is a typical day like for you?
I start with a bowl of cereal, a cup of coffee and reflection by myself. My morning prayer is to make an impact first at home, on TV, and in person with the people I will connect with that day. From there we get the kids up (including my 14-year-old pup). My twins are extremely spirited (imagine that LOL) and we usually have some type of dance party or concert before preschool! Once the kids are off to school, I head into the TV or radio studio depending on the day. If we aren't taping, I am in meetings, because owning a talk show requires me to wear many different hats. I try to be off by 4 p.m. and spend late afternoons with my babies! Luckily for us, our team captain (my husband, Dave) cooks and cooks well. Every night we eat together and hunker down for family time. It's really funny on Mondays because that's when we air in my home market and my kids have learned to chant "Mommy's Show!" They really are my biggest fans!
It's the neverending trifecta for working moms — how do you manage to balance work, time with family and time for yourself?
Every day is a new balancing act. Some days are better than others, however, I have come to understand that as long as I am doing the best I possibly can, then my seesaw is right on point.
What obstacles faced by moms do you feel are most prevalent today?
We live in a day and age where we see a lot of images on social media. It's easy to feel behind before the day even begins. My challenge to everyone reading this would be, KNOW YOU WERE PICKED PERFECTLY for your child! No one is a better shEO for your family than you. Take stock in your mothering abilities because you are the leading lady!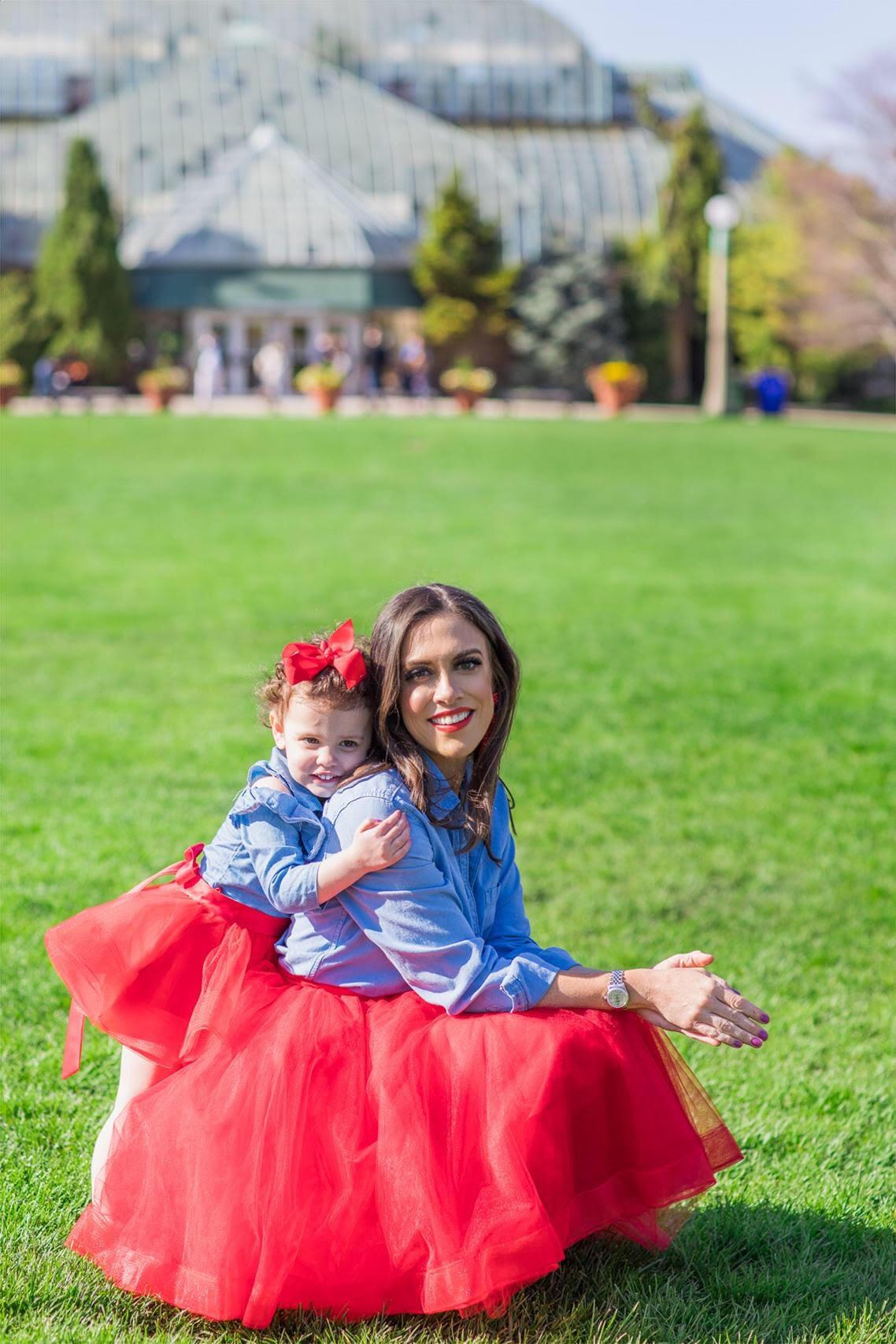 Do you ever struggle with the dreaded "mom guilt" — and if so, how do combat that and give yourself grace?
This ironically is one of the areas that is better for me than others. Don't get me wrong, "mom guilt" is real, yet in the past three years, I have worked so hard on being the example my kids need and that is being the best version of me daily. Again, some days I fail terribly but luckily for us, all that is the "grace" that tomorrow gives us.
What advice do you have for other moms who are trying to "do it all"?
YOU CAN'T, and the moment you understand that, start a priorities list. For example, I have a list of non-negotiables for me and my kids (things I am not willing to miss out on) and there are other things I've grown to accept I just can't do. Hopefully, for us all, that's where our "village" kicks in!
Describe your ideal Mother's Day:
Taking the day for seeing the blessing that motherhood is. I don't want a year to go by that I am not relishing in God's greatest gift to me here on earth. There are some missions in our life that we choose like work, and there are others that find us and call us Mom!
Tune in to The Whitney Reynolds Show Fridays at 4 p.m. on WJCT/PBS in Jacksonville!