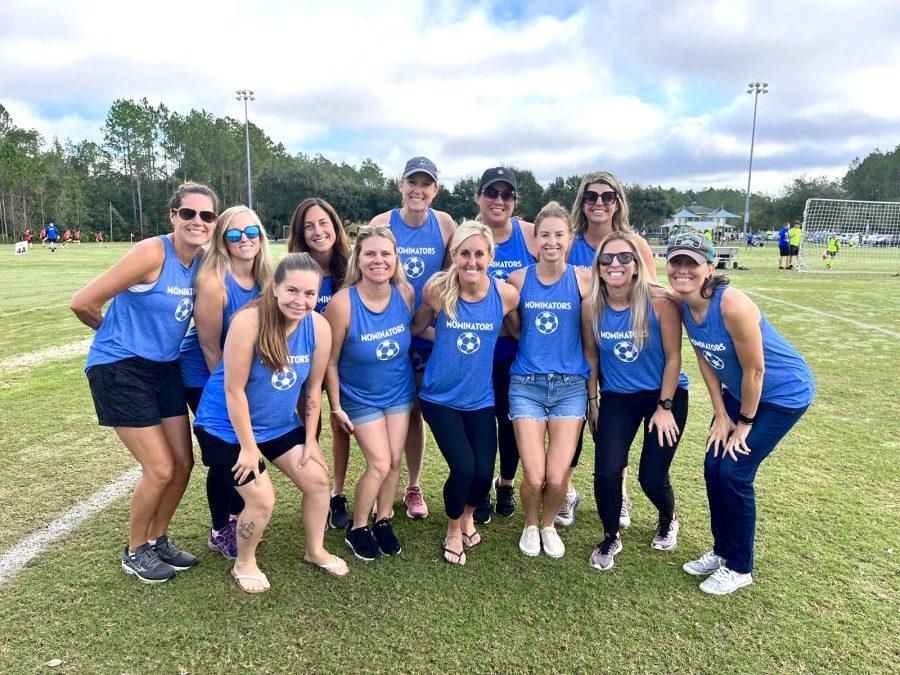 No, not that kind of athletic supporter, silly! As a proud "soccer mom," I can confidently say that I've perfected the art of being the best sports parent — or as I like to call us, "athletic supporters." Not to brag, but my sideline presence is unmatched. I've got my game-day gear on; my vocals are warmed up, there's paint on my face… okay, okay, not really — my kids are in elementary school, not the World Cup championship!
But I do have some experience being a sports parent and would love to share some tips that work for me and my family, and hopefully, they're helpful for you, too!
Tip #1: Be Supportive (but not too supportive)
Being a supportive sports parent is crucial, but it's all about balance. You don't want to be the parent who's yelling at the coach or players, but you also don't want to be the parent who's sitting silently on the sidelines or not paying attention at all. You need to find the perfect middle ground. My strategy is to cheer for every single player out there, regardless of whether they're on my kid's team or not. This way, everyone feels supported, and I don't come off as too intense. Chill out, friends… they are just kids!
Tip #2: Bring Snacks (but don't be basic)
Snacks are a must-have for any sports game. But let's be real: No one wants to eat plain old orange slices or granola bars. When it's my turn to bring snacks, I always try to mix it up and bring something fun and unexpected. On a hot Florida game day, it's fun to bring some popsicles in a cooler of dry ice. Alternatively, if it's a cold game, hot cocoa to serve after the game from a large thermos is always a hit. I also love when I get to sign up for snacks near a holiday — Halloween treats, anyone? 
Pro tip: Always bring extra treats for the younger siblings who are oftentimes dragged out to watch the games early on a weekend morning. Parents and kids appreciate it!
Tip #3: Be a Good Role Model
As a sports parent, you're not just there to support your child; you're also there to be a role model for all the kids on the team. So, make sure you're setting a good example. This means being respectful to the referees, coaches, and other parents. In recreational sports, a lot of the coaches are typically in volunteer positions and are already hard to come by. Show respect and be grateful for those who come out at least a couple of times a week to help your child grow and learn. I've seen some nasty sideline behavior from full-grown adults, and these referees and coaches don't deserve to be put in these awful situations. Which reminds me, watch your language — kids are watching from the field and the sidelines whether you think they are or not!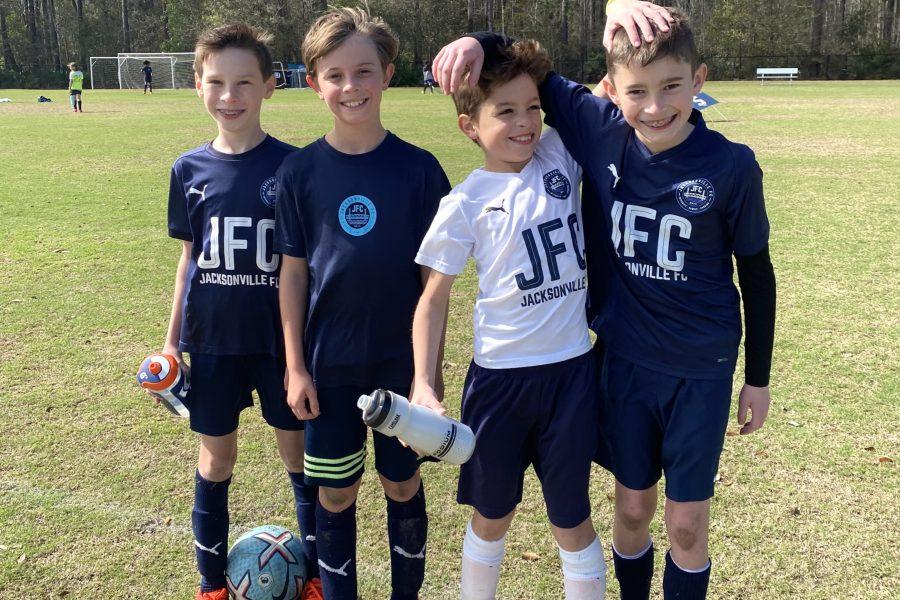 Tip #4: Bring the Right Gear
Living in Northeast Florida, you need to be prepared for anything. This means bringing the right gear to every game. I like to have a comfy, foldable chair, a large umbrella (just in case it rains or to block the harsh sun), and a blanket and or hoodie in the car (in case it gets chilly). I make sure to bring a hat, sunglasses, and plenty of sunscreen to pack with me in case anyone forgets. Always bring a travel cup of water (or coffee in my case) to keep hydrated for the duration of the game. I also bring an extra bottle of water just in case my son's water runs out before the game is over. Don't forget personal snacks for any little siblings (or grandparents) in your family who may come along to cheer for their favorite athlete.
Tip #5: Be Prepared at All Times
You never know what could happen during a game, so it's important to be prepared at all times. I always keep a first-aid kit in my car, just in case someone gets a blister or in case any of the players get injured. I also keep a bag of flushable wipes (helpful for dirty hands or an emergency trip to the public potty), extra team socks, and the opposite jersey (home and away). And of course, I always have a fully charged phone to take pictures and videos of all the action.
Tip #6: Have Fun!
Last but not least, don't forget to have fun! Yes, it's important to be supportive and prepared, but at the end of the day, sports are all about having a good time. So, cheer on your child and their team, make new friends with the other parents, and enjoy the experience. Who knows, maybe you'll even learn a thing or two about soccer (or whatever sport your child is playing) along the way.
I hope these simple tips make you feel like a seasoned vet when it comes to being prepared for your kiddo's first season of sports, or maybe you're already a pro and picked up something new. Just remember, it's all about having fun, watching your kid develop and grow, and making memories with your family. So, get out there, cheer your heart out, and don't forget to bring some epic snacks!
What are some of your best sports parent tips?