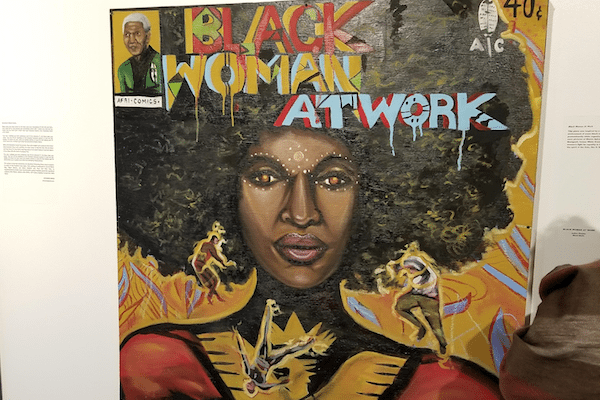 Two weekends ago, my family and I visited the Through Our Eyes 2018 exhibit in the Ritz Theatre and Museum's gallery. After perusing the exhibit, which I highly recommend, I strolled through the museum with my aunt. I was taken aback by Jacksonville's history. For example, while the Harlem Renaissance of the 1920s was happening in New York City, Jacksonville was known as "the Harlem of the South." I expressed to my aunt that I'd heard there was a lot of black history here, but I didn't have any concrete facts. She mentioned that there is an African-American history tour in Jacksonville that we should considering going on as a family so we could all learn together. So, as Black History Month draws to a close, I thought it would be fun to highlight some of the places where families can absorb some of the rich black history that Jacksonville has to offer.
African-American Heritage Trail
According to their website, you can, "learn about Jacksonville's rich African-American History as part of Florida's African-American Heritage Trail. This self-guided tour experience allows you to explore famous locations and points of interest at your own pace." Guided tours are also available.
Why go? As many of the locations are in the downtown area, this is a good way to explore the city and learn the history of some familiar locations at the same time. For example, you will learn that the Clara White Mission was founded by the daughter of a former slave and has been in operation for over 100 years.
Ritz Theatre and Museum
The Ritz Theatre is located at 829 N. Davis Street and is a stop on the Heritage Trail. The Ritz's mission is to "research, record, and preserve the material and artistic culture of African-American life in Northeast Florida and the African Diaspora, and present it in an educational or entertaining format showcasing the many facets that make up the historical and cultural legacy of this community." Check out their event calendar to see what's happening.
Why go? Not only do they offer regular exhibits that are entertaining and educational for the whole family, but they have regular shows that would make a great date night out.
Kingsley Plantation
Kingsley Plantation is located at 11676 Palmetto Avenue on the Timucuan Preserve and is also a stop on the Heritage Trail. Not only does it house the oldest residential home in Jacksonville, but it's the last plantation home that currently stands in Florida. Zephaniah Kingsley moved to Florida in 1814 with his wife, a former slave he both bought and later freed, and three children. You will see slave quarters, the barn, the plantation house and the kitchen house. Further, it's the southernmost point in the Gullah-Geechee Nation.
Why go? The Timucuan Preserve covers 46,000 acres, so not only will you be immersed in history, but you will be immersed in nature. Check the website for ideas on how to spend the day at the Preserve.
What are some of your favorite spots for learning more about the history of our great city?