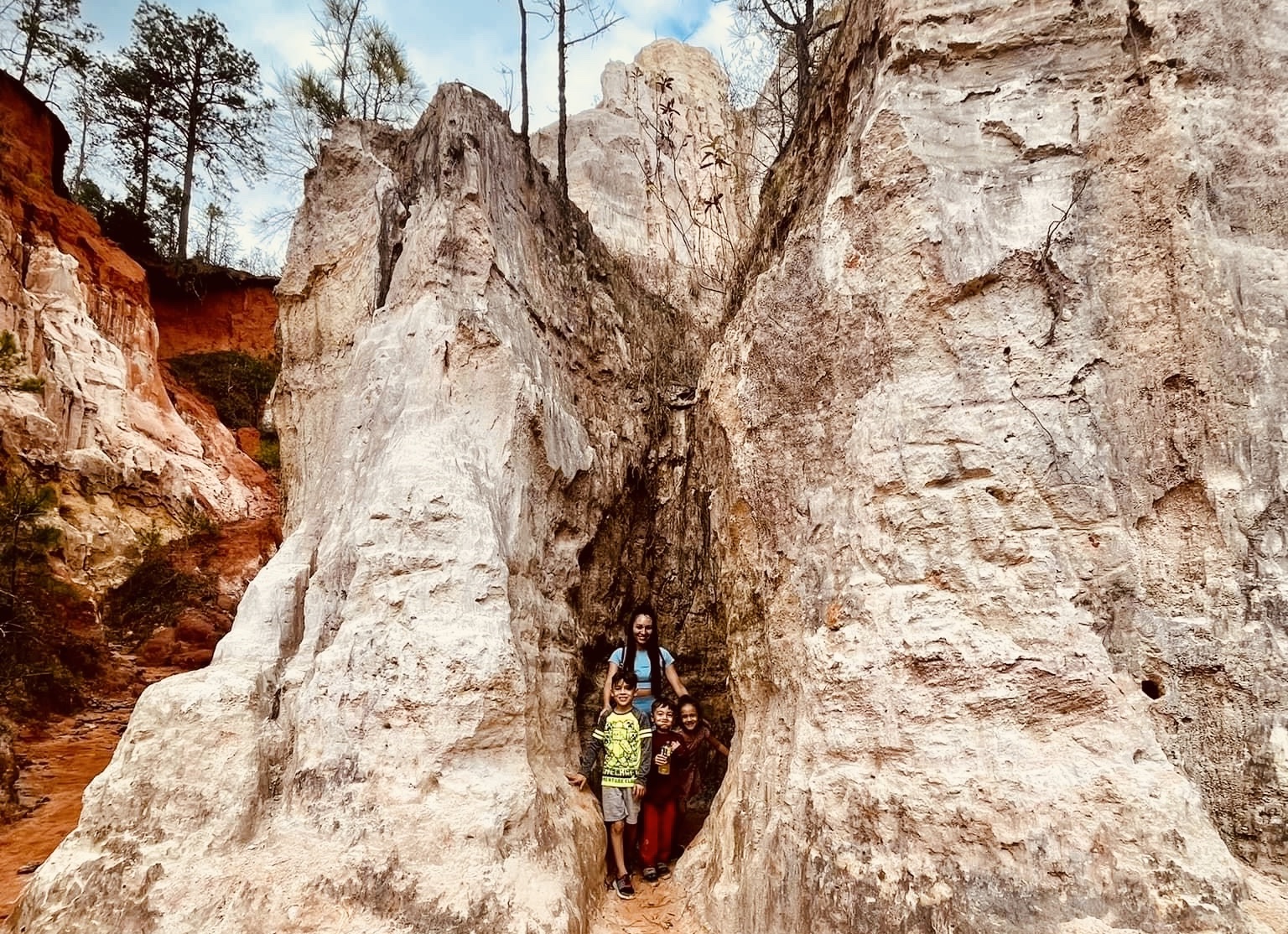 Providence Canyon, aka "The Little Grand Canyon," was a memorable day trip for our hike-loving family. Jacksonville is full of beautiful hiking trails, but some days you just crave a hike with a scenic view outside of flat-lying terrain.
My husband and I took a day trip to Providence Canyon a few years ago, just the two of us. We simply had to explore one of Georgia's Seven Natural Wonders. As we hiked all the trails, we noticed many families with little ones running around exploring. We immediately knew that the next time we visited "The Little Grand Canyon," it would be a family adventure.
You may be wondering how far the drive from Jacksonville is and the cost for your family to hike? The trip to this state park took us about four-and-a-half hours, but it was worth the drive. It's close enough to wake up one morning, check the weather, and hop in the car to go if you are down for something spontaneous! It's only $5 a vehicle, making this an extremely cost-friendly way to make some sweet memories with your littles.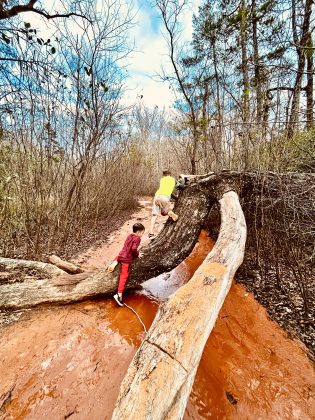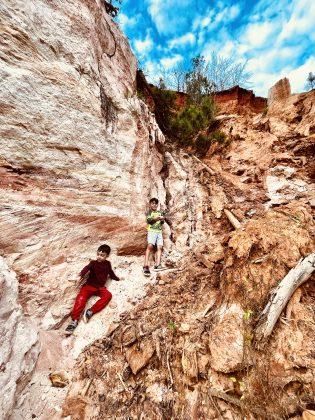 I should specify the age of our children when I describe whether or not this trail is kid-friendly. Our three children range in ages from 4 to 8. Hiking all the canyon trails was a total of 2.5 miles and included a track down to the bottom of the canyon floor and then back up at the end of the hike. The most challenging parts of the trail are the start and the finish, but the minute you make it down to the bottom of the canyon, it's stunning! Now, let me give my frank opinion. If you have babies, need to push a stroller, or have little ones that feel tired after a 2-mile hike in Jacksonville on a nice day, this may be a little bit of a challenge. It's a workout, and my husband ended up carrying our 5-year-old daughter toward the end of the hike up the canyon, but we wouldn't hesitate to do this hike again! We stayed until the sunset and even had some time to play at the park located toward the exit. The view from the park looking out at the canyon is breathtaking, and we have no regrets about making the trip with all three of our kids.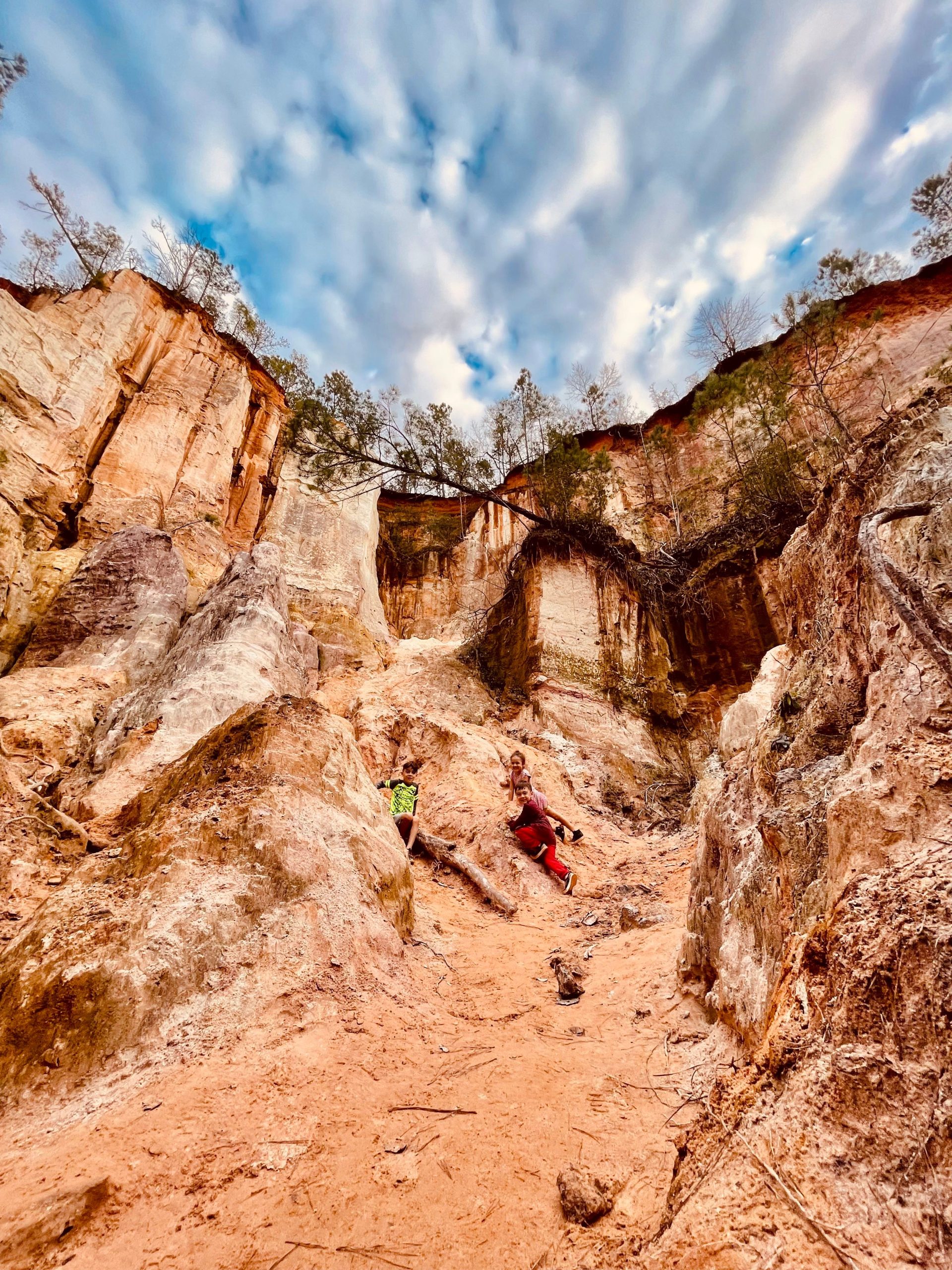 Providence Canyon truly lives up to its nickname; it looks like a mini Grand Canyon, and we loved it! Pictures honestly don't do it justice. If you have adventure-seeking little ones and want to plan a fun little day trip that isn't too far from Jax, this is a great place to add to your family adventure list.