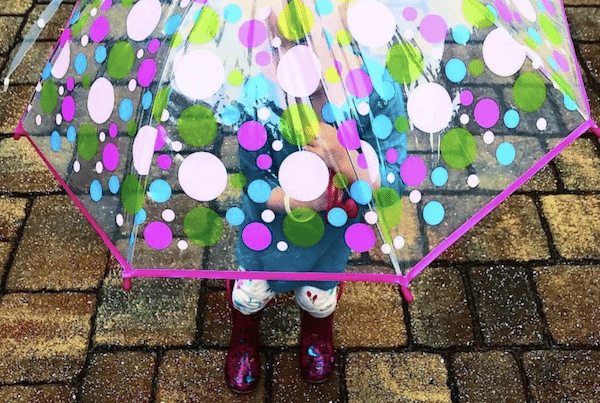 Living in the Sunshine State certainly comes with perks — perfect weather almost 24/7 for beach days, park dates and picnics. But in the springtime, often between three to five o'clock, it is safe to say you can expect some showers. It's like clockwork — I know for a fact that if I have a Target run around that time, my trusty sidekick (a.k.a. a compact umbrella) is tagging along.
But what about those days when leaving the house just isn't in the playbook? If rain decides to park itself over your rooftop and stay all day, you need a plan. Actually, you need several plans. Fear not fellow Floridian, here are a variety of kid-friendly shenanigans to save your sanity, as well as a few local spots to visit when cabin fever strikes!
Indoor At-Home Activities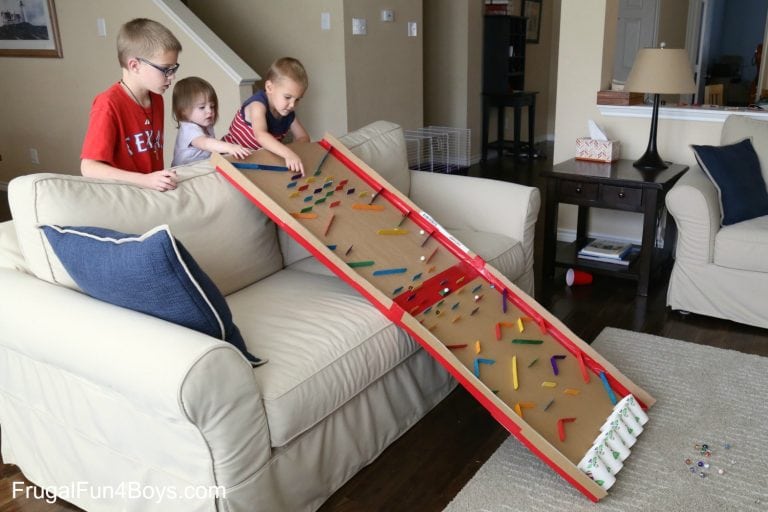 For this epic marble run, all you need is an old box, some popsicle sticks, paper cups, glue and a few marbles! Begin by mapping out the course for the marbles and even play a few guessing games, because this craft is all about trial and error. This activity is a great way to incorporate creative-thinking with gross motor skills. Learn more.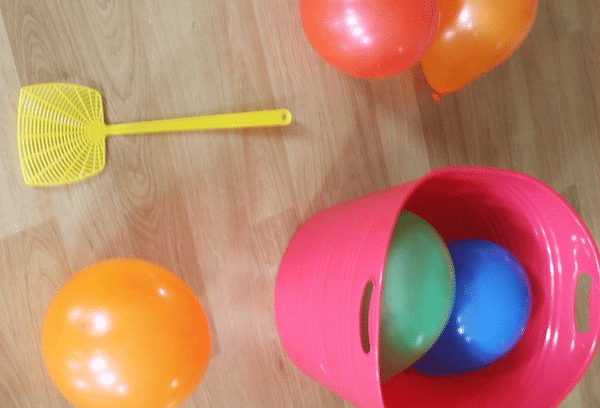 Growing up, our house was a sports-free zone. The famous term used was, "Take it outside!" Balloon tennis is a simple solution when outside just isn't an option. Simply blow up a few balloons and bust out that old flyswatter or visit the local dollar store for a new one. The best idea is to block off an entire room for this activity and remove any tables that may get in the way of the players. Learn more.
I love a good craft, and I have to admit, I hate tossing empty paper-towel rolls. There are so many uses for kids' crafts and games such as this fun version of indoor bowling. Grab a pair of scissors and cut up an empty paper towel roll into six even sections. (You may need two rolls for this activity.) Find a small ball and you have a game of bowling just waiting to be conquered. Learn more.
Pool noodles are fantastic to float on, but in actuality, that is about all they are handy for… right? Not anymore! Bring those pool noodles inside, grab some duck tape, and use them for an indoor basketball game. Simply make a circle with each pool noodle, tape the noodle to a flat wall surface, and your instant basketball hoop is ready for action! Mix it up by teaching little ones old-school basketball games such as HORSE! Learn more.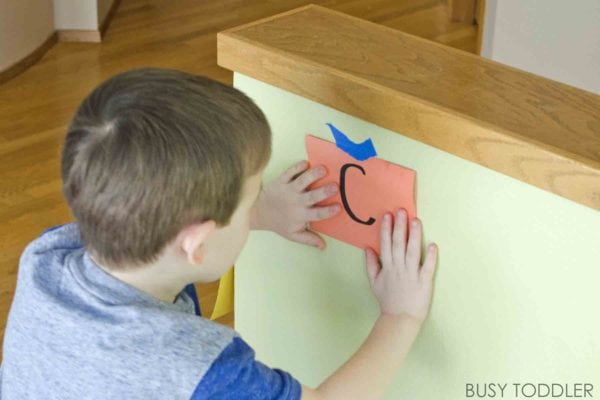 What game is 26 letters long and also helps improve sight letter skills? The alphabet hunt, of course! All you need to make this learning adventure possible is index cards, construction paper, a marker, and tape! Simply write each letter of the alphabet on a separate piece of paper and tape them around the house. Add some extra fun by giving little ones a checklist to check off as they go. Learn more.
Miniature golf courses with small children can be really fun, but the reality is not everyone makes it through the entire course. You risk multiple meltdowns and straight boredom about halfway in. Luckily, you can easily create your own miniature golf course at home! Gather up some LEGOs, a golf ball, a few cups, a stick, and an empty juice box. Don't have a stick laying around? A play wand or even a long flyswatter will work as your makeshift golf club. The LEGO obstacles are fun for kids to create, and bonus if you make it a LEGO-building competition. Winner gets to play first!  Learn more.
Cabin Fever? Check Out These Local Indoor Spots!
Does cabin fever have the kids climbing the walls? Give them some walls they can actually climb! The Beaches Rock Gym will leave everyone feeling accomplished and exhausted — what more could you ask for on a rainy day?! Visit beachesrockgym.com for kid-friendly times and specials.
The Museum Of Science & History is an absolute blast, but some exhibits may be too advanced for little ones. Great news! Now you can take advantage of the fantastic museum environment and also provide an age-appropriate activity for even the smallest scientist in your life. Little Learners takes place the second Wednesday of each month at MOSH; cost is $6/person, children 2 & under are FREE.
Go on an adventure that is out of this world by visiting the Bryan-Gooding Planetarium at MOSH. This planetarium features shows for all ages!
Find your child's inner Van Gogh and paint the rainy day away! Painting With a Twist offers all-ages events at select locations. This painting activity is perfect for school-aged children. Instructors use a step-by-step approach, making it easy for first-time painters. View the monthly calendar here.
Need even more rainy-day ideas? You're in luck!