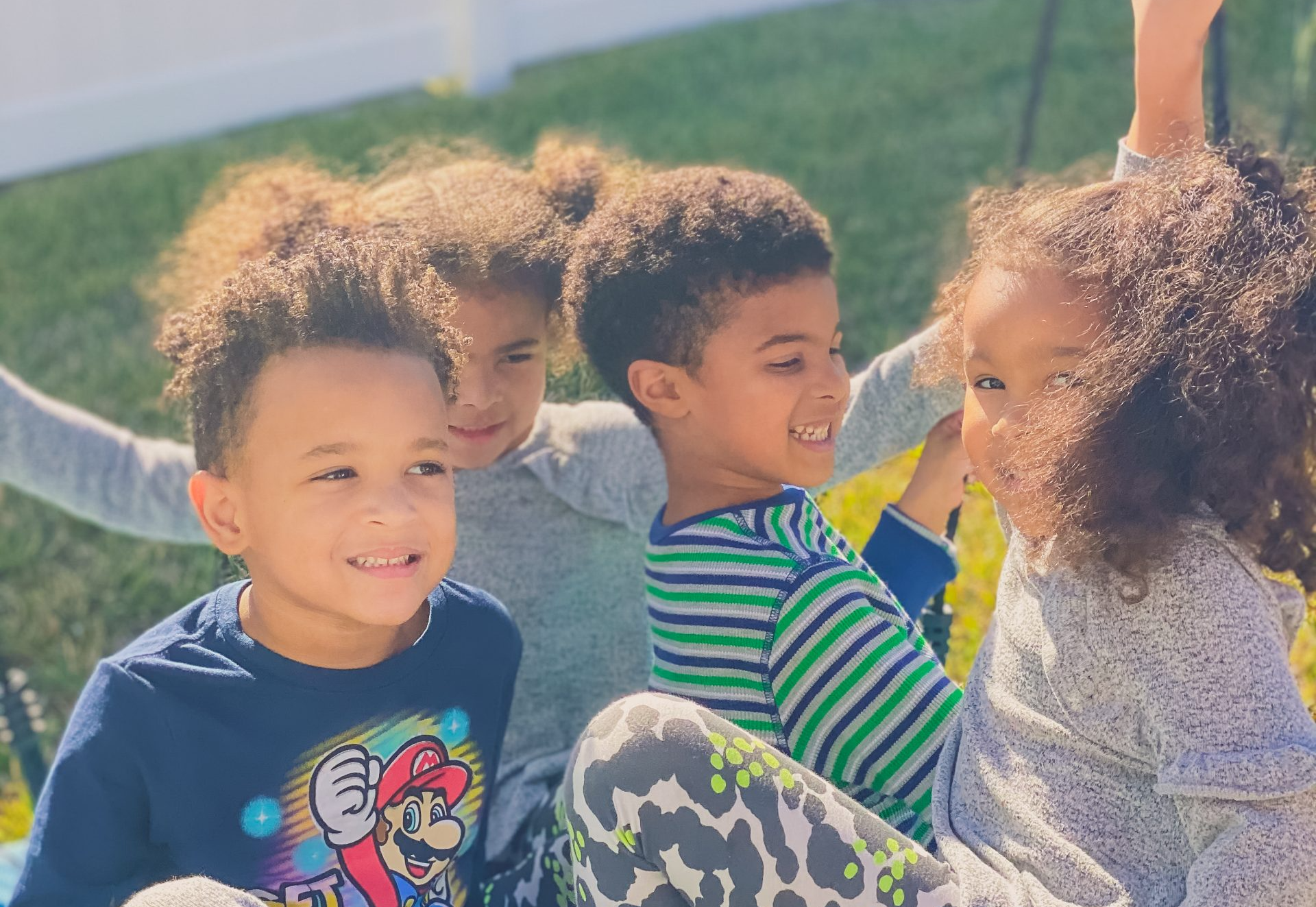 Being a mom is harder than usual right now, with worries running high and boredom tailing right behind. It leaves many of us stuck in a rut on what to do with our kids during spring break. Brick and mortar and virtual students alike will all welcome a much-needed break and be ready for adventure away from the classroom. Whether you're easing back into society, still taking things slow, or not sure where your heart will lead you these days, a kid-friendly scavenger hunt around the city has something for everyone!
I've compiled a fun scavenger hunt with plenty of options that are easy on the pockets but heavy on the fun! Enjoy just a couple of things off the list or go all out and spend your week trying to complete it. No worries if you need more than just a little spring break help, as you can save this list for ideas anytime boredom strikes.
Find a vintage toy at MOSH's Toytopia exhibit.
Find a cool leaf at Hanna Park.
Find an animal with stripes at the Jacksonville Zoo.
Find a green piece of candy at Sweet Pete's.
Find a painted mural on a building.
Find a statue and take a silly picture copying the pose.
Find a beach with shark teeth.
Find a "new-to-you" flavor to top with homemade sprinkles at Mayday Ice Cream.
Find and eat at a local restaurant that starts with a letter in your first name.
Find a bird with a super-long beak.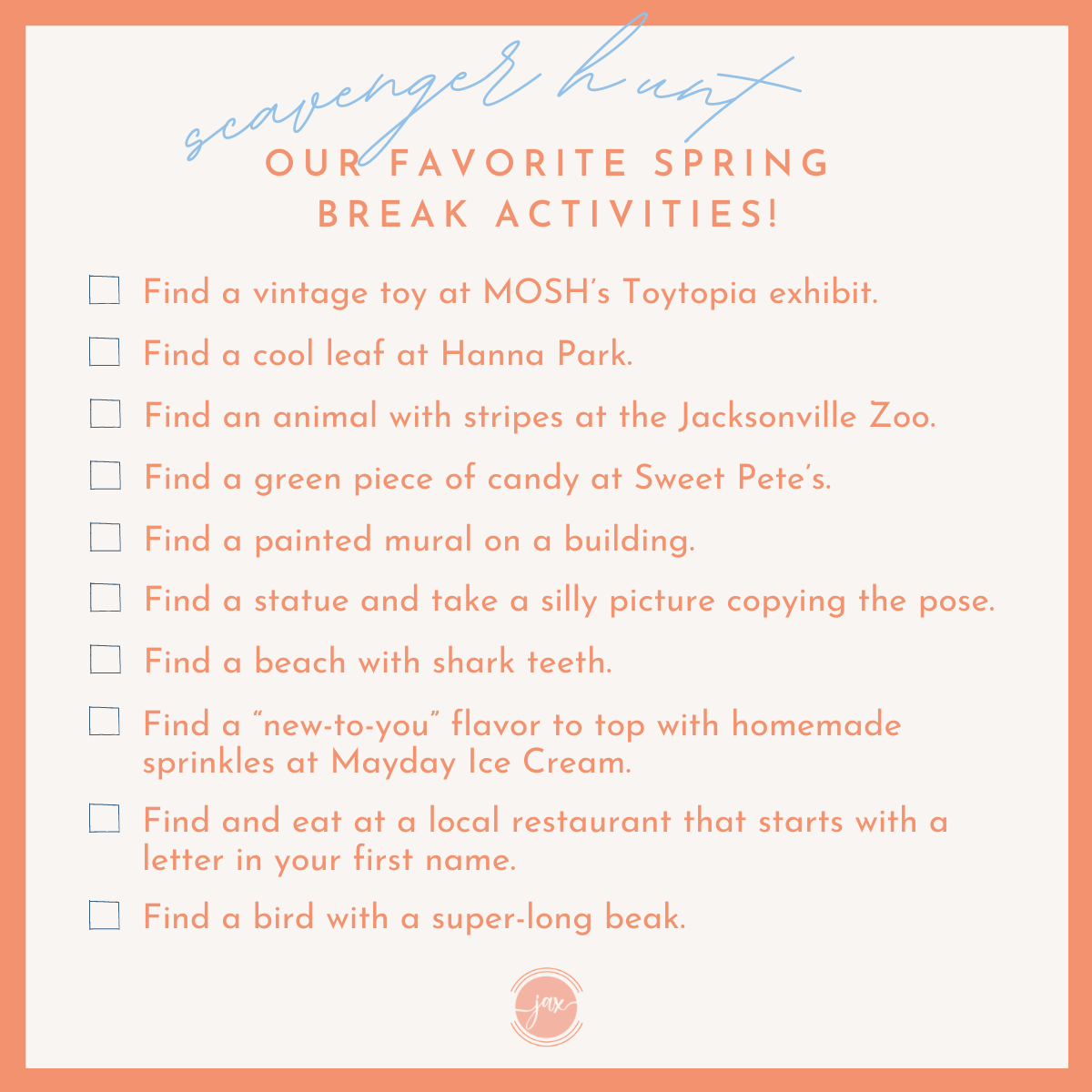 Kids of all ages can enjoy this scavenger hunt, as it helps to spark creativity and exercise their thinking skills. Can't get out of the house? This hunt can be performed at home! Just use books, local magazines or the internet to find each item. With a little imagination and a bit of curiousity, the hunt can be enjoyed anywhere!
For a more artistic alternative, have your children draw each item. They may just love creating their own Jacksonville-inspired masterpiece. Happy hunting!
Don't forget to share your spring break fun on social media and tag us @JacksonvilleMom #JaxMomSpringBreak! For more spring break excitement, check out Planning Your Spring Break Staycation in Jacksonville.