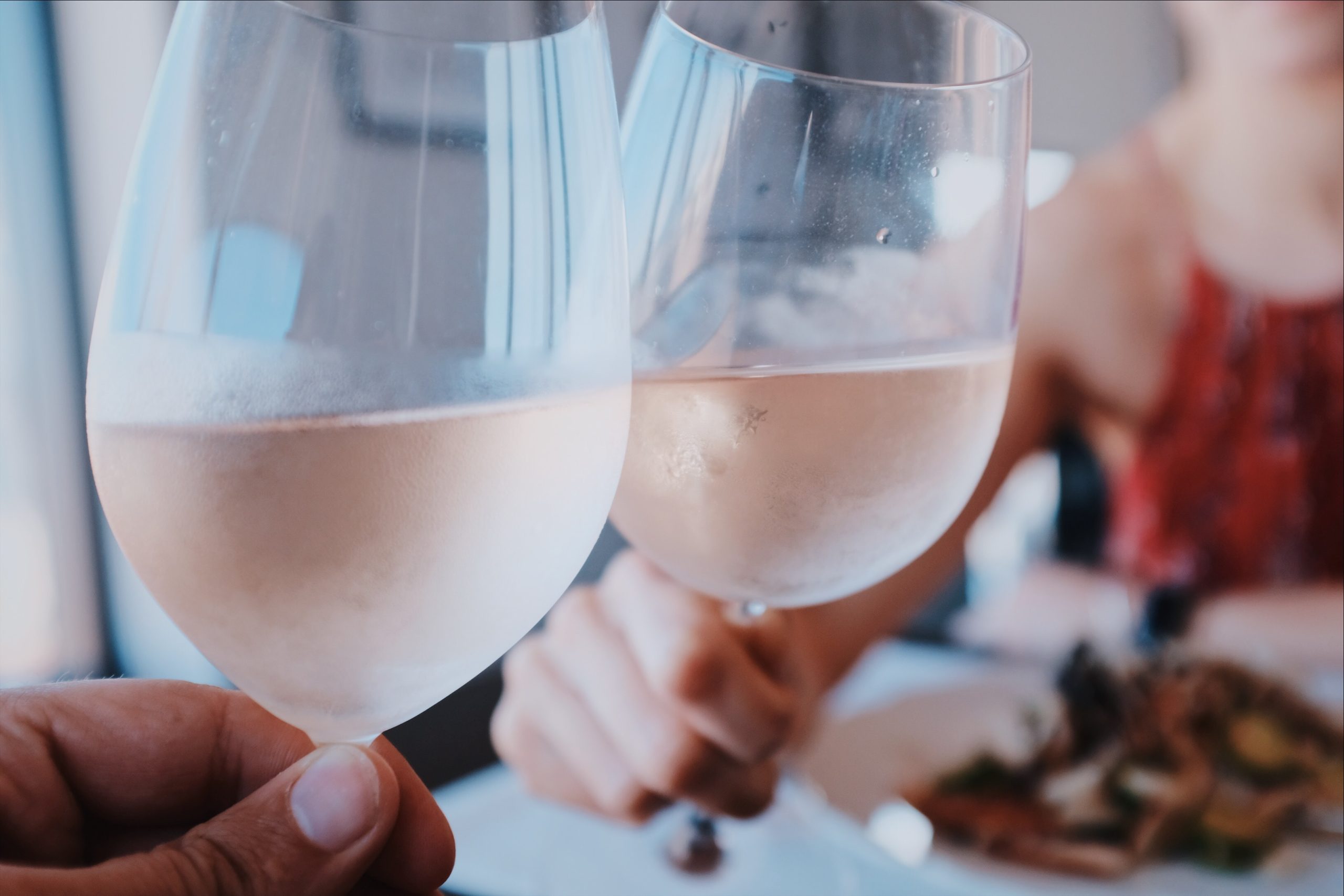 Date night. Once you have kids, it can be difficult to find not only the time to go out but also the money. Suddenly, dating becomes much more expensive, because, in addition to paying for the night's activity, couples usually have to pay for a babysitter. Add in a tough economy, and it can make date night seem daunting. But it's important for mom and dad to make time for their relationship, and that includes taking time away from the kids.
Thankfully, there's no shortage of activities on the First Coast that couples can do on a budget. You're already paying a babysitter a hefty fee – you don't have to break the bank while you're out, too. There's something for everyone, no matter what your interests are.
For the artistic couple
The Riverside Arts Market has become one of Jacksonville's most popular destinations. Located underneath the Fuller Warren Bridge on Riverside Avenue, it opens every Saturday with thousands of people attending. Hundreds of artists showcase their work, which is required to be handmade, alongside food vendors, a farmer's market, and tons of entertainment. It was awarded the Cultural Council of Greater Jacksonville's Special Recognition Award, where it was called "the largest free weekly arts and entertainment venue in Florida". It's also been the recipient of positive international news coverage. Peruse the local artwork, sample local food, take in the beautiful waterfront view – and it won't cost you a penny.
The Cummer Museum of Art and Gardens has an incredible art collection, housed in a series of buildings that were added to the National Register of Historic Places in 2010. There are over 5,000 pieces of art houses in the permanent collection, along with numerous special collections and exhibitions. In addition to the incredible art you can peruse, there are beautiful gardens. There are four meticulously maintained gardens right on the beautiful St. John's River (the English garden, the Italian garden, the Olmstead garden, and a sculpture garden out front) which are definitely good for romance. The admission price for adults is $10, which is affordable already, but the Cummer offers plenty of opportunities to visit for free. The first Saturday of every month is free from 10 am until 4 pm, as well as on Tuesdays from 4 through 9 pm.
Located in downtown Jacksonville, the Museum of Contemporary Art is a relatively new addition to the First Coast, opening in 2003 as a cultural resource of the University of North Florida. It offers one of the largest contemporary art collections in the southeastern United States. Works of art range from 1960 to the present, and in addition to their permanent collection, they offer exhibitions that change every four months. Admission is only $8 for adults, and they offer free admission the first Wednesday of each month during the Art Walk from 5 to 9 pm.
Finally, no art-loving couple can miss out on the Jacksonville Art Walk. It's always free and takes place the first Wednesday of every month downtown from 5 until 9 pm. Both visual and performing artists showcase their work in over 55 venues threaded throughout downtown and Hemming Plaza. Over 250 artists participate, and each month has a unique theme. The evening kicks off with live music, and local entrepreneurs sell food from delicious restaurants and food trucks. It's a unique night out that's a must-see for any art enthusiasts in the First Coast.
For intellectual couples
When's the last time you went to the library? If you haven't been recently, it's time to go again. The Jacksonville Public Library isn't just a good place to check out a book – it can make for a great date location, too. Not only can you browse the shelves together and find books to share, but they also offer incredible free programs you can take advantage of. The Main Street library offers a free concert series that hosts musicians from the Jacksonville Symphony Orchestra, faculty artists from universities around the country, and more. There are also book clubs, movie nights, and a large variety of special collections to sink your teeth into.
A little-known wonder in Jacksonville is the Karpeles Manuscript Library. The world's largest private collection of manuscripts and documents, the museum seeks to promote education and literacy in Jacksonville, with numerous other locations around the country as well. Located in Springfield, you can get lost in amazing documents, as well as an antique book library and art exhibits. Documents contained in the Karpeles Manuscript Library include Beethoven's "Emperor Concerto," Einstein's Theory of Relativity, the first printing of the Ten Commandments from the Gutenberg Bible, Lincoln's Emancipation Proclamation, and much more. How often do you get the chance to see wonders like these up close and personal? Best of all, it's always free!
For the couple who loves sports
The Jaguars aren't your only option to get in some great sports entertainment in Jacksonville. The Jacksonville Jumbo Shrimp is the Double-A baseball affiliate of the Miami Marlins, tickets are incredibly affordable, starting at just $5. They also have regular promotions, so you could be the lucky recipient of anything from commemorative bobblehead dolls, swag, or gifts from team sponsors. They also have regular specials, like 2-for-1 ticket nights or Thirsty Thursdays, where beer is only $1. You also could be seeing a future baseball great play when you go to see the Shrimp; notable Shrimp (formerly Suns) players include Nolan Ryan and Alex Rodriguez, among many other baseball greats. And you can't ignore where the games are held; the Baseball Grounds of Jacksonville is considered one of the finest minor league baseball parks in the country.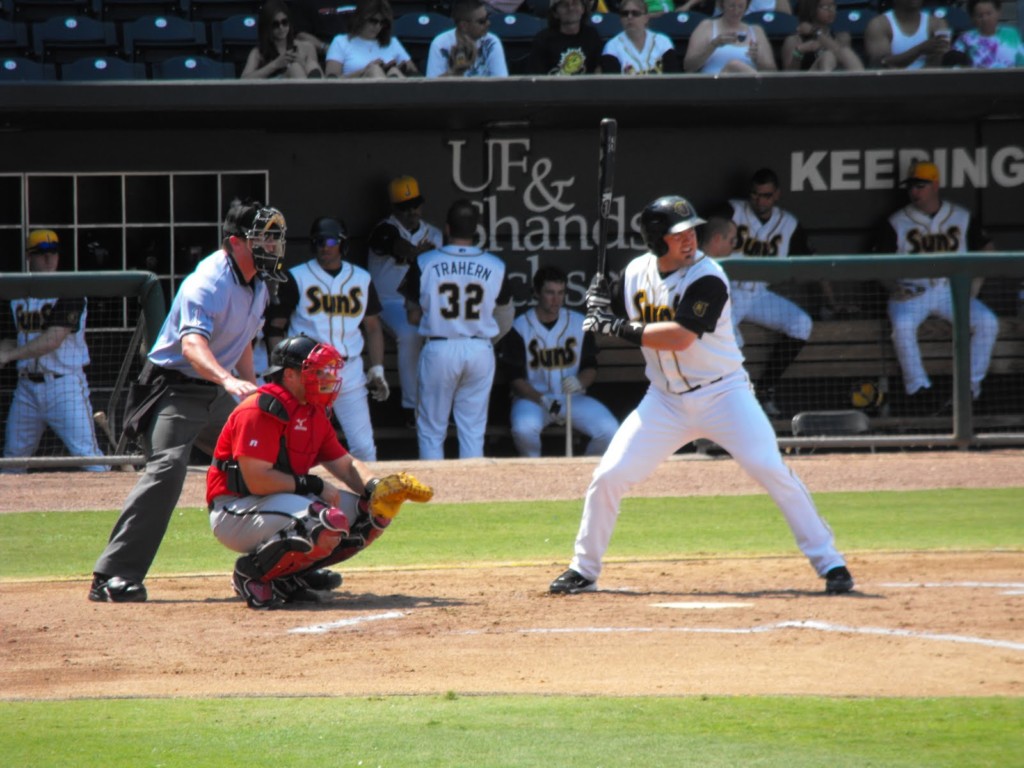 If you really want to see some football, though, consider catching a Jacksonville Sharks game. The arena football team offers a much more affordable alternative to the Jaguars, with tickets as cheap as $12/game. You can also get really close to the action by sitting in the "Shark Pit", where you might end up with one of the players flying right into your lap. They also have frequent theme nights, where fans are encouraged to get into the spirit by dressing up, which makes it even more fun.
For the nature-loving couple
The Jacksonville Arboretum and Gardens is a hidden treasure that many First Coast residents haven't heard about. With 120 acres of woodlands for you to explore, you can truly appreciate North Florida's unique ecological beauty. With gentle hills and an 800-foot ravine, along with a spring-fed pond and Jones Creek. There are over three miles of hiking trails for you to discover together, as well as monthly programs like themed hikes and nature walks led by a naturalist. They also have yoga stations located around the Lake Loop trail, with Olympic gold medal gymnast Shannon Miller demonstrating. The suggested donation to enter is only $3.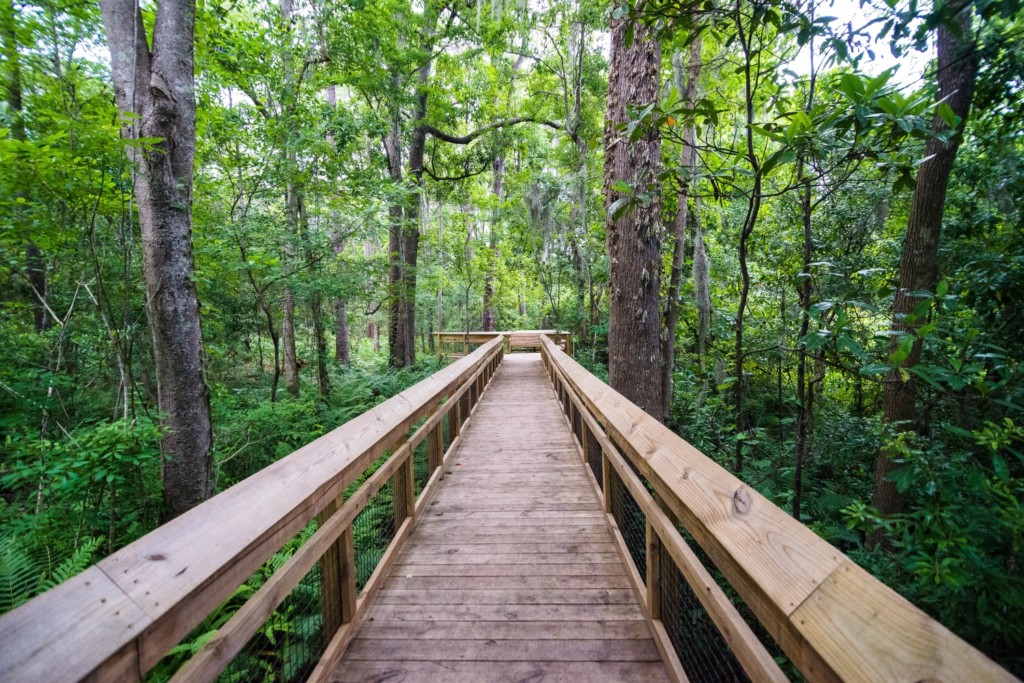 Hanna Park is a popular Jacksonville destination, and for good reason. It's inexpensive to go, costing just $5 per car to enter (or free, if you enter from the beach!), and it offers a lot of entertainment for those who love the great outdoors. Not only is there the beach, but there's also a 60-acre lake where you go canoeing, pedal boating, or kayaking, and over 20 miles of biking and hiking trails to enjoy. You can also use their facilities to cookout while you're there, so you can pack a lunch for the two of you to enjoy. And if you want to have an overnight date, why not consider camping out? Instead of spending huge money on a bed-and-breakfast, or a swanky hotel, you can pay just $20 to go camping at Hanna Park with a tent. For just $33, you can rent one of their cabins (although a two-day minimum is required). But sleeping under the stars can't be beaten when it comes to romance!
Another option for beach-lovers is heading out to Jacksonville Beach and taking a walk on the Jacksonville Beach Fishing Pier. It costs only $1 to stroll down the pier, which is almost a quarter of a mile long and offers stunning views of the ocean. Bring a cooler and pack a lunch, and you can have a beautiful beachfront meal together without costing much money at all. Afterward, you can find your inner kid and toss a Frisbee around, walk down the beach together, or just relax and soak up some rays. If you want to go for extra romance, plan your trip during sunset.
For the couple that wants to stay active
There aren't any mountains in Florida, but that doesn't mean you can't do some climbing! Head on over to The Edge Rock Gym, where you can take your relationship to new heights. Equipment rentals for everything you'll need are just $12, and then you can get to climbing! It will definitely bring some excitement to your date nights. There are walls to climb of varying difficulty, but you can work on it together, and then celebrate at the top when you conquer them!
If you want something a little less challenging, but that still gets your blood pumping, head on over to Jacksonville Ice to let your inner kids out. Depending on when you skate, the session will cost either $11 or $13, which includes your skate rental. Meanwhile, you can hold hands as you skate around the rink, laugh with each other when you fall, and have a perfect excuse to cuddle together afterward and drink some hot chocolate.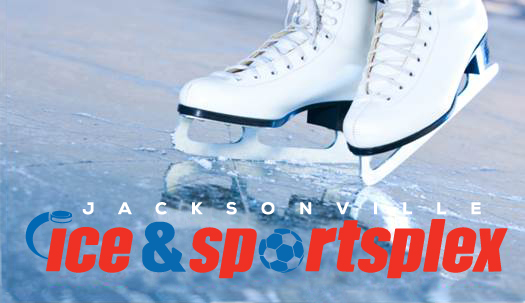 For the couple who wants something low-key
The Northbank Riverwalk gives you a beautiful view of the St. John's River as you walk through downtown Jacksonville. You can browse the shops, people watch and walk from the Fuller Warren Bridge in Riverside all the way to the shipyards. You'll pass city landmarks like the Jacksonville Landing, and monuments like the Jacksonville Fire Memorial. There are also posted facts about the St. John's River for you to take in if you wish, and if you have a little cash, you can always take a water taxi across the river to the Southbank Riverwalk, with the beautiful Friendship Fountain and an amazing view of the downtown skyline. When you're done walking, you can sit on the grass on the south bank, or on one of the benches, and watch for dolphins or manatees together.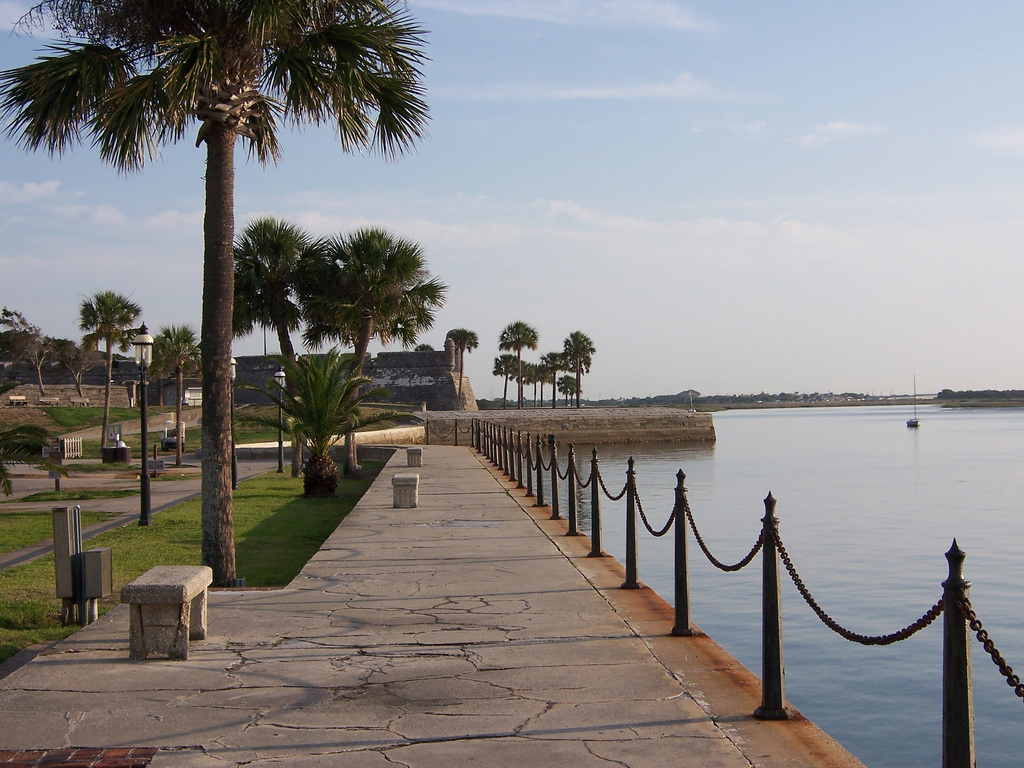 St. Augustine is a great place to go for a date on a budget. First, pack a lunch and a few blankets, and then head to the Castillo de San Marcos National Monument. There, you can stretch out on the grass and enjoy a picnic, maybe read a book together or toss a football. Then, you can walk out onto the low walls of the fort overlooking Matanzas Bay, where you can sit together and enjoy a beautiful view that will cost you nothing. Another stop with a great view is the Mission Nombre de Dios and Our Lady of La Leche, where you can get a look at Florida history that is both beautiful… and not crowded. After that, you can stroll down St. George Street, window shop, and maybe grab some ice cream to share if you want to splurge.

What is your favorite date on a budget? Share in the comments below!