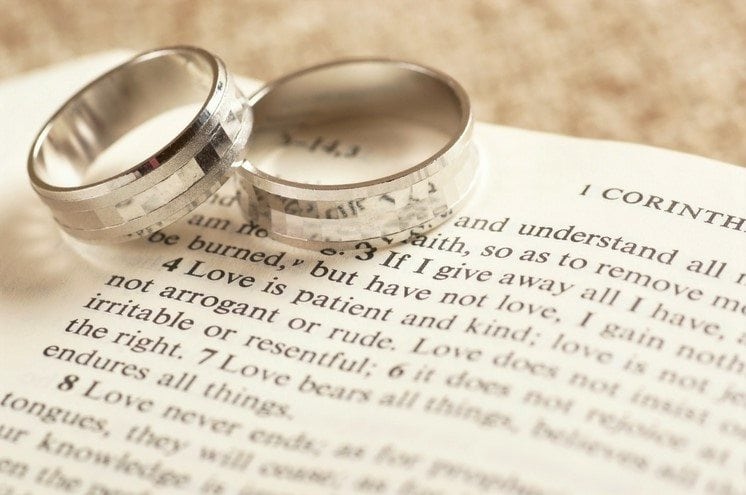 With a new administration in office, some people are likely hopeful about what the future might bring, while others are overwhelmed with feelings ranging from regret to anxiety to fear.  I've learned that the lifelong commitment of marriage and parenthood often takes us through a similar range of emotions. One could argue that in both instances, relationships and governmental transitions of power, our success in navigating the uncertain sea of potentially life-altering opportunities and challenges depends a lot upon seeing the same reality, a commitment to achieving common goals, and most importantly, a willingness to abide by a level of accountability, changing course when necessary.
And so it makes sense that George Washington delivered the first regular accountability message before Congress on January 8, 1790. Later termed the "State of the Union" by Franklin D. Roosevelt in 1934, it has continued annually in some form. This process had been enshrined in the Constitution for over 200 years, designed to allow Presidents to report on the condition of the country, outline priorities and provide an overview of past legislative successes and future measures for the nation to hold them accountable.
During pre-marital counseling, almost 12 years ago, I distinctly recall my feelings of concern when some of our survey answers contradicted one another on basic questions like, whether "we will fight sometimes" or "marriage will have challenges." In certain instances, we responded on completely opposite ends of the spectrum — he was more idealistic, while I was more realistic — indicating that we may have had different expectations of what our future together would be like. Thankfully, over the years, we've found our own unique way of staying on the same page.
Speaking of staying on the same page… several years ago, some dear friends shared how they (like the President) conducted an annual State of the Union: "State of their Union," that is!  In addition to their strong spiritual bond, they attributed the long-term success of their marriage, in part, to this critical practice — especially post baby.  I've always loved the idea, and I'm excited that we're starting 2017 off with this marriage exercise ourselves.
Before we had children, we consistently sat down and meticulously wrote out our plans for the future. We precisely mapped out pros and cons of career opportunities, strategized how we would travel the world and even planned for when we wanted to have children. With the birth of our sons, we were prepared for many things, but I honestly don't think either of us were adequately prepared for the vast number of other changes that come with parenthood — ones that would require us to be more deliberate about nurturing our own relationship. Can anyone say "bedroom door double lock?"
I'm expecting our version of the annual/ biannual "State of Our Union" to help keep us on track and accomplish more as a couple and as a family. A fellow writer put it uniquely, penning a post titled "Saving Your Marriage From Your Kid."
If you decide to take this challenge, you can focus on anything that's important to you, but here are a few categories worth considering:
Work-Life Balance: Do we have it? How important is it to each of us? How do we prioritize it with young children? Are we willing to temporarily sacrifice family time to achieve a financial goal that may allow more balance later? Are we both in careers that make us happy (even as a SAHM)?
Spiritual Life: Are we attending church regularly and praying as a family daily? What are some of the things that may be getting in the way? Are they things we can control or just excuses?  Are we modeling behaviors that will set the stage for our children having a strong relationship with God?
Finances: Are we on the same page about how much we're spending and our goal for saving? Do we have an adequate emergency fund? Are we on track with retirement planning and long-term healthcare?
Intimacy/Sex: Are we having enough? Who wants more (or less)? How can we make it happen with the long work days and little ones constantly ending up in our bed?
Rules & Discipline: Are we happy with how our children are growing up and behaving? Any habits that need to be urgently addressed? Are we on the same page regarding how much time they spend playing electronics?
Health & Wellness: Are we still committed to living a healthy lifestyle? What does that mean to each of us? How can we best support each other with staying on track with our goals?
Family Time: What experiences do we want to give our children this year? Any new traditions we want to start? Are we spending an adequate amount of time being fully present with each other as a couple? As a family? Or are our eyes constantly glued to our smart devices?
Ultimately, it's about identifying where your marriage and family life is thriving, and in what areas it needs to be strengthened. For spouses who aren't talkers, it helps to remember that the exercise is about achieving more of what makes you both happiest.  What's also cool is that it doesn't even really require a long sit-down.  As a compromise, it can be as simple as having each of you write down the top three things that you (still) love about your relationship and three things you'd love to change.  For one of you, it might be having lunch without the kids every now and then.  The other may simply want to figure out how you can actually carve out the time and/or energy to have sex once a week!