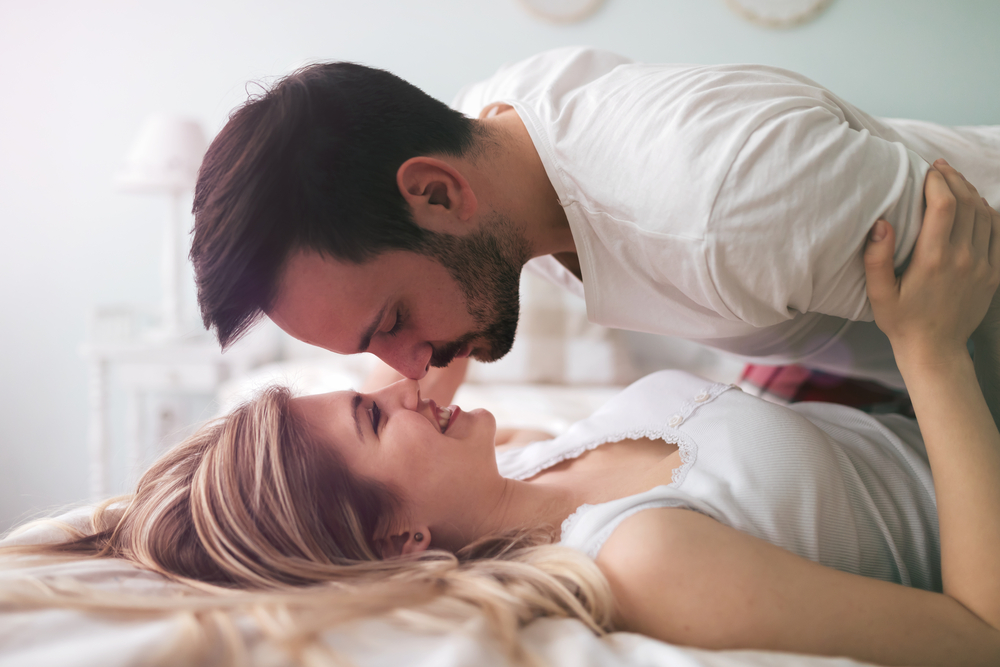 When I first started dating my husband, just hearing his voice on the phone got me hot and bothered. It was before texting — GASP! — so there weren't witty text exchanges riling me up to see him at the end of the day. I vividly remember after our first date, we made it a priority to see each other EVERY DAY — we fell hard and fast. Putting me as his daily priority in the beginning of our relationship was the best foreplay. I felt valued, loved and appreciated, sexy. Even after we had been married for several years, arousal for me, pre-kid, came in the form of sweet messages on my voicemail, a loving look, pulling out my chair at dinner and simply, his physical touch. But after almost 22 years together? My, my, my… how the stimulation landscape has changed for me.
Back in the day, we kicked it old school
In the beginning (we're talking late '90s, y'all) our main concerns were simpler 8-to-5 jobs, paying an affordable rent, how much to save for retirement that left us with enough fun money, and deciding on where we were eating out on Friday night and for Sunday brunch. We hardly argued at all during those first blissful 10 years of marriage. Home ownership, new jobs, new cars and two dogs added to the mix, but I still considered us in the "honeymoon phase." Then we relocated to London, then Boston, had a kid and relocated back to Jacksonville, all within a five-year period. An exciting new job for him, me — now a SAHM with an energetic 16-month old who just learned to walk. Dynamics changed, work travel increased, housework tripled, bills accrued, play dates consumed me and our attention to each other transferred to our son. I have zero complaints — such is life, and ours is truly great. We are in that season of our marriage, and I know the season will change again all too soon, as it always does. Thus, paradigms shifted, including what turns me on.
My no. 1 turn on
Date nights are few and far between in this chapter because evenings are filled with activities for our son, after-hour emails because "they're on west coast time" and squeezing in family time anywhere we can because of my hardworking husband's travel schedule. Weekends are "prime real estate" for family fun. Hence, there aren't the same loving gazes over shared bottles of wine and decadent desserts on a Friday night with the promise of sleeping late Saturday morning. At the moment, nights for me are spent in the kitchen, mostly because it is our home's epicenter. Everything happens here, from meals to homework to family discussions and life decisions. And the kitchen constantly needs to be cleaned.
My no. 1 turn on these days is when huz gets dirty with Dawn. And Hefty. I literally get hot and bothered when he empties and loads the dishwasher without me asking him to. And the trash. AND without him saying, "Did you notice I emptied the trash/dishwasher?" This simple chore is the golden key to nookie at night and afternoon delight. These tasks may be small and don't take a lot of time, but I do these umpteen times a week! Having him notice the mundaneness of the constant wash, dry, put away of trifold lunchboxes, and then having him pitch in, speaks volumes to my heart. Acts of service is my love language.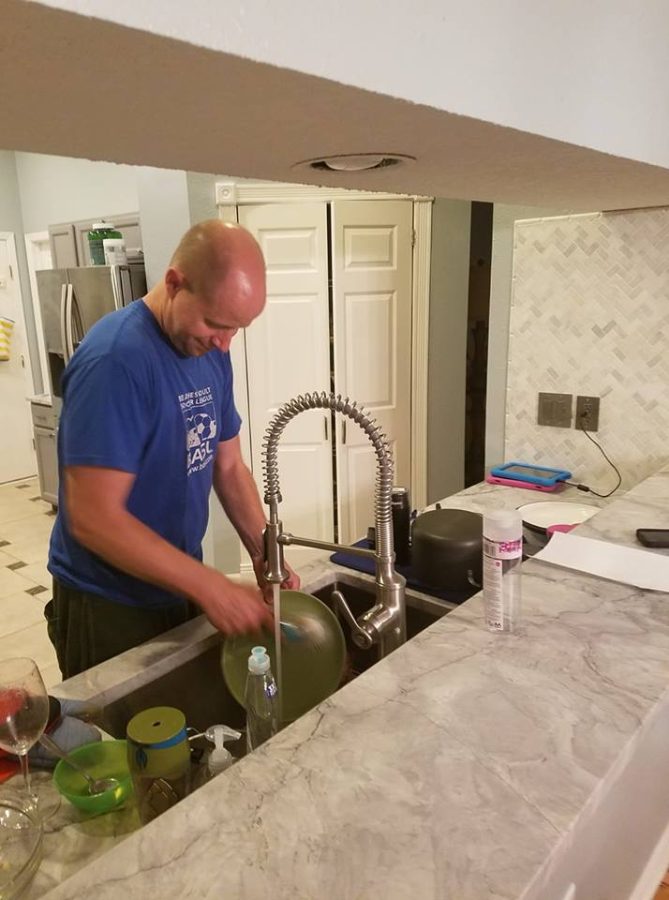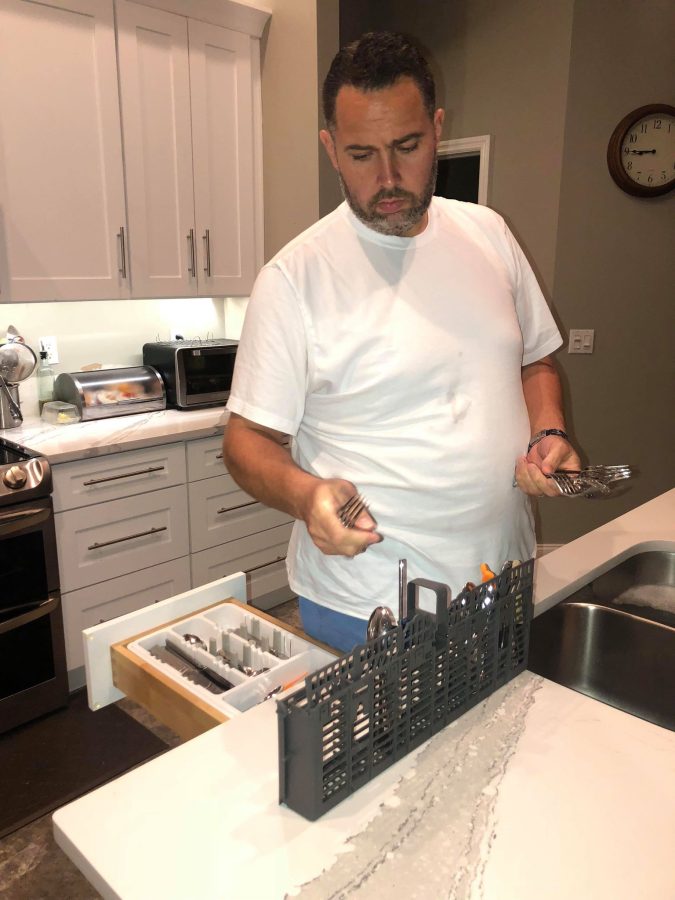 I know I'm not alone
I recently polled several of my friends about what foreplay looks like for them now after having been married for a long time. Most have kids, some don't. Some knew I was researching for this post, others didn't. Regardless, their responses were scary in line with mine! Some sweet deed, unprompted, is the perfect fluffer these wives need to get in the mood. And these gestures occurred long before "sexy time." For many, their new foreplay takes place first thing in the morning and/or throughout the day. Whether it's making the bed, kids' lunches, or mom's healthy lunch for work, preparing munchkin backpacks for school, folding or putting away laundry, handling the kids' nighttime routine, cleaning the kitchen after dinner, filling her car with gas for the week ahead, or just being 100% present without a cellphone permanently attached as a third arm during family time, foreplay for veteran wives and mamas looks an awful lot like embracing your family team with love and enthusiasm.
Return the favor
This evolution in our relationship has uncovered the realization that my new foreplay isn't the same as his. I desire my hubby elbow deep in sink bubbles, but his foreplay is different than mine. Often, we give what WE want to receive when we need to be giving what THEY want to receive. I am certainly not an expert in relationships, but I have learned they are a living and breathing being, too, just like children. Relationships have needs to keep them evolving and thriving. I just never anticipated my new foreplay would be so kinky. I mean, "sinky."
Suds aside, am I the only wife who gets turned on by her spouse doing the dishes?