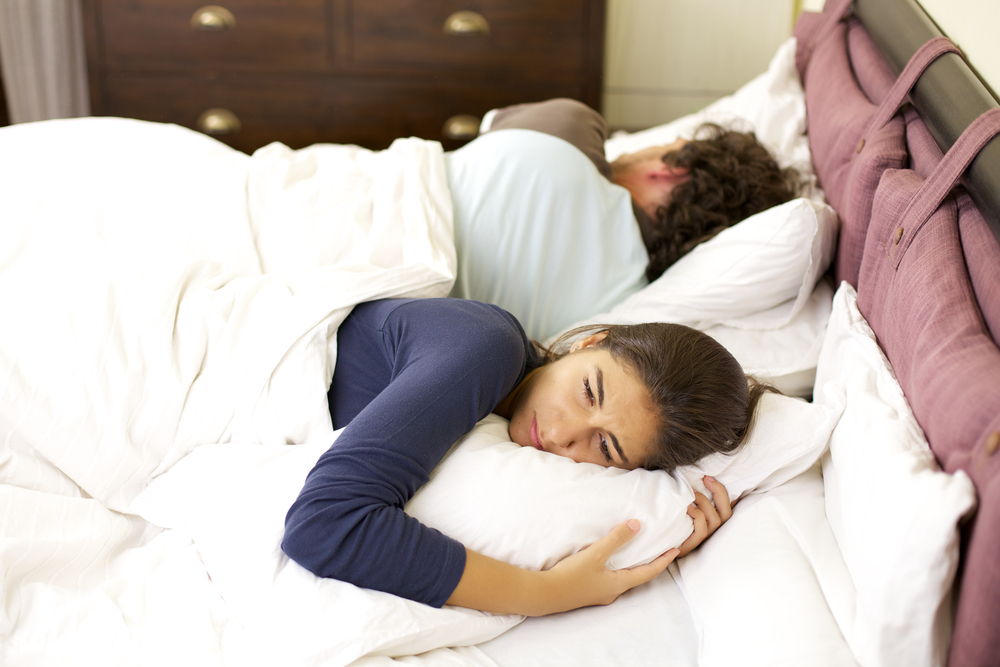 Y'all, raise your hands if you feel me. It is impossible to sleep in a bed with another person and get a good night's sleep, especially if that other human being is a man. There's the snoring, the sheet hogging, and the tossing and turning all night. We're already worn out from being moms all day, and then at night, it's difficult to sleep peacefully, too. So, is it any wonder that we're exhausted all the time? At some point, enough is enough! That's why I'm officially calling for drastic action: a sleep divorce.
If you haven't heard of this incredible phrase, allow me to explain. A "sleep divorce" is a craze that's picking up steam, and it's really rather simple. Instead of clinging to the outdated notion that married couples must sleep together in the same bed no matter what, we do this radical thing called "sleeping apart." Some people just sleep in two separate beds in the same room, while other couples I know actually sleep in separate rooms altogether. And my husband was actually the one who first proposed it, years and years ago.
See, he was tired of my complaining night after night. Me, on the other hand, I was tired of being elbowed or kicked all the time, the insanely loud freight train ringing in my ear that is his snoring, and having to fight to get even an inch of space that wasn't crammed up against the edge of the bed. But I refused to get separate beds because I felt like it meant something bad. Spouses are supposed to sleep together, right? If you don't, it's a bad sign for your marriage. But now, I've dropped that thinking, and as it's time for our bed to be replaced, we're considering making it official — our sleep divorce, that is.
It turns out, there are actually health benefits to sleeping alone. It's not just our imagination that our partners are preventing us from resting peacefully. And it's probably why the National Sleep Foundation reports that 1 in 4 of American couples say they sleep in separate beds. As far as intimacy goes, let's face it… us ladies, we're a lot more likely to be in the mood if we're not utterly exhausted all the time.
I think we should take a lesson from old-school royalty, and start embracing the dual-bedroom idea, where each spouse has their own bedroom, connected with a dressing room and a bathroom. It's a shared space, but still gives everyone their independence — and a good night's sleep.
What do you think? Would you ever file for a sleep divorce?