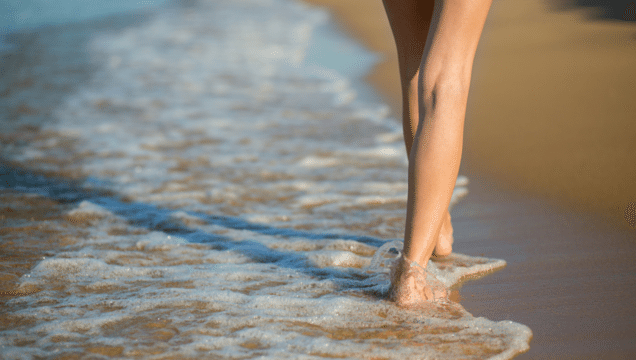 As the journey continues from my first post about my new life as a single mommy, When the Bubble Burst, I find myself with less family around and do not quite understand what's happened.
There's no illness, no funeral, and no obituary in the paper, but I feel as if I am grieving the loss of half my family. I never imagined that when the bubble burst, this would also be a part of the soapy mess. After the separation from the man that I thought I would be with FOREVER, family members that I have grown to love and adore are no longer alive to me. I am so focused on my girls and taking care of myself that I can't understand what I have done to burst this other bubble. More suds, more mess. They are still living and healthy but our relationship has died.
I never would have thought that my in laws would not be in my life. I truly loved them and accepted all of the new experiences that they brought into my life. The weekly phone calls are not coming. There are no texts about my girls or family updates. Fun dinners with giggles and cosmos have stopped. Dead silence. Heartbreaking.
There are many times that I want to pick up the phone and just hear familiar voices but can't bring myself to dial their digits. What do you say? "Hi. What's happening? I haven't heard from you in 225 days, is everything ok?" Sounds crazy right!
There are so many questions unanswered. How do I explain the death of our relationship or even the death of my marriage? Do they really know the truth or what happened and how I fought hard for my family? Do they really care? I'm not the bad guy here although I do own some of the issues in the loss of this relationship. This unknowing continues to resinate as I clean up the film that has landed around me. Another soapy mess.
If I didn't like my in laws, It would be an easy way out. I could continue moving forward in life with one less problem. Unfortunately, this is not the case. I created relationships and bonded with them as if they were my own family. We had similarities in education and teaching philosophies. We enjoyed sharing stories about my girls over a good cup of coffee. I have many found memories of our first meeting and personal moments we have shared over the last 13 years and cry. I am not sure on how to move forward but I do know that my heart aches for the family I once had.
Often times I think about how I can move forward if something were to happen to them. Will I regret what has happened to our relationship? Of course I have regrets about the distance that is between us but another thing that I have learned about relationships is that it takes both parties to be successful. I can't make them change. I tried to change others and that is not the answer. I still send flowers on special occasions and share pictures of my girls. These actions help me deal with the heaviness that weighs on this broken relationship.
There are so many lessons that I have learn through this journey and continue to push forward. Experiencing heartache and how to grieve when people are still living is one big soapy mess that I continue to live with. I am sure that it is hard on them too. How would they maintain a relationship with me without feeling as if they are betraying their own son? There are so many questions left unanswered on my journey as a single mommy, and I am certain more will arise.