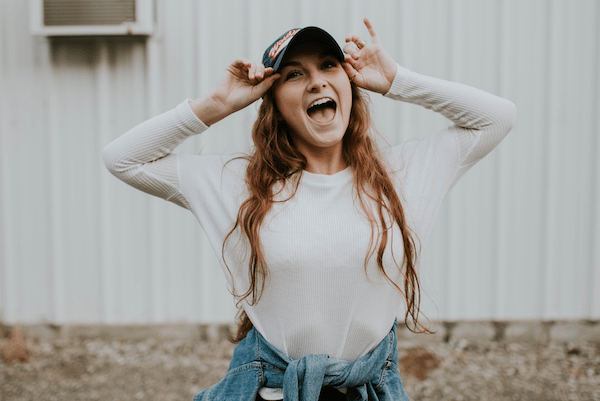 So many things about the devastating news out of Marjory Stoneman Douglas High School upset me: a mass shooting in a school, the senseless loss of lives, parents dealing with the unthinkable. As a mother of two teens, I couldn't help but think what if. The idea that it could've been my kids' school, that I could've gotten the phone call that no parent ever wants to receive, cripples me with fear like nothing else.
What I didn't expect to feel in the days after this tragedy was a sense of defensiveness for the teenagers who were speaking up and trying to make a difference or to be outraged at anyone who suggests that teenagers should not have a voice in this conversation. From news outlets to Facebook posts, I heard enough to make my blood boil. Here's why I disagree with those who stand behind the argument that the teens who lost teachers and friends, or the teens across America who weren't involved but were still outraged, shouldn't get a voice due to the below "reasons."
"They're too young to understand the ins and outs of such a complex topic."
I am the mother of two teenagers and spend a great deal of time listening to them and their friends. I can assure you that although they may not have all the answers, because no one really does, they are educated in this world. They have real-time news, current events, and social issues available 24/7, and unlike you and me, they know how to filter it. They've grown up in the age of technology. They may not always use it in the most productive ways, but they certainly know how to process an enormous amount of information. And guess what? They aren't jaded by a lifetime of experiences or predisposed to only accept truth that aligns with their political party.
"There's no way those kids organized those thoughts and actions on their own. They must have been coached."
These people clearly don't have teenagers because in my experience, this age group doesn't do anything they don't want to do without kicking and screaming. If I try to coach either of my kids on what to say, it's their cue to eye-roll and do the opposite. My daughter once went on a tirade from the couch about unfair wages for women. She may have originally heard the idea of the glass ceiling from me, but the passion was all hers, and her words were far more eloquent than mine ever were.
"Teenagers are too emotional."
Yes, they are emotional, and those emotions can be unpredictable, but that doesn't prevent them from having thoughts and ideas. I can scan my Facebook feed and find a great deal of emotional responses from adults, but having emotions doesn't disqualify them from the conversation. Why should it disqualify our teenagers?
"They should let the adults figure this out."
The world they are fighting for is the world of their future. I would argue they have the most invested and the most to lose. Plus, the adults are doing a pretty crappy job of figuring it out.
People are constantly suggesting that the teens of today are apathetic and that they simply don't care, but when they raise their voices and take action, they get dismissed. You can't have it both ways. No, they won't get it all right, but that's okay, and they might just have some good ideas. Adults should encourage their passion, hear their cries, and support their right to fight for a better world for themselves and their children. If we can agree to do that, watch out, because these "snowflakes" might just change the world.