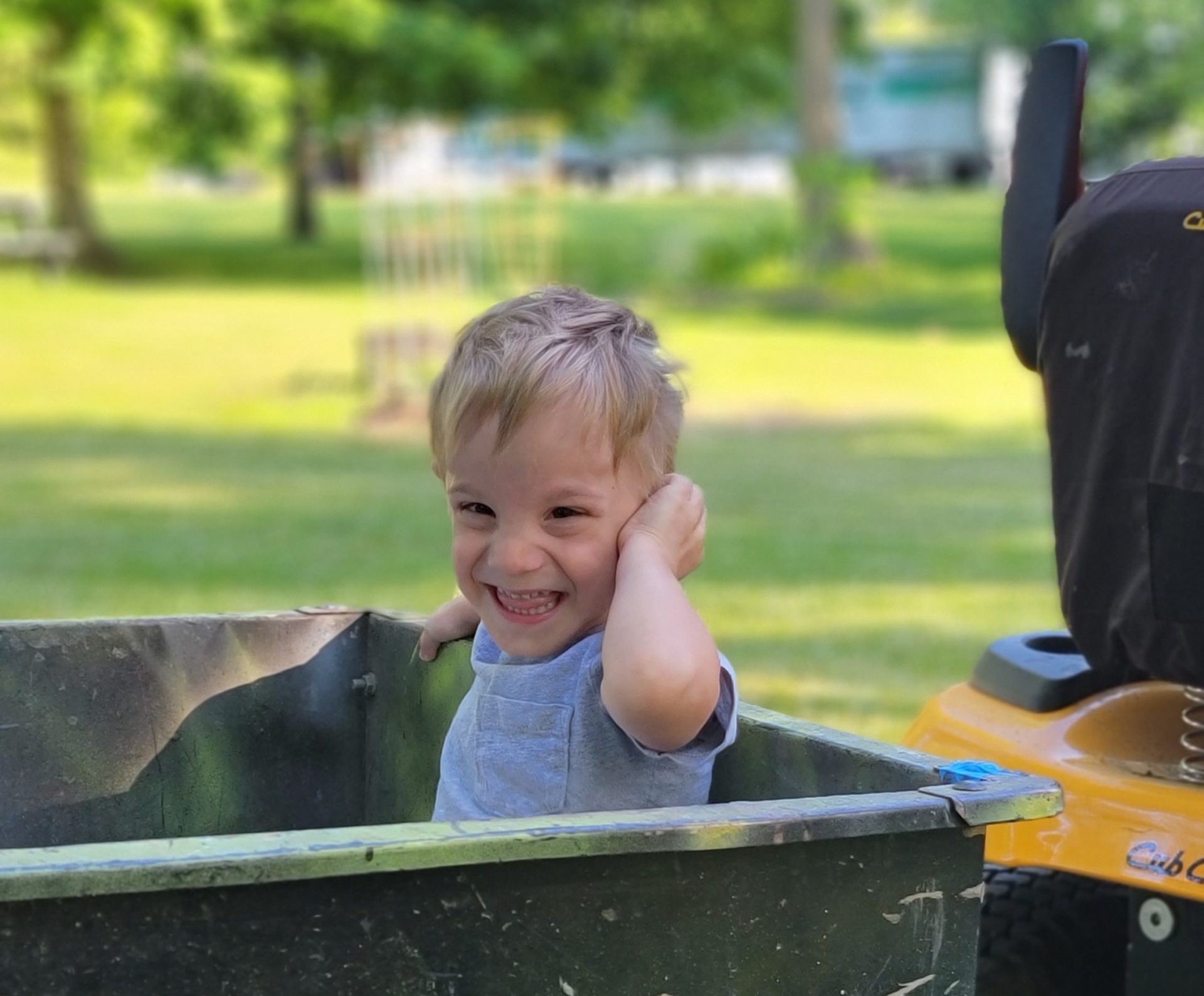 I'd like to start this off by saying: Yes, I am aware of the responsibilities of being a parent. I acknowledge that this tiny human relies on me for sustenance, warmth, guidance, and love. I am not completely ignorant of these facts.
For the majority of my life, I've always had someone guide me and lead me which is surprising because I am the oldest child. From a young age, I've had my parents to guide me and in high school, I landed a catch — a really ambitious, headstrong, and driven man who would later become my husband. We are both very organized people, and he loves to have a plan. I am organized, and I plan for everything (thanks, anxiety). This is great for things like vacations and trips. He plans the big things like the trip to and from and the itinerary while we are there, and I pack the clothes and the snacks and all things required for the trip.
In June, I decided to take my son and go to our family home in Ohio for a few days. It was the end of school for Mark, and I had already submitted my assignments for my summer class. These events paired with family making themselves available to see us made it the perfect timing for a little trip — our first trip alone together to Ohio.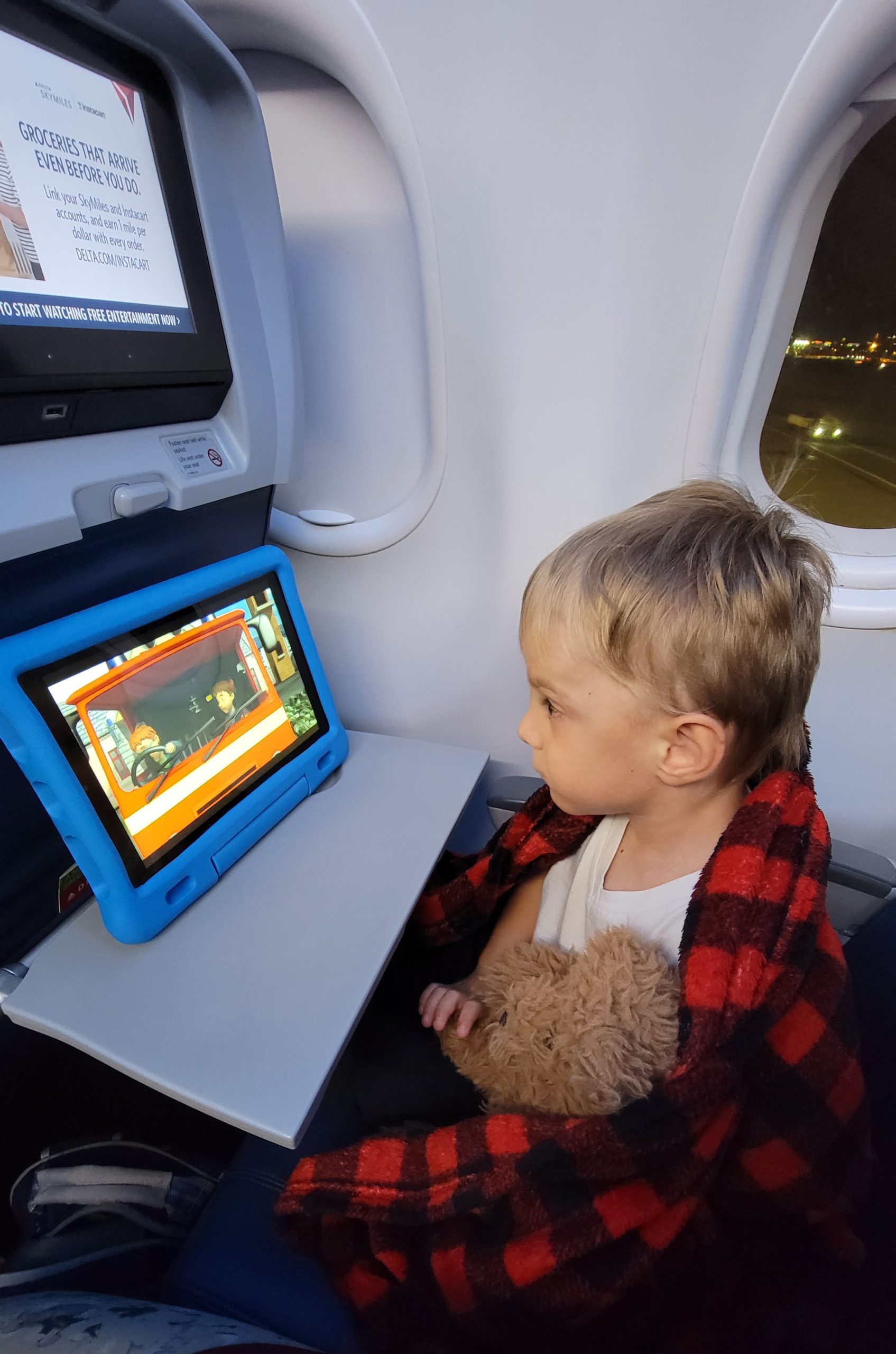 I've traveled alone before as an adult, but remember when I mentioned "having someone to guide me"? Well, I studied abroad as an undergrad with my best friend and two of my favorite professors. I've had "adultier adults" to lead the way. Last year, when we went to our family home in Ohio, my son and I drove up and followed my parents. This year, we decided to fly, just the two of us. Nothing prepared me for this trip… and I do mean nothing.
In my infinite wisdom and glory, I packed about six weeks of clothes for a five-day trip for two people. I brought his car seat, so I didn't need to rent one at the car rental place in Cleveland. I DID have a little car seat carry thing that let me strap him in and wheel him around… but it broke in Atlanta. So imagine me, struggling and dragging a car seat with my toddler in it at 9pm trying to get to the connecting flight. For the record, I decided to book a trip for the evening, hoping the journey would allow my son to catch some sleep. I was wrong. He was awake until the last hour of the trip from Atlanta to Cleveland.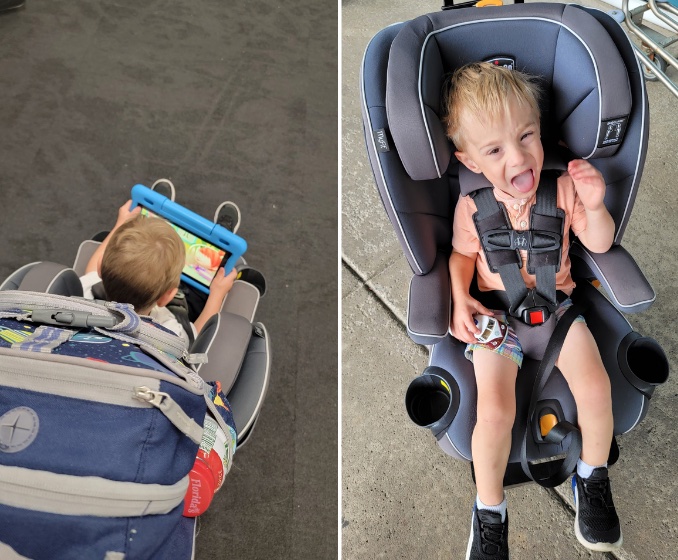 Fortunately for me, my cousin was able to pick us up at the airport and drive the short distance to the hotel for the night in Cleveland. First thing in the morning, we were off to pick up the rental. I certainly had a headache when the manager said they would not be able to use the card as it was not the card that was registered with their point system. This involved making a few calls and dealing with a very exhausted toddler in the car rental lobby — sorry to everyone who heard me lose it.
Cleveland was a sight to see. It was big and beautiful. We spent the day touring the historic district and went to the aquarium. So many fun sights to see, and I did come prepared for all things "mom." For instance, I had snacks, diapers, wipes, and spare clothes packed in the backpack for our day of touring and adventures.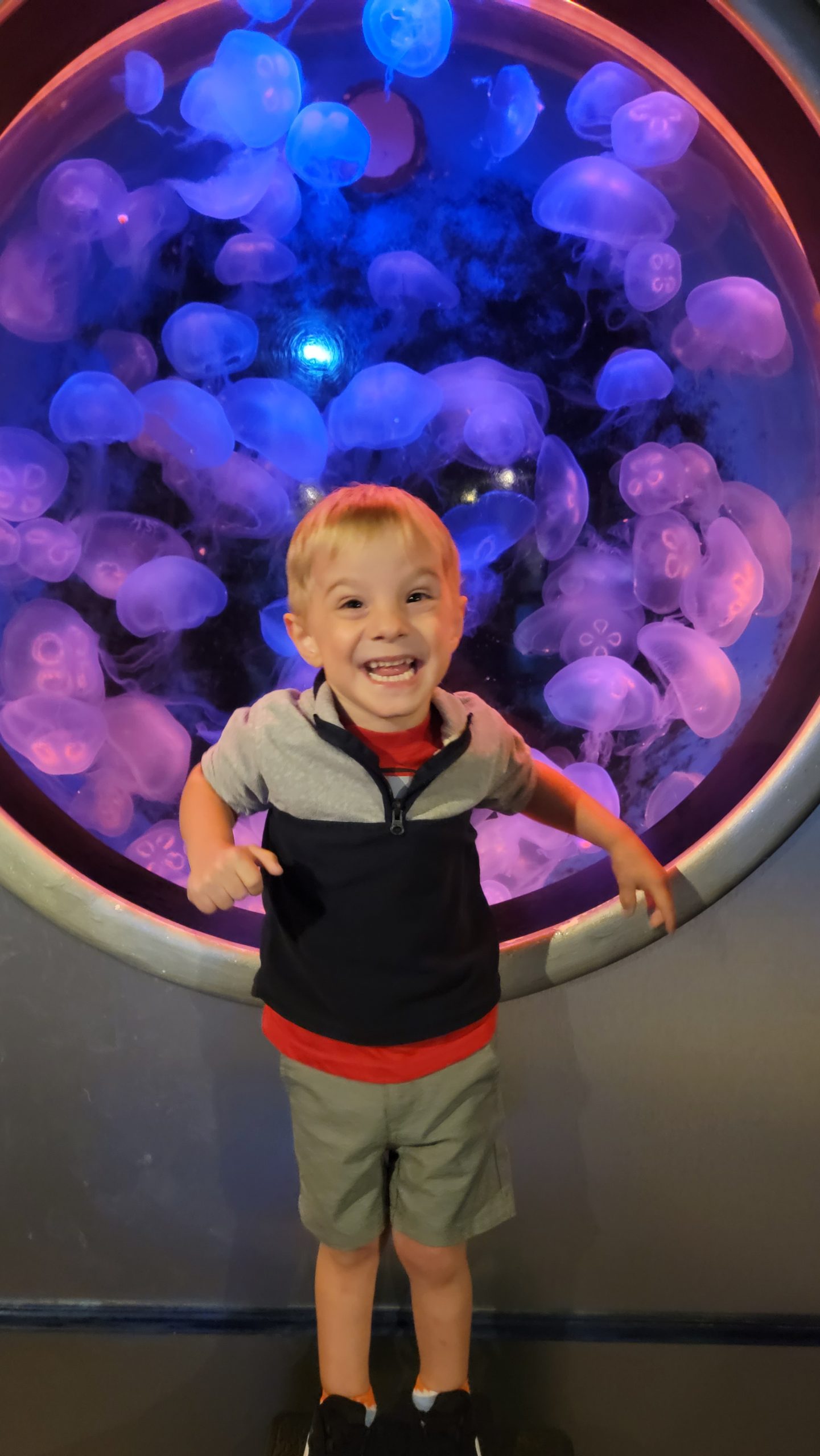 At our family home, we were welcomed with relaxation. Time slows down in our town. No traffic. No trouble. Just long roads, corn fields, and good company. It gave me a few days to recover from the trip up and to prepare for the journey home.
I think this trip put much of my own life and motherhood into a new perspective. For the longest time, practically all of my life, I've had help or guidance. I've always had someone looking out for me, planning things for me, and guiding my decisions. I know someone out there will read this and think I am a total and complete idiot — and that is fine. But, this trip taught me that I may be a mediocre adult (what a millennial thing to say), but I am a great mother. I failed countless times when it came to things that would make my life easier on this trip, but none of the inconveniences I experienced seemed to have any effect on my son. We laughed together so much and explored a new city. He got to meet some cousins he's never met before and flew in an airplane for the very first time.
This trip was about our bonding and enjoying probably the last summer I will have to be completely dedicated to him. There was never a moment he wasn't happy (unless I said it was time for a nap — so I could get one, too). I may have struggled and perhaps it means I need to work on the "adult" portion of my life, but I like to think I did a great job of making the trip fun and exciting for my son and me. Honestly, his happiness was all that mattered, and I think that is what being a good parent (and adulting in general) is — taking the inconveniences and making the best out of them.
*Anyone asking, I bought a new rolly thing at the Atlanta airport, before we took off for Cleveland. It was delivered to our home in Ohio, and we had it for the trip back (thank you, Amazon Prime). No babies were left at the airport during this trip.