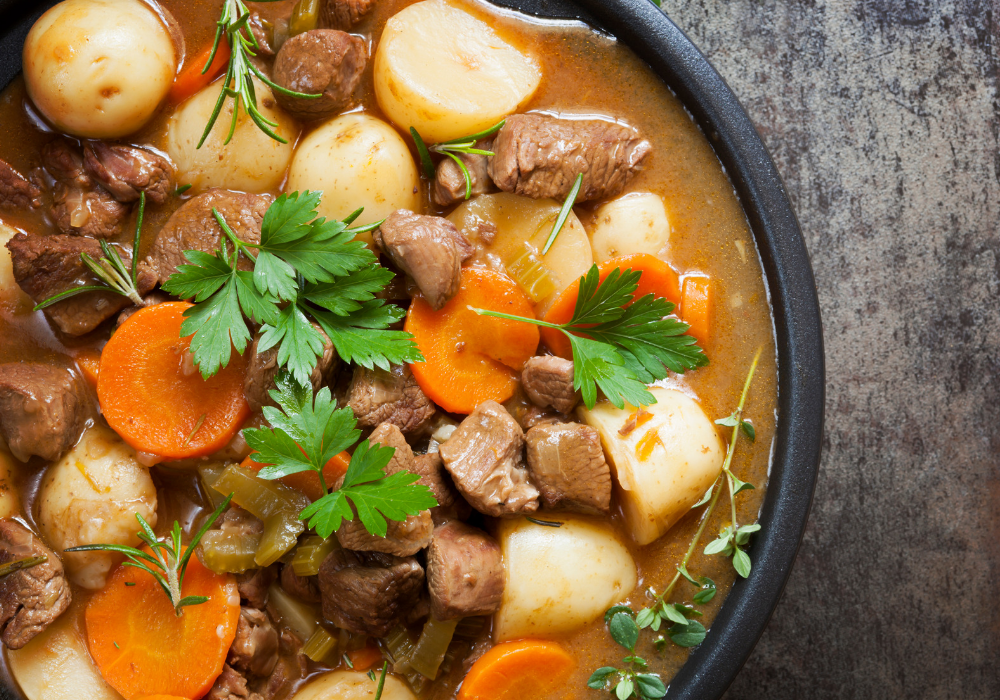 "Can we please evacuate? PLEASE!!!" I begged my husband. "I'm so over Florida!" I was five months pregnant, and we had just moved across the country to Jacksonville less than a month before. Hurricane Matthew was pounding Haiti, and two weeks in, I was done with Florida and all its humidity and weird bugs. But this was our new life, barely married for a full year. My husband had a promising new job, we had a new house, and I was struggling to find my identity in a new city as an expectant mother with zero friends and family nearby.
No stranger to storms, I'm from Kansas City — tornado alley and home to all ruby slippers references. Our realtors told us hurricanes weren't a problem, but how were they to know that three of the largest hurricanes the Atlantic had ever seen would pummel Jacksonville over the next four years? We were blindsided, but my husband assured me we were far enough away from the storm surge (Zone E) that we would be fine. At worst, our windows would blow out. At worst.
Enter visions of myself sobbing on the floor of our walk-in closet cradling my unborn baby as trees battered our house and glass shattered all around. I dubbed that tiny room my safe space next to my racks of shoes, and I was certain that would be the spot where first responders would discover me.
So we stayed and stocked up on Cheetos and canned green beans. My fearless husband boarded up the largest windows. I decided to make the heartiest, most comforting meal I knew that I also couldn't completely f*ck up under the stress of an unpredictable storm — beef stew, courtesy of a family recipe.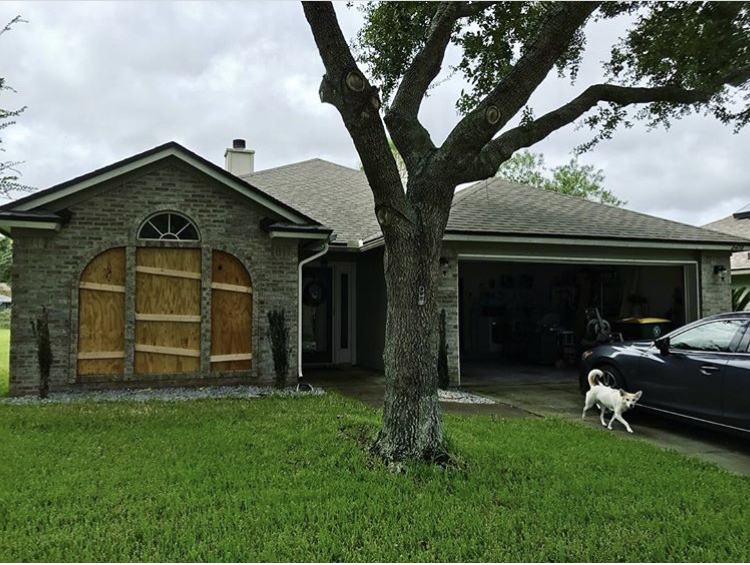 The wind roared. The rain came and went. The power went out for a few hours. I took a nap during the chaos. Yes, a nap. It was no big deal. We had some stew, and I thanked the Lord that I was still in one piece.
Fast forward to one year and one baby later, and we're greeted by Hurricane Irma. I was less nervous, but I also had a baby to protect. Still, we stayed. I made stew. It was fine.
Now we've got a toddler and a newborn, and Hurricane Dorian is inching its way across the Atlantic. And I don't even want to leave. I've got my family, some snacks and some stew prepped — ready to face whatever Mother Nature blows our way. We got this.
Crockpot Hurricane Stew Recipe
Ingredients:
1 lb. stew meat or beef sirloin cut in cubes
Several baby red potatoes, chopped
Several carrots, chopped
Few stalks celery, chopped
1 onion, diced
Lawry's Seasoned Salt
Worcestershire sauce
Flour for dusting
Water and corn starch as needed
Optional: 1 packet stew seasoning
Instructions:
Place cubed stew meat in skillet, dust generously with flour and seasoned salt, sear until lightly brown. (No need to cook through.) Place in crockpot with potatoes, carrots, celery, and onion. Mix with a generous portion of Worcestershire sauce and additional seasoned salt, along with an optional packet of stew seasoning for added flavor. Cook on low for 8 hours or on high for 4-6 hours. Final hour of cooking, add a bit of water if the stew looks dry and a few pinches of corn starch to thicken. Serve with buttered biscuits, such as Pillsbury Grands Flaky Layered Biscuits. Courtesy of Tina's Aunt Becki.
What's your go-to hurricane meal? Share your recipes in the comments, and stay safe!