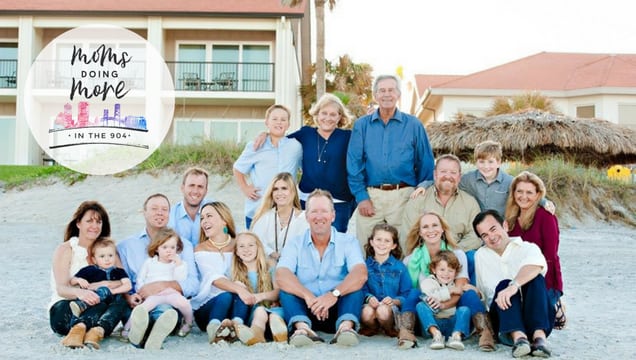 Shari Duval had been a longtime supporter of military charities of organizations. But when her son, Brett, deployed to Iraq twice, it became a personal mission for her. Brett was a veteran K9 police officer who contracted with the Department of the Army as a bomb dog handler. After serving two tours in Iraq, he came home — but he came home with PTSD. Duval tried to help her son any way she could, consulting doctors, with no relief. She then began researching more, and found that service dogs can help veterans heal from PTSD. Brett got a Belgian Malinois named Reagan, and slowly, she began to see an improvement.
The story could have ended there. But Duval was determined to help more veterans, and so she founded K9s for Warriors. Located in Nocatee, K9s for Warriors is the largest provider of service dogs for disabled veterans in the country, specializing in veterans with PTSD or traumatic brain injuries. Through the K9s for Warriors program, every veteran receives a service canine, equipment, training, certification, seminars, legal instruction, and vet care. During the three weeks the veterans go through training with their dogs, K9s for Warriors provides housing and meals. They also provide a lifetime of wrap-around services like health care and food for their dogs. And it is 100% free.
In 2017, they raised over $8.5 million, which allowed them to pair 114 veterans with service dogs, helping them to begin healing from PTSD and traumatic brain injuries. Since their founding in 2011, there have been over 400 graduates of their program, and 90% re-certify their dog's training on a regular basis.
What is the one thing that motivates you and pushes you to do more?
Over 7,000 men and women have been killed in action since the beginning of the Iraq War, and we have an estimated 1 million disabled veterans. One in five of this number suffers from severe post-traumatic stress, a deadly disability resulting in over 22 veteran suicides daily.
My own son, Brett Simon, was an independent contractor in Iraq, working for the Department of Defense, and returned with severe post-traumatic stress. In an effort to help save his life (after battle), and the lives of our other brave heroes, I started K9s for Warriors as an alternative way to treat PTS. The VA solution is to medicate our warriors, not deal with the ramifications of their disabilities. To date, we have placed over 420 service dogs to disabled Veterans with a 99% success rate. Tragically, one of our female veterans committed suicide.
We have medical research, completed by Purdue University, HABRI, and NIH, that prove our service dogs are helping with the severe symptoms of PTS, and saving lives.
Our work must not end, the suicide rate is not going down nationally. We must put more service dogs in the hands of these men and women.
What is the biggest challenge you've had to overcome?
The biggest challenge is keeping funding for our work. We are a non-profit and must rely on donations and corporate sponsors. We are currently sponsored by BAYER Healthcare, MERRICK Dog Foods, PGA Tour, Stryker Healthcare, Delores Weaver Foundation, and many others.
I started K9s in 2011, at the age of 65, so that was a challenge, starting a non-profit, and working 24/7. But when you have a mission, age is not a factor.
How do you define personal success?
Personal success for me is watching our nation's finest, the real 1%, return to civilian life with dignity and independence. No MORE SUICIDES.
What do you want to say to other moms?
I believe mothers are the most effective and influential people in the world. Their responsibilities are massive, and life-defining for the children they raise. Mothers form the next generation, and make no mistake, it's the best and hardest job in the world.
If I would want one thing from my children it is that they respect me, and are proud of me. I want them to understand that giving back of themselves to others is the greatest thing I could teach them, and fortunately, I have.
Moms Doing More in the 904 is a new series that highlights local moms who are making a big difference in our community. Want to tell us about an inspiring mom who is doing something great? Tag us on social media @JaxMomsBlog with the hashtag #MomsInThe904.