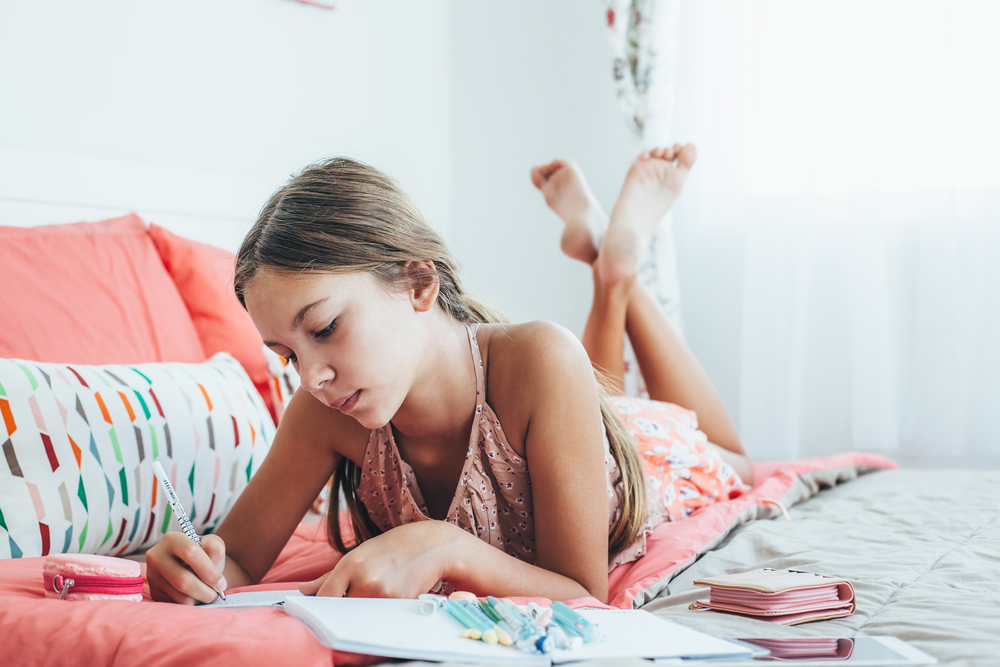 The emotional aspect of parenting has always been the most difficult for me. I have two children who are very different in the way they handle their feelings. My son has big feelings. He beams and bounces with happiness, explodes with anger, and weeps openly with sadness. These big feelings have presented their share of challenges, but I can almost always tell what is going on with him, which makes supporting him so much easier. My daughter is completely different. Even when she's super excited or happy about something, her reaction is somewhat reserved. When she is angry or sad, she shuts down. As a smaller child, she would hide under her bed and refuse to come out. When she finally did come out, whether coaxed or because of boredom, she did not want to talk about what happened. She just moved on and went back to whatever she was doing.
At age 8, we've entered the pre-tween years, and she's added eye rolls, slamming doors and shouts of "I'm FINE!" to her emotional tool kit. But we have not had much luck getting her to talk about or explain her feelings. We've tried speaking calmly with her during times when she's not worked up, and she will engage with us but it is difficult to get much out of her. Thankfully, she's generally a happy, well-adjusted kid, and the tough times are few and far between at this point. But I know that as she grows, her problems will become more difficult to deal with. I need her to know how to express her feelings and understand that her dad and I are here to listen to her.  
I'd read about a parent-child journal a few years ago, and I had mentally bookmarked it as something I wanted to try with my daughter. The idea behind this is to have a special book or journal that allows you to communicate in a different way, and it seemed like a perfect fit. As soon as my daughter was physically able to write, she has been writing us notes and making lists, poems and stories in journals. She typically brings some kind of notepad or book with her everywhere she goes, and there is always a stack of journals and notebooks by her bed.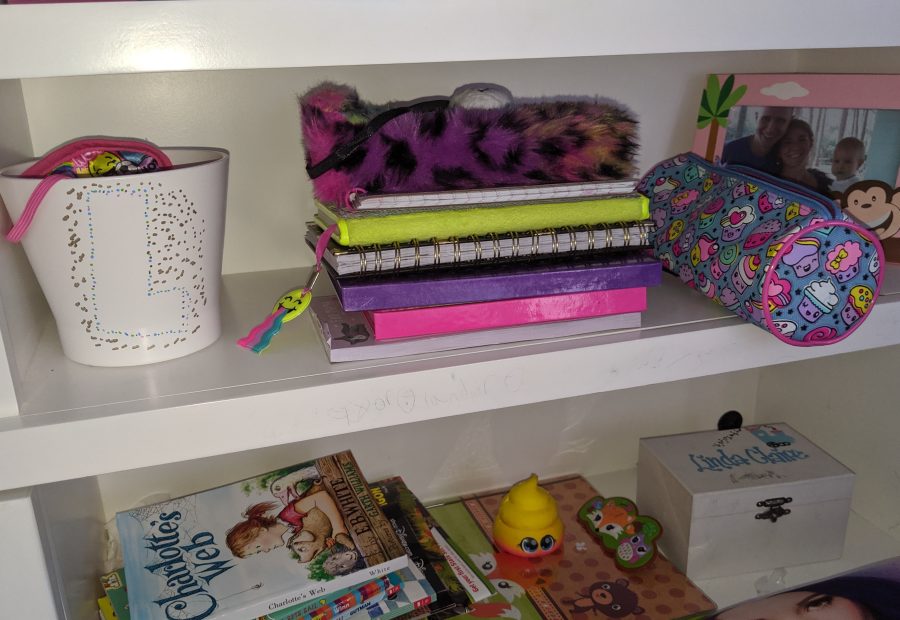 After a rough couple of weeks at the beginning of third grade, I decided it was time to try a mother-daughter journal with her. I'd planned to wait until she was a bit older, but not much else was working. I was surprised to find a wide variety of journals you can buy, and of course, Pinterest is full of DIY options. I chose one created specifically for mothers and daughters because I liked the layout, which includes thoughtful writing prompts, fun quizzes, and plenty of space for free writing. I also thought the colors and design would appeal to my daughter, and it is appropriate for younger ages.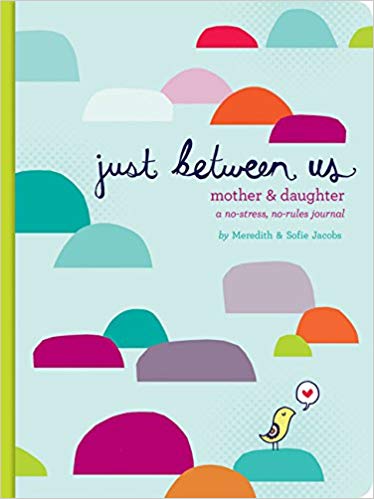 To introduce the idea, I took her out for a special date at her favorite frozen yogurt place. Before we went, I was having a hard time deciding how to present the journal. Should it be something fun for the two of us to write to each other? Or should I make it more serious as an important way for her to express her feelings? Like most things, I ended up winging it. I showed her the book (which after much deliberation, I didn't wrap — too many disappointed faces when a wrapped package wasn't an actual toy) and let her flip through the pages for a few minutes. When she asked what it was, I explained it was a special book for just the two of us. I told her I was hoping it would be a place where we could share stuff that we may not want to say aloud, and also a book that would be fun for us to write notes and play games with each other. Her eyes lit up, she gave me a big smile and said, "I love it!  How does it work?" 
I explained how it worked was up to us. We could make up our rules together. We decided that we were the only two people who could read the book; I am not supposed to share what she writes with Daddy unless I ask her first. We also agreed on special places that we would leave the journal for each other when we had written something. There is no time limit on when to respond or how often we will write. 
As soon as we were home from ice cream, she headed straight to her room with the journal. She filled out our names and completed the first activity — Twenty Things About Me — and left it on the special place in my room. I was so happy she was so excited about it, and I truly loved reading what she had written. Most of her answers were expected, but a few surprised me, and I already felt like I was getting to know her better. I returned the book back to her with my Twenty Things About Me, and over dinner that night she asked why 11th grade was my favorite year in school (a question from the journal). It led to a great dinner discussion for all of us. 
For the first week, we had fun trading the journal back and forth, but no real emotional discussion or anything less than light-hearted writing. Then I returned from being away most of the day to find the book in my room. I didn't notice for the first few hours I was home, but my husband told me how much the kids had been fighting that day. They were already over it by the time I got home, so I didn't think much about it, until I saw this.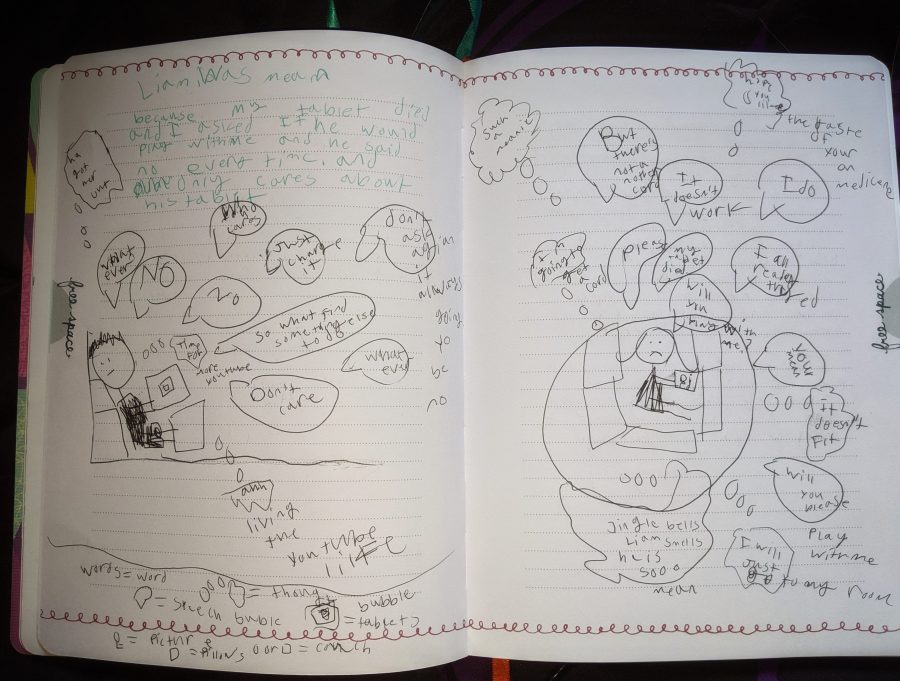 She had drawn and narrated the entire fight with her brother, complete with an amazing poem titled, "Jingle Bells, Liam Smells, He Is Soooo Mean." It took serious restraint from me not to laugh and share with my husband. Also, I really wanted to bring it up to her when I was tucking her in that night, but I waited to write her back in the journal. In case you don't speak 8-year-old comic book, the fight was about her brother choosing his tablet over playing with her. I shared that my brother wouldn't always play with me, and it would hurt my feelings, too. I also told her that sometimes Daddy and I don't want to do the same things, and it still makes me mad he won't do what I want him to. We discussed this topic for a few days, and I loved learning how she felt and hearing her ideas on how to deal with it. Because the fight was already diffused when I came home, this is an experience I would have missed completely if it weren't for our journal. 
Over the few months that we've been using it, I have learned so much. I feel like I know my sweet girl better, and I have been able to share more of myself with her. Through our writing, I tell her more about my worries and thoughts than I ever do in our day-to-day interactions, and she seems to really enjoy that. She feels empowered to give me advice or comfort me, and it helps us relate to each other. I am still on the receiving end of many eye rolls and declarations that she is FINE, even though she clearly isn't. But this journal has given me a new confidence that when something big is going on, she knows she has a safe place to talk about it. 
Before writing this post, I spoke to my daughter to ensure that she was on board with me sharing the idea of our journal as well as the image she drew.