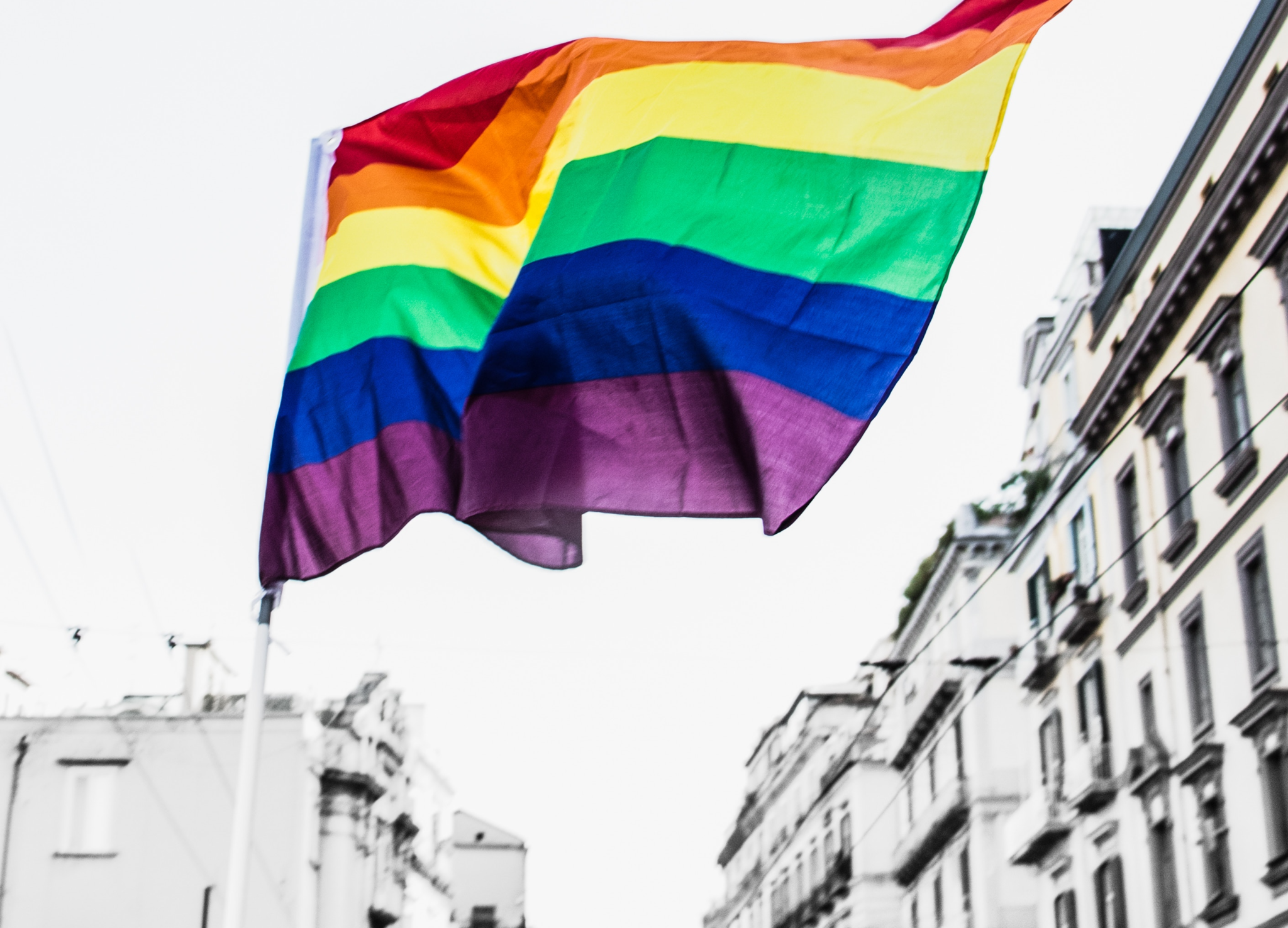 June signifies the start of summer — bright sunshine, warm weather, and Pride events. Oh, that last one might be a little specific, but it doesn't have to be! Most community events for Pride Month are open to everyone, and allies (supporters of the LGBT+ community who do not, themselves, identify as LGBT+).
My kids have attended family-friendly events celebrating the LGBT+ community since they were born (and even before — my oldest danced in my huge belly in the heights of heat as I walked in the 2011 Chicago Pride parade). It is important to me that they see their family reflected in the people around them, and also that they know the history of why we celebrate Pride. While the parties and the parades are great, and the explosion of corporate support in the last five years has made it a much more commonplace experience, Pride is also celebrated to commemorate a struggle.
This is a history that I was not a part of, but that I benefitted from as a later generation that identifies in the queer space. In New York City in 1969, police raids were common, and gay bars and clubs typically were not granted liquor licenses. The details of this event are largely based on first-person accounts, but in the early hours of June 28, the police raided the Stonewall Inn, a gay bar in the city, and padlocked the front door. Various patrons were beaten, including a lesbian couple. The patrons of the bar, led by various individuals but largely attributed to transgender activists Marsha P. Johnson and Sylvia Rivera, fought back against the police for the first time in a rebellion against discrimination that lasted six days. In solidarity of the event, four major LGBT organizations were formed, and the first Pride March occurred a year later in front of the Stonewall Inn, with similar marches being held across the world shortly thereafter. It took another 30 years, that would be 1999, when I was in high school, before June would be recognized "officially" as a month of commemoration. This June marks the 50th anniversary of the Stonewall Rebellion, and we are still fighting, and just now starting to recognize even within the LGBT+ community the contributions of transgender activists and people of color in our original struggle.
Did that get heavy? Sorry about that. That is what Pride Month is for — to commemorate the work that was done before us and recognize the work that still needs to be done. Teaching my kids about our community has given me an opportunity to discuss how important it is to treat everyone with love, kindness, and an open mind, and they have a front-row seat of what it looks like when that doesn't happen. We reinforce these topics through children's books that are great for all kids. Anyone who has the time and space in their lives for the same values should ABSOLUTELY include your children in Pride events! In our community, everyone is welcome and love has no conditions.