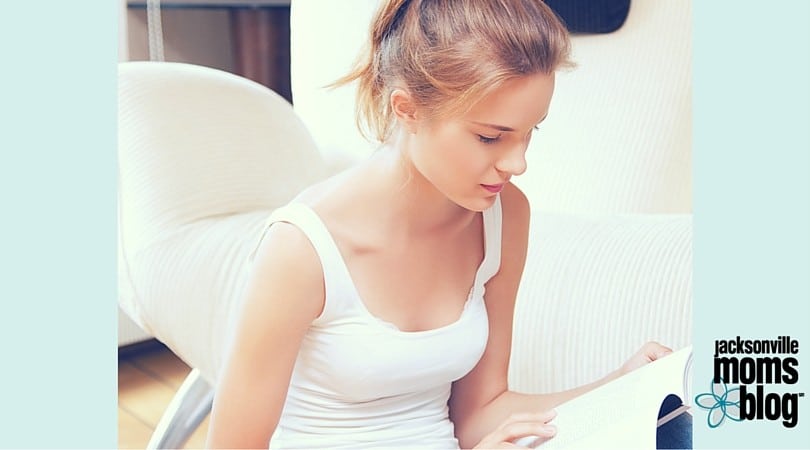 "When is she going to put a little meat on her bones?"

"She's so cute and petite."
Those have been common, and mostly harmless, statements directed towards my daughter for the better part of her thirteen years. They never bothered me because I'd been guilty of saying them myself. We laughed off the letters we received from the school each year essentially saying that my daughter should be checked for malnutrition and my son might need to lay off the snacks. Obviously, we had two kids from the same family with very different body styles. Both kids are healthy – they eat well, are active in sports, and rarely get sick even with the simplest of colds. As our pediatrician says, my daughter is built for speed and my son is built for the mountains. They just happen to have two opposite lines on the growth chart that they each follow like clockwork rarely ever deviating.
It's when those comments took on a slightly different tone that I began worrying about the damage they could do to my daughter's body image and self esteem at a time in her life when the last thing a young teenager needs is one more thing entering their head causing them to question if they are "normal."
"Have you considered trying to help her gain weight?"

"Maybe she can put on some muscles for soccer."

"She must not eat very much. Is she healthy?"
These comments make the hairs stand up on the back of my neck because my daughter is basically getting judged by her size. This would never be acceptable if people were asking me if I intended to help her lose some weight or if someone suggested that she obviously eats too much. Why, then, is it okay for people to make statements about her weight because she happens to be petite?
At this stage in her life, she brushes them off. She's not worried about the girl twice her size she's defending on the soccer field because she sees it as a challenge. Her weight, or lack there of, isn't an issue in her mind. For now. But what if a day comes when she lets those words sink in and begins questioning whether or not she looks right or if she should try to change her body? What if the day comes when those words spoken by well-meaning individuals cause her to wonder if she should actually care about her size?
As her mother, it's my job to protect her from allowing such thoughts to overpower the confident ones but that is easier said than done. I can tell her she's perfect just the way she is and can continue to not allow words like "skinny" and "fat" in my household, but I also think it's important for people to understand that petite does not equate to a zero percent chance of body image issues. To suggest that my daughter needs to put on weight is suggesting that she is not perfect the way she is. It is suggesting that something is wrong with her natural body type, and I'm done brushing that off like it's no big deal. Yes, she eats. Yes, she is healthy. And no, I'm not going to send her into the weight room unless that is something she decides she wants to do.
So, going forward, can we all just agree that any comments, regardless of intent, that suggests there might be something wrong with the way a teenage girl, or anyone for that matter, looks is off limits? Instead, let's celebrate our differences and remember that "normal" can come in a variety of shapes and sizes.