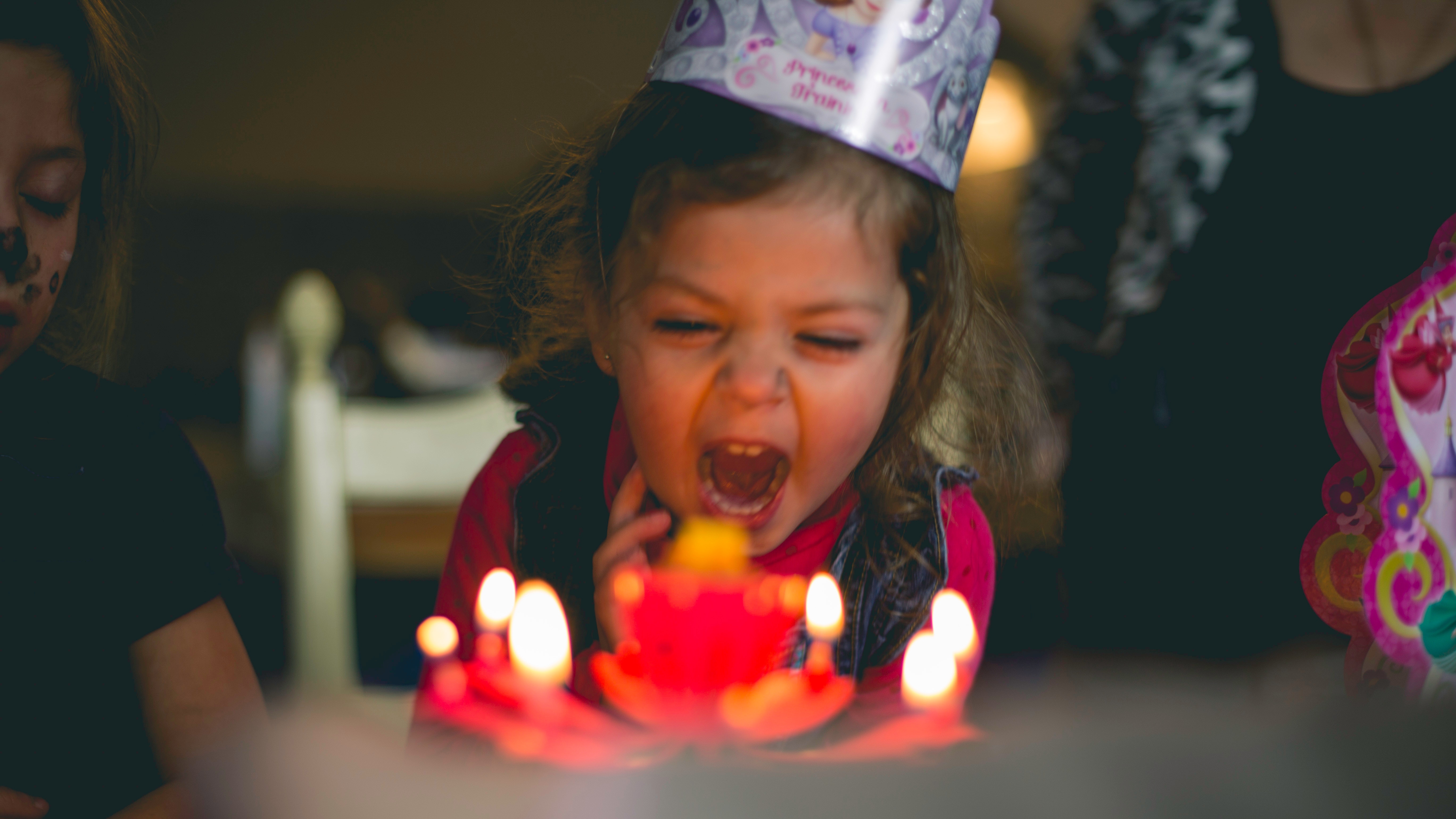 For my oldest daughter's first birthday, I went all out. Handmade decorations, homemade pizza for 30 people, perfectly Pinterest'ed rainbow cupcakes… it was perfect, beautiful, and everything I imagined my first child's first birthday should be. With every person who came to offer heartfelt congratulations and well wishes came something else — a beautifully wrapped and adorned gift. It was such a wonderful gesture, but it was also one I hadn't put any thought into. What was a 1-year-old going to do with a bunch of "stuff"? And were we supposed to open it at the party? Would she even sit still? We lived in an 800-square-foot apartment in Chicago — I had not thought this through.
We sat on the floor of our teeny tiny apartment with our entourage that had carried us through the first year of parenthood, and after about 45 seconds of attempting to open gifts, my daughter lost interest and wanted to explore. I fought her on it for a bit, trying to reengage her in the spectacle that was unfolding around her, and then gave up — it was her party, she didn't want to open gifts. No problem, I thought. Next year we just won't open gifts at the party. It's boring for all the other kids anyway.
Year two rolled around, and thinking I had learned my lesson, we attempted to open gifts after the party, just with our family. It took two days to get through them all, and none really held her interest, and we were left with a new set of household items to find space for. I felt guilty that these things our friends had spent time selecting and their hard-earned money on weren't being properly appreciated by my 2-year-old (which, let's be honest, 2-year-olds "appreciate" very little in terms of gratitude).
As time went on, we started getting more insistent on skipping gifts entirely, especially as we added a little sister to the family. We simply didn't have space for "things," and my kids aren't particularly into gifts or random items. Enter my genius friend a couple of years ago. Very plainly on the invite she included, "Evan will be collecting items for the Jacksonville Humane Association for his birthday. Here is a list of items they have a need for, but your presence is present enough." This child's generosity filled the entire back of an SUV with the most amazing assortment of animal-service items I've ever seen, and a new idea was born — or rather, stolen. (Author's note: Find friends who are smarter than you, and then copy them.)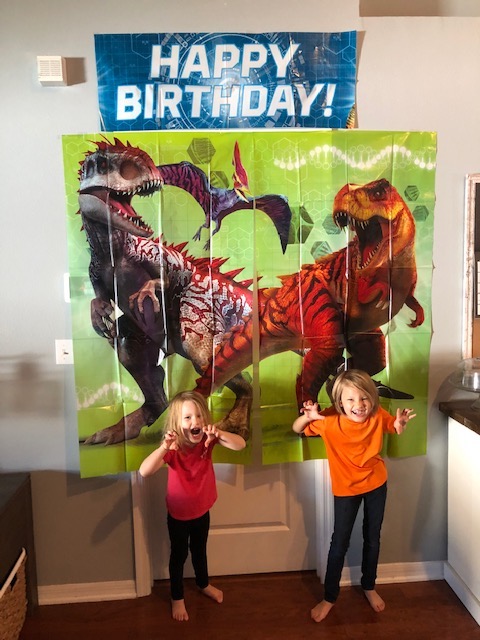 Since that great party, we have done donation-based birthdays for both of my daughters. We take time together to look through service organizations in the area and what their wish lists are, and then they decide who to support and what to collect. I include the information with the party invitation, and also make it very clear that nothing at all is expected… all my kids really want is time with their friends. This year they both chose different organizations — my 4-year-old likes babies, so she chose Hubbard House and collected diapers and formula, and my 7-year-old likes Captain Underpants (go figure) so she chose Foster Closet and collected all sizes of underwear. After the parties, they come with us to drop off the donation items, and they have both been really proud at what they have contributed. In a society that is continually facing inward, it is important to me that they see the need that surrounds them that can affect anyone, including children just like them.
They still receive birthday presents from family and with grandparents, godparents, and very close family friends, they are still well stocked with gifts on their actual birthday and don't feel like they are missing out at all. As a family, we have decided we don't actually need more "stuff," and I never want the inability to purchase a gift to be a barrier for anyone to attend one of our parties. The most valuable gift I could ever give my children is to show them that the gift of time and love is the most valuable gift of all, and truly, the presence of friends will always be present enough.