I am a single mom EVERYDAY.
During my recent scroll through social media, as one does when she is wasting time, I heard a mom blogger (with a large following) say, "I've been a single mom today." When in fact, she is married and her husband had only been gone part of the day. Like a-handful-of-hours part of the day. I took a moment with that one. I've heard other married mothers say this as well, many thinking it was being said "tongue in cheek," or maybe in their minds, that's what it felt like. It didn't bother me as much until I actually became a single mom. Make no bones about this though, if you have a spouse or partner, you are NOT a single mother.
I don't exactly have someone to share this life with.
Deployments, work commitments, life events — I get it. Those things can have your partner away from you for sometimes a longer-than-normal few hours. Months without a partner can leave you doing the day-to-day parenting all on your own. But having a spouse who can't be with you physically still does NOT make you a single mom. My guess is you still have a means to communicate with them at some level. There is someone who is your partner in this life raising tiny humans. One who you can call or text to say, "OH MY GOD, when will you be home!? They were monsters today!" You will always know that you have your person at the end of this, that the time away from home will end, and you will be together. There is no one who walks in my door at 6 p.m., or even at 2 a.m. No one to truly value what I am doing day in and day out. If you have a spouse or partner, you have that. Value it.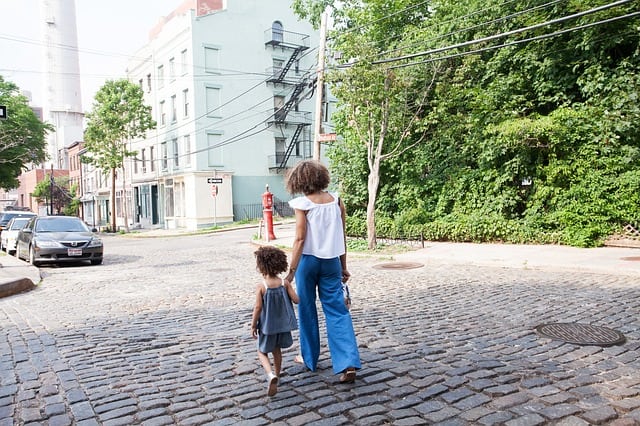 There is nothing 'JOINT' about my bank account.
Want to get REAL and talk finances? Most couples share their incomes and benefit in each other's contributions to the family. Even when you think you are single mommin' it, I bet there is still the shared finances. A comfort in knowing how the bills will eventually all get paid and not even a thought to how you're going to get a meal on the table. All those things, no matter what budget you work together towards, is to ensure the best outcome for your family. I don't have that. I have finances and child support in order but that is not enough, nor will it last me a lifetime of financial security. Finances cause a lot of stress for couples (it's the no. 2 reason for divorce) — I get that it's not rainbows and butterflies. Life with a partner to hopefully help balance the daily/weekly/monthly money issues though seems to be something I'd like to sign up for.
Some days I have no idea how I will do it.
Picture this — it's been a LONG day. The kind of day where the kids were up way earlier than normal, maybe they were up throughout the night as well. During the day it was one thing after another — fighting, poop explosions, whining and crying from the "Threenager." You even stepped on LEGOs, and no one wanted to eat anything you made. Did you have to do some work or fold laundry? I bet it's still sitting there. It's the end of the day… but it isn't. No one is going to walk in at any point to give me a break. It's just me playing "zone defense" to two tiny humans. I've spent many nights crying or feeling angry. Riddled with the ever-mounting mom guilt from how I just didn't live up to standards that day. While I have an amazing support group of friends and family, having a spouse who "gets it" would be better. Someone who showed support daily, lifted me up when I felt at my worst, and just took on an additional parenting role because they're my teammate in this. Even a phone call 'til they got home — that support is probably overseen and taken for granted when you have it. Try to look at your partner and see the good. It is so special, even when you don't always take notice of it.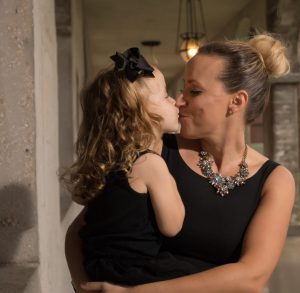 Are you single when your spouse isn't there?
When I wanted to be a mom, I didn't want to have my kids part of the time. Weekends when my kids are with their father, I am still a single mom. I just have a "break" where I miss them. Moments I don't have my kids, I never refer to myself as "not a mom." Would you refer to the gaps without your spouse next to you as being single? Probably not. Parenting when your spouse is not next to you is not single parenthood. The moment it comes out of your mouth, I feel like you devalue the things that all single parents do. How hard the days are, and how lonely the nights can be. Parenthood isn't for the weak, no matter your marital status. We ALL have struggles and days we want to hide in a closet and eat all the candy. Looking forward to your person coming home, at some point for you, and your children… what a blessing that can be. I hope that for myself some day, as well.
Today I was a single mom, and tomorrow I will be, too.