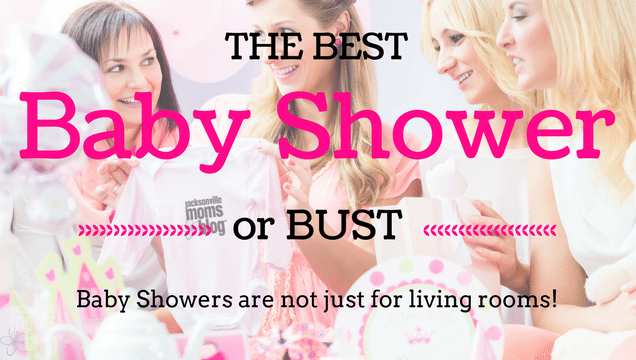 People rarely greet baby showers with indifference. These events either fill you with an inexplicable sense of joy or dread. Sometimes mamas-to-be get the extra treat of feeling both at the same time. I have always loved hosting baby showers — the games, the diaper cakes, all the over-the-top baby-themed goodness. Bring it on. Babies, mamas, and traditions rock. But in all that excitement, it can be easy to get so focused on the shower that we forget we should be focusing on the mama. The shower is one of the last opportunities to uniquely celebrate her and her journey before the baby makes its grand entrance. While expecting a child is the most joyful gift, it is also physically and emotionally demanding. Every mama is unique and deserves a shower that will leave her feeling positively drenched in love and ready for what is to come. Sometimes, that means thinking outside of living rooms to find the perfect spot to host the shower that is just right for her. Check out our list of top baby shower venue recommendations in Jacksonville:
Aardwolf Brewing Company: Its facility offers a comfortable urban, rustic vibe and a private room perfect for events. Exposed brick walls and beautiful natural light will help to make your shower bold and vibrant.
Ashes Boutique and Tea Room: Located in Jacksonville Beach, this spot offers a whimsical and intimate setting for the mom-to-be who appreciates cozy elegance. The tea room is a relaxing and beautiful place to host your shower.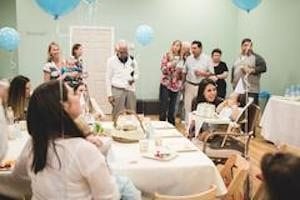 Bay & Bee: This venue is so much more than a Montessori-inspired play spot! They not only have tons of great baby products and an interactive play space on hand, they also offer a rented space for private parties and showers. The soft light and well-ordered environment is sure to make for a relaxing event.
Biscottis: This classic eatery is known for its fantastic desserts. They also have wonderful private dining menus that are perfect for the mom-to-be who loves the historic touches and artistic scene of Avondale.
Bistro Aix: Ideal for those seeking a delicious upscale dining experience in beautiful San Marco. Their exclusive private room offers a bold, elegant style that provides a dramatic backdrop.
Cantina Laredo: If the mama-to-be appreciates Mexican fare you will not find a livelier place to celebrate her than at this fun spot. Seriously, the table-side guacamole is a party all on its own. Yum!
Community Loaves: This delicious, organic bakery located in Murray Hill is a wonderful venue to share with any mom who values organic, tasty fare.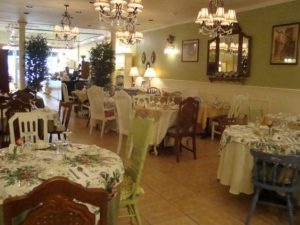 Cozy Tea: A romantic, award-winning tea room located in historic Five Points boasts an elegant, cottage-like atmosphere, and the scones are divine.
Culhane's Irish Pub: This is one of my favorite places at the beach! When you are there, you feel like family. The pub atmosphere and delish fare (think classic Irish comfort foods!) will have any mama-to-be feeling relaxed and ready for her new adventure.
Maggiano's: Conveniently located at St. Johns Town Center, Maggiano's has wonderful rooms that provide ideal privacy for your shower, all while serving their signature delicious Italian menu.
Meet, Make & Celebrate with Alleycakes: This fun spot is perfect for the mom-to-be who likes to bake. They offer unique private events all while teaching you how to create a delicious delicacy all your own.
Seasons 52: Located at St. Johns Town Center, this is an exciting location for the inner foodie of any mom-to-be. The menu is ever-changing, in season, and delicious.
Sweets by Holly: Experience our very own Cupcake Wars-winning bakery, also located in the Town Center. Cupcakes and baby showers couldn't be a more perfect fit. This bright and modern bakery is an ideal location for a mom-to-be with a sweet tooth.
Upscale Ultrasound: Located in Ponte Vedra, the beautiful event space at Upscale also hosts baby showers, gender-reveal parties and live ultrasound viewing for friends and family.
There are so many advantages to exploring our local eateries and event destinations to host your next baby shower. These businesses can help you celebrate in a way that is unique and fun. Not to mention, no dishes to be done — it's a win-win! Love it or hate it, a baby shower is a rite of passage that is a quintessential part of this whole mom gig, so why not make it extraordinary?